When an opportunity comes our way, how we embrace it is up to us.
We talked to five South Sound women who allowed such opportunities — as well as challenges — to help them grow into who they believe they were meant to be. Through hard work, passion, and experience, these women are leaving their mark on the South Sound business community while inspiring the next generation of women leaders.
---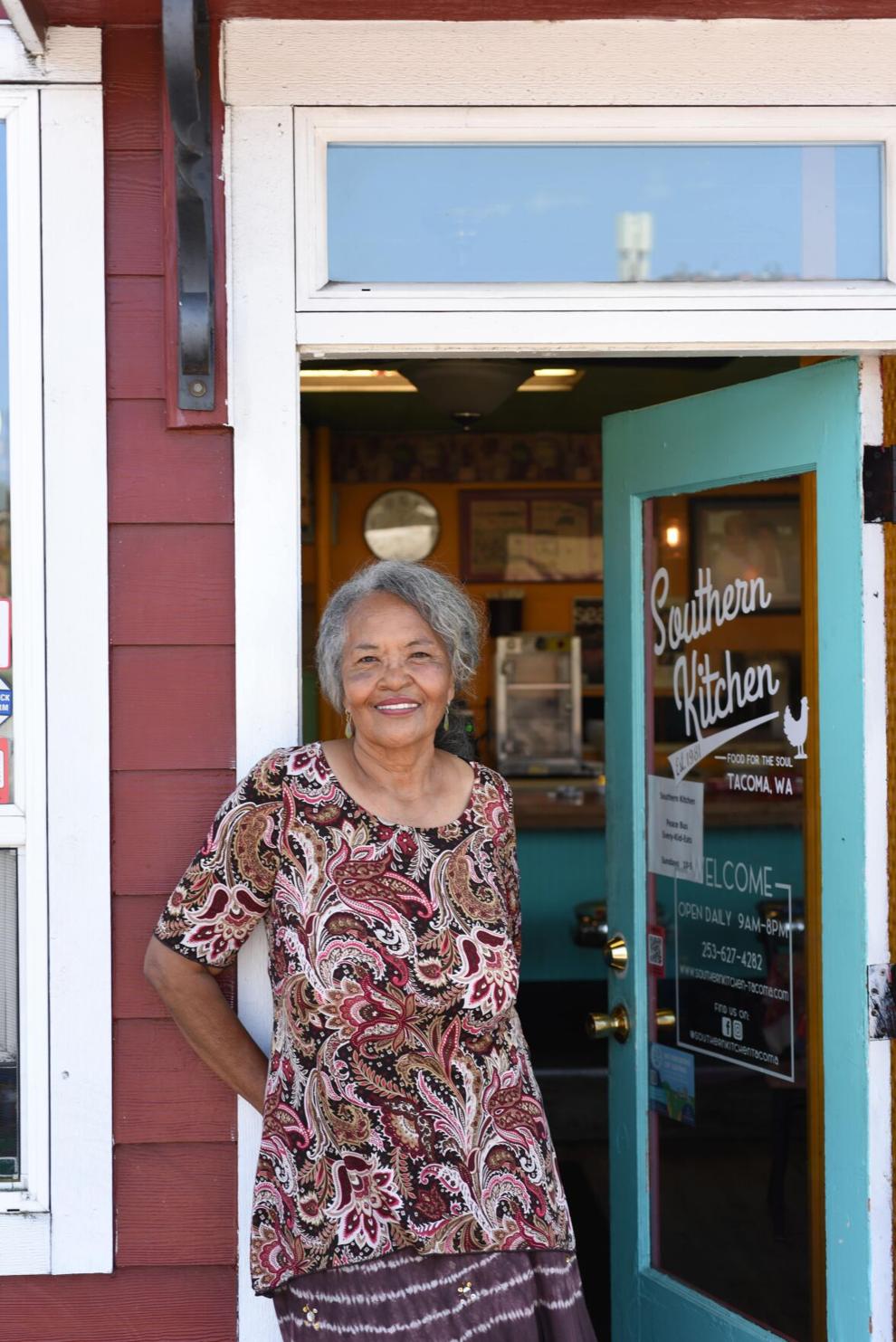 Gloria Martin 
Southern Kitchen Owner 
According to a 2021 National Restaurant Association report, nearly half of all restaurants are owned or co-owned by women, and about 45 percent of managers are women — both higher than most other industries. Gloria Martin said she never imagined she would one day become a business owner, much less a restaurateur. Since 1995, Martin has been operating Tacoma's beloved and successful Southern Kitchen.
"Back in the day when I was growing up, the goal was to get a job out of high school, or you go to college. The careers were really limited for women," Martin said. "When I went to college, I just knew I wanted to do something good in the world. I never had a thought about going into business in my earlier years. I just kind of stumbled into it."
Before Southern Kitchen, Martin lived across the country. She grew up in a Boston suburb and attended Hampton University in Virginia. She has lived and worked in Washington, D.C.; Baltimore; Chicago; and Tacoma.
The Beginning
In 1995, Martin owned a multicultural bookstore called Tag next-door to what was Lessie's Southern Kitchen. Ready to retire, the restaurant owner approached Martin and asked whether she would buy the restaurant. Knowing a thing or two about comfort food and business, Martin decided to take the offer — a risk that paid off tremendously, Martin said.
"I was very, very, very nervous. Very scared," Martin said. "When I first started, (Lessie Smith) told me that I could work with her for about a month, and then she would retire … and (for) three weeks or so, I worked there every day to get familiar with how the operation worked, and then I took over."
Growing up, Martin's father was a chef in the Army. He taught many aspects of food preparation, like how to properly cut a whole chicken, make dressings, and deal with food waste. Looking back, Martin said she is amazed at how much her father taught her and that she was able to retain those lessons.
Through the years, Martin made the menu her own, but the classic comfort food has remained. Most of the menu is made in-house with ingredients sourced from local farmers. Hungry diners will find fried chicken, mac and cheese, collard greens, catfish, and the famous cornbread stuffing and gravy. Martin also raved about her mango lemonade, which is handcrafted with pieces of mango and a dollop of whipped cream. "I was fortunate the restaurant was already there. … I took it and ran with it," she said.
Overcoming Challenges as a Woman of Color 
Martin's success has not come without challenges. As a woman of color in business, Martin said she has experienced discrimination. When she tried to expand her bookstore in the early '90s, a loan officer denied her funding. Determined to grow her business, Martin went to a different bank, where a Black loan officer approved financing.
"I felt like (the first bank) denied me just based on my color and the fact that I was a woman," Martin said. "But (the second loan officer) had faith in me. … I was blessed to have him as a loan officer. But I never gave up. Now, people are being recognized; it's women, people of color, diversity. It's about time."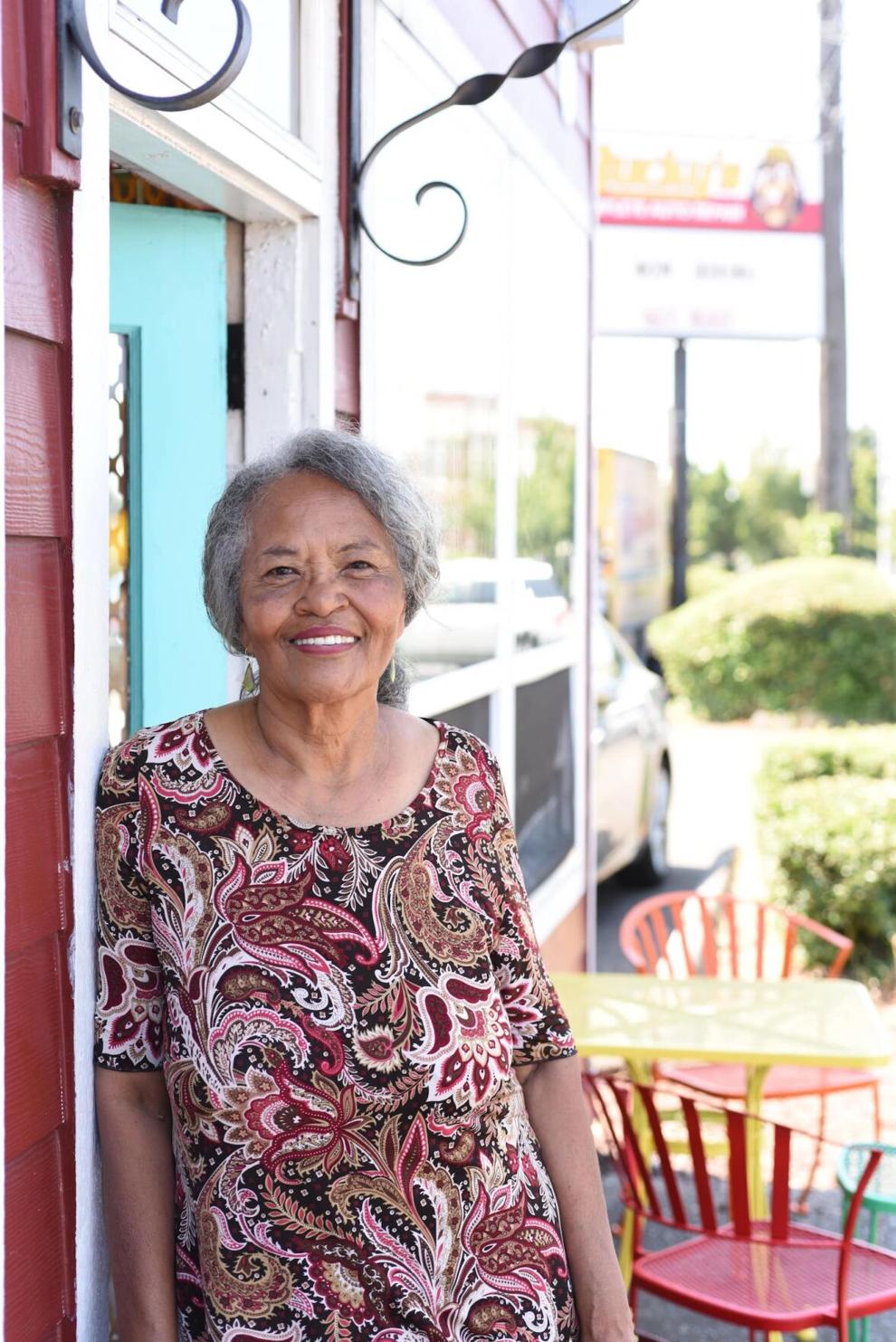 Putting Southern Kitchen on the Map
Southern Kitchen already was an established restaurant with stellar customer service before Food Network put the restaurant on everyone's radar.
In 2010, Food Network's, Diners, Drive-Ins, and Dives featured the restaurant's famous cornbread stuffing.
"The following week, the foodies came," Martin said of the response to the episode. "I had a couple fly in from Texas to eat. … I said, 'Well, what brought you to Tacoma?' and they said, 'To come eat here.' … And they showed me their airline ticket. They arrived (at) Sea-Tac at 10 a.m. and would be leaving at 7 p.m. that same day." Eight years later, Southern Kitchen was featured in Kevin Hart's Comedy Central show Hart of the City. The episode highlighted up-and-coming comedians from the Puget Sound region eating at the restaurant.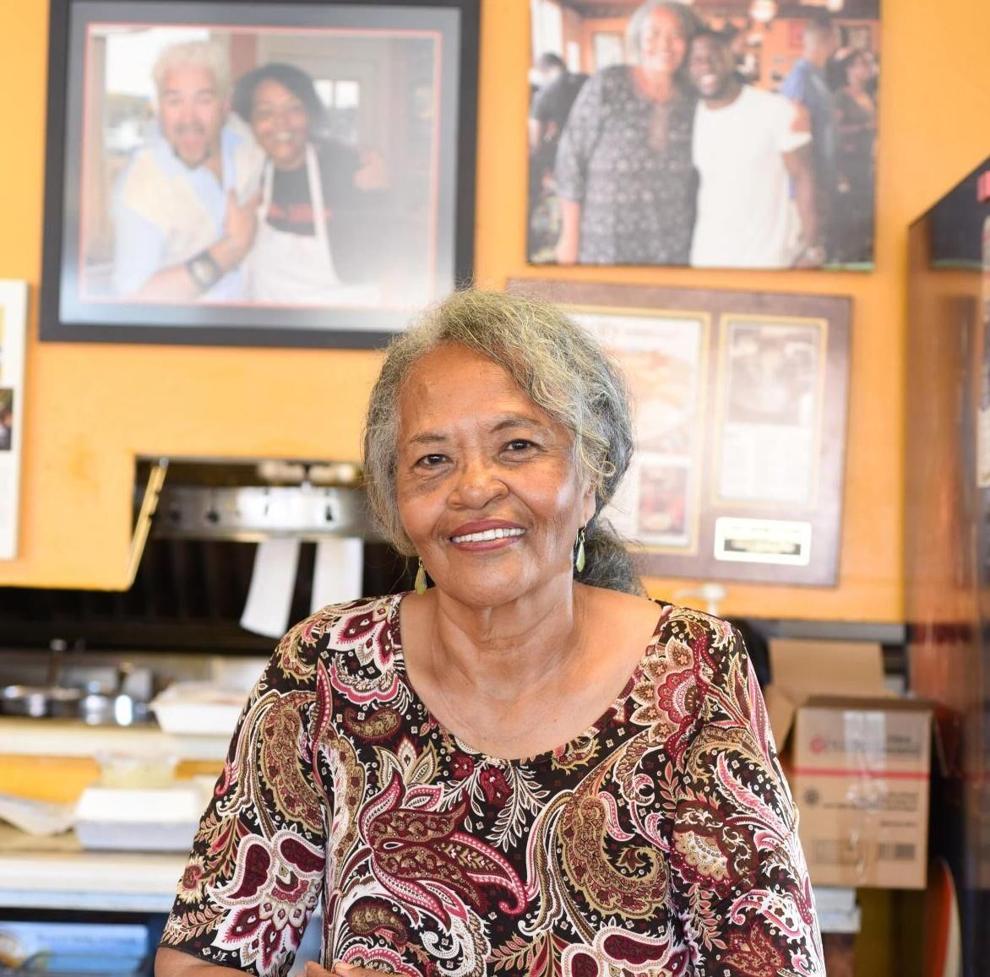 More Growth
Between her bookstore and the restaurant, Martin has cultivated a space for people to feel welcomed.
"One of the things I've always wanted to do was create a place of employment for people of color, where they know they don't feel discriminated against," she said. "Stemming from everything my parents had to go through, and even me, I just wanted a place where (others) could feel comfortable. I wanted that to be something that not only my employees are proud of, but the whole community as well."
Martin and her team are looking into expanding the restaurant with a food truck and possibly a second location in Bremerton. She wants to give back to the community in some shape or form — whether that is sharing herbs and micro greens or simply learning more about food and life.
"I still have a thirst for knowledge. I still want to learn. I still want to make a difference in the world. … I don't have all the answers. I just know I have to do the best I can," she said. — SQ
---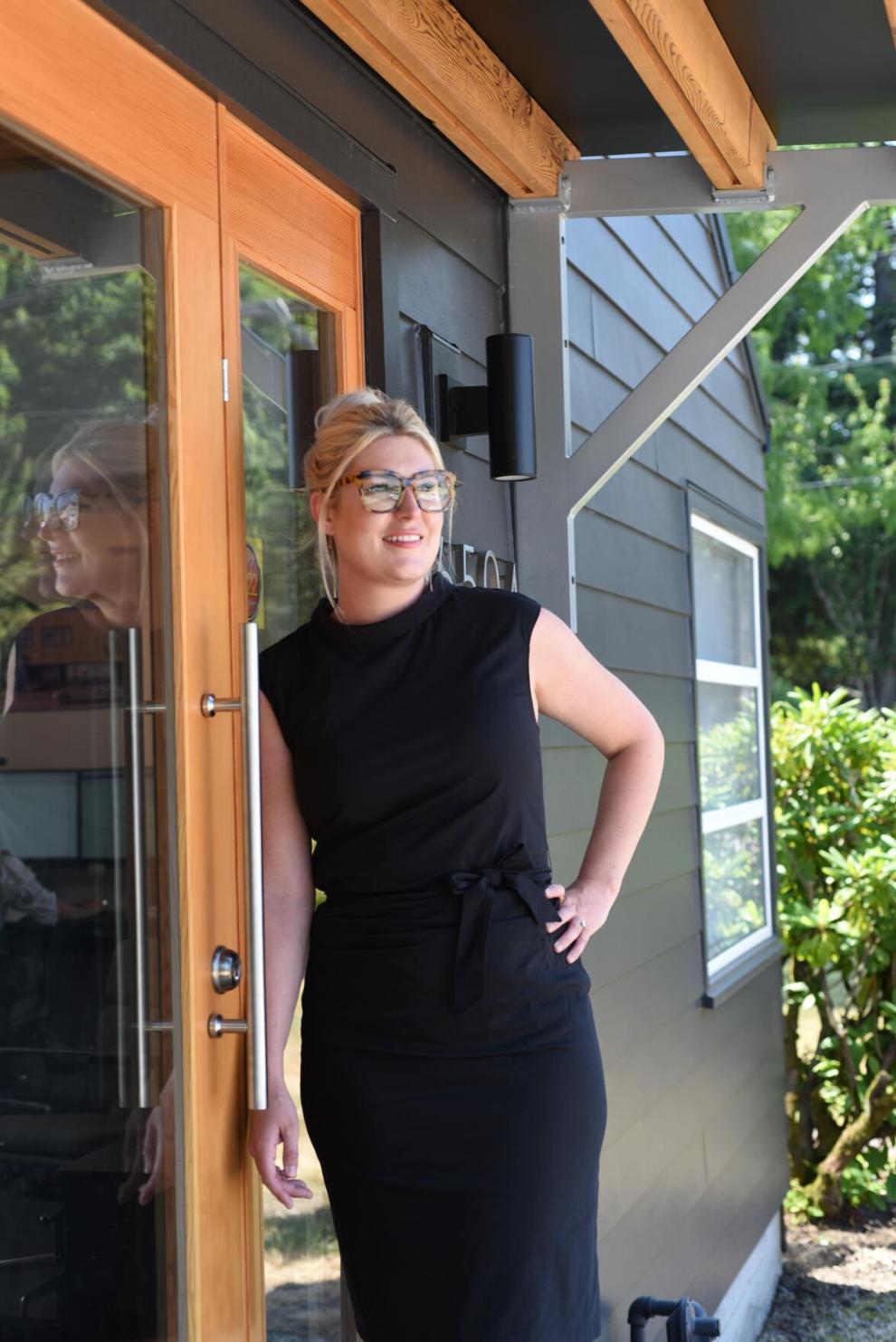 Tessa Bradley
Artisans Group Founder
Close to half of students in domestic architectural programs are women, according to research from the American Institute for Architecture. This statistic might sound encouraging. Data, though, shows the number of women who become registered or achieve leadership positions at firms has not increased at the same rate as their male counterparts.
In fact, roughly 17 percent of registered architects are women — up only 3.5 percent in the last two-plus decades.
At Tessa Bradley's Artisans Group, leadership works to make it a different story for women looking to make a way in their industry. As a fully women-owned and -certified firm with locations in Olympia and Seattle, Artisans Group is an architecture and design fi rm that does commercial and residential projects with a specialized focus in sustainable architecture.
Artisans Group was founded by Bradley's previous business partner, Randy Foster, as a remodeling company.
"Randy came up with the name for Artisans Group; he was a boatbuilder and carpenter, he liked to work with his hands," Bradley said. "It's also a throwback for us to the people that took time to make things on the planet with great care. It signifies our attentional to detail."
In 2006, Bradley began working for Artisans Group, and from there, she was able to start a small architecture design department, making her way to partner and principal architect.
The daughter of an architectural drafter and professor, Bradley has spent most her life surrounded by the world of design and building. At 15 years old, she took her father's drafting class at South Puget Sound Community College and found that she shared her dad's passion for architecture.
Bradley went on to attend design, and fine art. To support her degree, Bradley began hands-on training at Passive House Institute, gaining skills which she eventually would implement to become an integral part of Artisans Group. Once Artisans Group's founder began considering retirement, Bradley and business partner Roussa Cassel purchased the company and rebranded it to take on designs for Passive House and other high-performance homes and buildings.
"We reopened as Artisans Group Architecture and Planning," Bradley said. "We had a great reputation as designers, and I just wanted to run a straight architecture firm."
Bradley said Artisans Group attracts plenty of women applicants looking for careers in the industry.
"A lot of women apply with us, and I think it's because we try to get the women who walk through our doors qualified and licensed to be on an upward trajectory at our firm," Bradley said. "In my experience, women are not promoted as often as men and are not on the principal tract as often as men are. Even the firms that are claiming and promoting women don't have any sort of women leadership. So, it's kind of a 'put-your- money-where-your-mouth-is' scenario."
Bradley said promoting overlooked and underutilized people in the industry also plays into the firm's mission of sustainability, which includes the pillar of social sustainability as well.
"Instead of trying to get promoted in someone else's game, we formed our own game," Bradley said. "You know the saying, 'Play stupid games, win stupid prizes?' Well, we just said, 'No, we'll be our own fi rm, make our own rules, and then no one can get to say what we can and can't do.'"
Outside of recently becoming a mother, Bradley created a new group dedicated specifically to women in the architecture industry for the American Institute for Architecture. — HW
---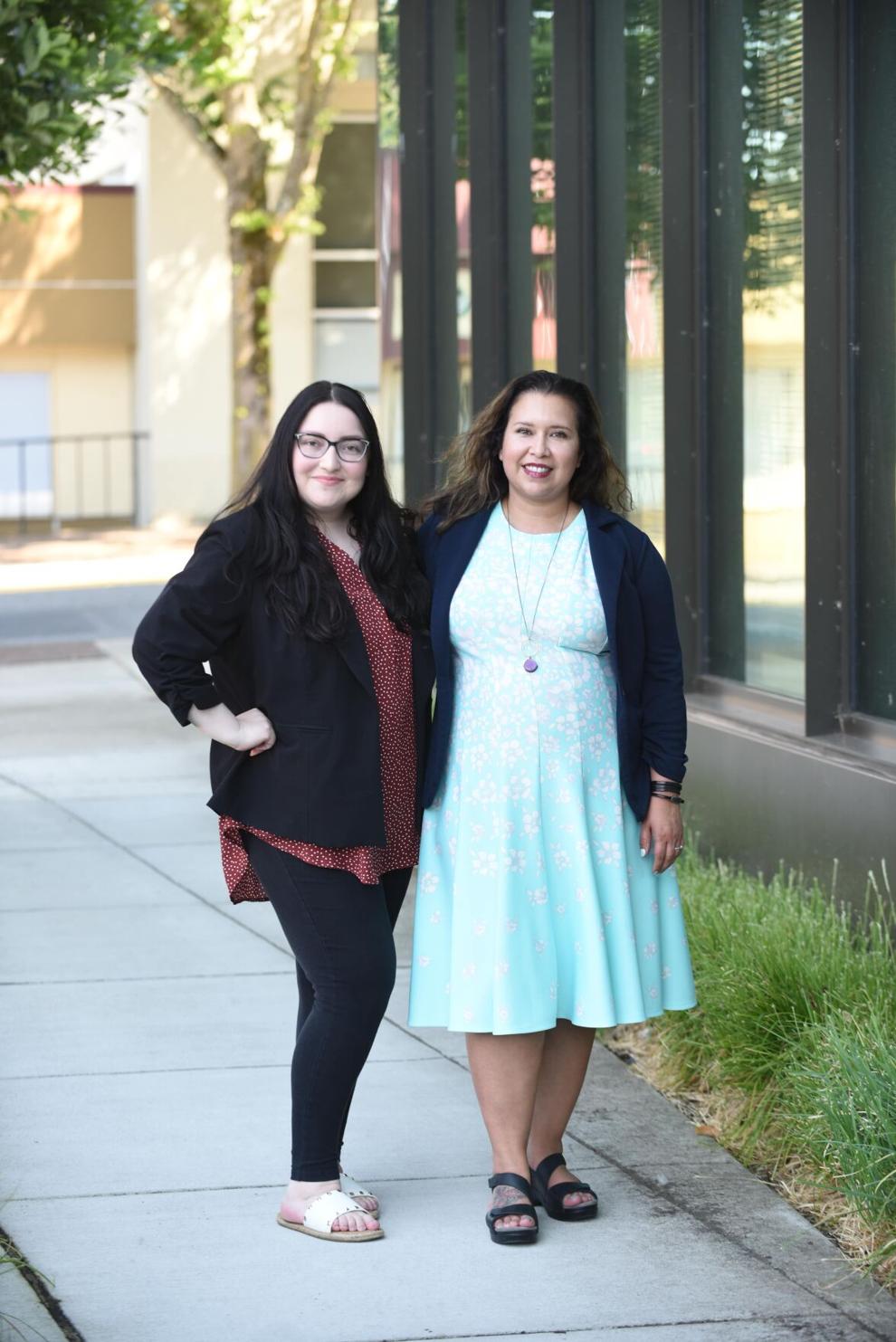 Kathryn Coffman and Olivia Salazar de Breaux
South Sound Girl Boss Collaborative Founders 
Recognizing a need in Olympia, Olivia Salazar de Breaux and Kathryn Coffman were inspired to start South Sound Girl Boss Collaborative (GBC), a group that brings local woman-identified business owners together for networking and support. According to its website, GBC cultivates a collaborative culture where women are lifted, validated, and celebrated so they can flourish.
Having grown up in the Olympia area, both Salazar de Breaux and Coffman have developed deep roots there.
Salazar de Breaux, one of five daughters of military parents, moved from Germany to Lacey in 1980. Salazar de Breaux, a Mexican-American woman, became a board member of the Hispanic Women's Network of Washington as a high-schooler; became a community activist; took part in nonprofit work; and opened OlyBella, an all-natural butter company, which she ran from 2016 to 2019. Salazar de Breaux also wrote Sisters of Element, a series about four Mexican American sisters who have special abilities based on the elements.
Coffman was born in California but relocated to Olympia when she was adopted as an infant. She graduated from The Evergreen State College and started her business, Fashionably Frank Marketing, at the age of 21. Coffman holds tightly to her Latinx and LGBTQIA+ identities, which launched her to become involved in community advocacy.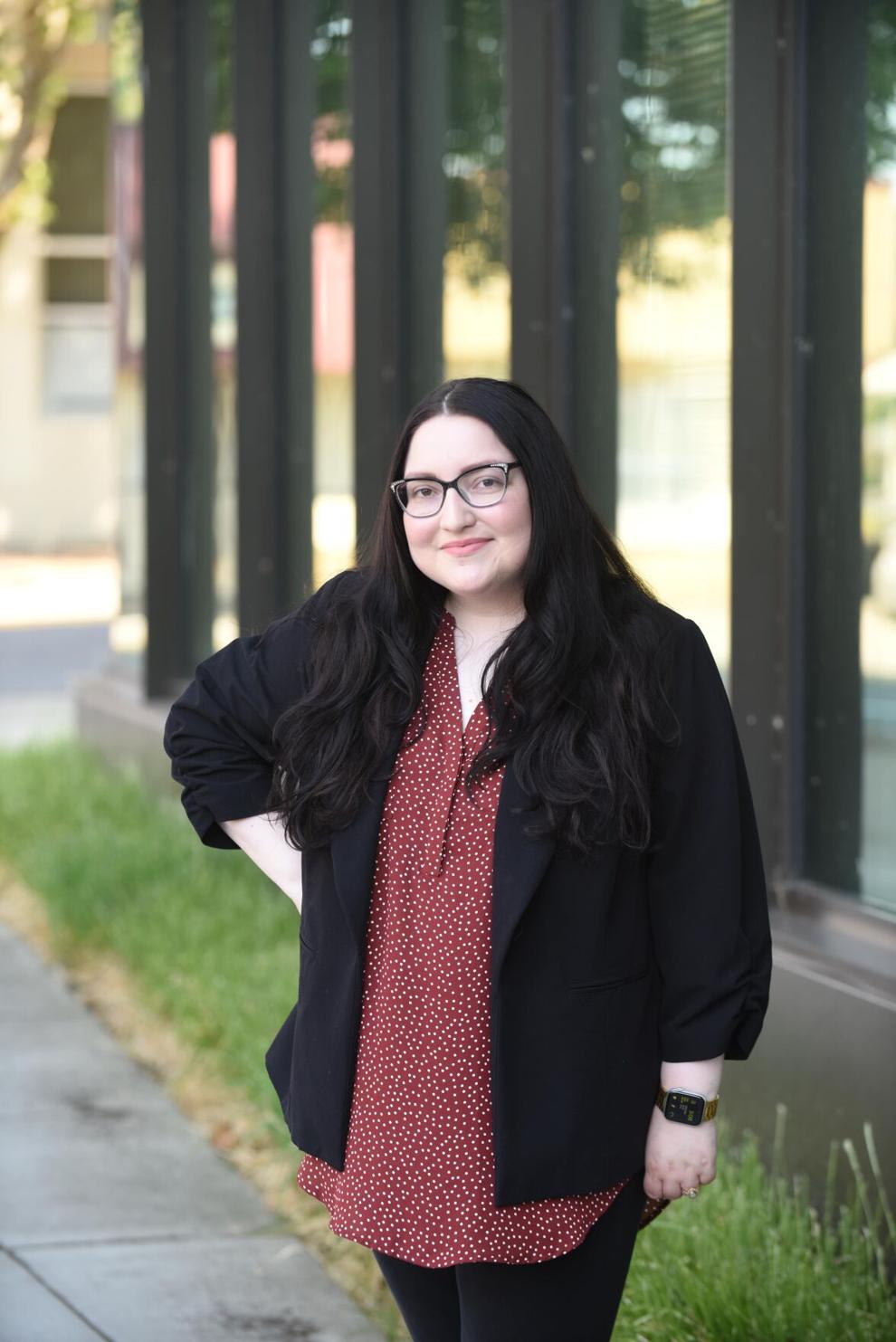 The Beginning
After following each other for months on Instagram, the women finally met in 2007 in an accounting class. Salazar de Breaux and Coffman hit it off and almost immediately began brainstorming how to bring fellow women business owners together.
"We started talking about our experiences as female business owners and how isolating it is sometimes," Salazar de Breaux said. "I had already been talking with my friend about this. ... We've been to other marketing groups where it (felt) like slimy sales … and we didn't want that. We (said), 'No, we really are seeking out relationships and connections.' Because we knew naturally that is what (was) going to help support us — (a) networking, collaborative, family, sisterhoodlike (group)."
Laughing, Coffman said the duo had no idea they were starting a "sliver of an organization." What they thought was going to be a small first gathering turned out to be a group of 30 local women entrepreneurs. GBC became a huge success in its first year and worked with more than 150 female entrepreneurs.
Each month, GBC held gatherings and events in different locations organized by members of the group. At each meeting, women often rotated to speak about what they've learned in their business journey. Ultimately, the goal was to inspire and build each other up.
"You need a place to bounce off ideas … to get resources, networking, and (to get) your name out there," Coffman said. "It's a different offering. Each group serves a purpose. But I think that this is just unique."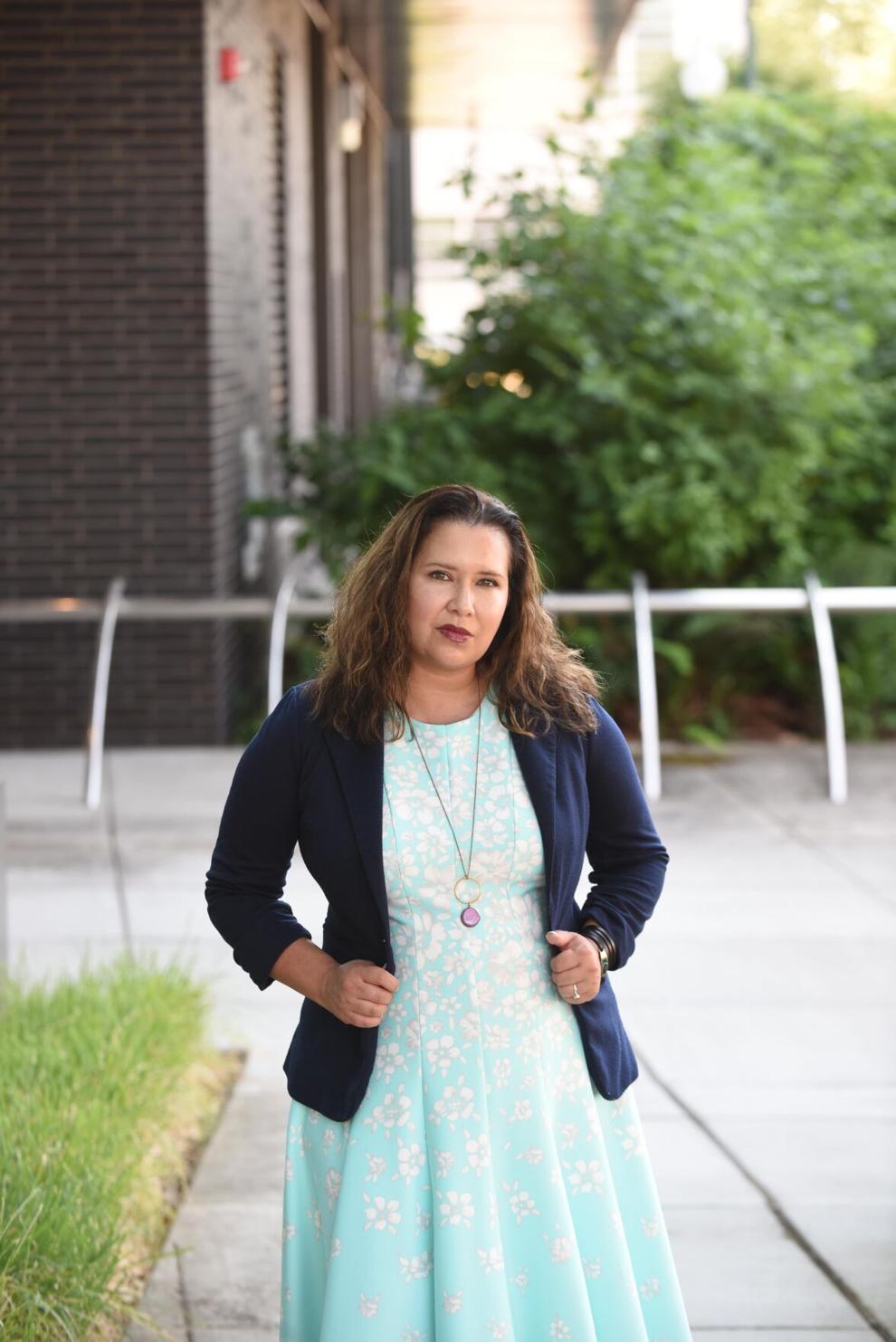 Women-Owned Business
According to the 2019 American Express State of Women-Owned Business Report, the number of women-owned businesses climbed 21 percent to nearly 13 million from 2014 to 2019. The number of women-owned businesses is growing two times the rate of all businesses nationwide, now representing 42 percent of all businesses.
The report also showed that minority- owned businesses increased by 5.6 percent during that same time and accounted for 50 percent of all women-owned businesses.
"I definitely feel a need for it," Salazar de Breaux said. "I think about the wonderful friendships that were built (and) the support network that was there. There were women that were really struggling with certain things in their businesses, and it was wonderful to have a group of women there to off er support, advice, and all the things."
The Future is Bright
Like every business, COVID-19 impacted the nature of GBC in 2020. "It's kind of like a 'to-be-continued' thing at this moment," Salazar de Breaux said. "I don't see it as something that is going to fizzle out and go away."
For this reason, GBC currently is not accepting applications, but the duo encourages women to check for updates on the organization's website. GBC is being reimagined and will relaunch its monthly meetings and memberships for women in the South Sound.
Although Salazar de Breaux and Coffman aren't actively running GBC, the women are busy running their individual businesses and as women entrepreneurs, they want to leave an impact on people.
Salazar de Breaux hopes to leave behind stories.
"I feel like it's really important to tell the stories, especially (about) folks of color. ... And even though my book is fiction, it's still very personal. It's inspired by real life," she said. "If I had been known (as) someone who has left a mark on folks in the best way possible, that's how I want to be remembered."
As someone who believes that business isn't just business, Coffman said, "I'm all about building collaborative relationships with all my clients. I hope I'm remembered by the extra personal touches I put on things, going the extra mile, and wanting my clients' input and cultivating that collaborative process." — SQ
---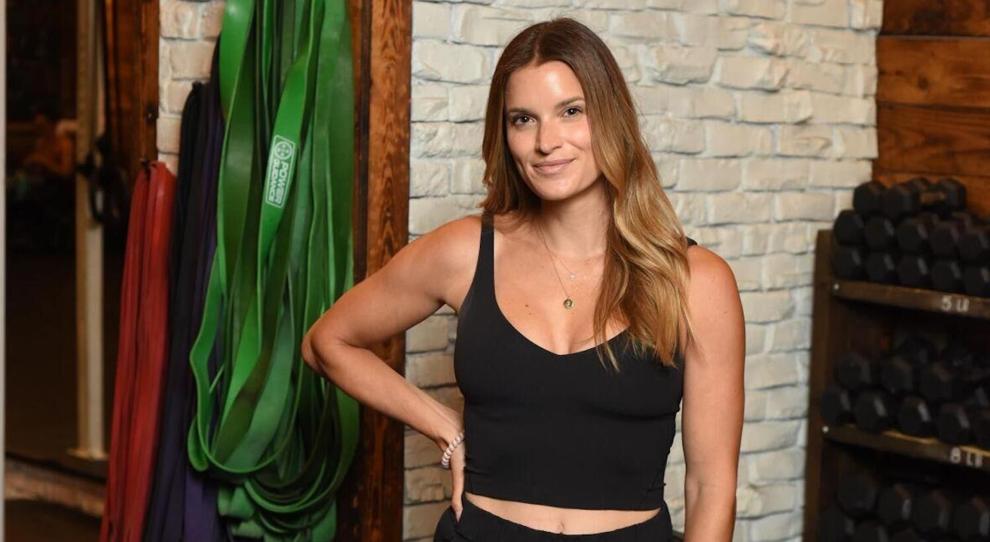 Amber French 
Founder of Vie Athletics
Following a collegiate career in track and field, Amber French saw a need in the fitness community for an active space dedicated to women that was both supportive and accommodating, no matter the stage in their health journey. That's where Vie Athletics began.
Prior to opening Vie Athletics, French wanted to absorb as much experience as possible and became a personal trainer at a variety of workout facilities, including yoga studios and boxing gyms.
"I just took it one body at a time. I wanted to really be able to understand the human body, and I gained a greater understanding of movements and such," French said.
In 2015, French returned to her hometown of Puyallup and found herself wanting to take on a new venture and try out her idea for Vie Athletics. Eventually, French purchased the gym's first location on Meeker Street.
"I don't think there was one 'aha' moment (brainstorming ideas for the gym). But coming from college athletics, I've always loved that camaraderie that you find amongst women on a team and the dynamic that's created there," French said. "I just wanted to take a risk and start a gym that was specifically designed for women — a beautiful and inspiring place for them to all join together and get stronger."
After renovating the space with her dad, French opened Vie Athletics in 2016. Now there are six locations between Washington and Arizona.
Outside of Vie Athletics as a women-only gym, another aspect that makes it unique is that it runs on a class-only curriculum. French has found this model cultivates a personal and motivating active experience for her clients, and also allows for personalized coaching with form corrections or ability modifications.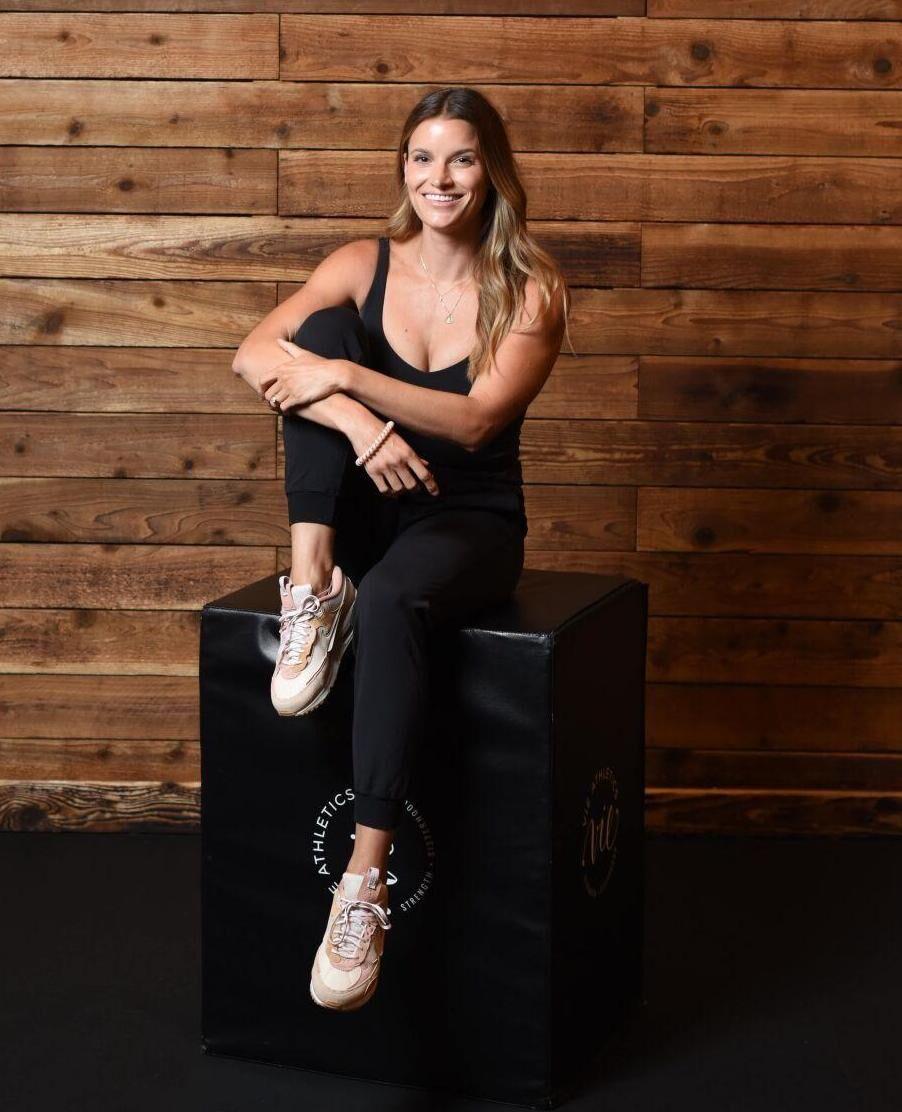 Before the pandemic, classes included a demonstration portion that stretched the class time to one hour. Under COVID-19 restrictions, gyms had to reduce the size of gatherings and limit them to 45 minutes or less.
French responded by getting creative with how she structured classes. Instead of including the demo portion, which originally took 15 minutes, she cut it out and brought the demo to clients' phones via a link prior to each class.
"Like a lot of businesses, we had to figure out different strategies to stay open throughout the pandemic. Virtual demonstrations let people see workouts in advance, so it can be a more seamless process when they walk through the door," French said. "With virtual demos, they are mentally prepared, and the form in classes is so much safer and better than it once was because they can digest everything at their own pace."
Beyond the obvious challenges of operating during a worldwide pandemic, French has found that growing Vie Athletics from one location to six comes with hurdles.
"I think, in general, growth is the biggest thing to overcome, and all the little pieces that come with it," French said. "Whether it's expanding your operations, hiring the right people for the task, you're always moving. It's too complex to simplify to one thing specifically, but growth comes with its own challenges that require always staying on top of."
In a new twist, French recently introduced Vie Adventures to complement Vie Athletics. The new service invites women who are a part of Vie to go outside the gym for fun and adventurous activities with fellow members.
"We're asking women to just take a little bit more out of their life to join us, whether that be renting and working out at Sparks Stadium (in Puyallup), going on hikes led by coaches, rock climbing, or even sweating in New York City with the coaches. We're always looking for ways to create moments for them that can also be lifelong memories," French said. — HW