Fewer than 50 years ago, women were not legally able to open a bank account or receive a business loan without a male co-signer. The Equal Credit Opportunity Act of 1974 and the Women's Business Ownership Act of 1988 changed that reality and were monumental moments in history, transforming female entrepreneurship and financial rights for women.
The lack of legal voice for women forced a historic and generational dependency on male counterparts as the ones managing and controlling finances. Today, in a world where women can start their own businesses, manage their own business loans, be single parents, and own property, they face a new problem. Suddenly, opportunity is everywhere and resources are abundant, yet the specter of generational exclusion from financial conversations lingers.
"In the world of finance, it definitely has been more of a boys' club," said Laura Linman, financial advisor at Edward Jones in Tacoma. Reflecting on her childhood, Linman remembers her father taking care of the finances while her mother stayed home and raised the children. But what happens when the roles are reversed?
"My dad's in his 80s and is needing to have long-term care providers in the house, and now I'm having to teach my mom how to pay the bills, how to balance the checkbook, and how to do all the things that she never did growing up," said Linman. "So financial literacy … is hugely important to me, and having those conversations that don't necessarily get talked about around the dinner table these days."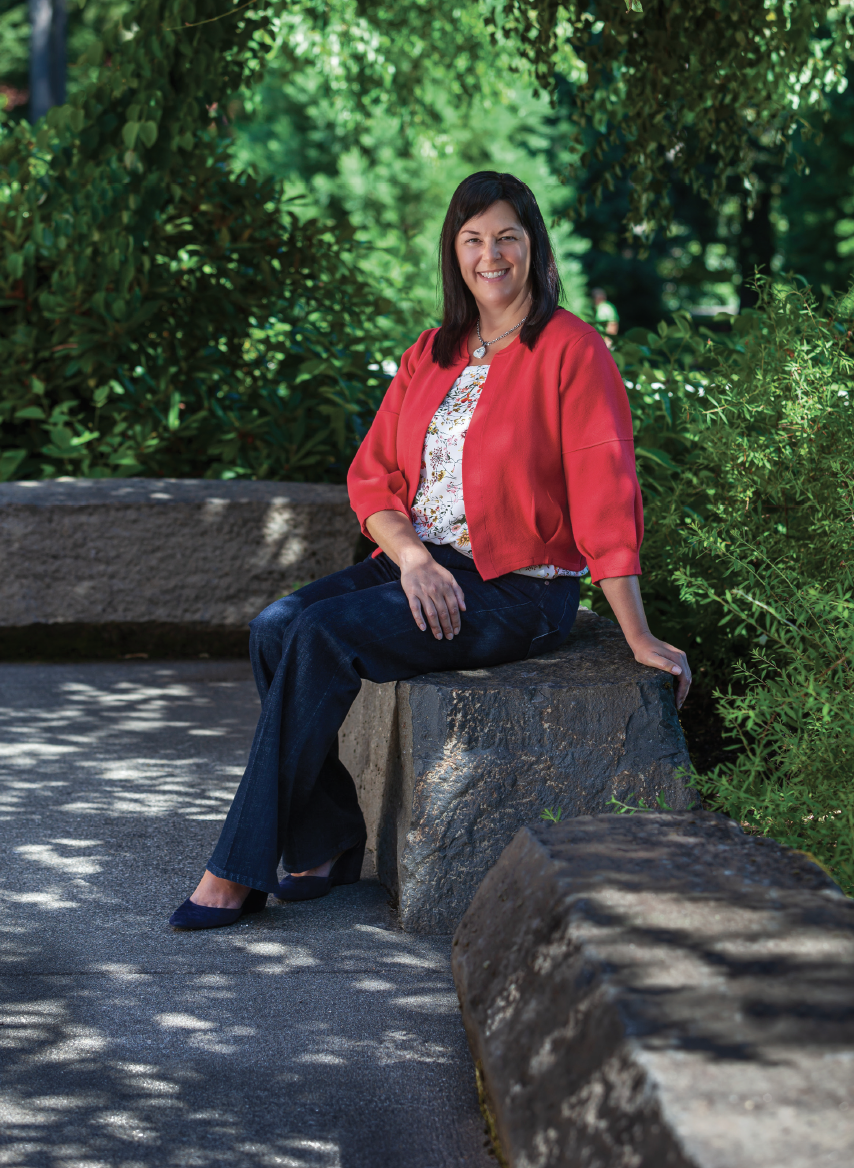 'Financial Education Was a Privilege'
"I was lucky enough to have parents who were really committed to educating me about money, teaching me how to use a credit card responsibly, telling me how to invest, how to negotiate my salary, and I graduated college thinking that was the case for everybody," said Tori Dunlap, a Tacoma native and founder of finance and career platform Her First 100k. "I realized very quickly that it wasn't — financial education was a privilege." Dunlap's experience is not the reality in which many women, especially women of color, live in. Instead, they face societal, educational, gender, and cultural barriers that hinder them from obtaining the same level of financial literacy and independence as their male counterparts.
Women not only hold a majority of student loan debt in the United States, but they also hold the most amount of debt in general. Even worse, Black women finish school with more debt than white women. Paired with the gender and intersectional wage gap, one can surmise that it is more difficult for women to pay off their debt, keeping them in an oppressive cycle.
"We have a culture in the United States where conversations around money are taboo, and that narrative is put forth by people, typically old, straight white men, who are already in power and who already have money," Dunlap said. "So, our lack of education and our lack of (discourse) about money hold us back — it's the patriarchy's best way to silence us."
Dunlap has dedicated her entire career toward helping women find their financial confidence and has a community of close to 350,000 followers on Instagram and more than 1.6 million on TikTok at the time of this writing. Her platform not only helps women obtain the necessary tools for overcoming financial barriers, but also analyzes the larger systemic issues at play.
"All of these conversations have to be nuanced," Dunlap said. "They can't just be, 'The reason why you're not rich is because you buy too much coffee,' because that logic doesn't work; the math doesn't even work. It's also shaming — and it doesn't acknowledge systemic oppression at all." And while conversations surrounding the pay gap are finally happening and women are demanding to be treated better in the workplace, there still are topics that need to be addressed.
"What we are not talking about enough are things like the investing gap, where women actually wait longer to invest compared to men, or don't invest at all," Dunlap said. "So, women are taking less money because of the pay gap, and it's growing at a slower rate because of the investing gap.
"Women, on average, live seven years longer than men do, so we are expected to take less money; it is growing at a slower rate, and then we are expected to live longer on that money — it doesn't make any sense," she continued.
Accessibility regarding financial education also remains a large issue, not just with women, but at a community level, and Linman believes financial literacy needs to start in classrooms. "Bringing financial literacy to the schools is where it has to start," said Linman. "Across the board in all different areas, in diff rent school districts, low-income school districts — it doesn't really matter. It's going to be huge for our kids and our kids' kids and the future."
Stacie Nemetz, certified financial planner and director of financial planning at NR Smith and Associates in Olympia, also emphasized the need for a finance-focused academic curriculum in schools, as it would not only provide much-needed exposure on the topic, but also create a sense of familiarity for women.
"I think that if women are comfortable, we adapt and we put (that tool) into our toolkit," said Nemetz. "(That's why) I think accessibility of financial information for all, not just the few and the privileged, is so important." By creating a sense of familiarity around the topic, Nemetz believes it will give women the courage to continue asking questions.
The lack of education and sense of disassociation regarding money in today's society reinforce an unseen barrier when it comes to finance, making it hard to fully realize the true value of money and how powerful that knowledge can be. "Last year, we really got into a cashless society," said Nemetz in regard to no-contact payment methods such as ApplePay and contactless-pay credit cards. "I don't know when the last time I took money out of the ATM to get cash to pay for something, but (I know) that it disassociates us (from) our money, and it just becomes a transaction."
However, the value of money exceeds simple transactions, emphasized Dunlap. Money also helps redistribute societal power through monetary support, and understanding its true value is ultimately a mode of resistance.
"Vote with your dollars," said Dunlap. "When you are considering where to spend your money, spending money with small-business owners, especially women- or people of color-owned businesses, is a huge way to shift who has money and who has the financial stability (in our society)."
The combination of early education and reconnecting with the true value of money works in tandem to understanding and dismantling any systemic oppression associated with women and money. The first step is to be able to talk about these things with the intention of helping other women.
"For me, having the privilege of a financial education came with the responsibility to start having these conversations," said Dunlap. "I realized that a financial education is our best form of protest as women and is our best form of being able to make choices."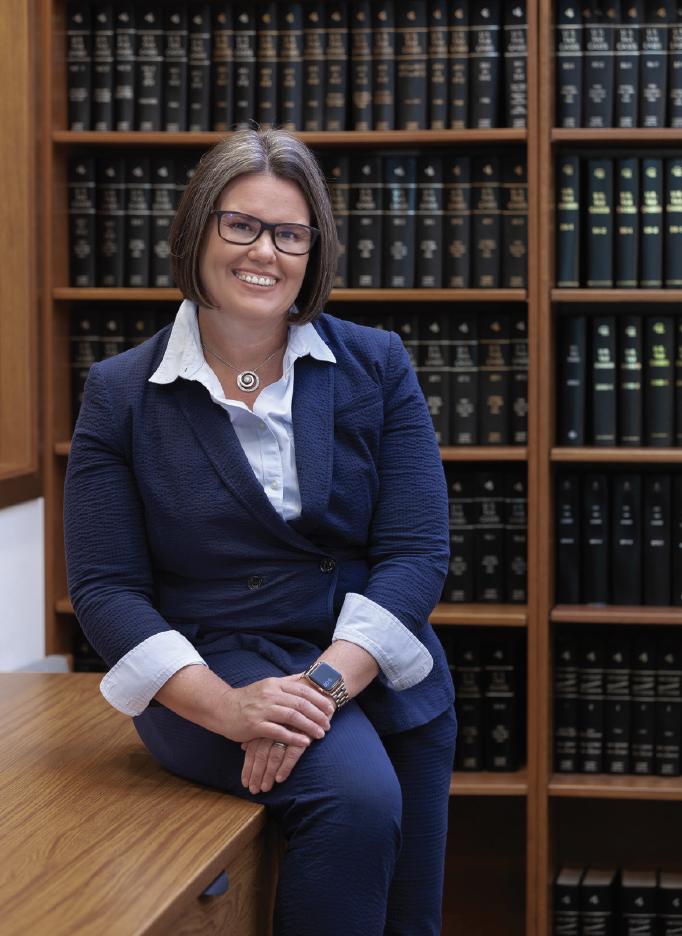 'Financial Literacy is Empowering'
For many women, expanding their knowledge regarding all things finance can be a particularly liberating experience.
"It's really easy to duck our head in the sand," said Nemetz. "The first step would be being present (with your finances), and once you're present, start asking and seeking the right help, the right partners, and start to put your plan together."
Questioning how women invest their money, how they take advantage of opportunities, or discussing salaries with female co-workers are just the beginning steps of a woman's financial journey toward freedom.
"The lack of financial education reaches so many different parts of a woman's life," Dunlap said. "If she doesn't have savings, she can't get out of a toxic situation — like a relationship she doesn't want to be in anymore or an abusive job — she can't start a business or donate to causes she believes in. The lack of options that come with that lack of financial education completely transforms your life.
"On the flip side," Dunlap continues, "Having that financial education means that all of those opportunities open up for you."
From traditional financial consulting practices to the new era of financial influencers on social platforms, women possess the tools they need to rewrite the narrative and take their seat at the table.
"I think these conversations are coming out now because women are choosing to take control and want to know and want to learn," said Linman. "They have their own businesses, (and a) lot of stay-at- home moms are doing their side hustle, and now they're making some income … It's empowering to understand and have your own money, and know that you are capable and able, no matter what should happen in life, that you can still stand on your own two feet, and not necessarily have to completely depend on somebody else."
---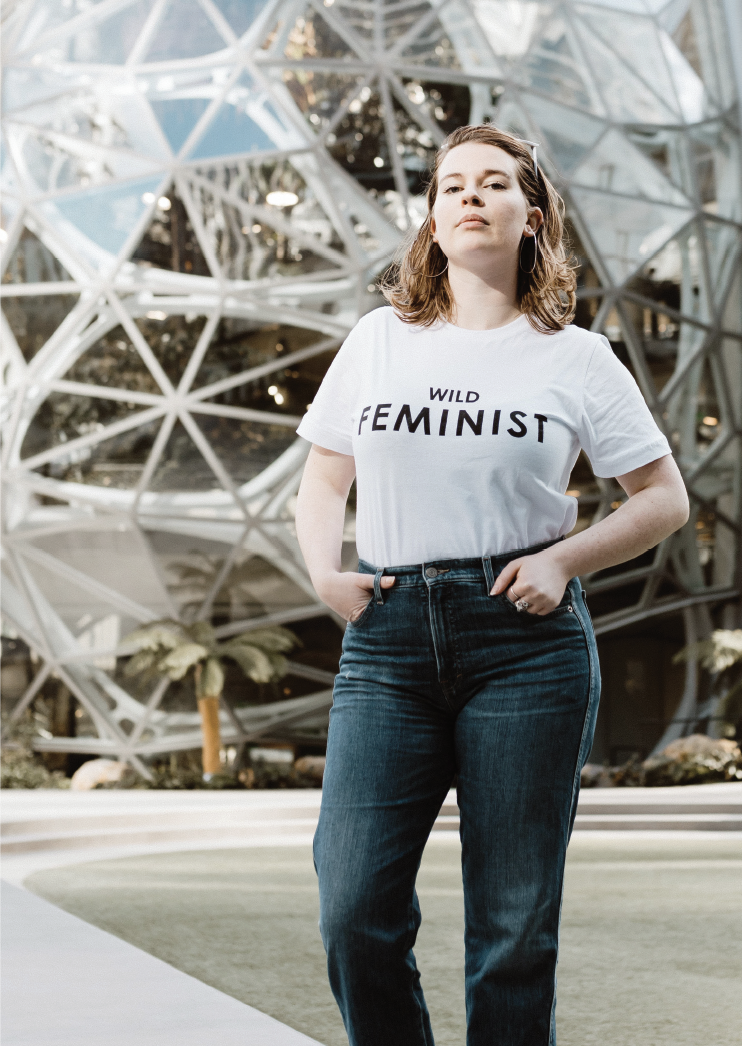 Closing the Investment Gap
Taking control of one's financial narrative looks different for everyone. Here are some actionable tips from Tori Dunlap, founder of Her First 100k, to get started on the journey toward financial freedom.
Paying Off Student Loans 
Borrowers should try to get the lowest interest rate available to them. Services like Juno can help with this.
Jumping Into the Stock Market 
Start with a fund that gives market exposure across an array of companies, such as a stock index fund or global stock index fund. Remember that stocks are only one part of "the market" and are intended for long-term investing (five years or more). Recognize that one learns by doing. Also know that women tend to be better investors over time.
Paying Off Debt
Make sure to make minimum payments and to set these on autopay to avoid missed payments and start down the rabbit hole of late fees, penalties, and dings to one's credit score, which will be harmful further down the line. For instance, carrying a debt of one type can restrict the ability to use debt of another type, such as student loans restricting the amount of a home loan for which one  could otherwise qualify for. Lastly, remember that some debt is better than others; debt with a tax benefit is better than debt without.
Saving for Retirement 
If you're Investing as early as you can, even if it's $20 per month, you're doing a great thing. A Roth IRA lets one pay taxes now instead of after retirement, while a traditional IRA lets one pay taxes when they retire versus now. Max contribution over 15 months for both IRAs is $6,000 ($7,000 for individuals over the age of 50). If self-employed, have a SEP-IRA, which is taxed like a traditional IRA.
Negotiating Pay — Getting Started 
Understand industry standards based on role, skill, experience, education, and location. Glassdoor, Payscale, and 81Cents are all great places to start. Ask male friends and colleagues questions about their salary — it doesn't have to be specific, but a ballpark range. You might get a different comp range or salary target.
---