Brooke Payne's decision 20 years ago to franchise his Cutters Point Coffee Co. business has help build brand strength has helped build brand strength in a landscape synonymous with coffee.
Payne, who is founder and CEO of the Gig Harbor-based company, said there's strength in numbers with multiple locations across South Sound. There are 11 Cutters Point venues from Gig Harbor to Tacoma, Lakewood, Kent, and Lacey, plus a 12th in Savannah, Georgia, which was launched there by a friend.
Advantages of multiple locations include purchasing strength with vendors, store visibility, and the brain power of multiple owners all vested in the business' success. It's good for the franchisor and the franchisee, and the cross-store support and collaboration have helped in confronting challenges like the COVID-19 pandemic, Payne said.
With the pandemic, "If you're an independent owner of one coffee shop, you're literally trying to figure out, 'What do I do?'" he said of trying to interpret government policies and mandates, and figure out best practices. "There's very little support when you're on your own, but as a franchisee and being part of a franchise, it's being a part of a family that you're collaborating and trying to figure out, 'How do we help each other out?'"
When some franchisees were struggling at the depths of the pandemic, he was willing to waive payments on products provided to them, the most expensive being coffee.
"There's a sense of, we've got to stay in this together, and we need them to survive for us to survive," he said. "I think it's all about being a part of a family, and family looks out for each other."
Providing a business update for that family in mid-July, Payne said all stores were at, or exceeding, pre-COVID sales.
Kevin Byrne, a franchisee who owns a Hand & Stone Massage and Facial Spa in University Place and another in Kent, said being part of a national franchise with about 500-plus locations in the United States and Canada had its advantages during the pandemic as franchisees worked to understand state requirements.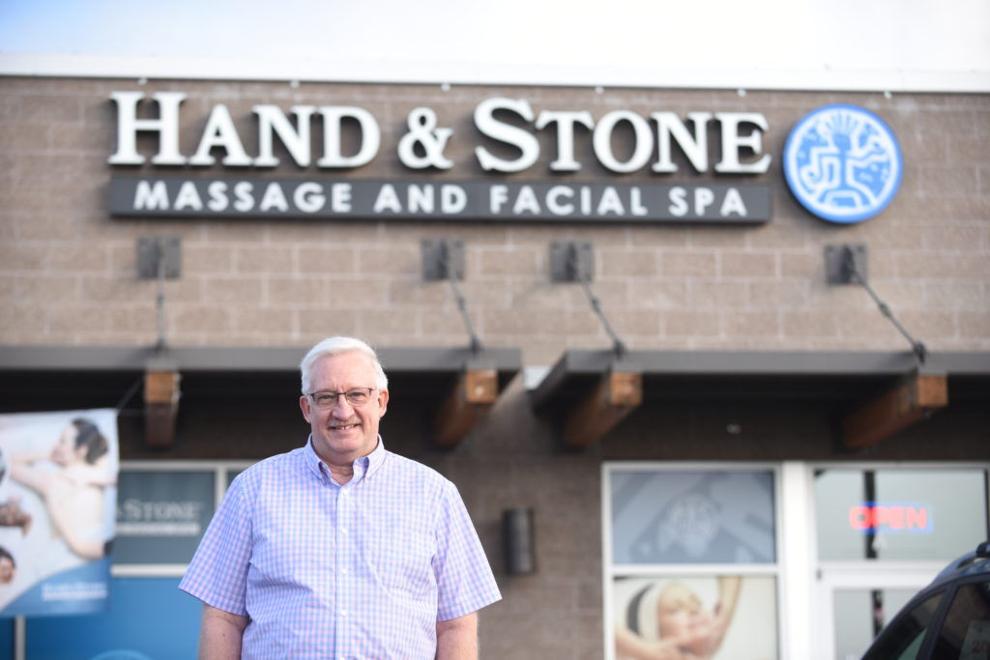 "Hand & Stone corporate really helped out there," Byrne said of headquarters officials being on calls with the governor's office, sharing what other states were doing, and more. "There's massage professionals and aesthetician professionals in corporate, but the CEO of Hand & Stone personally got involved and really was on each one of those calls as we were working through and trying to understand those individual questions — so they were very, very supportive that way."
The direct contact with the governor's office helped everyone understand what had to be done to reopen, he said, noting the different rules that applied to different parts of the business.
"I don't think without a franchise system that that would have been possible," he said.
Byrne also enjoys the support of fellow franchisees, like one who opened a location in Mill Creek about 1½ months after he opened his first location in Kent in 2013. They talk most days, and at least multiple times a week.
"We share problems, we share issues, and things that we have seen … and so the fact that we can talk among each other, not only with corporate, but on a … regular basis, I think gives us a whole lot of individual support," he said.
Byrne also shares clients with stores in Lacey, Puyallup, Tukwila, and Bellevue. Managers and assistant managers of each location also confer with their peers in those stores.
"… You could think of them as competition; we don't. We think of them as part of a Hand & Stone family," he said.
Franchise Matchmakers
Charlie Magee works to connect potential franchisees with the right franchisors as Washington market president and franchise consultant for FranNet, a locally owned and operated franchise consulting firm headquartered in Louisville, Kentucky. Magee is based in Marysville and matches prospective business owners to franchise opportunities throughout the state, excluding Vancouver, using FranNet's profiling and consultative process to determine a business model unique to each client's goals, skill sets, interests, and budget. Services are free to clients, with commissions paid by the seller.
People get into franchising for myriad reasons, he said, including a desire to hopefully scale a business to profitability at a buy-in that can be less than buying an existing profitable business, Magee said. About 94 percent of the franchises he works with require a total investment of less than $500,000, and 58 percent are less than $250,000, he said.
Washington has relatively fewer franchise businesses than most other states because it's considered a registration state for franchising, Magee said, noting regulation by the state Department of Financial Institutions requiring franchisors to register annually. For example, he noted that financial performance representations made in 2020 before the pandemic had to be resubmitted after the pandemic began for regulators to ensure new prospective franchisees or candidates had disclosure and transparency about the pandemic's impact.
"So there are some hurdles that franchisors have to clear in Washington that they don't in most other states," which means there are fewer franchisors that choose to develop in Washington than in non-registration states, Magee said.
While that oversight helps inform prospective franchisees, due diligence remains important.
"It doesn't replace the need to really do your homework and thoroughly understand the quality of that franchise system, which is a big part of the work that I do with clients in terms of coaching them to talk with enough existing franchisees, new and old, so that they have a good sense of being realistic about their expectations," Magee said.
FranNet will also help potential franchisees find franchise attorneys and other advisors to help with information gathering before any purchase, according to the company's website.
What tends to trip up franchisees, besides picking the wrong franchise or location, or not doing enough homework?
For new business owners in general, underfunding is one, Magee said, whether they're a startup, existing business, or a franchise. That comes from not asking enough questions, or talking to enough people to understand full build-out costs. It also can take a while to find the appropriate location for physical concepts, which can be an issue for someone who needs a business open, building, and cash-flowing faster than what might be realistic.
However, coming out of 2020, the commercial real estate market had softened a little, presenting some vacancies and more opportunities than in the past, so he expects the timeline from finding a location, negotiating a lease, and opening could be shorter than in the past.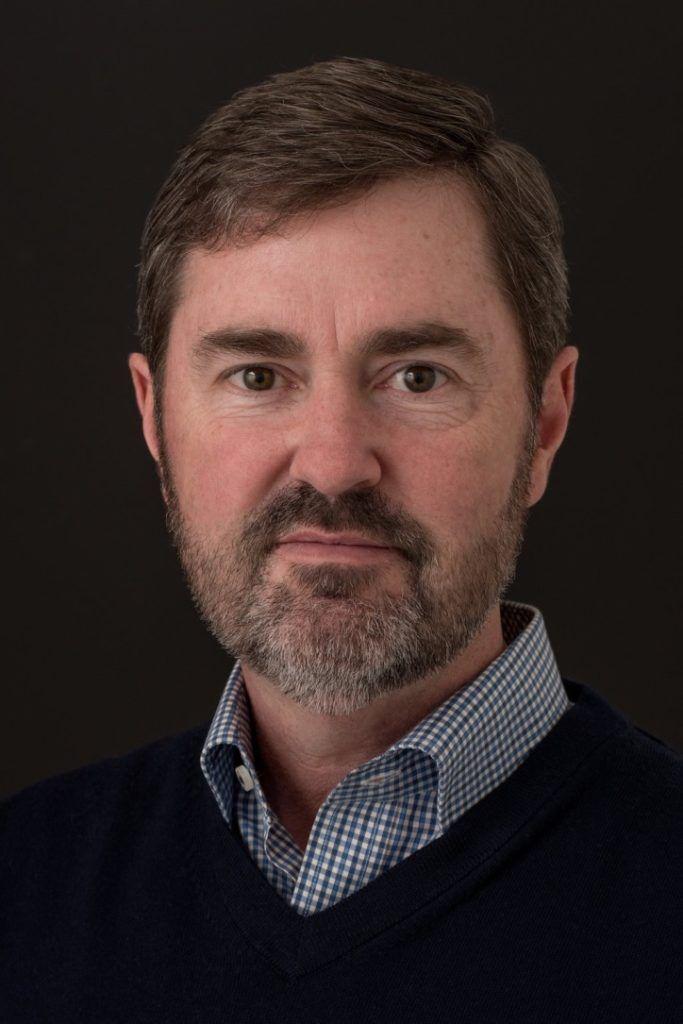 There also can be more risk working with a new, or micro-emerging, franchise still getting started, he said, adding, "When there's less of a track record for … a prospective franchisee to evaluate, there may be less predictability."
Asked how franchises have fared during the pandemic, Magee said the stronger, more successful franchise systems and franchisors have shown agility and provided needed support for franchisees. That could include regular, quality communication, and facilitating franchisees working together more in certain markets.
"It's kind of a culture of encouragement," he said. "They also use their resources to innovate."
Large brick and mortar fitness locations, for example, struggled with pandemic-based closures, but some of the more sophisticated franchisors developed digital content they shared with members to keep revenue streams flowing for franchisees, Magee said.
Others provided support through deferred royalties, helping franchisees communicate with landlords for rent deferrals or abatement, and the strong franchise systems invested in marketing, he said.
"Not everybody had a terrible year in 2020 … from a franchise system sales standpoint," Magee said, noting some home-services concepts had record years as people invested in their homes rather than taking vacations.
Howard Bundy, founder and managing member of Bundy Law Firm in Kirkland, whose primary work is franchise law, also has seen some franchise systems do well during the pandemic. That includes restaurants that had the preexisting ability and infrastructure to do their own takeout and delivery. But he's also seen businesses that required people to be in close quarters, from retailers to sit-down restaurants, suffer.
Also, franchisors that worked with their franchisees in food service, for example, by not requiring them to offer everything on a long menu to avoid spoilage, had happier franchisees who were making some money during COVID, he said. Franchisors who were inflexible had some owners who were hurting, said Bundy, who represents franchisees and franchisors. He consults with people before they invest as a franchisee and in disputes with a franchisor, and he also represents franchisors by helping them get started and legal to sell franchises.
Franchising is not the panacea for most people, said Bundy, who sees some statistical evidence on failure rates in the first three to five years that are comparable to or worse than in independent businesses. Due diligence is key for buyers, he said.
In a blog last August on his website, Bundy wrote: "The first step in protecting yourself is to get educated. It is imperative that you carefully read the Franchise Disclosure Document. … The second step in protecting yourself is to consult with an experienced franchisee lawyer. That consultation will probably cost you a couple of thousand dollars, but it is a small investment considering the risk that signing a franchise agreement exposes you to."
Hoping to Percolate More Stores
Payne launched Cutters Point in 1995 and began franchising in 2001. Franchising is hard work, he said.
While he gains from franchisees paying to open stores and expanding the brand, franchisees benefit from a system where things like branding, packaging, buying power, and methodology are done for them, he said.
"And it allows a franchisee to come in and hopefully, if all goes well, to earn a good income in operating the business," Payne said.
He hopes Cutters Point can add more locations, especially in South Sound, but it's tough growing retail sites when you're competing against big-name competitors.
"The difficulty of retail store growth is all about real estate and developers choosing us over Starbucks, essentially," Payne said. "Every fantastic location that you really want ends up … in a battle with Starbucks over it, and that's a hard battle to win, to be honest with you."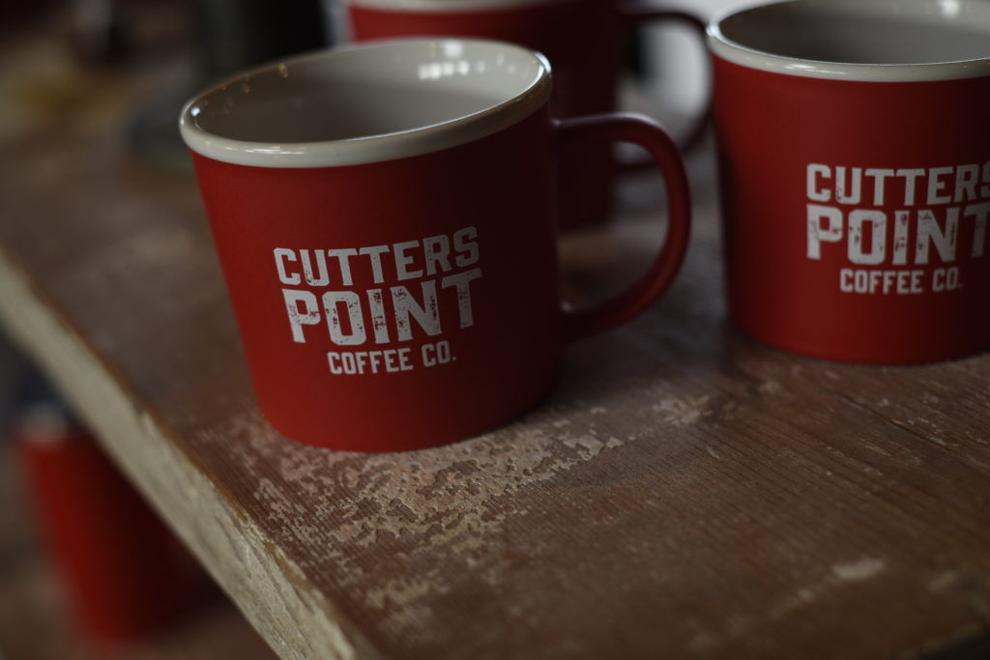 It's all about trying to find great locations that fit the company's financial model, he said.
"The coffee industry, the coffee shop is a great model that can work very well if the location's great; it's really location-dependent," Payne said.
He wants to grow the number of stores in Puget Sound. He's also pushing online sales, believing that will be another competitive advantage.
"We are well-liked and well-received in South Puget Sound, and that is where we really would like to see our growth, would be Olympia, Lacey, Vancouver, Washington, Tacoma, Puyallup …," Payne said. Also attractive are places like Shelton, which have enough size to support a local shop and could be owned by a local resident passionate about their store and town.
He also would like to expand corporate-owned stores, which now account for three of the 12 locations.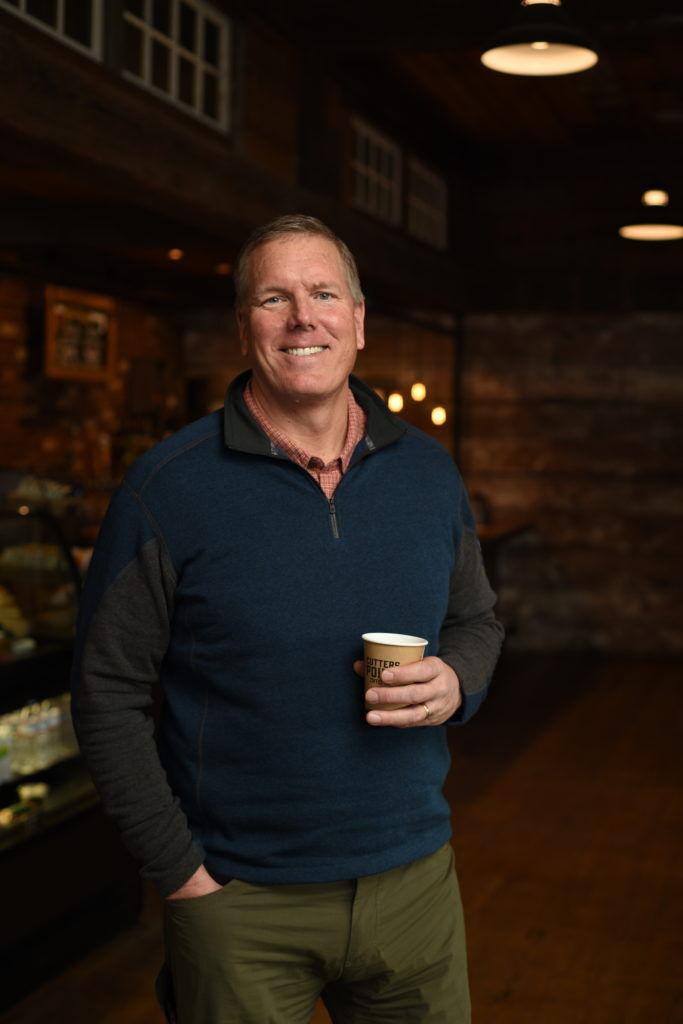 Growing overall store count by two to three a year would be fantastic, but he'd be happy with one a year.
"It would have to take a shift somewhere in the mind of developers to choose us over Starbucks," he said. "It's not that there aren't great spots that are being developed; it's just that they just go first to that national brand and understandably; I get that. That's the fight. That's why we have 12 locations versus a hundred locations."
He's also open to more standalone drive-thrus. Two locations are that way today.
In the meantime, Cutters Point continues to innovate in ways that might be difficult for an independent with one location. Earlier this year, it renovated its app, which has been hugely popular for its contactless transaction capabilities and other features, Payne said. The app's user profile has quadrupled since the pandemic.
Another key element for competing is a good food selection, he said, noting the rise of breakfast burritos and breakfast sandwiches, healthier grab-'n'-go items like fruit and protein packs, and more, in addition to the traditional pastries.
"Vending those and finding good quality bistro items that are delivered daily, well, is a challenge; we've got that nailed right now," he said.
From Banking to Health Spas
Byrne, who was a banker before becoming a franchisee — including starting in 1991 what was then Northwest Community Bank in Tacoma — was used to looking at businesses' numbers, knew business, and went into franchising with significant business insight. As he looked for a role outside finance, he knew what to look for, did plenty of homework, and chose Hand & Stone based on good analytics and fundamentals.
He had received massages as a client, but knew nothing about owning a massage or facial business. He researched companies and after visiting Hand & Stone's corporate office, liked its family atmosphere and its focus on positive energy, and people's health.
"I don't think I would have picked this particular line of business if I didn't have the franchise support," he said, adding that he knew how to set up a business, but he lacked the knowledge on regulatory and other aspects of the massage and facial industry. "Hand & Stone gave me enough corporate support to make me feel comfortable doing that," focusing its energy in helping him in those areas.
His store managers, and massage and facial leads, also have direct contact with and support from corporate, plus they communicate among themselves nationally.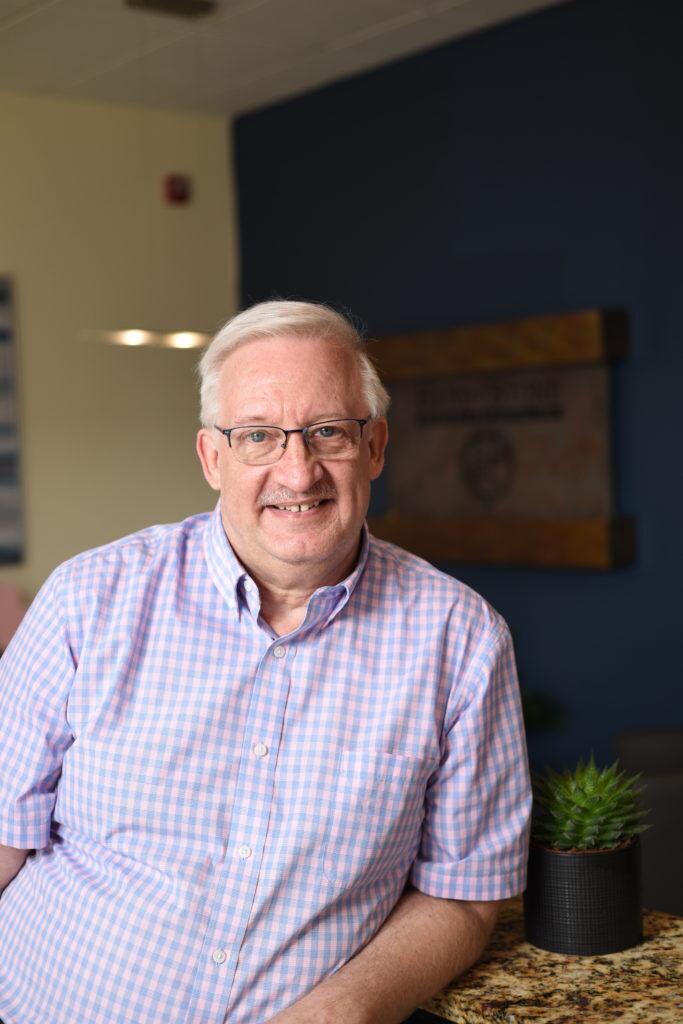 Other than his first location in Kent ramping up slower than he expected and last year proving rough with pandemic impacts, "On a financial basis, I have been satisfied," Byrne said.
He said in mid-July that business was continuing to pick up from the pandemic. Like other businesses, the only issue was trying to find additional staff.
He's proud of providing 22 living-wage jobs in University Place and another 23 in Kent. Other franchisees feel that same satisfaction, he said.
Byrne also has a broader family of almost 2,000 members between the two locations that rely on Hand & Stone for their health needs, "which is also very satisfying."