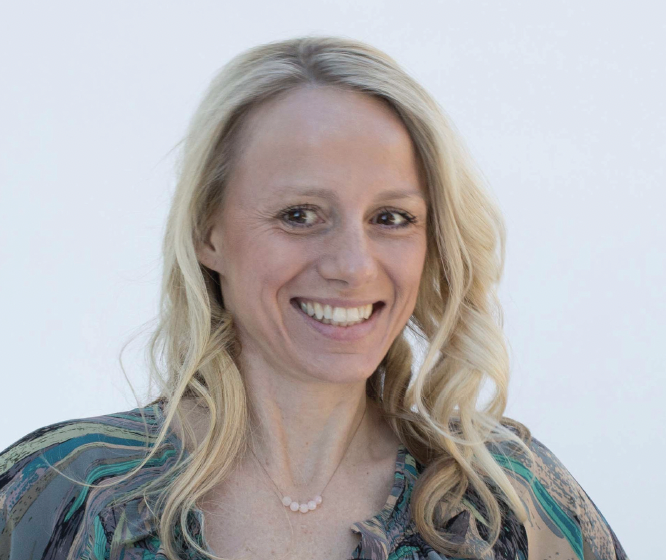 This month's edition of Lead + Follow — a Q&A section dedicated to further understanding the personal and professional mindsets of area business leaders — features Bobbie Bailey, owner and president of M Agency in Tacoma.
Bailey founded M Agency in 2009 and has since dedicated herself toward developing it into an award-winning business and a precisely curated creative environment built around her team's strengths. M Agency enjoys partnering "with like-minded clients big and small to catalyze their success," Bailey said.
Prior to founding her agency, Bailey began her career in direct sales. She's since served on several local boards, as well. Bailey and her partner, Chris, are parents of two children, and in her spare time, Bailey plays tennis, spends time with her family, and is learning to fly.
If you could stick to one age, what would it be, and why?
27. I had a 1-year-old and still had the energy to start a business.
What was your last Netflix or Prime binge?
Bridgerton
What is your favorite website?
Mixtiles.com — best UI/UX ever
What's your favorite vacation spot?
Maui
If you could be anywhere in the world right now, where would it be?
Right here with my family and friends
What is your e-mail etiquette?
Clean and organized inbox at the end of every workday
What's worth paying for?
Tennis!!
Wine or drink of choice?
Coffee and green juice every day
What's your most treasured possession?
My children (Is it OK to consider them possessions?!)
What's your favorite children's book?
What Do You Do With An Idea? by Kobi Yamada
What are you afraid of?
Not having a voice
What are causes important to you?
All of the service work in my community, because I believe it takes a village to thrive. I was a founding member of South Sound 100 Women in motivation to support as many of them as I can.
What is your music of choice?
Any live music will do. I appreciate the individualization of each artist.
What excites you most about our future?
Playing tennis with my husband and kids around the world.
What is your mantra?
"Energy flows where focus goes!"
Leadership style?
I am a strength-based leader.