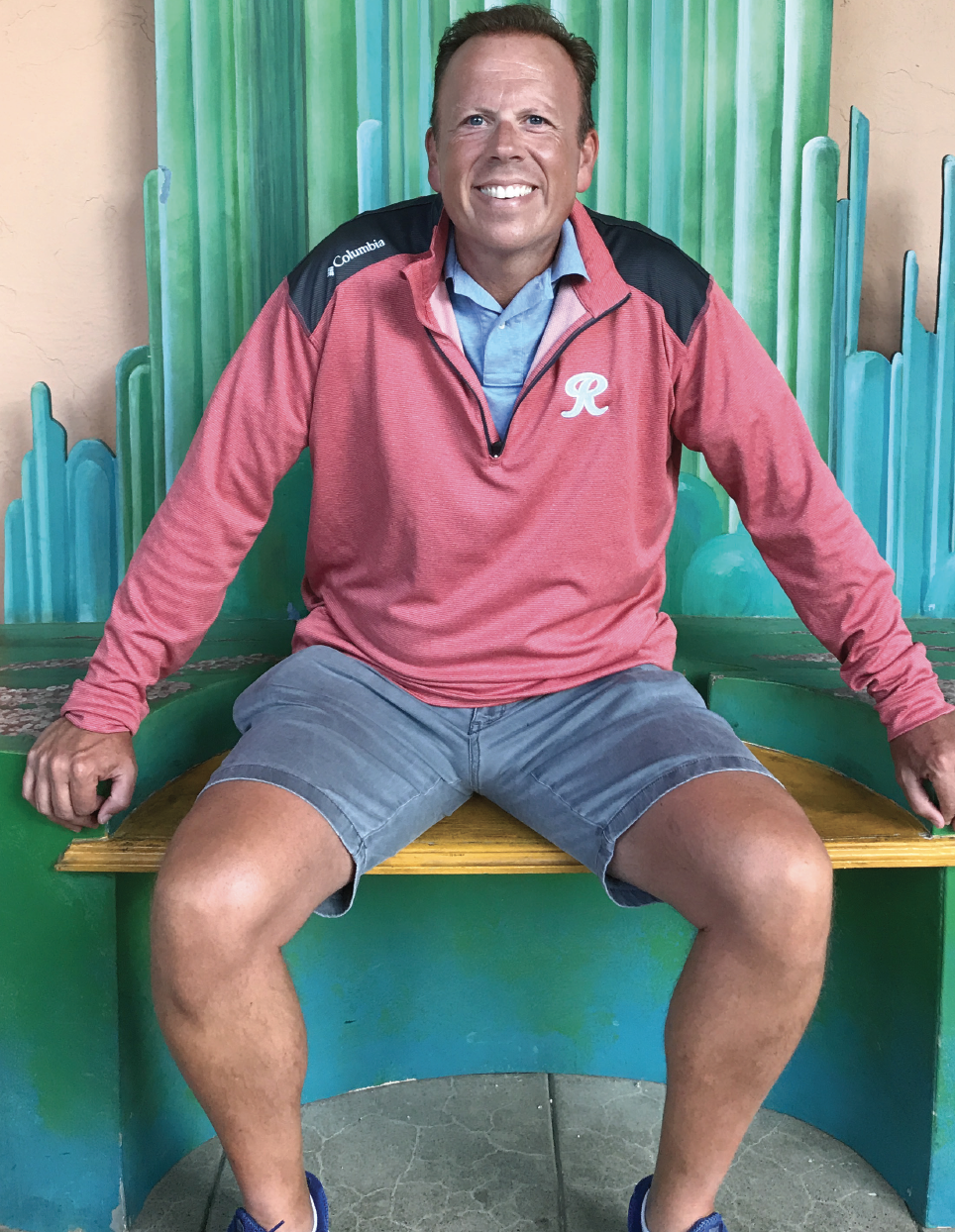 Principal and Owner at Coyote Design Architecture + Planning
This month's edition of Lead + Follow — a Q&A section dedicated to further understanding the personal and professional mindsets of area business leaders — features Darren Dickerson, principal and owner at Coyote Design Architecture + Planning in Tacoma.
Dickerson received his bachelor's degree in architectural studies from the University of Washington and has nearly 30 years of varied experience working in the design and construction of residential and commercial projects.
His full-service firm works on projects from feasibility and programming through construction, and also offers consulting services in a variety of areas. Outside the office, Dickerson enjoys traveling and playing golf.
Twenty years ago, I never knew
the year 2020 would be so hard.
What was your favorite TV show as a kid?
The Wonderful World of Disney
What was your last Netflix or Prime binge?
The Marvelous Mrs. Maisel
How would you describe your look?
Vanilla
What's your favorite vacation spot?
Hawaiian Islands
Whom do you admire most?
Cary Grant (handsome, sophisticated, talented, and super funny)
If you could be anywhere in the world right now, where would it be?
French Alps — Mont Blanc trail, hiking
What is your email etiquette?
No "conversations" … pick up a phone. And always a thank you for items and info you requested from someone.
What car are you most attached to?
Since I was a kid … the 1957 Chevrolet Corvette. Red with white fender covers.
What's worth paying for?
Really good dress shoes
Do you still write letters?
Not since college
Wine or drink of choice?
Champagne … always find something to celebrate.
What's your favorite neighborhood?
Proctor … I officed there for a while.
What's your most treasured possession?
The steamer trunk my great-grandparents brought through Ellis Island from Finland in 1915
What's your favorite children's book?
Anything Richard Scarry … they fascinated me when I was little and still do.
What are you afraid of?
Heights
What causes are important to you?
Housing and animals
What is your music of choice?
Classic jazz … John Coltrane, Miles Davis, etc.
What excites you most about our future?
Here in the South Sound, the growth that is happening is very encouraging.
What is your leadership style?
Not really a style, but to me leadership is about solving problems and making decisions (right or wrong).
What are your must-haves on road trip?
Sirius XM, snacks, and a fun destination
What have you done recently for the first time?
Photoshop (took me this long)
What song is currently in your head?
It's always the theme to Raiders of the Lost Ark. I have no idea why.
What do you collect?
Miniature metal buildings
What does success look like?
A really good balance of work and family
If you could learn a new skill what would it be?
Playing the guitar
Where do you get your inspiration?
Nature (colors, form, shapes, proportion, order)
Do you have any personal rituals?
I exercise every morning no matter what and no matter where I am in the world.
What advice would you give your younger self?
It's OK to make mistakes and fail at things (which almost always turn into learning opportunities).
What book would you recommend to everyone?
The Great Gatsby
What is your watch of choice?
Apple Watch In 10 years, I hope