Corey Campbell has come a long way since his days as a teenager in 1983. Back then, he was lugging a hose, bucket, brush, and wash mitt around his Browns Point-area neighborhood in Tacoma, asking residents whether he could wash their vehicles. He'd also bring a vacuum if they wanted the interior cleaned.
"I didn't even have a driver's license yet," Campbell recalled, reflecting on the birth of what became Classy Chassis, a car wash and detailing enterprise that has evolved to include Classic Coffee drive-thrus, oil-change centers, and self-service dog washes at some of its 10 locations in Pierce County.
"I was doing my own family's cars and then going up to neighbors, and then I would have my mom drive me up to my grandparents' trailer park … and I would go do her car, of course, just to take care of Grandma, but also hopefully do a few (of her) neighbors," said Campbell, now 53, and owner/president of Classy Chassis.
In those early days, he began to build a rapport with people, understand what they were looking for, and learn more about detailing vehicles. He eventually got his own car, loading it with supplies for his mobile detailing business. He graduated to a pickup, then to a panel van. From there, he opened his first fixed location in a Federal Way warehouse in 1989 to detail vehicles for a car dealer, while also running his mobile business. In 1991, a leased Lakewood storefront became his next home, where he focused more on retail customers, offering a place where they could relax while their vehicle was hand-washed and its interior cleaned. He hired eight employees and eventually phased out the mobile business.
Wanting to own real estate and intrigued by concepts in California and back east that tied professional detailing and a full-service drive-thru car wash in one large facility with a lobby for customers to wait, Campbell planned his next move.
"There was nothing like that in the Northwest and, from the age of 19, 20 … that was my vision and dream: to create a one-stop shop car care and customer care service center," Campbell said.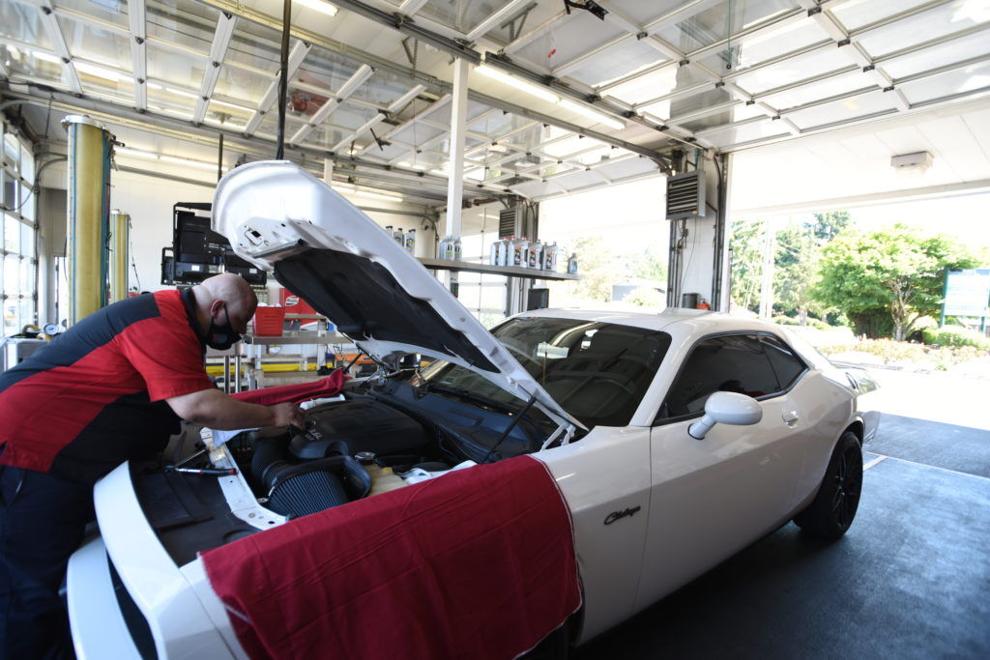 He built and opened that first full-service location in 1995 in Lakewood, where Classy Chassis is headquartered today. Soon after, he added a coffee cart and an oil change service, both complementary to the car wash. He's expanded through acquisitions, opening locations that include Tacoma, University Place, Puyallup, and Gig Harbor. He operates only in Pierce County despite having had opportunities elsewhere in the state, and he has added drive-thru Classic Coffee shops at his full-service Tacoma and Lakewood washes, with a sit-down Classic Coffee in University Place that's not part of a car wash.
"My decision was I want to create a very strong, concentrated brand in Pierce County, and that's been my core focus," Campbell said. "So it's been one after another of little acquisitions and reinvestment, and a lot of hard work." He describes his approach as blue collar, building from the ground up, and reinvesting in the business.
He remains open to further expansion that makes sense.
The Classic Coffee drive-thrus at the Tacoma and Lakewood locations provide a steady stream of business not only to complement the car washes, but as standalone operations when weather might slow wash traffic, Campbell said.
The coffee business is one element in the multifaceted Classy Chassis brand. The company also offers Classy Lassie dog washes at two self-service car wash locations in Lakewood and Gig Harbor, and the drive-thru oil change services at the Lakewood and Gig Harbor full-service wash sites.
Campbell has built a business with about $7 million to $10 million in annual revenues and 105 employees, including a number of career positions largely filled by people who have risen through the ranks. Like many business owners this year, Campbell needed more employees. He was short about 10 to 12 full-time people in mid-June.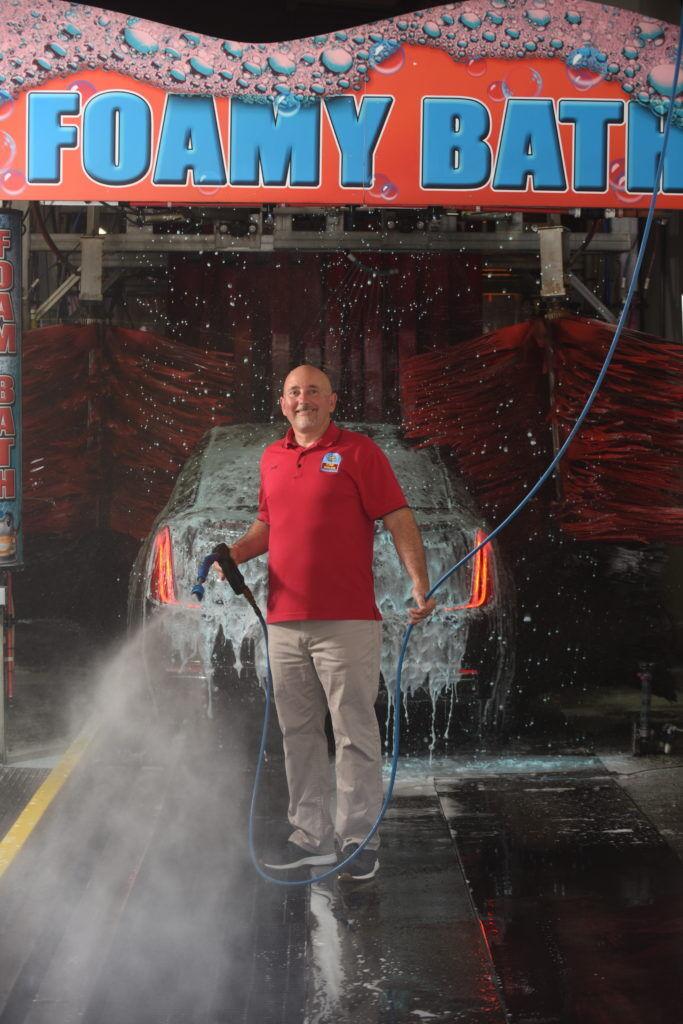 But that's a minor struggle compared to others he's endured, including the sudden loss in 2009 of his 7-year-old son, Jacob, to heart problems, and the 2018 homicides of his sister, Theresa Standley, 56, and her husband, Steven Standley, 55, in their Buckley-area home.
Theresa was Campbell's accountant at Classy Chassis, where Campbell promotes a family atmosphere that aims to provide not just a job, but a sense of connection and value in a human-centered environment nurturing personal growth. The deaths deeply impacted his family and his team, and while he's always made it his mission to guide people, the tragedies allowed younger workers who haven't necessarily experienced loss and tragedy to witness the Campbell family's resilience.
"What I found is that them having the opportunity to see how one might respond and handle tragedy and tough situations, and difficult failures, gives them an opportunity to see that there's a different avenue to success in life and overcoming challenges," he said. "It's one of the things that drives many of our people to be very committed to this. Even if it's not their entire career, it really gives them the feeling (of) not just family, but, 'Wow; they really impacted me and helped set me up for success,' and that's a big part of what I do."
Campbell demonstrated that tragedies don't have to define someone. His hardships only strengthened his longtime belief in giving people opportunities to build their future through work, and overcome difficulties and self-doubts.
"We pulled in some amazing grief counseling people and our life coach," the latter being someone who has helped staff since before the killings. "I have a whole program called Classy U (University) that we do to teach about leadership, conflict management, and life skills. And it was just a blessing to have that as part of this (grief process). It helped the team move forward and keep overcoming through that."
With other challenges throughout the years — including near bankruptcies, difficulty accessing financing, employment downturns and shortages, the Great Recession, and the pandemic — Campbell said he stayed true to his core values and goals, remained fiscally conservative, reinvested in the business, and relied on his faith to help guide him.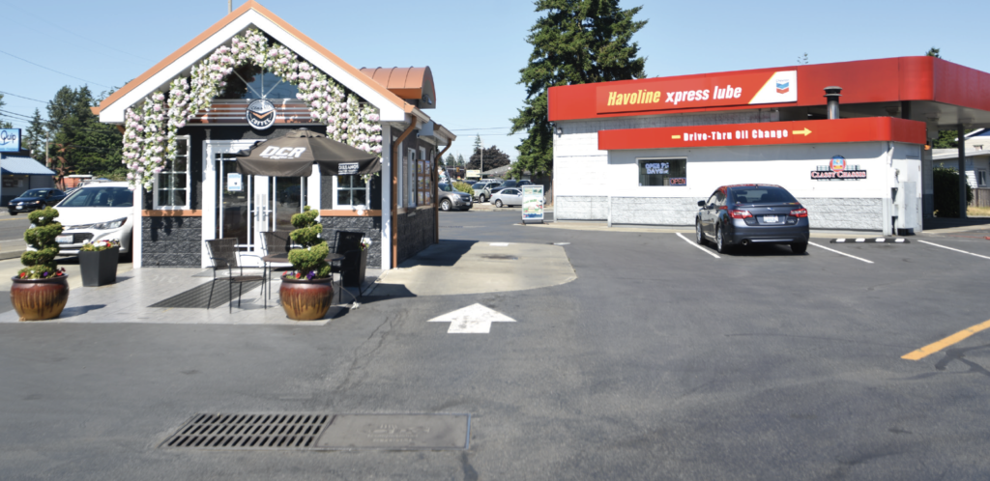 Classy Chassis truly is a family affair. Campbell and his wife, Lisa, have two boys, Collin, 25, and Brandon, 13. Collin, born the week Campbell opened his Lakewood location in 1995, is service and standards manager for the tunnel car washes and grew up in the business. When he and Jacob were babies and Campbell was establishing his Lakewood service center, Lisa worked at Safeway and would help with paperwork at the business in the evening, so it wasn't uncommon for the boys to be in the office late. Or, if he was reconditioning the exterior of a customer's car to prepare it for a show, the boys would sometimes sleep in the back seat while he worked.
Today, Brandon helps with washing, vending, folding towels, cleanup, and greeting customers.
Lisa, now retired from Safeway, continues to play a significant part in supporting the family, Campbell said, while also helping with auditing, and managing supplies for the self-service car washes.
Beyond his family, Campbell is rewarded by helping his employee family, and the broader community.
"We're really proud of that," he said. "We're not a big corporation with that feel and vibe. It's really about impacting at the local level. … It's part of the reason I have that whole program called Classy U — that's a significant investment. It's life coaches, business coaches, and training and paying for 20 or 30 people to engage in training meetings for two or three hours every other month … but it's an investment in my people, my teams, because that's what makes this what it is."
Community impact includes fundraisers like Classy Chassis' popular Haunted Car Wash. That event's proceeds go to Tacoma's Mary Bridge Hospital, where Jacob spent so much time as a child. Classy Chassis also supports Jacob's Memorial Heart Fund to help fund scholarships to local college-aged congenital heart defect (CHD) patients and/or siblings affected by a CHD and fund other CHD needs; free memorial and appreciation washes for law enforcers; free services for health care workers when COVID-19 raged; and free washes for active and retired military each Veterans Day, discounts for them year-round, and deeper discounts in November for Classy Chassis' Military Appreciation Month.
Classy Chassis also partners with schools, athletic teams, community organizations, churches, and other nonprofit groups to help them raise money, its website says.
"We're in the business of impacting lives," Campbell said. "We may service cars or we may serve coffee, but if you read our core values (excellence, enthusiasm, accountability, and positive attitude) and really what we're about, we're in business of impacting lives" — those of employees and customers, he said.