University Place might be a young city, but — with its parks, miles of walking and bike paths, and world-class golf course — it has grown to become a destination in itself and home to a growing number of businesses.

Fewer than 30 years ago, about 8 square miles of unincorporated Pierce County was incorporated to form the city of University Place. Through the mid-1900s, the city attracted thousands of couples looking for the ideal place to raise their families. Today it boasts a population of more than 30,000 active residents. In taking a closer look, it is easy to see why this city is attractive to residents and businesses alike.
"When I started in 2003 and we did our first inventory of businesses, we had under 1,000 businesses — I think it was around 800," said Becky Metcalf, the City's business outreach liaison. "At my last downloading of business license numbers from the state at the end of June (2021), we had 1,891. So, over those years, we've seen a lot of growth, and it has teetered back and forth between more home-based businesses or more storefront."
Much of the growth can be attributed to the development city officials have been actively pursuing in recent years in the new downtown area, known today as The Village at Chambers Bay.
Nestled along busy Bridgeport Way, The Village at Chambers Bay is a sprawling mixed-use project anchored by Whole Foods, hundreds of apartments, community offices, and the University Place branch of the Pierce County Library System.
"The layout of how we did the downtown was to split it up into a series of blocks so that it could be developed over time, realizing that this is not a mall where you just do it all at once and open it up and have a big grand opening," explained City Manager Steve Sugg. "We could develop it block by block, lot by lot, parcel by parcel, and then open each one and celebrate each accomplishment as we went in an incremental fashion. Sort of the way towns used to be developed, building by building."
At the north end, Whole Foods became the first major retail anchor when it opened its doors in 2015, and today remains the only Whole Foods location in Pierce County. Sugg noted that the City is still waiting to secure a south end anchor near Homestead Park. In between the north and south ends are lines of shops, a market square that hosts community events like intimate concerts and tree lightings, and nearly 1,000 parking stalls that are hidden from view.
"We're not done yet, and we're looking for signature businesses, signature tenants still to this day that want to be part of this amazing downtown suburban transformation," Sugg said.
Said Kevin Briske, director of community and economic development, "We're not only a great residential community and have the benefits of a great school district … but also have a strong and thriving business community with great possibilities to either expand or open new businesses. We have some really good areas, not even necessarily in The Village at Chambers Bay, but other areas through our core commercial areas that have a lot of possibilities for different businesses to come and locate."
Time will tell which new businesses will join the journey, but city officials noted that the area could support a hotel and lodging facility, and additional full-service, sit-down restaurants also are high on the wish list.
In fact, a hotel and lodging facility could be ideal, especially when one considers the nearby Chambers Bay golf course. A major draw for the area, the golf course opened along the Puget Sound in 2007 and has become one of the top public golf courses in the nation.
It was recently announced that Chambers Bay will host the 122nd U.S. Women's Amateur Championship in August 2022. It will mark the fourth USGA championship for the course and follows the 2010 U.S. Amateur, the 2015 U.S. Open, and the 2021 U.S. Amateur Four-Ball.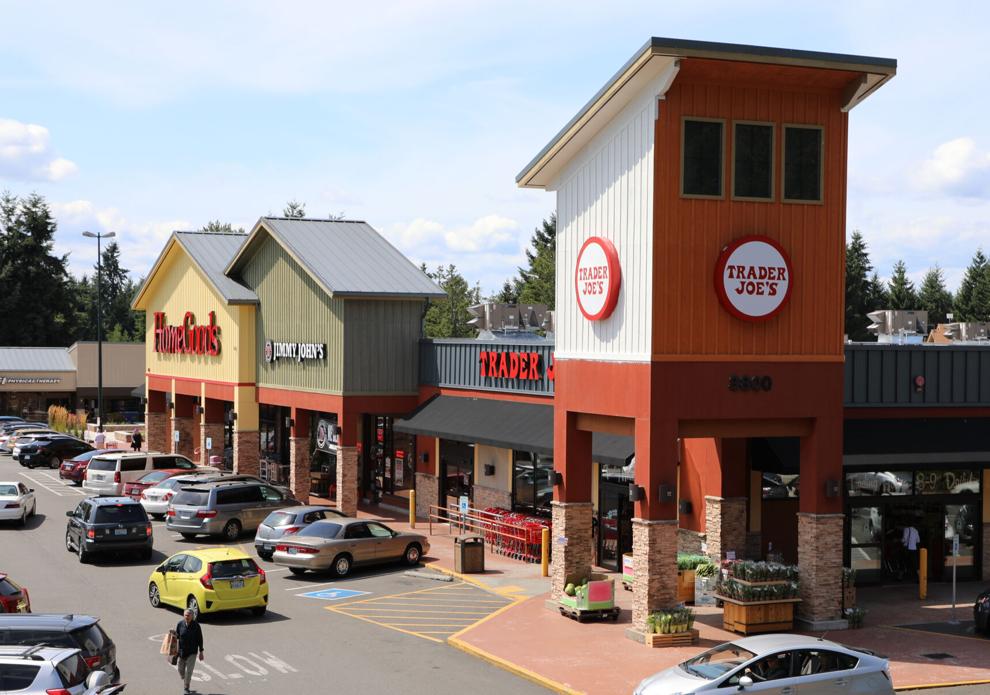 "Chambers Bay has become an extremely special place to the USGA, and we are ecstatic that on the heels of (the 2021 U.S. Amateur Four-Ball) we can assure that our relationship with Pierce County and the golf course continues," John Bodenhamer, senior managing director, championships, for the United States Golf Association (USGA), said in a statement about the event. "The U.S. Women's Amateur and Chambers Bay are sure to produce a memorable week, fitting of both the championship's stature and the spectacular setting."
"The USGA has been a tremendous partner since Chambers Bay opened nearly 15 years ago," Pierce County Executive Bruce Dammeier said in the announcement. "To be able to continue this collaboration with another opportunity to showcase our world-class golf course to the best amateur players in the world is incredibly exciting for our entire community."