Longtime Washington residents might once have thought of Lacey as a tucked-away suburb of Olympia. That has changed over the years, as Lacey has grown into an economic engine that has embraced its entrepreneurial spirit and also caught the attention of larger business enterprises.
"I think we need to start looking at Lacey as one of the larger demographic areas of the South Puget Sound region, and it will continue to be that way," said Michael Cade, executive director of the Thurston Economic Development Council.

Lacey, incorporated as a city in 1966, today boasts a population of more than 50,000. Six times over the last eight years, quarterly employment growth within the city and adjacent metro area has ranked within the top 15 percent of the 325 largest U.S. metropolitan counties, according to the city's website.
Given Lacey's access to resources, that entrepreneurial spirit, and strong ties to Joint Base Lewis-McChord (JBLM), the city shows few signs of slowing.
In fact, a recent study by personal finance website WalletHub ranked Lacey as the top small city in Washington state in which to start a business, and No. 138 out of 1,300 U.S. cities mentioned.
One prime example of Lacey's innovation and community support is the 2019 grand opening of Lacey MakerSpace, which was developed by the Thurston Economic Development Council, together with the City of Lacey and Saint Martin's University.
This "innovator's workshop" provides access to fabrication tools and allows members to design, collaborate, and produce creative projects. Through hands-on training, computerized fabrication machines, and traditional tools, makers and innovators can gain skills in 3D design, laser cutting and engraving, woodworking, and more.
"It's been a wonderful asset to the community. … We're starting to use it for individuals for workforce training. We use it for entrepreneurs to do prototyping of … products, and then we use it for hobbyists who want to go in and learn how to expand their hobbies and become better skilled and use a different environment," Cade said.
Even during the pandemic, the Lacey MakerSpace continued to serve the community in collaboration with Arbutus Folk School and South Salish Mighty Masks Volunteers worked to create much-needed essential Personal Protective Equipment (PPE) to help keep health care workers and first responders safe.
In other, more recent news, the city welcomed in late April the Food Truck Depot pilot program led by the City of Lacey. The program is an effort to support local small-business entrepreneurs and is a move toward a wider revitalization effort at the intersection between Pacific Avenue Southeast and Lacey Boulevard Southeast.
The initiative kicked off with a bang, as the new dining destination was an immediate sell-out success.
And, over the years, Lacey's easy access to Interstate 5, Olympia, and the rest of the Puget Sound Corridor — coupled with the City's consistent vision of promoting, ensuring, and supporting job growth — has helped give rise to several warehouse distribution and manufacturing facilities located largely in the Northeast section. Take, for example, Meridian Campus.
"You can see the emergence of one of the region's major employment centers in Northeast Lacey. It's that Meridian Campus area that continues to develop and really came into its own in the late '90s, and then it started to quickly become a major employment center throughout the South Puget Sound market," Cade said.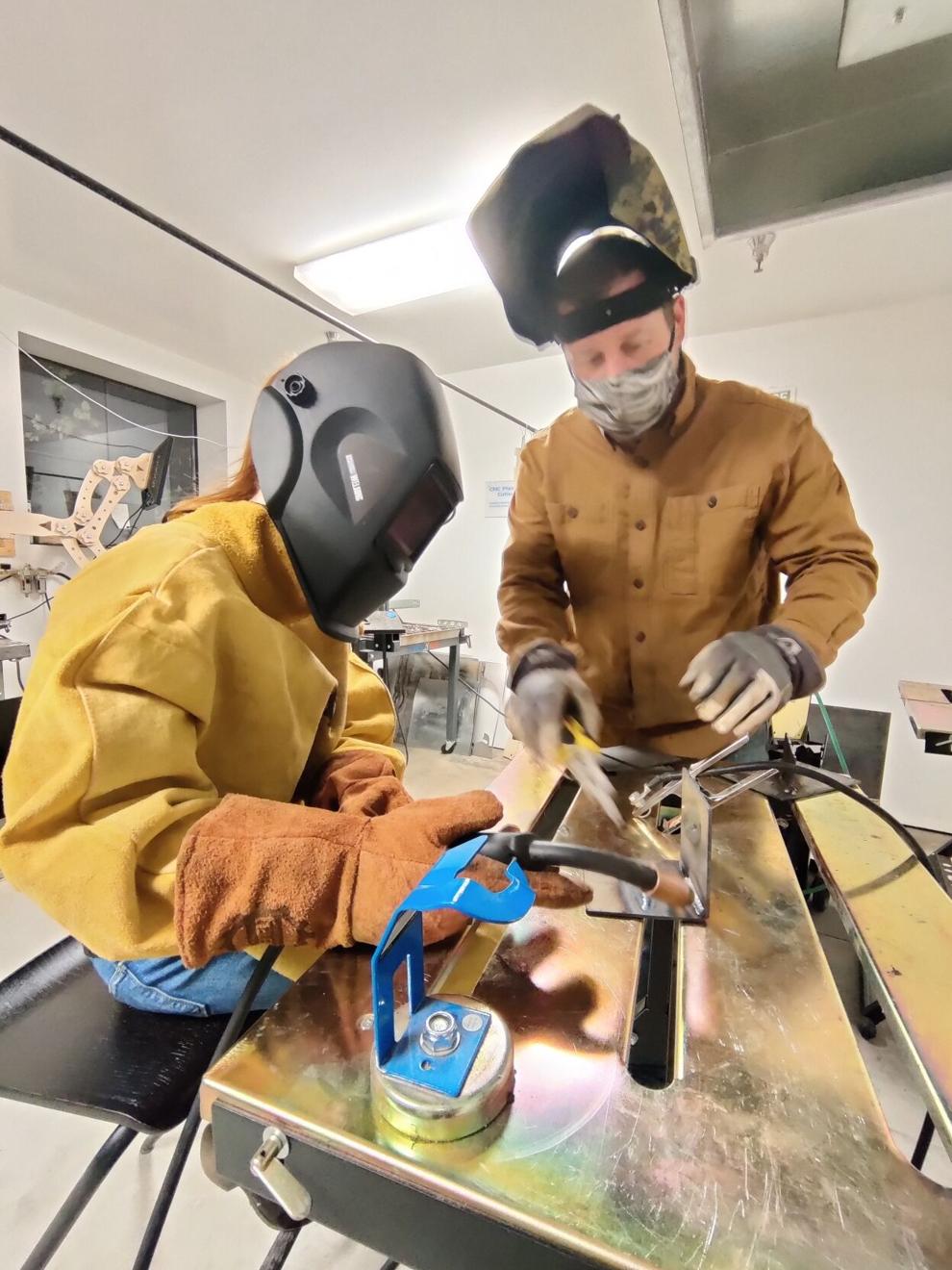 "There's some larger developments there, pretty significant warehouse distribution facilities but also home to some pretty significant, manufacturers, assemblers, and import/export companies. Callisons is there. Target warehouse distribution center is there, and some other folks, as well."
Noted Cade, "Historically, Northeast Lacey has always been identified within the City's comprehensive plans as an employment center."
It also is important to point out that, given the city's close proximity to JBLM, it is a strong supporter of that military installation, and many soldiers and military families call Lacey home. So what does the future hold?
"The pattern right now is consistent with emerging technologies," Cade said, "But it's also consistent (with) supporting the warehouse distribution and fulfillment centers."
---