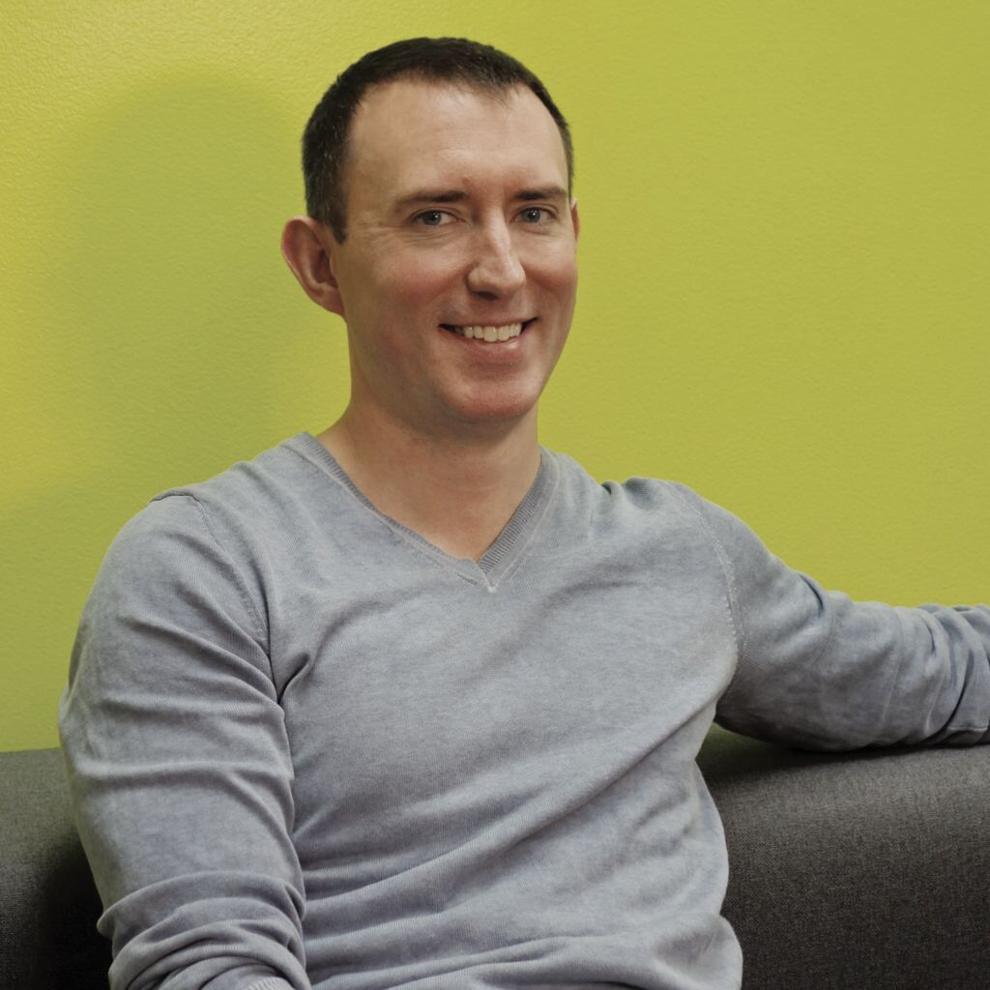 With roots in crafting outdoor boots for prospectors during the Alaska Gold Rush, Kent-based Washington Shoe Co. celebrates 130 years of business this month. Today, the legacy business continues to outfit Pacific Northwest (and beyond) families with its four unique brands.
Karl Moehring, CEO of Washington Shoe, is part of the fourth generation of this family-owned business. He's been CEO for the past five years, but Washington Shoe always has been a part of his life. Starting out in the warehouse, Moehring has worked in nearly all facets of the company, including as a shipping clerk, traveling salesman, and chief financial officer. In every job, he's worked with his father, Rob, who acquired the company in 1990, and his brother, Mark, who runs the company's nonprofit, Wear A Big Smile.
The company's product lineup includes Western Chief, a family boot collection known for its character rain boots for kids — think Hello Kitty and Batman — as well as durable boots for adults. Chooka, a line of weather-appropriate contemporary boots for women, is all about fashion, whereas Staheekum is all about comfortable footwear. And, of course, there's the company's rugged outdoor boots under the cH20 brand that are meant to meet the needs of "people who work hard and play hard in the great outdoors."
We spoke with Moehring and Stacy Cail, marketing and engagement director, in November about the legacy business' looming milestone anniversary.
Washington Shoe Co. is celebrating its 130th anniversary this year. How has the company stayed true to its mission despite evolution in generational leadership and a changing world?
Moehring: We were founded in Seattle in 1891, and we were primarily outfitting (people for) the Alaska Gold Rush. So, it was outdoor, weatherproof kind of boots. And today we continue to provide family footwear for the elements. And we like to share that we are still all about family, heritage, and smiles.
As a family business, Washington Shoe always has been a part of your life, Karl. Can you tell us what this company means to you?
Moehring: To be honest, when I was growing up, I didn't realize that growing up in an office/warehouse environment as a kid wasn't the normal childhood. So, it kind of just hits you one day — or it hit me one day — that it is a unique childhood experience. Your whole life kind of revolves around the business … it's ingrained in you, and it becomes part of your DNA. It's who I am.
What is the importance of being a family-owned business?
Cail: I can speak to it as an employee, that you feel like you really are a part of the family working for a family-owned company. And luckily, the company is still small enough that you can have easy interaction with the owners, such as Karl or his father or his brother. You can walk into their office any time. And you can ask any of us, and we'll say one of our favorite things about working here is that you feel like it's a family.
Moehring: I'll add that generally I believe family-owned businesses are very important to the local community. (We) are the small businesses that know the community because we're a part of it. And we have a shared interest in the success of the region because we are intertwined, and that makes us more effective and empathetic to employees as well (as), again, to the community around us. And the decisions aren't made in a boardroom 3,000 miles away. So, we are really the foundation of a small, local business.
Karl, what is it like working with your family?
Moehring: It is like any other family — except we have to handle our differences in a professional manner. It takes a lot of work to balance professionalism and family dynamics that come with working with one another. Once we figured out our strengths and responsibilities, it has been the best experience I can imagine for a career.
How did COVID-19 change your business practices in 2020?
Moehring: It's absolutely been crazy. At the very least, it's accelerated our adoption of technology to support the work-from-anywhere model. We also learned early on, like during the stay-at-home order, myself and some other key individuals here knew that the office would be different. So, we spaced out all the desks. I personally hung about 50 plexiglass shields in the office to create more safety measures. But one thing outside of all of that that we did is, we realized that trade shows and seeing customers wasn't going to be possible for quite a while. So, a few of us got together, and we came up with the idea of creating a studio or a virtual showroom. And it's really been a game-changer for us. Our partners, our customers … a lot of them will say this is a game-changer; "You guys have really pivoted to the new normal or the current normal."
The Washington Shoe brands offer a discount to frontline workers — is that a new policy since COVID-19?
Cail: It wasn't because of COVID that we started it. We actually had that on our website at least six months prior to COVID, but it was awesome that it was already set up when this happened, so we could talk about that feature a little bit more and support those frontline workers with that discount code if they wanted it.
Tell us more about your nonprofit, Wear A Big Smile, and where the idea for that came.
Moehring: We were brainstorming for our 125th anniversary (and we asked ourselves), "How do we give back and recognize the community that supported us for the last 125 years?" We wanted to do something significant. That's where the idea came from. And since then, we've donated over (71,900) pairs of boots and 1,600 coats to local shelters. My brother Mark heads up this foundation and does an amazing job connecting with local shelters and schools.
What does the South Sound community mean to you?
Moehring: My mom grew up in Tacoma, so my grandparents are down there, and my extended family, my aunts and uncles live in the South Sound area. I have a lot of memories of growing up, spending summers down in Tacoma, spending a lot of time in Point Defiance Zoo & Aquarium. For me, it's part of my family.
Cail: I think half of our employees are split between living in Seattle or living around the Kent-Tacoma area. So, it's nice to have Kent as a more centralized location. So pre-COVID, we could meet up and hang out easily in the Kent area. We also started doing (the) Adopt-AStreet program through (the City of) Kent. We're doing trash pickup and looking forward to getting our street dedicated to us. And we feel good about that. I mean, your workplace is your second home.
The company website states that Washington Shoe has a commitment to sustainability. Can you tell us more about that?
Moehring: It started out very basic. … So, around the office, we make an effort to recycle … we don't use single-use water bottles, we don't use single-use utensils, we have a composting program for our kitchen. And then we know that our bigger impact is actually what we can do in our product. So that's in initiatives, our Staheekum brand — which is our outdoor slipper brand — we use water bottle lining whenever possible. And then our rubber boot product, which is a big portion of our business — 35 percent of that product is from rubber trees, which is a renewable resource. So, we know as a company, we're not where we want to be yet. But we know sustainability today really means transparency as well. So, we're having the discussion with our partners, our consumers, that this is where we're at today. And every year we want to get closer to the goal of one day being 100 percent sustainable in our products.
Cail: I feel like if you're a Northwest company and you're not looking at sustainability, you're doing a disservice to the area. So, it just makes sense for us to be located here, to also care about the environment. And like Karl said, sometimes you can only do it in small ways, and small ways really start to add up.
There are several brands under Washington Shoe. If you had to pick, which brand is your favorite?
Moehring: I love shoes, and it's not brand-specific. You know, I grew up in the shoe business, but if I had to choose one, it would be Staheekum because it's an outdoor lifestyle product, and it resonates the most with my personally.
What is the plan for celebrating your upcoming milestone anniversary?
Cail: I wish COVID wasn't happening so we could do something fun because the employees still remember what we did for 125 and had been asking for that. So, internally, you make sure that we talk about it and make a big deal. Externally, it's just pushing out that message of, "Hey, this is a family-owned company celebrating 130 years." It doesn't matter where you're living in the country; you feel good about buying product that's coming from a family-owned company that's been around so long. We all feel really proud of that.