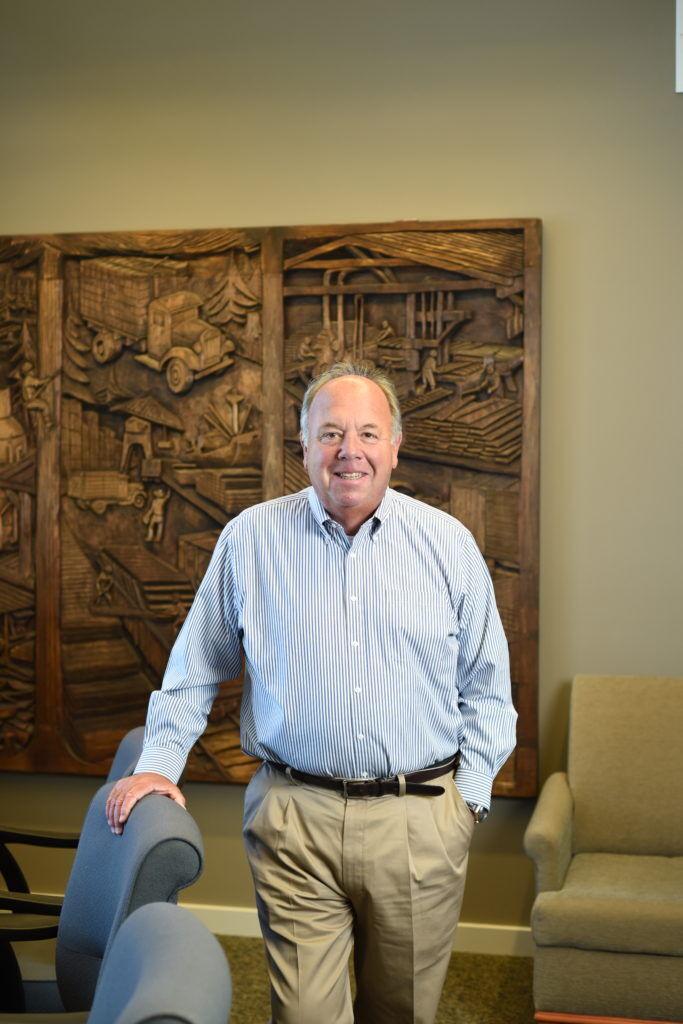 When people think of the name Cheney, the first thing that might come to mind is Cheney Stadium, longtime home of the Tacoma Rainiers Triple-A baseball team and, more recently, the OL Reign and Tacoma Defiance soccer teams. It's a high-profile venue that has been a field of dreams for players and young fans dreaming of the Big Leagues.
But the Cheney name also is attached to a lower-profile cause, albeit one with home-run impact for nonprofits in Pierce County and beyond: the Ben B. Cheney Foundation, the Tacoma-based philanthropic organization named after the man who helped build the stadium and, before that, built a lumber empire that revolutionized the home-building industry. It was Ben Cheney, founder of Cheney Lumber Co. in 1936, who is credited with standardizing the length of building studs at 8 feet, according to the foundation's website.
The foundation, from its inception in 1975 through 2020, had given $106.7 million in 5,875 grants to more than 1,400 organizations in the form of assistance to nonprofits, college scholarships, and more.
But the giving began long before that. Ben Cheney in 1955 formed an early version of today's Ben B. Cheney Foundation, then called the Cheney Foundation and donated extensively to myriad causes, a favorite being youth sports teams, before he died in 1971 at age 66.
The foundation then was "checkbook philanthropy," with Cheney writing checks where he saw a need, but there was no formal office or endowment until 1975, said Brad Cheney, Ben's son and executive director of the Ben B. Cheney Foundation for the last 19 years. He's also the foundation's board president.
When Tacoma-based Cheney Lumber Co. was sold in 1974 to Louisiana-Pacific Corp., that endowment was seeded, the foundation office opened, and grant-making procedures formalized. Today, the endowment stands at $90 million-plus, Cheney said.
"We've tried to be as low-key as we can," said Cheney, 62. "That's important to us. When we make a grant, it's not important to us to put our name on the facility, even though (grant recipients) do that, because that's what nonprofits do to show support from organizations such as the Cheney Foundation."
Cheney feels fortunate to come from the family he does and have the job he has, but he prefers to keep the foundation focused on its mission to help the communities that helped make Cheney Lumber Co. successful — communities where the company had mills or timber. That's why it gives money in Western Washington, Southern Oregon, and Northern California, with most of the giving in Pierce County.
The foundation distributes an average of about $3 million annually. The foundation has a three-person staff to handle grant requests and reviews, including Cheney, who reviews the grants before they go to the foundation board for final approval.
The foundation takes grant-making extremely seriously, Cheney said.
"It's a partnership with nonprofits," Cheney said. "The hard work that the nonprofit employees do and the organizations really are the ones that should be the shout-out."
They're the inspiration, he said.
"The thing that probably keeps me awake most nights … is the fact that I worry about our endowment," he said. "Can we keep it going, and can our next generation of family be good stewards of what we're trying to do? And so we work hard on that, as well. … As long as we can keep our investments going in the right direction, then we will be here for a little while."
We talked with Cheney in mid-April to learn more about the foundation, him, and his father. Sadly, he lost his sister, Piper Cheney, last October, who was foundation board vice president.
"We were very close," he said. "It's been a tough transition not having her around." His only other sibling, Sandra, died about 15 years ago. Cheney is married to Carolyn, and they have two sons, Andrew, 27, and Henry, 23. Henry is a graduate student at the University of Portland, where he also played baseball and continued the family's deep connection to the sport.
Ben Cheney, who was part owner of the San Francisco Giants and helped bring AAA baseball to Tacoma in 1960 (the Tacoma Giants) along with the stadium, also sponsored many youth baseball and other teams in communities where Cheney Lumber operated. In 1954, he also founded what today is the Seattle Cheney Studs, a semipro/collegiate summer squad that plays in the Pacific International League (a league the foundation supports annually) and whose home field is at the University of Puget Sound. Henry played on the Studs when they won their third National Baseball Congress World Series in Wichita, Kansas, in 2019, "which was just surreal," Brad Cheney said. Henry also won series MVP.
In an article in The Wichita Eagle afterward, Brad noted that the Studs team was Ben's pride and joy, "So his grandson playing on his team, this would have been a dream come true."
The Studs were named after Cheney Lumber's 8-foot 2-by-4s stamped with "Cheney Stud" and the image of a Belgian stud horse. The logo was inspired by the Belgian horses used to drag logs after trees were felled. The foundation uses the horse logo today.
Brad Cheney also enjoyed baseball, working as an assistant baseball coach for his former high school, Charles Wright Academy, from 1978 to 1984; as head coach at Fort Steilacoom Community College (now Pierce College) in 1985; then head coach at University of Puget Sound from 1986 to 1991. He then opened a real estate company, Cheney Capital Investments, and ran that until becoming the foundation's executive director. He retains Cheney Capital Investments to hold some income property.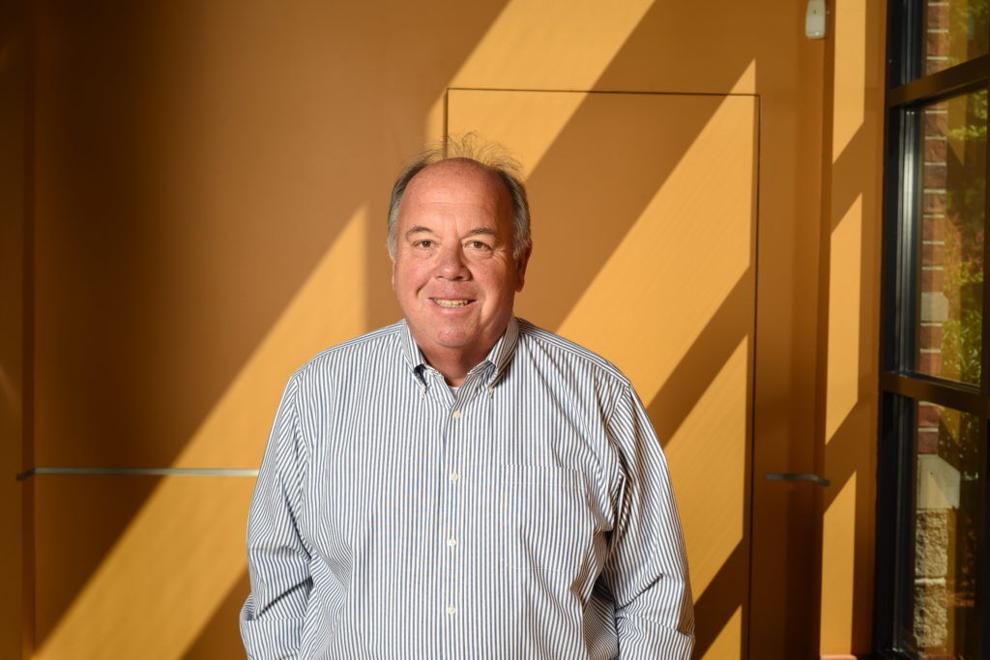 Do you know how much your father donated before the current foundation was established?
I have no idea. … His big thing was youth and sports teams, and recreation. It's estimated that he supported 5,000 kids … throughout that time. He always had a passion for making sure that kids had all the uniforms, all the equipment they needed, and so forth. The teams were called the Cheney Studs because it was almost like a marketing tool, but really it was his passion for those kids.
It sounds like the community give-back was really ingrained in your father and therefore is ingrained in the foundation as well. Yes; that's correct.
Areas where you tend to focus your grant-making are charity, civic, culture, education, elderly, health, social services, and youth. That's a broad set of giving areas. We're driven by geography … we really are pretty much considered a broad-based foundation.
On average, how many grant applications do you receive?
We'll probably get between 20 and 30 applications per month.
Did you see more needs in certain areas during the COVID-19 pandemic that altered your typical giving pattern?
We really found the need for food, shelter, and even child care are the big three that we were focused on. … We also did some operating money support for a number of groups. Normally, we're a bricks-and-mortar kind of organization (funding tangible items groups can use long-term).
You did operational assistance in 2020, though, because there was more need?
There really was. A lot of nonprofits were teetering, possibly even going out of business, and we did some things … (to help organizations) in serious hurt.
(Emphasizing nonprofits' urgent needs during the pandemic, the foundation gave 52 percent of its money last year for nonprofits' general operations, up from 3 percent in 2018 and 2019. In his annual report letter, Cheney wrote: "Normally, the Cheney Foundation has not been a supporter of general operations. That decades-long policy was quickly altered to support our partners in their efforts to remain open and serving many of our most vulnerable and needy neighbors. The Cheney Foundation also streamlined its requirements of applicants by incorporating a one-page emergency response application. We sped up the timeline to get grant dollars out the door, and we convened several special board meetings to consider requests. We also sought out the needs of numerous nonprofits. We proactively worked with food banks, United Ways in Washington and Oregon, and many organizations providing support to students.
"In looking at 2020, I can say with pride that the Cheney Foundation became more nimble and staff became further involved in our community in pivotal ways. Notable among these was our participation in the quickly formed coalition of funders, social service, medical, and governmental agencies to communicate, coordinate and fund immediate needs across the nonprofit spectrum. The Pierce County Connected Fund raised and distributed over $7 million to Tacoma-Pierce County nonprofits in record time while gathering and communicating real-time needs to the community's providers." The foundation gave $100,000 to Pierce County Connected, part of about $1 million in COVID emergency response grants.)
Are there some organizations in Pierce County the foundation routinely tries to support?
The Emergency Food Network out of Lakewood is really one of the largest food providers in the state. We like what they do. They work with other food banks to get them food. … We do a lot of things with high school seniors. We have a scholarship in every high school (in Tacoma and Pierce County) every year. … It's kind of one of our favorites. We work a lot with MultiCare on some of their needs, supporting the new Mary Bridge (Children's) Hospital that's going to be constructed here shortly. The Y (YMCA) is one; that's a good healthy-living thing to do with them. The Tacoma Rescue Mission is one that we have a really good relationship with.
The scholarships for high school seniors — are they college scholarships?
Yes. … To be eligible for that, you have to have a decent grade-point average. You do not have to be the 4.0, and you need to play a sport in your school, so it's kind of reflective of my dad's philosophy — sports can mold you, and at the same time, having an opportunity to go to college is real important. We've been doing that probably since the late-'70s. … We do about 30 to 31 of those a year (giving a one-time $3,000 grant to help with college expenses).
Anything else about the foundation we should know?
I would like to give a shout-out to Tacoma, because we've got a number of family foundations that do really good work — not all of them are household names. … We're lucky to have partners in the nonprofit community, but also have partners with the other foundations in Tacoma. I really mean that. There's some great families and great people trying to do some work, and none of them want publicity; they just do it because it's the right thing to do.
Your dad got the idea for the 8-foot building stud when he was making railroad ties and saw all the waste left over and wondered how to use it?
That's what happened. The railroad ties were 8 feet, and basically they really cut the heart out of that piece of timber, and then that's where the waste (around the core) was, I think, driving him crazy, and so that's how the 8-foot came about. I always tell people if you drive through the north end of Tacoma and you look at all the houses, they're all different heights, the older homes that were built. It used to be up to the carpenter that was building the house (resulting in varying and often-inefficient ceiling heights, but with standard-length Cheney Studs, homes became less costly to build and heat, according to a foundation video). … And once he was able to standardize that and package those (studs), and sell them, it really got things moving, especially after the war, when they needed a lot of housing stock.
Railroad ties were 8 feet; hence, the 8-foot length for studs?
That's right. … There it was right in front of him, and somehow he figured that out and got going, and that's all we sold was studs … never sold any plywood or anything else, just 2-by-4s.
What do you think your dad would think of Tacoma today?
I think he'd be proud of Tacoma. Tacoma adopted him, and he adopted Tacoma. He liked to diversify in his investments. He was into some real estate that did OK and others that didn't do well, but I think he would be glad that things are headed — which I think they are as well — in the right direction here. … I think he'd be surprised at the housing prices today, obviously; I think we all are. He was just so sold on Tacoma, that that's where he wanted to leave his dollars and make it his home — and he did that.