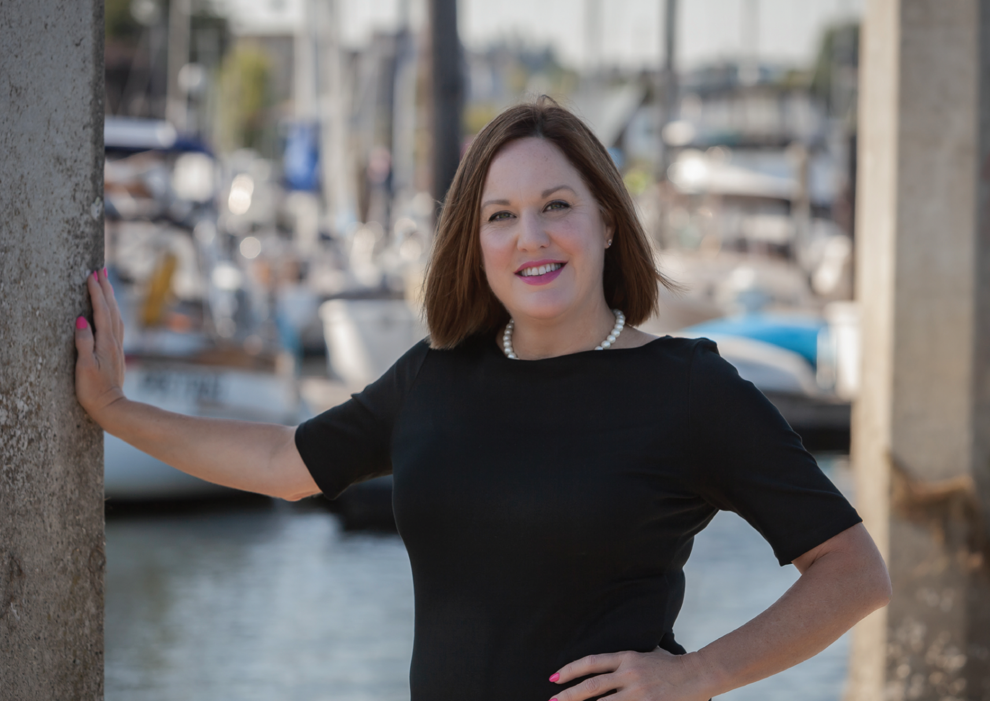 The new leader for Thurston County's destination marketing organization has enjoyed travel since childhood, when car trips around the country etched some of her fondest memories as a youth.
Today, Annette Pitts, CEO of Experience Olympia & Beyond, works to create travel memories for others whose adventures, in turn, help support the Thurston County communities that are producing memorable moments for visitors.
Pitts plans to leverage data and technology to influence more visitation. She also will tap work experience that most recently included leading the association that promotes Washington's 440-mile Cascade Loop, for which she helped win federal designation as a National Scenic Byway.
Pitts began her new professional adventure on June 7, moving west of the mountains after nearly a decade as executive director of the Wenatchee-based Cascade Loop Association/Foundation. The association bills the scenic loop as Washington's Ultimate Road Trip, which takes visitors through nine diverse regions: Seattle Northcountry, Stevens Pass Greenway, Leavenworth/Cascade Foothills, Wenatchee/Columbia River Valley, Lake Chelan Valley, Methow Valley, North Cascades, Skagit Valley, and Whidbey Island.
Pitts' previous roles included marketing manager of World Publishing in Wenatchee from 2008 to 2011, and executive director of the Wenatchee Downtown Association from 2004 to 2008. Pitts, 49, graduated with a degree in business administration/marketing from Central Washington University in Ellensburg, and has two grown children: a daughter, 20, who's studying business and finance at University of Washington Tacoma, and a son, 25, who just graduated with a master's in accounting from UWT and is working with the Washington State Auditor's Office.
A lover of gardening, animals (she has two dogs and a horse), hiking (including prepandemic summits of Mount Rainier, Mount Adams, and Mount Baker, and peaks in the Enchantments), Pitts said in late July that she's excited to apply her experience in domestic and international tourism to Experience Olympia & Beyond.
"I've always thought this area was just wildly beautiful and just a cool place to be," she said.
Pitts takes over an organization that shrank to just two people — Jeff Bowe, vice president of sales and development, and Kelly Campbell, vice president of finance and administration — amid the pandemic, which resulted in slashed budgets and staff last year as travel plummeted. Previous CEO Shauna Stewart left last fall for personal and health reasons, according to reports.
Bowe and Campbell did "an amazing job of wearing all of the hats that were placed upon them during that time," said Pitts, who's thrilled they remain. She recently hired a marketing director, Aly Laris, and was interviewing office administrator candidates in mid-September to help with additional programs she plans.
Pitts also intends to capitalize on data and technology to help guide the organization's marketing efforts and maximize its impact.
"Much of the primary focus of what we are going to be doing in this office once we get staffed up is really taking a very thorough, data-focused look at how we're making all of our tourism marketing decisions," she said.
That includes using technology that can provide deep information on travelers.
"There are products out there that are going to help us be able to do that, and we're gonna really do everything we can to be able to start harnessing that technology, using it, and then sharing the information with our community partners," Pitts added.
For example, there's technology to provide real-time data about people coming into the county, including where they're from, what they're doing, where they're going, what they like, what they don't, what they're buying, and where they're buying it, she said.
"There's a lot of very specific information out there that is available real-time that, if possible, we're going to really do our best to be able to start engaging with that type of product, and that will be a real game-changer, I think."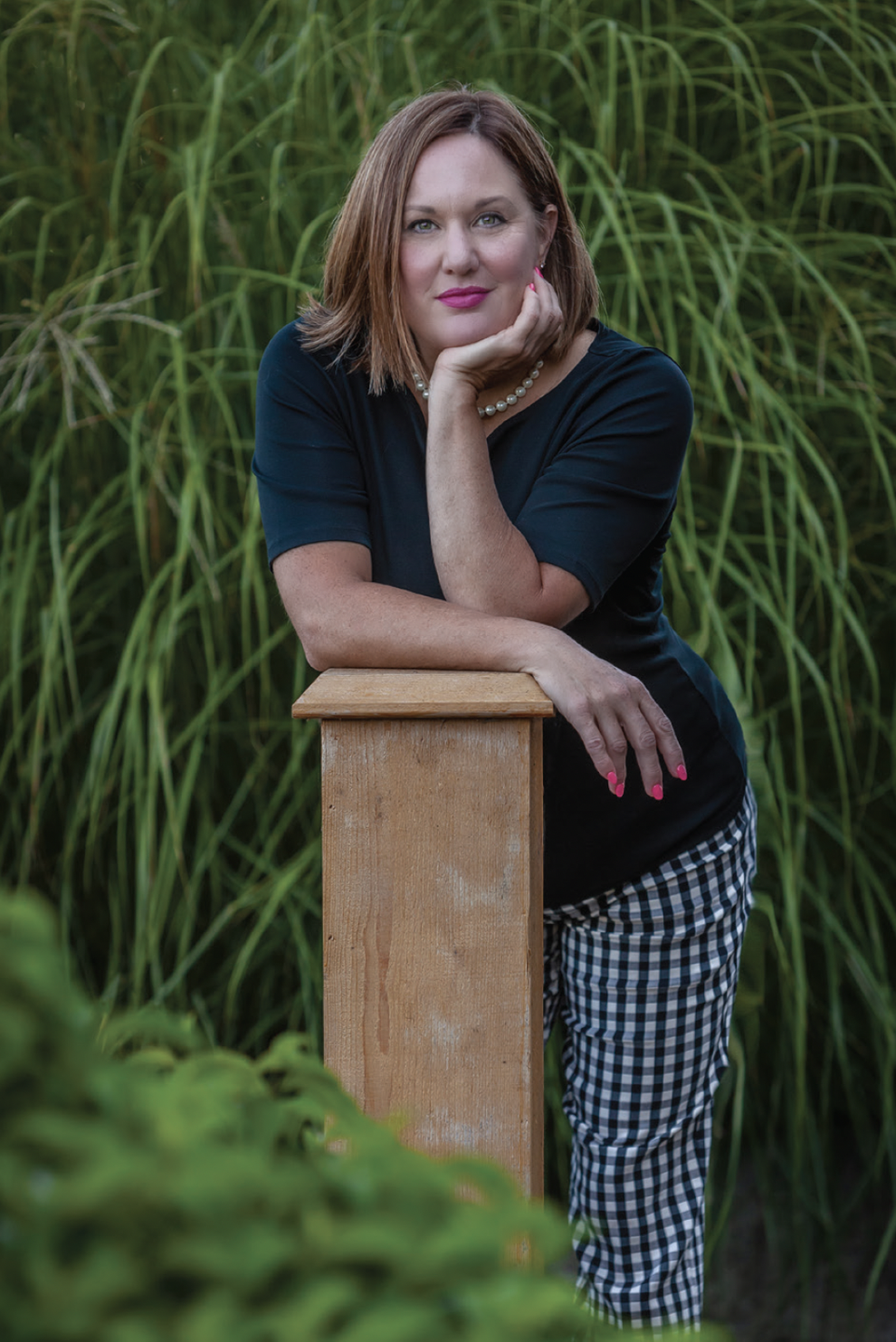 What prompted your move from Cascade Loop, where you enjoyed success?
I loved that job; I loved that byway … I loved all the people I worked with, my stakeholders were amazing, my board was amazing, but I absolutely love this area and, truth be told, I have since the '90s. … I had been looking for a way to be able to live on this side of the mountains, and when this came available, it just was like a no-brainer … I need to go and do this. And it really sealed the deal when I met the board during the hiring process. They were so friendly, down to earth, but also very smart and very much tied to the success of this area. I just saw that this is going to be a very good fit.
(The experience getting Cascade Loop National Scenic Byway designation) … sets us up nicely here for The Bountiful Byway, so there's a lot of takeaways from that position (at Cascade Loop) that I think we can employ to help promote our own little byway here and grow it into more of a national brand. I think we have a lot of opportunity there.
That's in Thurston County? Is that a road trip?
The Thurston Bountiful Byway is a road-trip destination here. … We need to discuss designation. ... It's very much early stage … but the folks that are involved in that … are super-passionate. They're very engaged, and they're very active. So I don't think it's going to be any issue … to really continue that effort and growing the brand equity around that name.
Your office is more than leisure tourism; you're also trying to attract meetings and conventions?
We definitely are in the business of seeking out a very diverse group of travelers. They can be leisure travelers, they can be groups and business, but I think sometimes people forget about the other types of travelers that we have, like sports-oriented travelers. Lacey is a bona fide destination in and of itself with its Regional Athletic Complex. We're really looking to cast as wide and strategic of a net as possible to make sure that we're looking at each of the communities that we're serving in a way that makes sense for them.
The focus is Olympia and Thurston County, not beyond the county?
Once you get people here, our work is not done. We have a lot of work to push people beyond Olympia and that beyond is not pushing them out of the county; it's pushing them to Tumwater, to Tenino, and Yelm, and Grand Mound, Rochester, and certainly Lacey. … We do also think regionally. We want to work with our partners throughout the state, and we're very actively engaged with Washington Tourism Alliance and the programs that they're putting together, certainly Port of Seattle, Visit Seattle. We really want to be good partners, and part of that is thinking regionally as well.
Because you can piggyback off people coming to Tacoma or Seattle who might be looking for adventure somewhere else?
When the U.S. border is open to fully vaccinated Canadian visitors, there will be a lot of folks that want to do a two-nation vacation, and our proximity is exactly where we want to be in order to serve that traveling audience. And with all the pent-up demand that we're going to be seeing, when those borders do open up, we're going to be primed and ready in a very good position.
That's the first time I've heard that: "two-nation vacation."
The farther people come, the longer they spend, the more they tend to spend, and we want to build relationships with those folks to come back year over year. They're an important demographic for us.
How is tourism in Thurston County? Is it back to normal, or close?
It's certainly not exactly where it should be, but we are very close to our numbers, at least on room occupancy, for 2019. Right now, year-over-year occupancy growth is slowing, likely due to perceptions around the COVID delta variant. (August occupancy was 76.6 percent versus 72.3 percent in August 2020, according to hospitality benchmarking and analytics firm STR.) It's such a wild time, such a different time, that even if we do have some similarity in our occupancy rates, we're looking at different people traveling; we're looking at people traveling differently. Our small businesses throughout the county have just done an amazing job of making the adjustments that they had to in order to accommodate these wildly horrible times. … The Thurston Strong group did amazing work, and … that combined effort is really why we're, I believe, kind of coming out in as positive of a position as we are.
How are travelers different and traveling differently?
We're still seeing a lot of folks that are traveling close to home. … People are definitely trying to go a little farther … but I think it's going to take time before folks are able to say, "You know; we're gonna travel across not just the country, but across the pond," so to speak; whereas, prepandemic, it probably wasn't such an issue in that regard, at least in terms of thinking about it based on public health and safety issues. So it's a very different time, and we're so optimistic and we're so eager to be "back to normal" or in "the new normal;" but unfortunately, we are still in a pandemic, and so it's just not going to be the same until we are literally on the other side of this thing, if and when we are.
It sounds like a focus of yours is to exploit data to the county's advantage.
Yeah. … For the time that we're living in, I just don't think that we can make decisions based on what we think and feel — that certainly can affect it — but we need to have really specific, concrete information so that we're being really good stewards of these funds. We can get very granular in how we choose to create messages and push our travelers and then track data about them, evaluate, and reset so we can be very methodical and very targeted. I go into this very happy, mad-scientist place in my mind. I think this community is just primed and ready for not just recovery from a pandemic, but just to really go gangbusters and thrive. So I'm really excited to be a part of it. … We're not going to abandon our traditional marketing practices that we've done in the past, because I think this office has done great work in that regard. We're just going to build on to that and this kind of new layer of accessing and leveraging data and technology, so hopefully it just becomes a richer, more comprehensive program, because we're in the time that we can do that, hopefully.
We've got a lot of really special attributes that a lot of areas do not have. And so our job is not just going to be to tell people that we have them, but to tell the right people what we have and link them to a whole host of other similar attractions so that we don't just have folks come down for a day. We want to have people come down for a week … and grow how far people are able to travel from when the pandemic permits us to do that.
Have you discovered a favorite local place yet?
I definitely am on a schedule around that (Olympia) Farmers Market. I'm usually a big gardener, and this will be the first year that, because I moved during gardening season, it's my first year without a garden. So I am all about the Farmers Market downtown, and I think I might as well be considered an investor at this point because I'm so excited about being able to not just buy produce, but also cheese and baked goods, and seafood. It's just mind-blowing, and I've been eating my way through all of the little restaurants. That Farmers Market and I are very good friends. They may not know it yet, but we are.
Anything else?
If you're not following us on social media, (you) should. There's my marketing plug for you. Please go and visit us on our Instagram or Facebook; thank you very much (laughs).