For generations, kids flexed their entrepreneurial muscles by mowing yards, selling lemonade, or digging their neighbors' cars out of the snow. An extra $100 at the end of a successful season was the well-earned prize for their hard work.
Kids today, however, have the global marketplace in their pockets, thanks to the internet. They can market their wares far and wide in minutes, often earning much more than a C-note.
We caught up with four young South Sound entrepreneurs and philanthropists who balance work, school, and teenagerhood in the digital age.
---
Hadley Nord, 15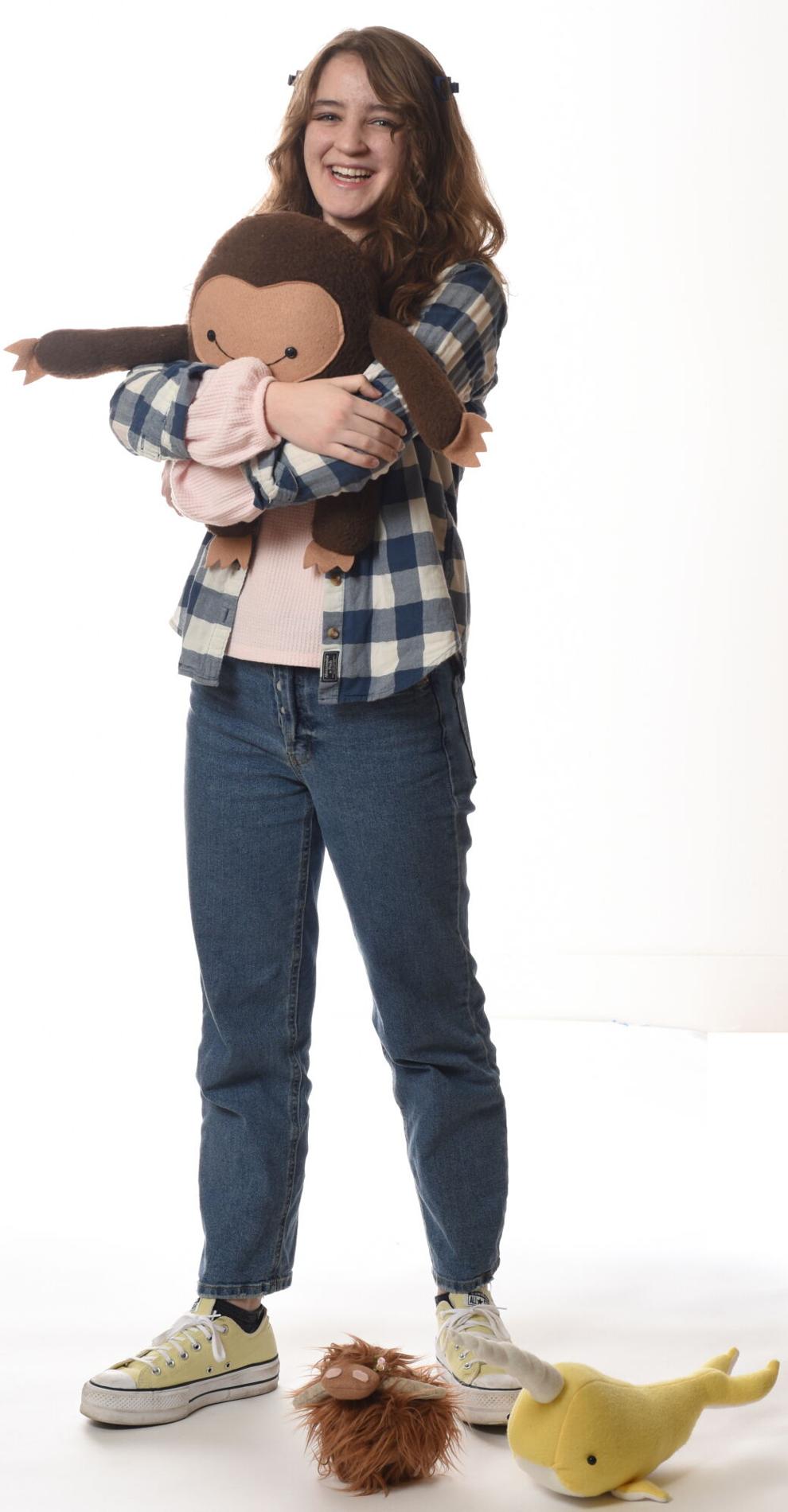 Founder of The Arctic Doodle
The Arctic Doodle — a Yelm brand founded by 15-year-old Hadley Nord specializing in stuffed animals and pet bandanas — arose from someone else's shoddy handiwork.
A bandana the Nord family was gifted for their beloved goldendoodle promptly fell apart after it was tied around the dog's neck. Rather than go out and search for a replacement, Hadley took it upon herself to craft its successor from a pattern she found online.
The task proved fun rather than tedious, and soon, Hadley was making even more bandanas to pass the time, offering any surplus she had to family.
Eventually, she expanded her palette to include homemade stuffed animals — and when she made her brand, The Arctic Doodle, official through places such as Etsy, Facebook, and local markets, it "kind of exploded."
Hadley, who is homeschooled, said it sometimes can be difficult trying to find both the time and the desire to work on her business.
"Sometimes you're just sewing and sewing," she said with a laugh. But there's an alleviative quality to the reactions from kid customers who can barely contain their giddiness over their new stuffed animal while their parents continue perusing whichever market The Arctic Doodle is parked at for the day.
When looking to the future, Hadley envisions potentially adding paintings to The Arctic Doodle's repertoire and maybe even opening a storefront. She's also drawn to writing or veterinary work when thinking long-term.
If she were to give advice to another teen considering starting their own business, Hadley emphasized the importance of tenacity.
"It may be hard at first, and it may look like you aren't going to be able to get it all done in time, especially with school," Hadley said. "But if they just keep going, and they just keep loving what they're doing, it will work out." — BP
---
Maya Crane, 12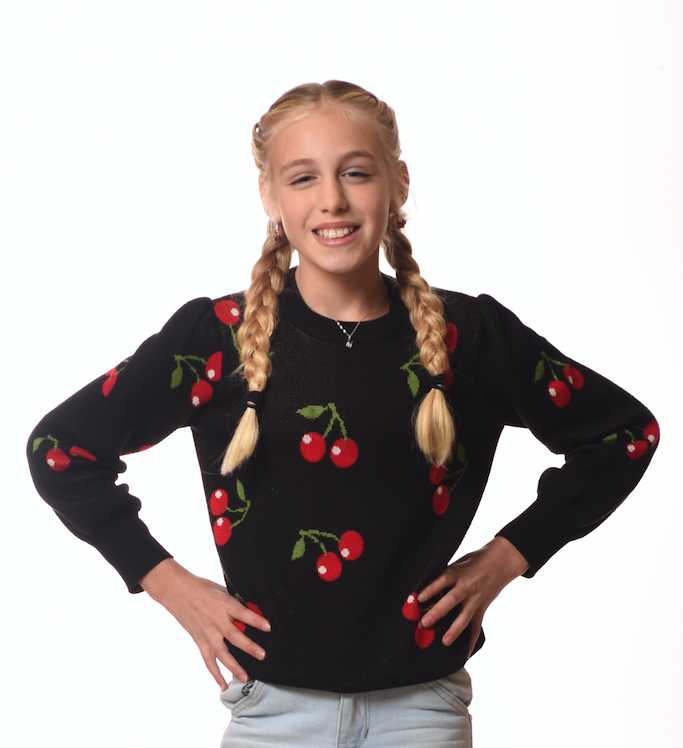 Founder of Crane Crafts
Maya Crane was in the second grade when she needed to figure out a Valentine's Day project idea for her class. Her mom suggested folding origami cranes — a clever reference to their last name.
Years after, Maya's older sister — a high school sophomore — asked her to make mini-crane earrings to wear to an event. After her initial attempts didn't work out, Maya abandoned the task. It wasn't until the following year that she tried to make them again. This time, her efforts were fruitful.
"My sister said her friends really enjoyed them. A lot of their moms wanted to order," Maya said. "I was like, 'Wow, this is great; I have a business.'"
With this influx of interest, Crane Crafts was born. Maya got some initial support for her new entrepreneurial endeavors by joining the Mini Maker program led by Local Makers Gig Harbor, a group that supports and educates local artisans. With help from the program, Crane Crafts earrings were sold at local shops such as Harbor General Store and Paper Luxe's Gig Harbor and Fircrest locations.
"I like to grow my business through Instagram, too, so that it's not just in shops," Maya said. "Instagram (is where) a lot of the general public can see not just the small amount that pops into the stores that I sell."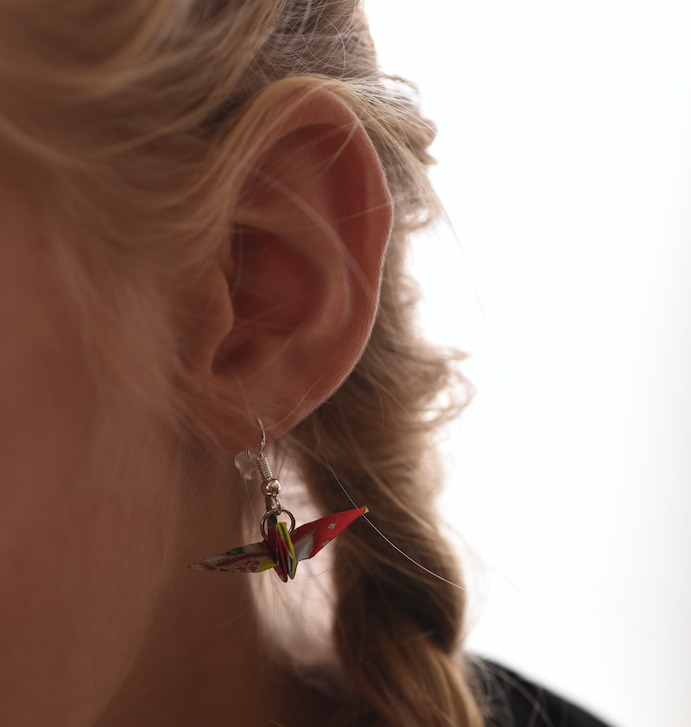 She recalls a memory of one of her largest orders, a testament to how successful her business had become.
"I had to fold a hundred pairs," Maya said. "It was a lot of work, and I had to get it done in a short amount of time. I would bring them to school, and I would just be folding them all day long."
With the help of her mom, Maya is steadily growing her business by selling at local craft fairs. She is excited about the future and looks forward to running Crane Crafts long-term.
"I like sharing my artwork with other people," Maya said. "I never thought that I could start a business, so it's really exciting." — KQ
---
Jaiden Stipp, 16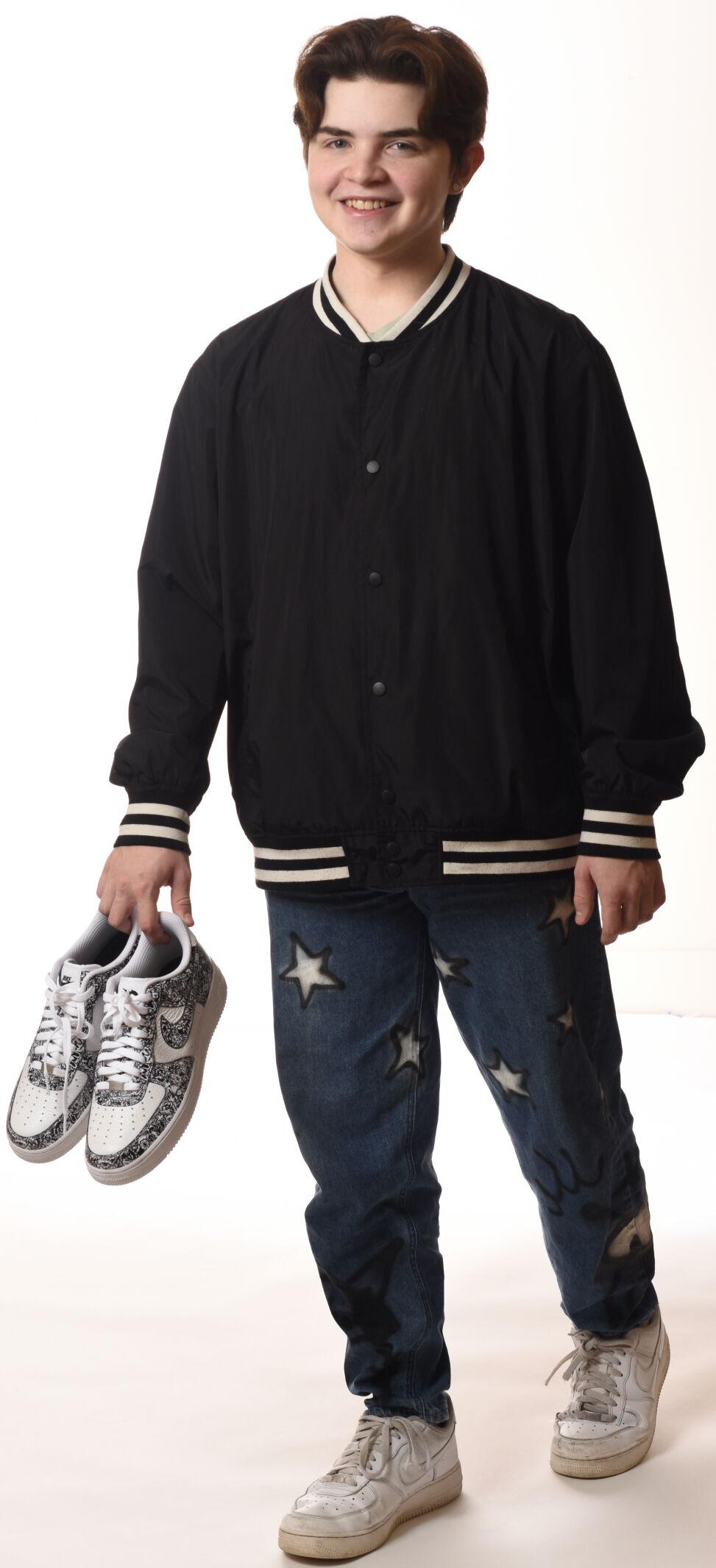 Founder of Jasti Designs
During lockdown, many people suddenly had more time than ever to chase their dreams.
For Jaiden Stipp, that meant turning a passion for visual art and design into a successful business.
The 16-year-old now owns Jasti Designs, where he also is a visual artist and designer specializing in fine art, stylistic projects, and commissioned work.
Before the pandemic, Jaiden's parents bought him the Adobe Suite software as a Christmas gift. He first used the software to make logos and practice designing.
"It was just another one of my attempts to be like, 'I can do something cool in my free time during quarantine.' Coding, photography, and (visual art) were my three ways of spending my free time," the Puyallup resident said.
Eventually, Jaiden began creating nonfungible token (NFT) artwork. The then-15-year-old was soon accepted into a larger NFT platform where he could sell his work. When Jaiden uploaded his first NTF on the platform, he couldn't believe the response.
"It just started getting bids," he said. "It was a lot of being in the right place at the right time. … It was exciting."
Jaiden's final selling price for his cartoon graphic was 20 ethers — an amount in cryptocurrency worth about $30,000 at the time of sale. Since that first transaction, Jaiden has become a well-known NFT artist and has sold hundreds of digital art pieces that collectively are worth close to $1 million.
Two years after his breakthrough, Jaiden's digital art has evolved to include more "traditional" paintings. These days, the artist mostly paints and freedraws complex designs and characters that can take months to complete. He said he finds inspiration from reading and media.
In the past year, Jaiden's work has led to collaborations such as designing a Nike Air Force 1 shoe with RTFKT Space Drip and Nike. He also has been commissioned to paint murals, canvases, and even a car — traveling all over the country to do so.
"It's been really fun to be able to do what I love and be able to share it with other people," Jaiden said.
In the future, Jaiden hopes to become a full-time artist with his own exhibitions. If that doesn't pan out, he plans to pursue computer science and programming. — SQ
---
Landon Dingman, 16 
Clean Streets PNW 
Landon Dingman has been helping keep Tacoma sidewalks and homes looking squeaky clean for the last three years. The 16-year-old Stadium High School sophomore owns Clean Streets PNW, a window-cleaning and pressure-washing business.
The pressure-washing side of the business was started eight years ago by his then-14-year-old sister, Abbie, and continued by his middle sister, Natalie, when she turned 14. When Landon turned 13, he was the next Dingman in line. When he took the reins of the pressure-washing business, he added window-cleaning services.
"My dad (Doug) made all of us kids an offer toward making money for our car. He proposed that every dollar we made, he would match toward purchasing our first vehicle," Landon said. "Once I decided that I wanted to pursue the business idea, I purchased a $12 squeegee off Amazon."
When Landon was 14, his father invested in the teen's first pieces of equipment. That's when Landon realized that he had the drive and passion to head a business.
Clean Streets PNW offers pressure washing and comprehensive window cleaning, which also includes screens, hard debris removal, and solar panels. The young entrepreneur markets his business on Nextdoor, social media, and by word of mouth.
"It almost feels like a hobby. I have fun going to the bids and jobs because of all the new people I get to meet," Landon said. "I have been pleasantly surprised at the support I receive from my community."
As for the future of Clean Streets PNW, Landon is looking forward to continuing the business while attending high school and college. He also hopes to employ a few trusted friends to work alongside him. Dingman plans to study entrepreneurship at the University of Utah.
"Starting a business has given me vision and understanding that I am capable of whatever I put my mind to in future business ventures," he said. — SQ