The South Sound is filled with top-notch young professionals. That fact was again driven home to us earlier this year, as your nominations for our annual 40 Under 40 awards began to pour in. And we mean pour. We received more nominations this year than we have in the history of our awards. With judging assistance from a handful of former honorees, as well as much debate and discussion, we are excited to present to you some of the best, brightest, and most ambitious South Sounders under the age of 40.
Words by Antoinette Alexander, Joanna Kresge, Maria Leuzinger, Madison Miller, and Blake Peterson
---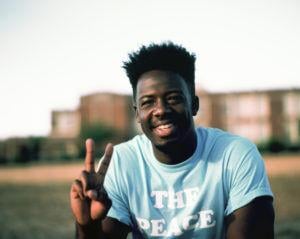 Kwabi Amoah-Forson, 30

Residence: Tacoma
Hometown: Tacoma
First job: Albertsons
Hobbies: Playing guitar, exercising, watching movies, and reading
Currently reading: Where Do We Go from Here: Chaos or Community? by Martin Luther King, Jr.
Before age 50 I want to … "Own an airplane and fly for peace."
Though Kwabi Amoah-Forson said his greatest takeaway from 2020 was, "There is always something you can do to help another person," we'd argue that The Peace Bus founder has been living that ethos for far longer. In recent years, we've witnessed such selfless and inspiring acts as a blanket and socks drive for the unhoused, cereal deliveries for Tacoma students amid school closures, a West Coast road trip for peace, and the delivering of Christmas gifts in his iconic 1988 powder-blue Mitsubishi Van. Armed with a master's in business from City University in Seattle, Amoah-Forson also has successfully launched The Peace Bus TV show and a comic titled Kwabi & Simon, both centered around promoting peace, investing in humanity, and tackling tough issues. — JK
---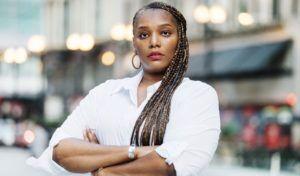 Desiree Wilkins Finch, 39
Rise LWP, Principal Consultant
Residence: Tacoma
Hometown: Chicago
First job: Admin work for family business
Hobbies: Listening to live music and comedy, traveling, attending the symphony, and playing the flute
Currently reading: Eleven Rings: The Soul of Success by Hugh Delehanty and Phil Jackson
Before age 50 I want to … "Build wealth for myself and build wealth from my community."
Originally from the south side of Chicago, Desiree Wilkins Finch is a firm believer in the collectivism of faith and community. This set of beliefs led her to pursue a master's degree from Seattle University in leadership with an emphasis in marriage and family therapy. "I am dedicated to helping communities transform as they access their own strength, converting it into power, and taking action," she said. Wilkins Finch's coaching at Rise LWP is centered on the idea that leaders drive values, values drive behaviors, and those behaviors drive a community. "Only then," she said, "are communities strengthened to take action, which is power." When not working or serving on the board of several organizations — including Symphony Tacoma and Citizens for a Healthy Bay — Wilkins Finch enjoys traveling with her son and playing the flute. — MM
---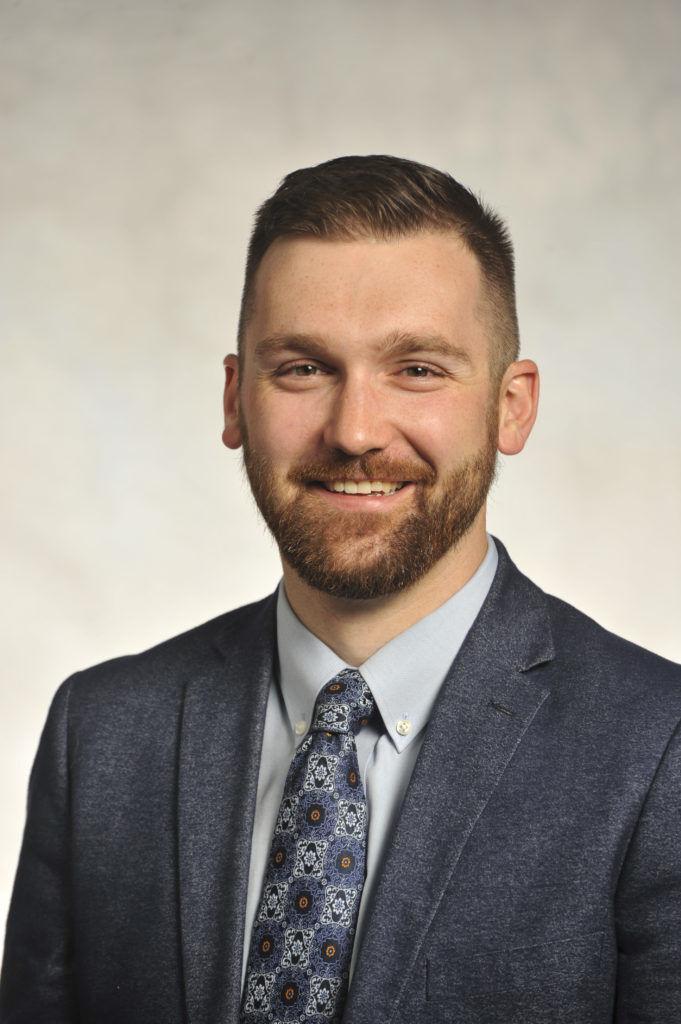 Austin Patjens, 34

Heritage Bank, Vice President, SBA Business Development Officer
Residence: University Place
Hometown: Tacoma
First job: University Place Parks and Recreation youth official
Hobbies: Learning guitar, basketball, golf, and traveling
Currently reading: For Whom the Bell Tolls by Ernest Hemingway
Before age 50 I want to … "Own something in a warm or tropical climate and have all my children out of my house."
Once studying to be a music teacher at Pierce College, Austin Patjens said he never imagined he'd become a banker. But in 2005, he got his first job in banking as a teller. "It's really grown on me," he said. But, Patjens said, that initial love of coaching and teaching hasn't diminished and has since morphed into his role of working with small businesses on Small Business Administration (SBA) lending. "I deal with first-time borrowers or truly small businesses that need some additional hand-holding and help during the process," he said of his daily duties. "I've always liked having personal connections and access to every level of an organization, whether it be the smaller classroom sizes in college with access to professors or an executive leadership that I feel knows who I am personally." — MM
---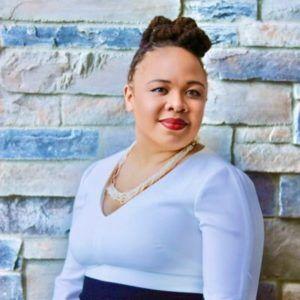 Christina Blocker, 34

Residence: Tacoma
Hometown: Vancouver, British Columbia
First job: Program coordinator at Vancouver Coastal Health
Hobbies: Traveling, making art, and reading
Currently reading: Outliers by Malcolm Gladwell
Before age 50 I want to … "Travel the world with my husband and sons in order to create new experiences that we can treasure for the rest of our lives."
Christina Blocker wears many hats. She specializes in public relations; diversity, equity, and inclusion (DEI) strategy; talent development; and change management for high-growth organizations. With her marketing and communications background and her education in organizational behavior and data analytics, Blocker helps build a cultural infrastructure that supports, amplifies, and sustains impact. In her free time, the Oakwood University graduate serves as a trustee at Bates Technical College and is the president of the African American Community College Trustees Association. When she needs a confidence boost, Blocker said she turns on Ciara's "Level Up" and thinks about a quote from Madam C. J. Walker — a Black woman who became the first female American self-made millionaire: "Don't sit down and wait for the opportunities to come; get up and make them." — MM
---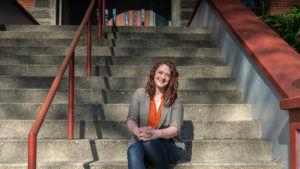 Kaarin Praxel Austin, 36

Residence: Tacoma
Hometown: Spokane
First job: Admission counselor at Pacific Lutheran University
Hobbies: Reading, baking, downhill skiing, playing with her kids, and finding good craft beers or natural wines to drink
Currently reading: The Water Dancer by Ta-Nehisi Coates
Before age 50 I want to … "Pay off my student loans."
With a Juris Doctor in law from Gonzaga University, Kaarin Praxel Austin has worked for private firms, the Spokane County Public Defender's office, and the Gonzaga University free clinic. Most recently, her skills brought her back to her undergraduate alma mater, Pacific Lutheran University, as the director of gift planning. In this role, Austin facilitates relationships between alumni, students, faculty, staff, community leaders, and investors to encourage investment in PLU. Of her current role, Austin said she loves constantly discovering all the ways her legal skills show up in the work she does. During the COVID-19 pandemic, Austin has relished spending extra time with her husband and two young children or cuddling with the family's Labradane while rewatching her favorite early-aughts teen dramas, like Dawson's Creek. — JK
---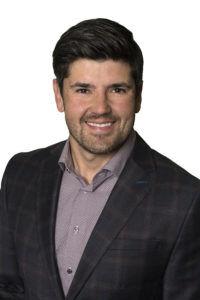 Michael Petramalo, 38

Residence: Tacoma
Hometown: Tacoma
First job: Landscape maintenance
Hobbies: Golf, snowboarding, attending car shows, racing cars, motorcycle riding, and anything outdoors with his children
Currently reading: Any car magazine he can get his hands on
Before age 50 I want to … "Leave an impact on those around me."
As president of Targa Real Estate Services, Michael Petramalo is a dedicated business owner who strives to perfect his craft in the real estate industry every day. "I have a true entrepreneurial spirit and thoroughly enjoy creating opportunities for those around me," the Pacific Lutheran University graduate said. In addition to real estate, Petramalo has a plethora of interests and enjoys soaking up everything the Pacific Northwest has to offer. "I cannot sit still and love to travel for different events of interest," he said. One such passion is cars, which he explained stems from the many hours spent at the racetrack with his dad, a desire he now enjoys sharing with his children. Additionally, Petramalo dedicates his energy to the Fircrest Golf Club's junior golf program. — ML
---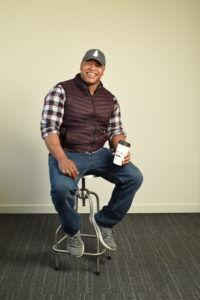 Quincy Henry, 37
Residence: Tacoma
Hometown: Federal Way
First job: General manager and assistant pit boss at Milt's BBQ
Hobbies: Camping and hiking with his family and making music
Currently reading: Academic journals on human performance
Before age 50 I want to … "Be in great health and of sound mind and spirit, have sent thousands of kids to have outdoor experiences, and see Campfire reach its potential."
Quincy Henry sees himself and his wife, Whitni, as disruptors. After watching them launch Campfire Coffee Co. last year, we understand why. It's because, unlike other shops, Campfire Coffee Co. roasts its beans the old-fashioned way: over, you guessed it, a campfire. Today, Henry has both online and physical stores, and the company's brews are in retail locations around the country. In addition to disrupting the coffee industry, Henry said he and Whitni strive to increase diversity in the outdoors community. "(The community) can feel good knowing that shopping with Campfire isn't about lining shareholders' pockets; they know that we're going to find a way to make the money come right back to our region by the way of jobs, supporting causes that improve outdoor diversity, and keeping our environment beautiful," the Full Sail University graduate said. — ML
---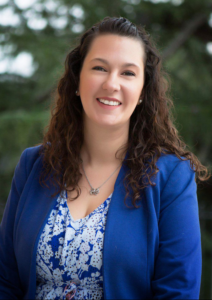 Lisa Murtha, 32

Residence: Tacoma
Hometown: Belfair
First job: Cook and server at Crazy Eric's
Hobbies: Crafting, reading, spending time with family, and traveling
Currently reading: If You Tell: A True Story of Murder, Family Secrets, and the Unbreakable Bond of Sisterhood by Gregg Olsen
Before age 50 I want to … "Purchase a home with my family and join a volunteer program for autism awareness."
Corey Orvold is a licensed Realtor and avid volunteer who keeps an eye out for those who often go overlooked. Through the Tacoma Urban League, she makes sure her neighbors are not taken advantage of and works to protect locals against displacement with rising housing costs. As a result of her dedication to the community, she has been awarded Coldwell Banker's coveted President's Volunteer Service Award three times and is in her second year on the board for Rebuilding Together South Sound. When she's not working or volunteering, the Puyallup resident lets loose by riding her motorcycle around town or fishing with her husband, Ben.
Lisa Murtha is a client relations specialist at Bottimore & Associates who goes above and beyond her job description and gives her all every day to her family; clients; co-workers; and her two cats, Oscar and Chevy. "I am an active mother of two lively boys. When I am not being a mom to Spencer, who has autism spectrum disorder, and Lucas, I work full time at a family law firm, where I help with customer service, sales, marketing, and in-house technology," she said. Murtha also is on the board of the Alliance of Women-Owned Businesses, and is the vice president of the Network of Tacoma. "I am an energetic person who loves to help people, whether it is on a board helping businesses grow or guiding people through one of the toughest times of their life," she said. — ML
---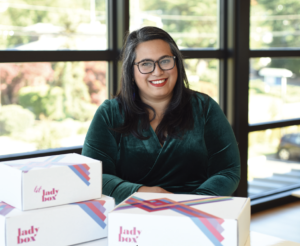 Aljolynn Sperber, 37

Lady Box, CEO and Founder
Residence: Poulsbo
Hometown: Poulsbo
First job: Receptionist at a physical therapy clinic
Hobbies: Trail trekking, traveling, reading biographies and nonfiction books about women's health, kayaking, and listening to music
Currently reading: How to Be You: Stop Trying to Be Someone Else and Start Living Your Life by Jeffrey Marsh
Before age 50 I want … "Lady Box to become a household name for women's health and self-care."
Relationships — both personal and professional — mean everything to Aljolynn Sperber. This love for connection is seen through her work as the CEO and founder of Lady Box, an organic women's health subscription box. "As the co-founder and CEO of Lady Box, I have collaborated with over 100 small-business owners across the U.S. that offer premium self-care items; period product essentials; packaging; printing; diversity, equity, and inclusion (DEI) consulting; and more," Sperber said. Her goal is to help individuals who menstruate feel loved, empowered, and included in each cycle of their lives from their first period through menopause. Outside work, the single mom dedicates her time to traveling with her preteen son and volunteering on the Kitsap Economic Development Alliance's DEI task force. — MM
---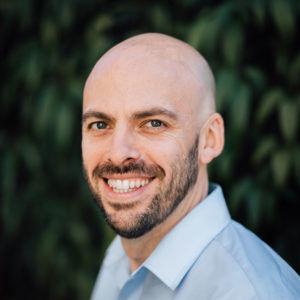 Mike Bowen, 38

Olympia Federal Savings, Senior Vice President, Chief Information Officer
Residence: Olympia
Hometown: Puyallup
First job: Computer technician
Hobbies: Spending time with family; cycling; hiking; camping; golfing; photography; sim racing; and attending Husky, Seahawks, and Mariners games
Currently reading: My View from the Back of the Bus: An Inspirational Memoir by Merritt D. Long
Before age 50 I want to … "Hike the entire Wonderland Trail around Mount Rainier."
Mike Bowen joined the OlyFed team with the mission of building an internal information technology and digital banking team. Bowen always has had a passion for technology and played a critical role in getting OlyFed operational as a digital bank and helped add a new website for a seamless end-to-end user experience. "It was a big change for me moving from the building materials world into the banking industry. However, it only took about a day on the job before I knew it was the right decision," Bowen said of his transition into banking. A lifelong Pacific Northwest resident who loves going on adventures with his family, Bowen said he prefers to work outdoors when he's not in the office. He likely will be found at a picnic table near Capitol Lake. — ML
---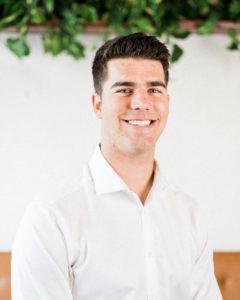 Kevin Brown, 28
Residence: Tacoma
Hometown: Kent
First job: Picking up trash along the highway for Ecology Youth Corps
Hobbies: Cooking and traveling
Currently reading: Hustle Harder, Hustle Smarter by Curtis "50 Cent" Jackson
Before age 50 I want to … "Be nearing retirement from the fire department after a 30-year career while living on the passive income from several established investment properties."
In a typical week, Kevin Brown will don several hats. The first, quite literally, is the helmet he wears when battling fires for the Tacoma Fire Department. The other hats are metaphorical but no less central to Brown's life: those of real estate agent, property manager, and Airbnb host. The impetus for Brown and his wife, Amanda, to invest in real estate began when they bought their first house — and soon thereafter their first investment property — five years ago. "Since then, I have helped over 40 families purchase or sell their homes and have continued to add to my personal portfolio," Brown said. When he's not working or volunteering his time to several causes, Brown enjoys and recently began training for an IRONMAN event. — JK
---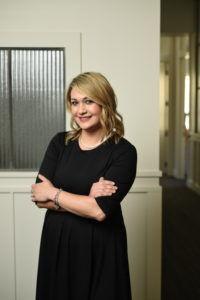 Rebecca Williamson, 38

Commencement Bank, Vice President, Human Resources Manager
Residence: Tacoma
Hometown: Tacoma
First job: Taco Time
Hobbies: Camping and supporting her children in their interests
Currently reading: Padre Pio: The True Story by C. Bernard Ruffin
Before age 50 I want to … "Own property in Chelan."
Rebecca Williamson began her banking career at Columbia Bank in 2002 and spent time with Pierce Commercial Bank before joining Commencement in 2010. Today, she manages Commencement's human resources department and marketing team and is a member of the senior management team. "My path in banking is somewhat unique; however, I always tell my story of advancement to banking hopefuls so they can feel my passion for growth through experience and learning opportunities," she said. Williamson also is enrolled at Pacific Coast Banking School and actively participates in walks and fundraising events for suicide prevention, leukemia, and several other local causes. Williamson's nights and weekends are devoted to supporting her two children in their diverse interests and bingeing The Crown on Netflix — sometimes with a scoop of pistachio ice cream. — ML
---
Brittany Wimbish, 35
Residence: Puyallup
Hometown: Federal Way
First job: Youth soccer referee
Hobby: Podcast co-host for HerStruction
Currently reading: 13 Things Mentally Strong Women Don't Do by Amy Morin
Before age 50 I want to … "Be able to live bicoastal to spend time with all of our family on each coast of the U.S."
Brittany Wimbish is passionate about empowering women. She grew up playing competitive soccer and continued to play for the University of Alabama-Huntsville. Then, after graduating and later meeting and marrying her husband, she moved to Puyallup, where she now works for Fields Roof Service. She started as a receptionist and has built her skill set in different areas of the business. Through her work, she said she has become intensely passionate about empowering women in the construction industry. "I have three daughters who I want to show that they truly can make their way in any industry," she said. "Through National Women in Roofing and Rebuilding Together South Sound's SheBuilds Project, I have met amazing women who feel the same." Wimbish now co-hosts a podcast called HerStruction about women in the construction industry. — MM
---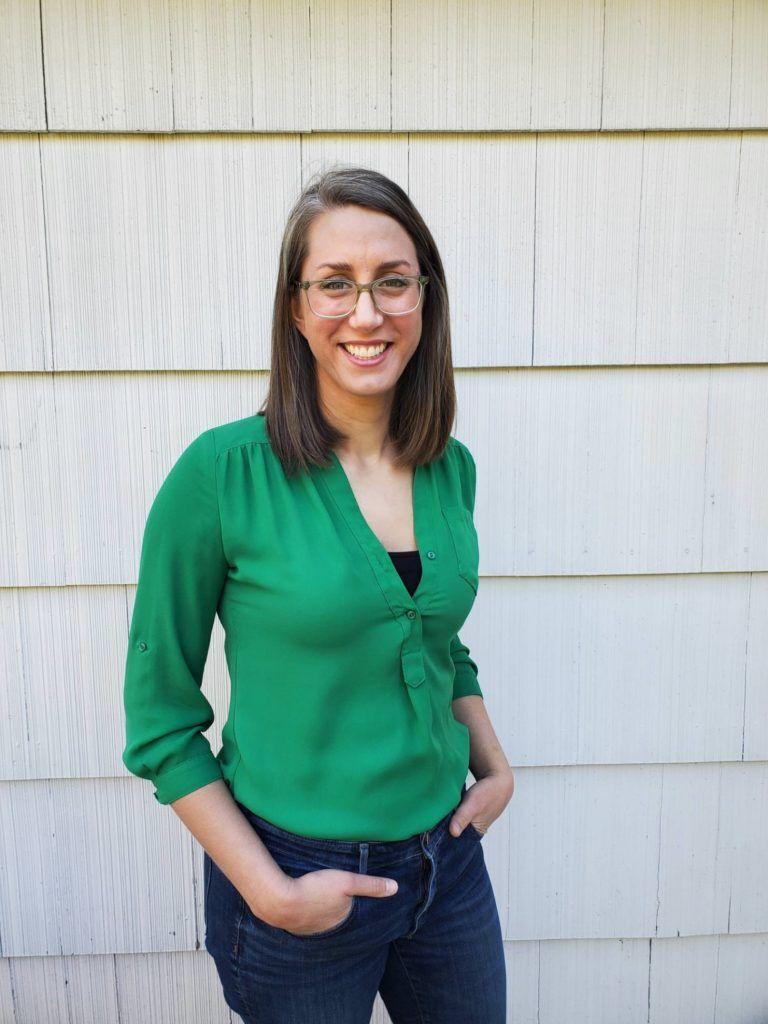 Leah Dobey, 33

Residence: Olympia
Hometown: Shelton
First job: Document scanner
Hobbies: Running, hiking, mountain biking, reading, and laughing with her 2-year-old
Currently reading: One Life by Megan Rapinoe
Before age 50 I want to … "Run a full marathon, hike slot canyons in Utah, and backpack Mauna Loa."
In her role as statewide recreation manager for the Washington Department of Natural Resources, Leah Dobey said she found the perfect marriage between her adoration of the outdoors and her affable team-building personality. However, the mother of one said the most rewarding part of her job is knowing that the work performed by her and her team improves outdoor experiences for people across the state. Dobey already has an abundance of confidence, but she said she derives even more self-assurance from the trust of her team — and a good pair of shoes that fit the occasion. In 2020, Dobey said she learned the importance of moderation. "Whether it's alone time, time with family, work, or time off, each is only great if it's in balance with the others," she said. — JK
---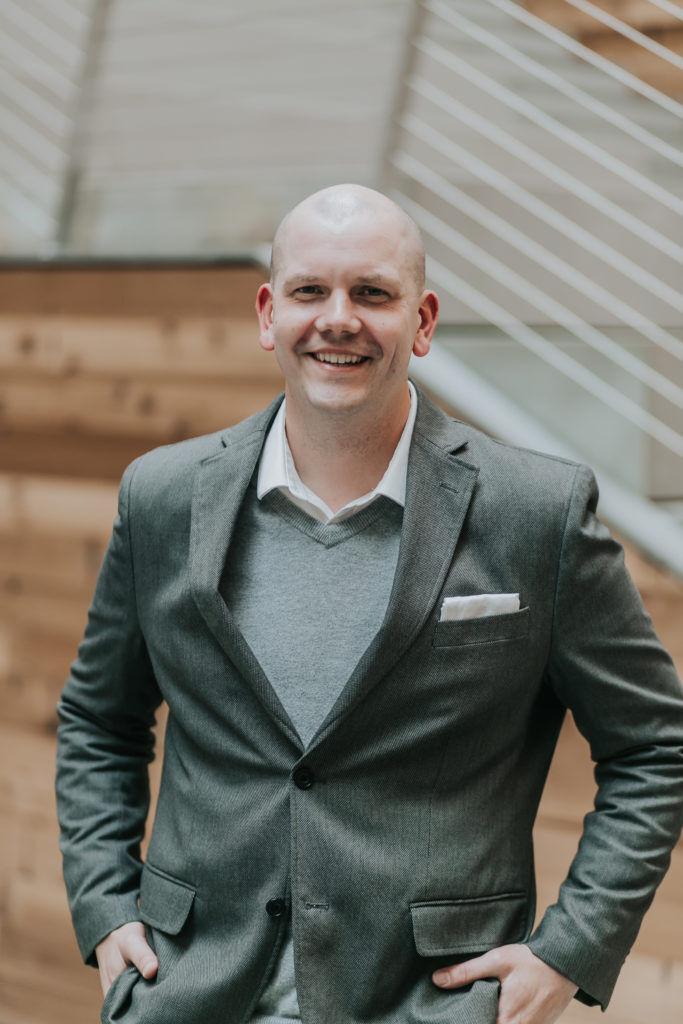 James Hill, 39

Residence: Chehalis
Hometown: Chehalis
First job: At his grandparents' shop, D&J Meats
Hobbies: Skiing, duck hunting, golfing, and camping
Currently reading: Les Schwab Pride in Performance: Keep it Going by Les Schwab
Before age 50 I want to … "Design a net-zero building."
The best part of James Hill's job? "As an architect, I'm able to help people develop a vision and then see it come to reality as it is constructed," the Washington State University graduate said, noting that he also enjoys working with creative people who make coming to work a joy. To share this love of architecture with the next generation, Hill often mentors high school and college students, "instilling in them the philosophy of great design," business partner Tony Lindgren wrote in his nomination of Hill. When he isn't working, volunteering, or hanging out with his wife and his two kids, the Chehalis-born architect can be found grabbing coffee at Batdorf & Bronson or participating in corn hole tournaments, from which he boasts multiple trophies. — JK
---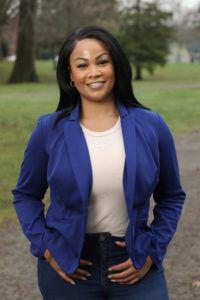 Kiara Daniels, 32
Spaceworks Tacoma, Business and Community Development Coordinator
Residence: Tacoma
Hometown: Tacoma
First job: Cheney Stadium concessions worker
Hobbies: Learning new recipes on YouTube, taking care of her plants, and exploring new restaurants with friends and family
Currently reading: A Promised Land by Barack Obama
Before age 50 I want to … "Inspire as many people as I can to do something that they think is impossible."
Kiara Daniels credits her time at The Evergreen State College with teaching her the importance of giving back and contributing to a strong community. In her current role as business and community development coordinator with the Tacoma- Pierce Chamber of Commerce's Spaceworks program, Daniels leads the Black Business Accelerator, which aims to secure resources and space for Black-owned businesses based in the Hilltop business district. On top of that work, Daniels is a key member of the Fab-5 nonprofit. She co-leads its #DesigntheHill initiative, which seeks to support Hilltop residents with a place to come home to after displacement, while providing cultural and economic preservation and empowering the community to design itself. Outside of her work, Daniels likes trying new restaurants with loved ones, rewatching episodes of Schitt's Creek, and more. — BP
---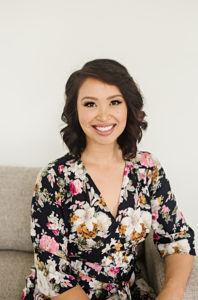 Maricris Eleno Orama, 38

Residence: Lakewood
Hometown: Lakewood
First job: Teaching piano
Hobbies: Being outdoors, taking long walks, playing piano, baking, hosting large family dinners, and having dance parties with her daughters
Currently reading: The Girl in the Painting by Steve Robinson
Before age 50 I want to … "Write a novel."
Maricris Eleno Orama has lifelong passions for teaching, community service, mentorship, and family. An engineer, academic, and philanthropist, Orama received her doctorate in education and organizational leadership from Nova Southeastern University and later founded Supportive Community of Professional Engineers (SCOPE) to provide resources and networking opportunities to the future engineers of the South Sound. She also is a member of the Society of Women Engineers, the American Filipino Engineers of Washington, and the American Water Works Association. "Advice I could offer my peers is to be persistent and have more patience, embrace being humbled, and know that sometimes life will change your definition of success," the mother of two said. "Also, be vocal about your goals, value your mentors, and use your experience and social network to be a great mentor." — ML
---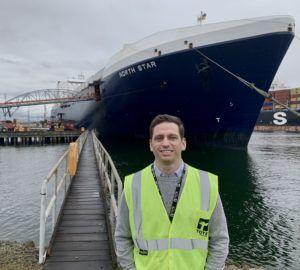 Chris Rye, 33

TOTE Alaska, Vice President of Operations
Residence: Gig Harbor
Hometown: Bel Air, Maryland
First job: Cashier at a local store
Hobbies: Spending time with family, traveling, golf, and woodworking
Currently reading: The Ride of a Lifetime: Lessons Learned from 15 Years as CEO of the Walt Disney Company by Robert Iger
Before age 50 I want to … "Write a book. I am still not sure what I want to write about, but it is something that I have always wanted to do."
As vice president of operations for TOTE Alaska, Chris Rye is responsible for the terminal, maintenance, equipment, and inland transportation departments. He provides leadership to the operations teams with a focus on TOTE's company goals of safety, customer experience, operational excellence, and colleague experience. "Chris is a down-to-earth strategic leader with experience running a wide range of multimillion-dollar maritime projects," wrote co-worker Lisa Simmons in her nomination of Rye. Among those projects, Simmons noted Rye's involvement with TOTE's work to convert its Orca Class vessels to run on liquefied natural gas and partnering with Puget Sound Energy to build "the most environmentally friendly ships in the world." If he's not at the port, Rye likely can be found at Cutters Point Coffee in Gig Harbor or grabbing a scoop of salted caramel from Ice Cream Social. — MM
---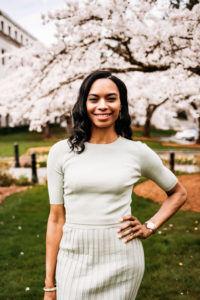 T'wina Nobles, 39

Washington State Legislature, State Senator for the 28th Legislative District | Tacoma Urban League, President and CEO
Residence: Fircrest
Hometown: Phenix City, Alabama
First job: Car detailer
Hobbies: Developing and leading camps and experiences for girls, co-organizing bike rides and hiking trips, blogging at ladies1storg.com, and reading
Currently reading: Woman Evolve: Break Up with Your Fears and Revolutionize Your Life by Sarah Jakes Roberts, Professional Troublemaker: The Fear-Fighter Manual by Luvvie Ajayi Jones, and A Promised Land by Barack Obama
Before age 50 I want to … "(Travel to the) United Kingdom, Hawaii, and South America."
"Revolutionist, phenomenal, moral force, go-getter, change-maker, outstanding superstar, exemplary, tireless advocate, the go-to person for the Black community in Tacoma." These are just some of the superlatives written by 60 of Sen. T'wina Nobles' friends, family members, co-workers, mentors, and admirers in nominating her for this award. Many nominators, from Nobles' own son to Lt. Gov. Denny Heck, recounted Nobles' childhood — which included a period experiencing homelessness and foster care — through her successful career as an educator, up to her present positions as state senator of the 28th Legislative District and outgoing president and CEO of the Tacoma Urban League. "T'wina Nobles represents the epitome of what it means to turn your trials into triumph," wrote Tacoma Mayor Victoria Woodards in her nomination. Outside of her day jobs and family activities, the Fircrest resident also hosts environmental justice camps for young girls, serves on several boards — including the Black Education Strategy Roundtable and Building Changes — is a director of the University Place School Board, and is active in her church community. — JK
---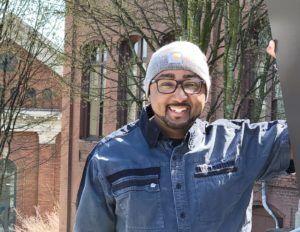 Bryan Neal, 33
Residence: Tacoma
Hometown: Tacoma
First job: Finish Line
Hobbies: Motorcycle riding, playing in the dirt on ATVs, and community service
Currently reading: Seasons of Play: Natural Environments of Wonder by Rusty Keeler
Before age 50 I want to … "Help as many people as I possibly can and instill that in as many youths as possible to do the same."
Family is at the center of everything for Bryan Neal. He started working at Multicultural Child and Family Hope Center in 2006 and soon began to gain more responsibilities. Aside from running the center's daily operations, Neal currently teaches weekly parenting classes for fathers. The classes are aimed at those with Child Protective Services cases, those who are coming out of incarceration, and soon-to-be fathers. "My 7-year-old son, Treyson, gives me the firsthand experience to be able to facilitate, share, and be a part of this powerful group of men," Neal said. In his spare time, Neal serves as the president of the Full Tilt Riders Motorcycle Club. The club does community service multiple times a month that includes adopting families for the holidays, volunteering at places such as Emergency Food Network, and raising money for multiple sclerosis. — MM
---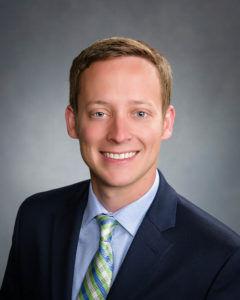 Joe Schmit, 36
Residence: Shelton
Hometown: Buffalo, New York
First job: Emergency manager in the U.S. Air Force
Hobbies: Woodworking, drones, and technology
Currently reading:The Color of Law by Richard Rothstein and Speculative Everything by Anthony Dunne and Fiona Raby
Before age 50 I want to … "Leave as many things as I can in a better way than I found them."
After enlisting in the Air Force, Joe Schmit was stationed at Joint Base Lewis-McChord — an assignment he said led to a love affair with the Pacific Northwest. With his military service and upbringing illustrating the importance of community service, Schmit has since worked extensively in local transportation and government. "Inclusiveness, righting the wrongs of the past, and using his voice for those that don't have the opportunity to use theirs aren't just words to Joe," said WSDOT's Chris Christopher, who nominated Schmit. "It's how he lives his life." In addition to his role with WSDOT, Schmit also is on the Shelton City Council, the Mason County Emergency Communications governance board, and the Mason County Economic Development Council. After work, Schmit enjoys watching episodes of The Walking Dead. — BP
---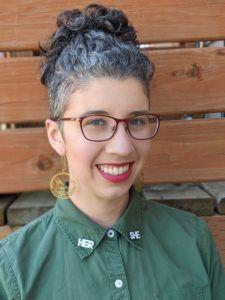 Saralyn Smith, 34
Residence: Tacoma
Hometown: Beaumont, California
First job: Helping a company update/ convert its business contact list
Hobbies: Reading, running, gardening, and watching TV with her partner
Currently reading: The Miniaturist by Jessie Burton
Before age 50 I want to … "Not have any student loans."
Saralyn Smith's professional endeavors landed her in Tacoma in 2016, and she couldn't be happier with Tacoma's little-big-city vibe. When she's not exploring her local community or doing mutual aid work, Smith can be found at the University of Washington Tacoma – Professional Development Center, where she serves as program development manager. The role Smith plays there enables her to meet community and workforce needs while exploring technology and approaches that traditional academia can be slower to adopt. "I had originally planned a career as university faculty but discovered that continuing education was a dynamic pocket of higher education where I could put (my jack-of-all-trades skills) to good use," Smith said. It's also a space where she can help lift marginalized voices and push for deeper understandings of equity and inclusion within organizations. — AA
---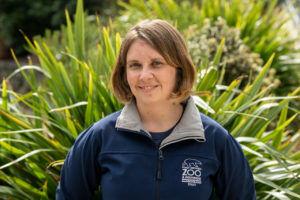 Kadie Anderson, 35
Residence: Lakebay
Hometown: Evanston, Wyoming
First job: Parks maintenance for the City of Evanston
Hobbies: Backpacking, traveling internationally, training her dogs, gardening, and raising chickens
Currently reading: Invisible Women: Data Bias in a World Designed for Men by Caroline Criado Perez
Before age 50 I want to … "Either author a book or write a few chapters in a book on zoo medicine."
Kadie Anderson always knew she wanted to work with animals. "As soon as I was old enough," Anderson recalled, "I told everyone I would be a zoo vet, and I just wouldn't take 'no' for an answer." That tenacity never wavered. After interning at Point Defiance Zoo & Aquarium, Anderson now works there as an associate veterinarian. Predictably, even Anderson's volunteer work is animal-centered; among other endeavors, she worked to provide no-cost spay-and-neuter services in impoverished communities in Mexico. If she could offer her peers any industry-specific advice, she would tell them to never give up. When she isn't working with animals, Anderson — who lives in Lakebay with her husband, their three dogs, two cats, and three chickens — loves hiking, traveling, and watching Shark Tank. — BP
---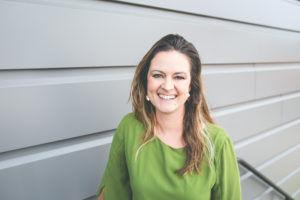 Alanna Imbach, 37
Residence: Silverdale
Hometown: Poulsbo
First job: Landscaping for her family's property management company
Hobbies: Anything outdoors and active: marathoning, trail running, and cycling
Currently reading: Caste: The Origins of Our Discontents by Isabel Wilkerson
Before age 50 I want to … "Travel to the Middle East."
As a mom of twin 6-year-old girls, Alanna Imbach reminds herself often that founding and running one's own business "isn't just a career choice; it's a lifestyle choice." That is why the Universidad Carlos III de Madrid graduate said she gives everything she does a 200-percent effort — and she does a lot. In addition to running Poulsbo-based Vibe Coworks — one of the largest shared workspaces in the West Sound — Imbach also launched an on-demand meeting and retreat space in Bremerton called The Spot mid-pandemic while serving on the board of the Kitsap Economic Development Alliance's diversity, equity, and inclusion task force and its entrepreneurship and innovation committee. She also lends her support to organizations like the Kitsap Regional Library, Mission Creek Correctional Center, TEDxYouth@BainbridgeIsland, and more. — JK
---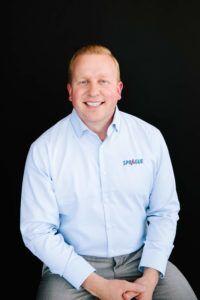 Ross Andrew Treleven, 39
Residence: Tacoma
Hometown: Gig Harbor
First job: Summer help at Sprague Post Solutions
Hobbies: Playing golf, skiing, reading, running, cycling, and tennis
Currently reading: No Rules Rules: Netflix and the Culture of Reinvention by Reed Hastings and Erin Meyer, Leonardo da Vinci by Walter Isaacson, and The Obstacle is the Way by Ryan Holiday
Before age 50 I want to … "Be known as somebody who helped the community thrive."
It's no accident that his initials spell "R.A.T." Sprague Pest Solutions is a family-owned business and has operated under the ownership of the Treleven family for four generations. Today, Ross Andrew Treleven continues his family's legacy as the company's president. Treleven, who grew up around the business working summers there, said his name provides a fantastic professional ice-breaker and was done entirely by design. All joking aside, Treleven takes his job seriously and said the company is in the people business, not the pest-control business. In fact, he initially expected to build his career in finance but, when thinking about the people he worked with and learned from at Sprague, he was quick to realize how much he admired them and the work environment. "I enjoyed how they cared about one another and put that same care toward customers we served," Treleven said. — AA
---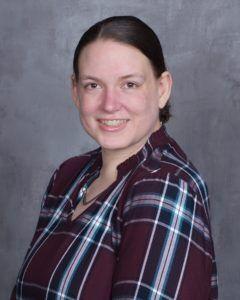 Laura Badeaux, 34
Residence: Tacoma
Hometown: Los Angeles
First job: Courtesy clerk at Ralph's Grocery Store Hobbies: Nature, hiking, cooking, and gardening
Currently reading: Where the Crawdads Sing by Delia Owens
Before age 50 I want to … "Be financially secure and travel the world."
Although Laura Badeaux is known to many people as a donor relations officer at the United Way of Pierce County — a job that requires her support on 60 workplace campaigns annually — she said that she "first and foremost" considers herself the wife of a frontline health care worker and the mother of a 3-year-old. "She is a hard-working mother that loves giving back to her community," co-worker Dan McFarland said in his nomination of her. "She epitomizes the idea of an up-and-coming professional." Badeaux, who has a master's degree in nonprofit management from Regis University, said she loves her job because she gets to interact with donors, hear their stories, and give them the opportunity to pay it forward. In her spare time, Badeaux loves spending time outdoors and watching episodes of Schitt's Creek.— BP
---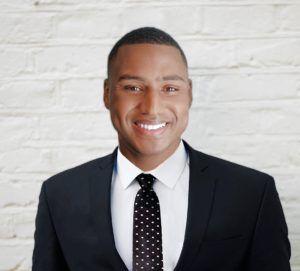 John Gaines, 33

Residence: Tacoma
Hometown: Tacoma
First job: Sweeping up hair at the Unity Barber Shop
Hobbies: Running stairs at Stadium Bowl and on the Eastside of Tacoma near Fairbanks Hill
Currently reading: Atomic Habits by James Clear and Boundaries by Henry Cloud and John Townsend
Before age 50 I want to … "Run some of the best stairs in America and the world and help create lasting change so that our great nation is great for everyone."
John Gaines is such a force that many simply call him "Push." Having faced what he describes as extreme adversity as a child, the community relations manager and founder of Push for Dreams subsequently made it his life's mission to help others persevere through inspirational speaking. "Dr. Gaines channels inspiration from Dr. M.L.K., Jr., in his passion to serve the community and its youth," nominator Jackie Flowers, who works with Gaines at TPU, said. "His tireless commitment, passion, and positivity are changing our community, and he is on his way to changing the world." Gaines holds a doctoral degree from East Central University and lives in Tacoma with his wife, his daughter, and their dog. In his free time, Gaines loves watching Netflix documentaries and running stairs — a form of exercise that he said helps him reflect. — BP
---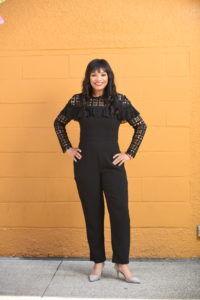 KD Hall, 38
Residence: Federal Way
Hometown: Detroit
First job: Student reporter in high school
Hobbies: Making films and hiking
Currently reading: Forbes' billionaire list
Before age 50 I want to … "Launch a global talk show."
KD (Kakela Dequise) Hall's passion for storytelling was evident even when she was a kid. In high school, she worked as a student reporter, a yearbook staffer, and read the morning announcements. This impressive drive has never diminished. For the last 16 years, Hall has garnered a stellar reputation for her work in strategic communications, integrated marketing, and filmmaking — the last of which has earned Hall a Northwest Regional Emmy nomination. She has done everything from teaching at Bellevue College and the University of Washington to successfully planning major Seattle events to producing short films and television series. As co-founder and CEO of the KD Hall Foundation, Hall seeks to help young women cultivate the skills necessary to nab leadership positions. Hall doesn't plan on stopping there; she hopes to one day launch a global talk show. — BP
---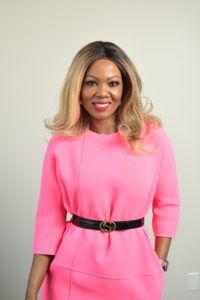 Thuli Lushaba, 38
Residence: Tacoma
Hometown: Durban, South Africa
First job: Waitress at a Hilton property
Hobbies: Hiking (currently training to climb Mount Kilimanjaro) and marathon running
Currently reading: Lead from the Outside by Stacey Abrams
Before age 50 I want to … "Have my own foundation to help those less fortunate throughout Africa."
Growing up in rural South Africa under apartheid, Thuli Lushaba said she faced constant violence and saw little to no hope around her. Very few people there, including Lushaba, dared to dream. That changed in 1990, when Nelson Mandela was released from prison. "My grandfather sat me down and, with tears in his eyes, he told me that we were free at last, and I could do and be anything I wanted to be," Lushaba remembered. Since moving to the United States in 2010, Lushaba has worked her way up in the construction industry. At one point, she concurrently managed five high-end residential projects in Malibu totaling $340 million. Lushaba has since relocated to Tacoma as a project engineer at Korsmo Construction and is rapidly working toward a project manager role. — AA
---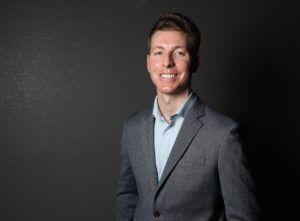 Ryan Denny, 35
Residence: Poulsbo
Hometown: Portsmouth, Rhode Island
First job: Lemonade stand operator
Hobbies: Brazilian jiu-jitsu, Toastmasters, poker, weightlifting, reading, and enjoying great food and drinks with great people
Currently reading: Beyond Order: 12 More Rules for Life by Jordan B. Peterson
Before age 50 I want to … "Reawaken the Ê»American Dream.'"
"One man's trash is another man's treasure," is an expression that Ryan Denny understands perhaps better than most. Denny founded Trash Transporter in 2009, a full-service junk removal and demolition company that provides residential and commercial services. He works with many nonprofits and, last year alone, donated or recycled more than 1 million pounds of gently used items. In the future, Denny hopes to launch a monthly pop-up donation event. After work, Denny is a self-described hot sauce connoisseur and deeply committed to Brazilian jiu-jitsu, which he said gives him confidence in business and life. "No one cares about our skin color, income, job title, gender, beliefs, etc.," he said. "It only comes down to your skills on the mat, how you treat people, and who you are in the moment." — AA
---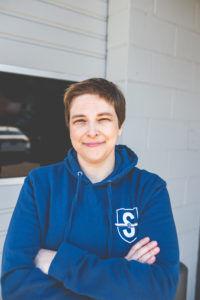 Alisha Weiss, 39

Residence: Poulsbo
Hometown: Monument, Colorado
First job: Paper route
Hobbies: Playing music and taking online classes
Currently reading: Get Happy: The Life of Judy Garland by Gerald Clarke
Before age 50 I want to … "Find that elusive work/life balance."
Alisha Weiss has a deep love for sports. After giving up the daily ferry grind going from the Kitsap Peninsula to Seattle, she founded SkyHawk Press, a company specializing in graphic design, and started an online store for fans of Liverpool Football Club. That grew into designing her own products in-house, navigating a licensing program, and getting into the world of sports licensing. "We recently were named the 'official retail partner of Liverpool Football Club for North America,' which, as an LFC fan, is a dream come true," she said. Weiss and SkyHawk Press also work with businesses to grow their brands through apparel and merchandise programs. "We just celebrated 10 years in business … and I get to work with an absolutely incredible group of folks and learn something new every day," she said. — MM
---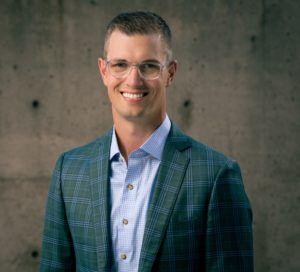 Tyler Hjelseth, 33

Residence: Steilacoom
Hometown: Tacoma
First job: Paper route
Hobbies: Spending time with family, playing golf, watching college football, and occasional poker nights with friends.
Currently reading: Atomic Habits by James Clear
Before age 50 I want to … "(Start) some sort of crowd-funding nonprofit."
Create real positive change. That's what Tyler Hjelseth strives to do each day for his clients. It's a drive that is evident to anyone who knows and works with Hjelseth. "He thrives on building relationships with his clients, getting them comfortable and secure in their planning, and encouraging them to take a step further by showing them the possibilities available to them with a strategic plan," said Alyson Spaulding, who works on Hjelseth's team and described him as a "natural-born leader." Hjelseth said he believes that when a person is financially secure, it allows them to do so many great things with their time and resources. Hjelseth's favorite quote is, "Life begins at the end of your comfort zone," which he took to heart more than ever before in 2020, as he and his firm began serving clients remotely. — AA
---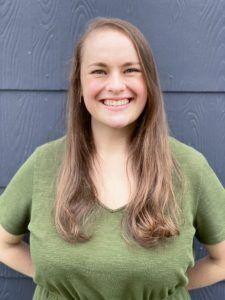 Rachel Lehr, 32
Residence: Tacoma
Hometown: Various locations
First job: Barista at a small-town coffee shop
Hobbies: Cooking, baking, cheeseboard making, record collecting, hammock-swinging, hanging with her friends, and goofing off with her favorite kiddos
Currently reading: The Next Right Thing: A Simple, Soulful Practice for Making Life Decisions by Emily P. Freeman, That Sounds Fun by Annie F. Downs, and an annual reread of Harry Potter and the Sorcerer's Stone by J.K. Rowling
Before age 50 I want to … "Turn 49."
Growing up as a military kid, home always was very important to Rachel Lehr. "It was clear that home is more about the people you're around than a fixed location," Lehr recalled of her childhood. Lehr thought a foray into architecture would guide her to a goal of helping people feel at home, but she said she felt a disconnect between the physical spaces and the people who would inhabit them. That is, until she joined Rebuilding Together South Sound in 2012 and finally worked out how to create spaces to inspire meaningful connections. Now, Lehr has roots firmly planted where she can bake cakes for her neighbors, serve her church, host parties for friends, and lead thousands of volunteers to rebuild community homes. — JK
---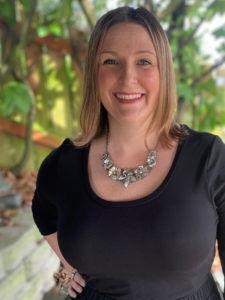 Lacey Wright, 39

Residence: Auburn
Hometown: Riverton, Wyoming
First job: Sales clerk at Jiffy Rental Center
Hobbies: Traveling, enjoying time with friends and family, food and wine, gardening, creating art (recently sewing felt ornaments and rock painting), and searching for page-turners
Currently reading: The Four Winds by Kristin Hannah
Before age 50 I want to … "Become a sommelier, take a Master Gardener class, travel to Japan and Turkey, write and publish a book, and successfully run my own Etsy shop."
Wyoming transplant Lacey Wright credits art as the thing that attracted her to Tacoma. It was at the University of Puget Sound where she studied fine arts and got the opportunity to study abroad in Rome. After building connections with Tacoma's Broadway Center as a work-study student, Wright eventually got a full-time job with the organization (now known as Tacoma Arts Live) and currently serves as its associate executive director. Co-worker David Fischer credits her with being "the connective tissue" of Tacoma Arts Live. Of her job, Wright said, "Every day continues to be a challenge and thrill to work in the performing arts." Wright lives in Auburn with her husband, daughter, dog, and cat, and always is in search of her next good book. — BP
---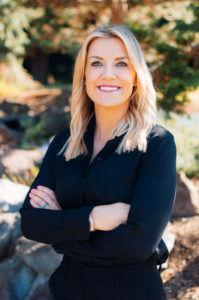 Rose Stanek-Norbe, 36
Tyroda Investments, Principal
Residence: Gig Harbor
Hometown: Spokane
First job: Assistant for a residential real estate agent
Hobbies: Skiing, water sports, and cooking
Currently reading: Just Kids by Patti Smith
Before age 50 I want to … "Get my MBA."
Rose Stanek-Norbe learned about real estate development from her father and grew up watching him work from his home office. Together with her brother, Stanek-Norbe built a commercial real estate investment company and has directed more than $170 million in transaction volume. Prior to her success in the business world, Stanek-Norbe studied business at Pacific Lutheran University and later returned to serve on the college's board. Stanek-Norbe also dedicates her time to the annual Mary Bridge Children's Hospital Festival of Trees and sits on the board of the Tacoma-based hospital. Her success in business, she said, is due to her family. "I have an incredible support system from my husband, family, and friends that has given me the ability to be a mom and continue to pursue my passion of philanthropic work and growing my company," she said. — ML
---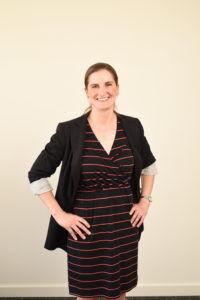 Kelly Bay-Meyer, 38

Residence: Spanaway
Hometown: Lake Stevens
First job: Hostess/waitress/busser for her mother's deli and bakery
Hobbies: Hiking, camping, playing and watching soccer and basketball, traveling, reading nonfiction, and watching comedies
Currently reading: Emergent Strategy by Adrienne Maree Brown
Before age 50 I want to … "Ensure that Degrees of Change is sustainable long-term and continues to grow its impact with students and communities by continuing to enhance our programming, operations, and equity focus."
In 2015, Kelly Bay-Meyer joined Degrees of Change, a Tacoma-based college and career nonprofit, where she now serves as chief operations officer. "Under Kelly's leadership of both our operations and our research and evaluation efforts, she has fundamentally changed and improved the way we serve our students for the better," wrote Degrees of Change's Tim Herron, who nominated Bay-Meyer for these honors. Bay-Meyer describes herself as someone "passionate about centering equity and leveraging data and technology to drive operational strategy and improve outcomes for our students and communities" — something she previously showed teaching social justice at Seattle University and working as a senior research and evaluation officer at the College Success Foundation. Bay-Meyer lives in Spanaway with her husband, her son, and two cats. — BP
---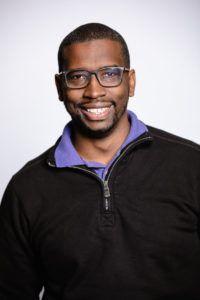 Todd Minor, 38
Residence: Kent
Hometown: Hamden, Connecticut
First job: Sears lawn and garden specialist
Hobbies: Exercising and playing dodgeball and jumping rope outside with his kids
Currently reading: Thank You for Being Late by Thomas L. Friedman
Before age 50 I want to … "Leave my community better than I found it by bridging the gap between community and police, increasing graduation rates and access to educational opportunities, providing jobs, working toward creating more attainable housing, and inspiring entrepreneurship."
Todd Minor strives to uplift those around him and make anyone, no matter their life experience, believe their dreams can become reality. It's his passion to mentor and guide others, including those from diverse backgrounds, that has been key to his success. In his role at Microsoft, Minor has seen firsthand how developing diversity is key to organizational growth and community connection. He launched Microsoft's Sales Academy, which is focused on recruiting, training, and mentoring those with nontraditional backgrounds. In addition, he recently opened Nana's Southern Kitchen restaurant. The Kent restaurant hires people from all backgrounds who have a drive to succeed and grow in their careers. "Coming from humble beginnings, I was fortunate to receive similar help. Now, I strive to be that support system for others," he said. — AA
---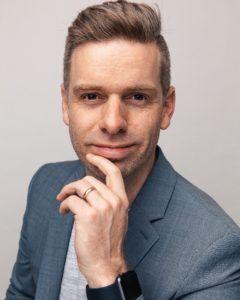 Rich Hanna, 36

Residence: Bonney Lake
Hometown: Bonney Lake
First job: Cleaning horse stalls
Hobbies: Drumming, fitness, hiking, fishing, and traveling
Currently reading: Atomic Habits: An Easy & Proven Way to Build Good Habits & Break Bad Ones by James Clear
Before age 50 I want to … "Renew my wedding vows."
Rich Hanna is the founder of RHUX Analytics, a father of two daughters (with two more on the way), a world traveler, and a software engineer. "I started RHUX Analytics in 2020 with the vision of growing a positive organization that impacts more than just the business world," Hanna said. "I strive to uphold an anxiety-free workplace culture where we value and prioritize the mental health of our clients and our own." Previously, Hanna was the lead analytics engineer for the Lululemon North American site, but always felt compelled to begin his own venture. He is a strong, health-focused, dynamic leader who volunteers as a soccer coach at the YMCA. A philanthropist, too, Hanna donates a percentage of his company's revenue to The Child's Mind Institute. — ML
---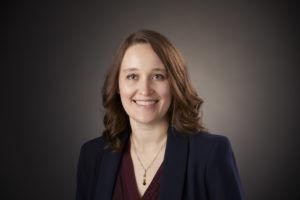 Rosemary Boelens, 33

Residence: Maple Valley
Hometown: Anchorage, Alaska
First job: Escrow closer at Escrow Professionals of Washington
Hobbies: Participating in triathlons, camping with family, cooking, and painting
Currently reading: Maid by Stephanie Land
Before age 50 I want to … "Make a meaningful and lasting contribution to my community."
In addition to her role as a member of CREW Seattle, which is dedicated to the success of women in commercial real estate, and her volunteer work at Binky Bunny-Tales Rescue (she has adopted two bunnies), Rosemary Boelens keeps her schedule packed. Prepandemic, she helped those unable to afford legal advice through work with the Housing Justice Project. Boelens' passion for volunteer work, as well as law, likely stems from the fact that she enjoys solving problems and working through complex issues. In fact, after obtaining a degree in aeronautical engineering, she shifted her focus to law and enrolled at Seattle University School of Law. Today, her practice at Phillips Burgess includes business formation, title issues, boundary disputes, property and asset purchase and sale agreements, commercial leases, contracts, and easements. — AA
---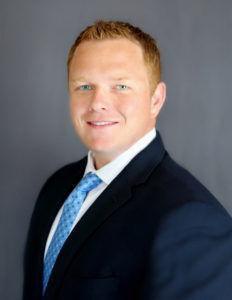 Tim Scheuffele, 38

Residence: Tacoma
Hometown: Olympia
First job: Supply delivery person for The Creative Office
Hobbies: Golfing, boating on the Sound, hiking, traveling, and spending time with family
Currently reading: Greenlights by Matthew McConaughey
Before age 50 I want to … "Climb Mount Kilimanjaro."
What's the best business advice Tim Scheuffele has ever received? "Do something you truly love, so you're never truly working." These words have helped him thrive in the financial industry. While attending Seattle Pacific University in 2003, Scheuffele began his career in the financial industry at Wachovia Securities in downtown Seattle. For the past 11 years, he has been working to enrich the lives of his clients as a financial advisor with Edward Jones. When the COVID-19 pandemic hit, Scheuffele reached out to his clients to make sure they were safe and healthy and to offer his advice and support in a time of uncertainty. Scheuffele's love for what he does shines through and is making a difference in the lives of those he serves. — AA
---
Meet Our Alumni Selection Panel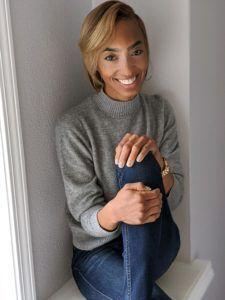 Alecia Cunningham
Director of corporate and community partnerships, Girl Scouts of Western Washington
Class of 2020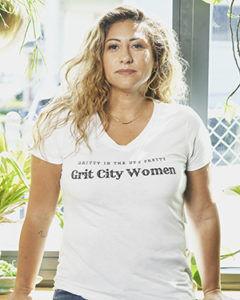 Krystle Edwards
Founder, Grit City Women
Class of 2019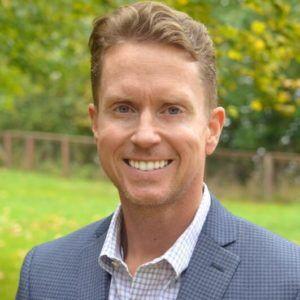 AJ Gordon
Senior vice president and senior relationship manager, Banner Bank
Class of 2008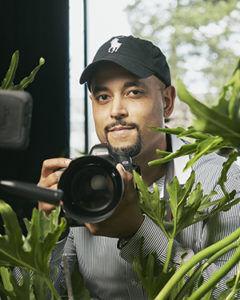 Gary Lott
Communications Consultant, Washington State Department of Veterans Affairs
Class of 2019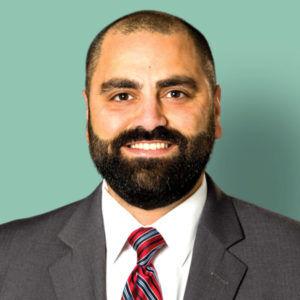 Ziad Salloum
Senior vice president and senior relationship manager, Bank of America
Class of 2020