They come from across the South Sound: from Montesano to Orting, Olympia to Poulsbo. They were born from the early 1980s to the mid-to-late 1990s, and work everywhere from Aberdeen to Federal Way as bankers, builders, and lawyers. Most have at least one pet, and one used to clean parking lots at a strip mall in Steilacoom. Meet South Sound Business' 40 Under 40 Class of 2020.
By Zoe Branch, Carlisle Huntington, Joanna Kresge, Melissa McCarthy, and John Stearns
All photos courtesy each individual
---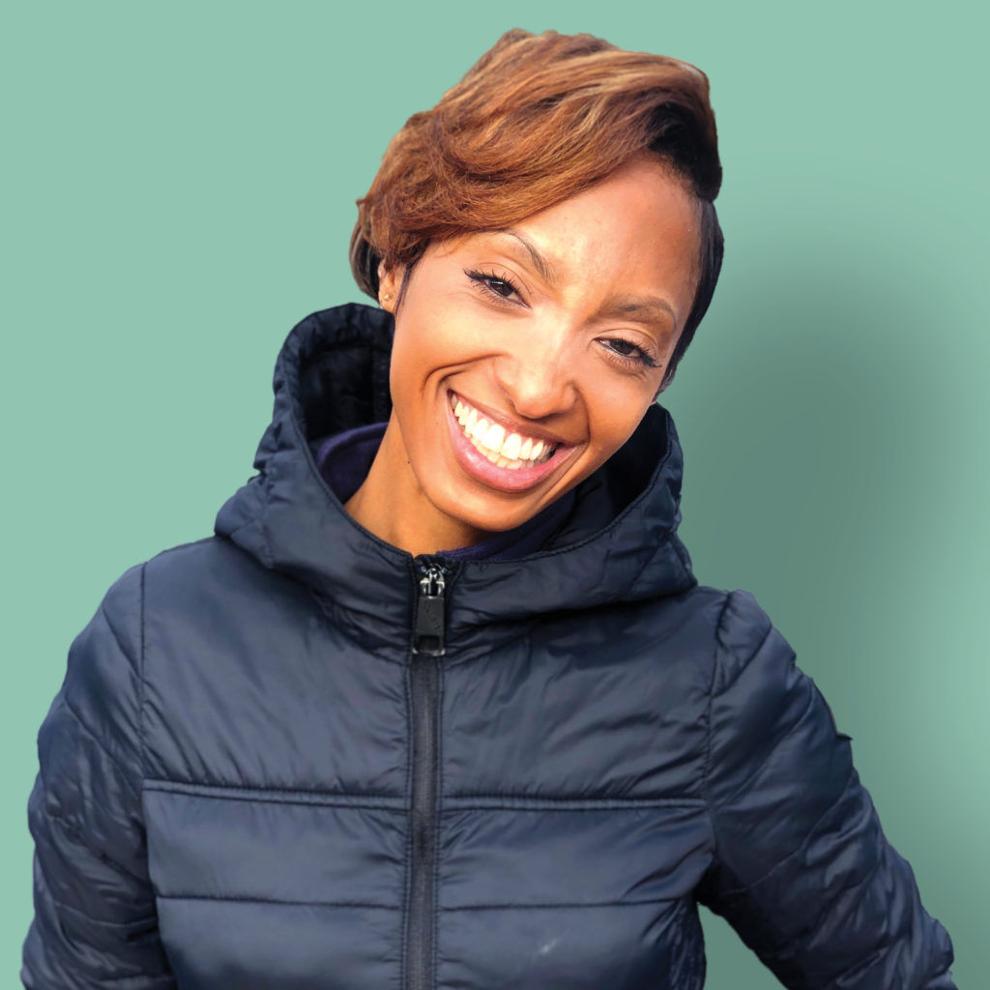 Alecia Cunningham, 37
Alecia Cunningham is a lifelong learner and said she feels most empowered when she wakes before the rest of her family to engage in positive self-talk and mental management. She values growth and education and instills those values in other young women through her role with Girls Scouts of Western Washington, especially during volunteer work as a local Scout leader. And she holds herself to the same standards, which is why the mother of three boys has a goal of continuing to educate the community and grow future leaders. We expect to see many young women follow in her footsteps in years to come.
---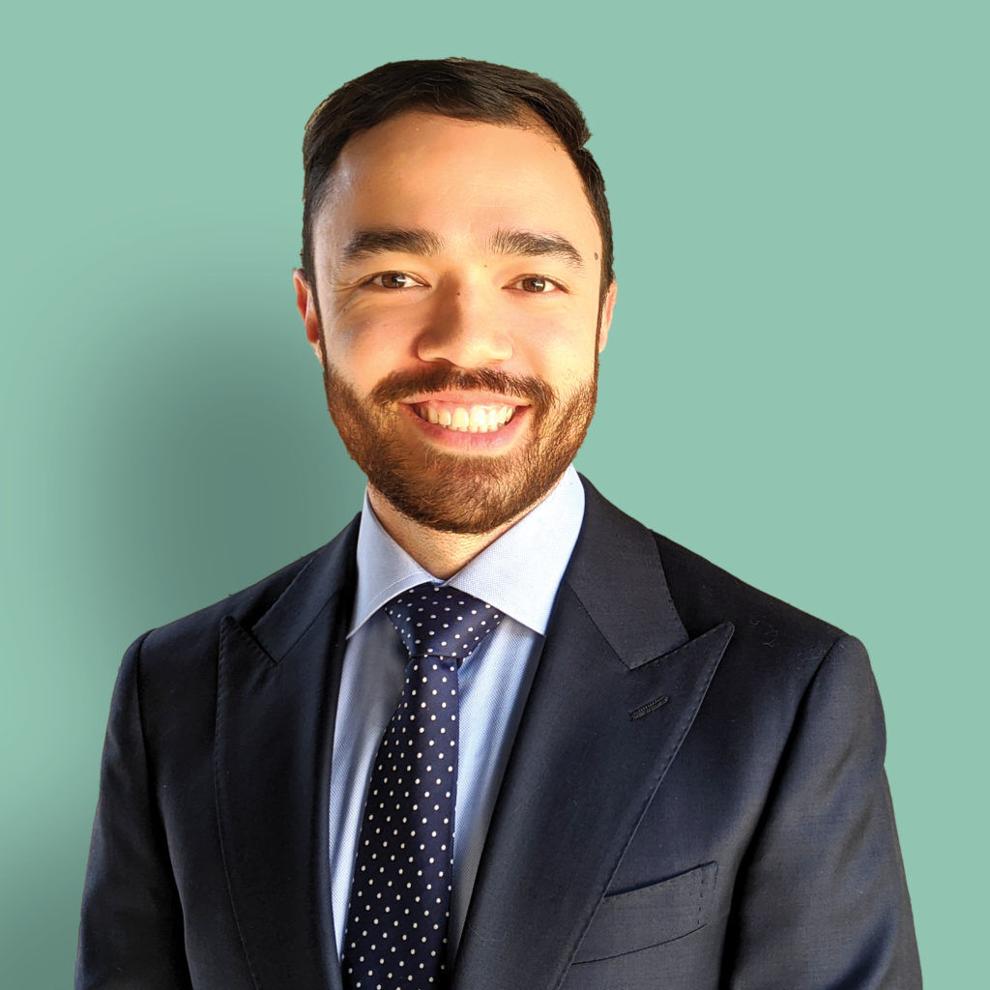 Andrew N. Whitney, 29
Seed internships program director, Degrees of Change
Considering that he was born and raised in Tacoma, enjoys analyzing U.S. Census data, and explores permitting sites to learn about new projects, Andrew Whitney seems dialed into his hometown, which might explain his desire to be city manager before he's 50. Today, Whitney helps prepare future leaders at Degrees of Change, where, in launching its seed internships program, he plays matchmaker between local, diverse college students and Pierce County employers through paid summer internships. Degrees of Change is committed to changing the face of Tacoma's leadership through developing diverse, college-educated leaders "from our community, for our community," said CEO Tim Herron. "Andrew sincerely personifies this mission in every way."
---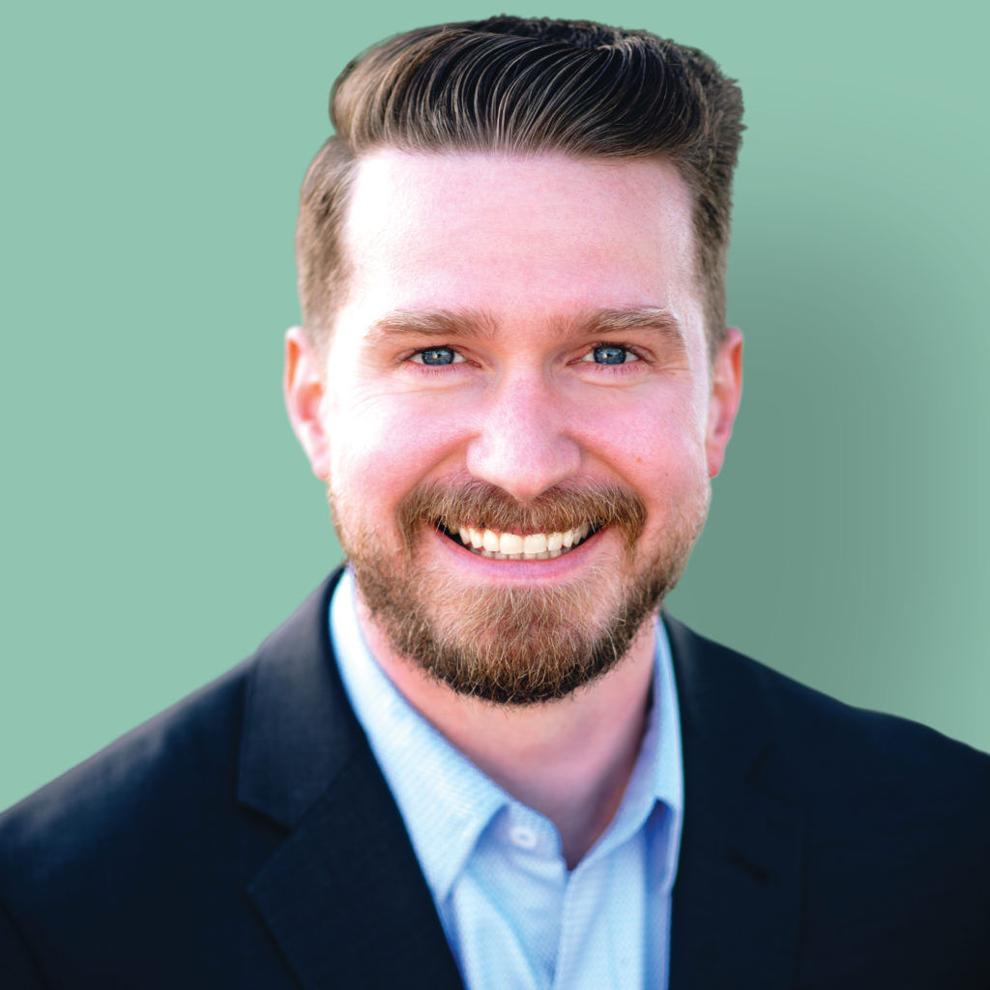 Andy Stolz, 33
Before he's 50, Andy Stolz — who's into hiking, camping and running — wants to hike the Pacific Crest Trail, all 2,650 miles. He believes it's important to do the things one loves and never stop challenging oneself to improve. His biggest professional challenge? "Being young in an industry filled with gray hairs and pocket squares can be tricky, but finance is about building authentic connections with people, not being a certain age," he said. While many people dread finances, he tries to make it fun, bring families together on goals, and provide comfort that they're on the right path. "I believe that if you live your life by taking care of others, you will always be taken care of."
---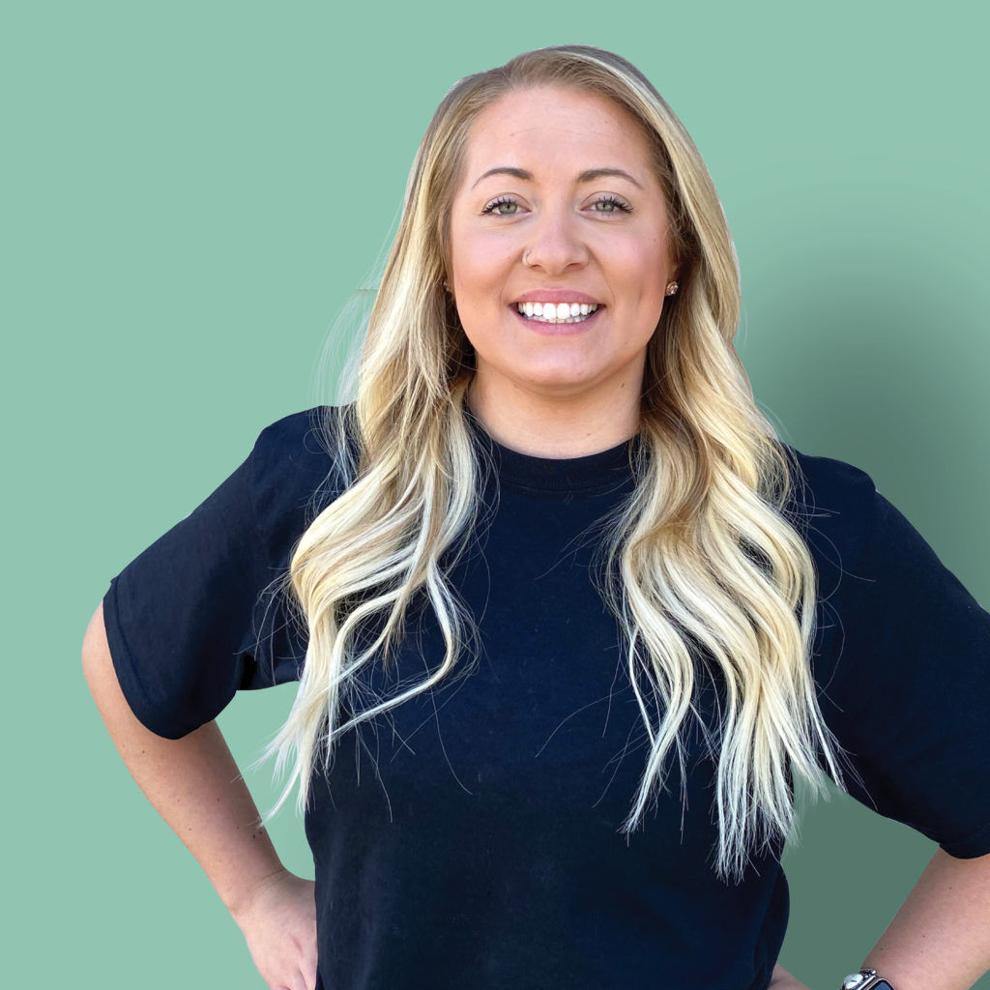 Ashley McCabe, 27
In 2015, Ashley McCabe took over her father's decades-old automotive business. She might not have known much about cars when she started, but she sure did know about customers. She started at the front counter, and her father said he could tell that she understood customer service and how to connect with people on a deeper, more emotional level. Now vice president of the company, McCabe has hired her first office team, and they have outperformed her father's best years in business. Her father and the rest of her family couldn't be prouder; they submitted more than 10 nominations, combined, to ensure McCabe found herself in this year's 40 Under 40 cohort.
---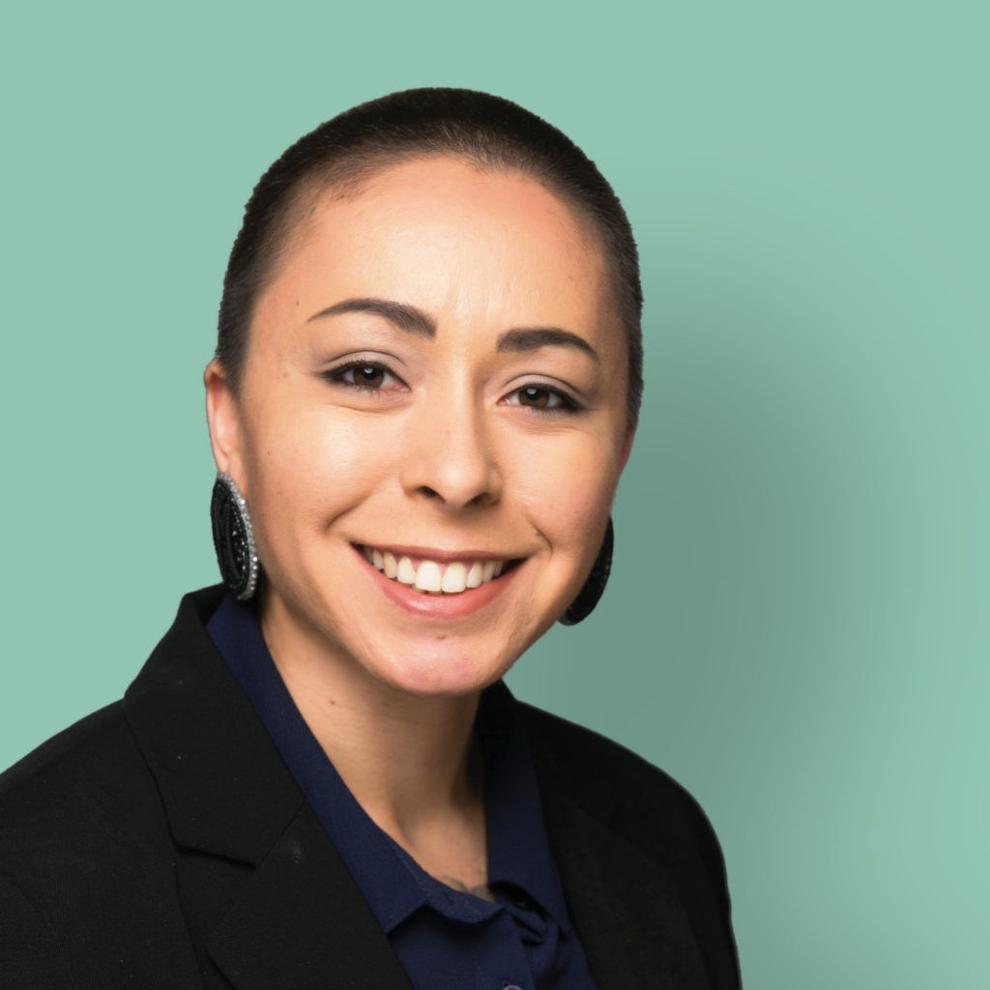 Brandi Douglas, 34
Brandi Douglas is a changemaker. "I am a writer, and I utilize that skill to not only produce content for my clients, but as a catalyst to bring forth dialogue and action around necessary change in uplifting marginalized communities," she said. She is the owner of The Multifaceted Matriarch, a content-creation business; the communications director for American Indian Republic, an Indigenous media company; and a copy writer for creative design firm Bella & Belle. As if that weren't enough, Douglas also is a board member for the Tacoma Women of Color Collective. Douglas truly is the voice of her own revolution.
---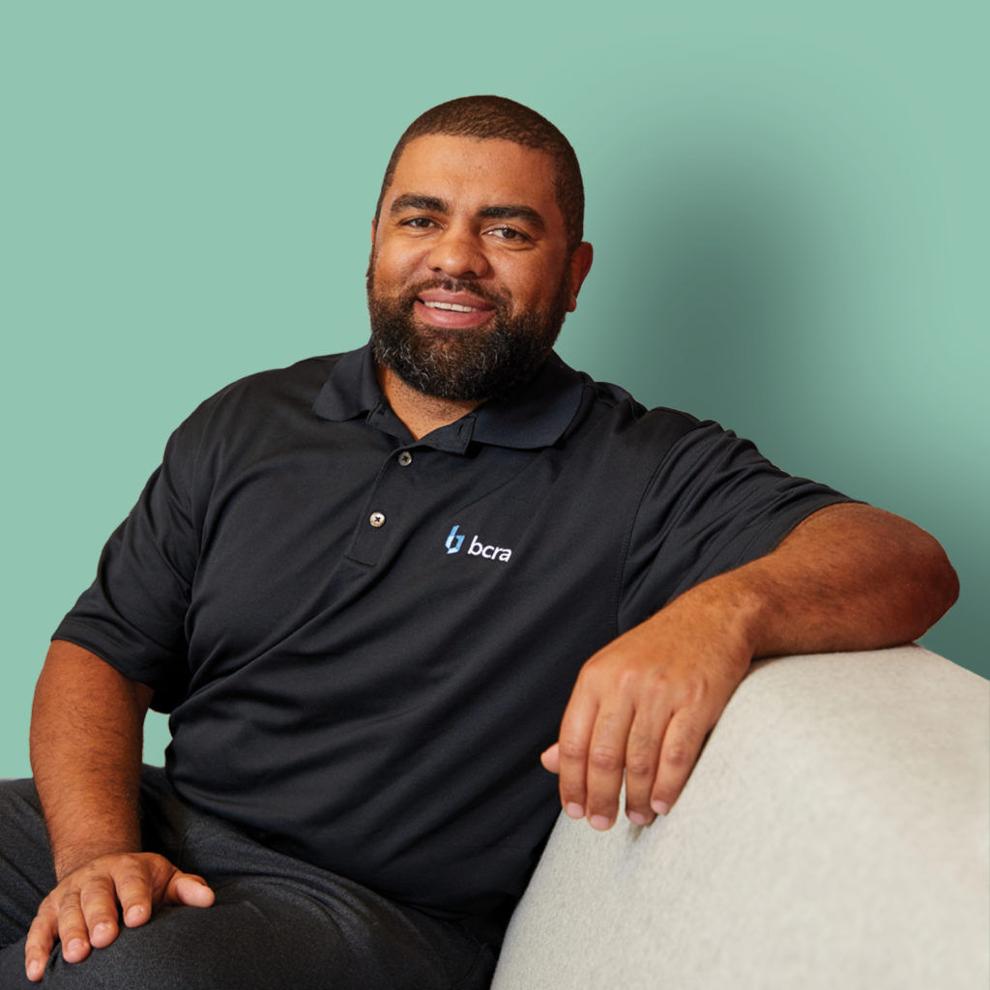 Chris Spadafore, 39
Registered architect/lead designer, BCRA
Spadafore's architectural design work appears throughout the region, and his positive impact on clients and colleagues is immeasurable, said a BCRA colleague who calls him "quiet and humble." Spadafore also is a public artist/custom fabricator who's won multiple public art commissions locally and dreams of winning a national call for artists before he's 50. Spadafore learned at 14 to take pride in what he does when he cleaned Tacoma school buses, because he rode them, too. He grew up in a rough neighborhood and believes he's one of just two licensed black architects in Tacoma. "I encourage all youth I come across to challenge themselves and be determined to attain their goals," he said.
---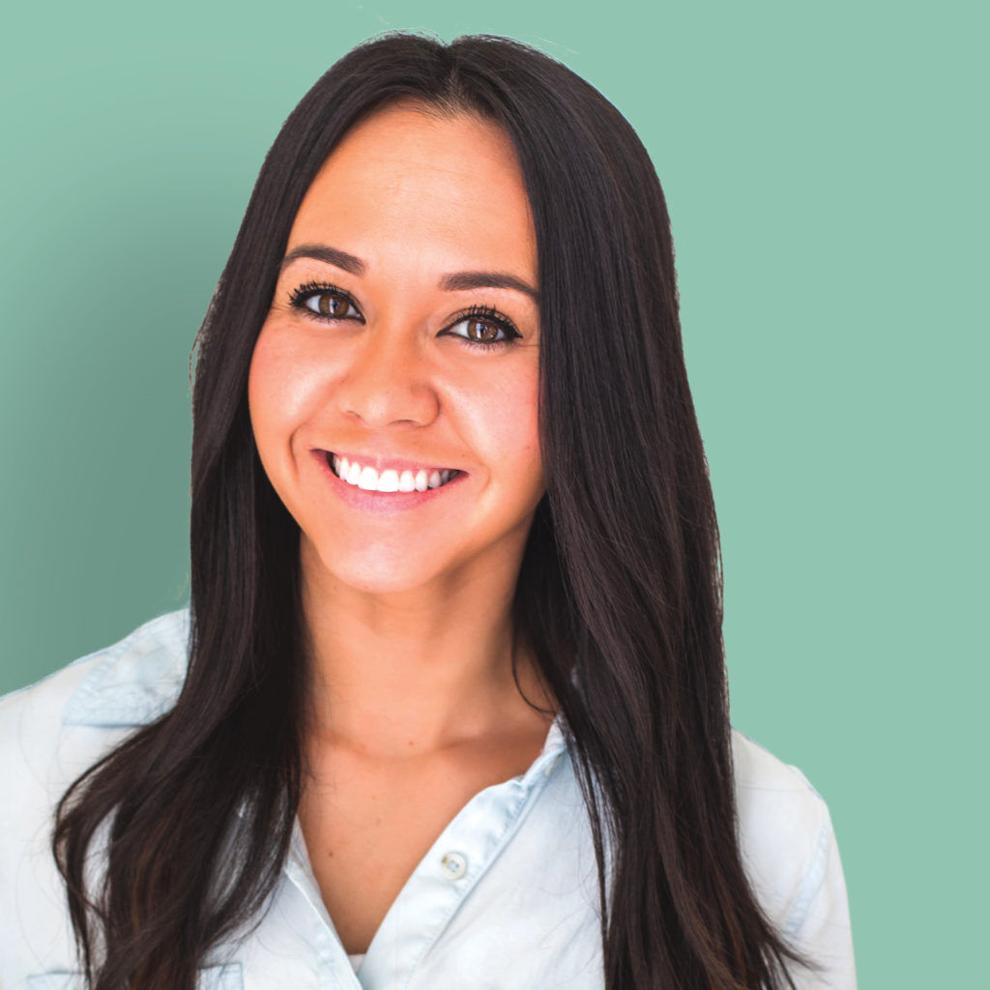 Christine Bowers, 34

Who doesn't struggle with work/life balance? Christine Bowers found that to be her biggest challenge at her 9-to-5 job, which provided stable pay and benefits, but left her with little time for family or other interests. So she quit. "Leaving what others would call a 'dream job' was terrifying and empowering all at the same time, but taking that chance and going all-in on myself was the best decision I ever made," Bowers said. She now owns her own real estate business under Keller Williams Puget Sound and co-owns a general contracting company with her husband.
---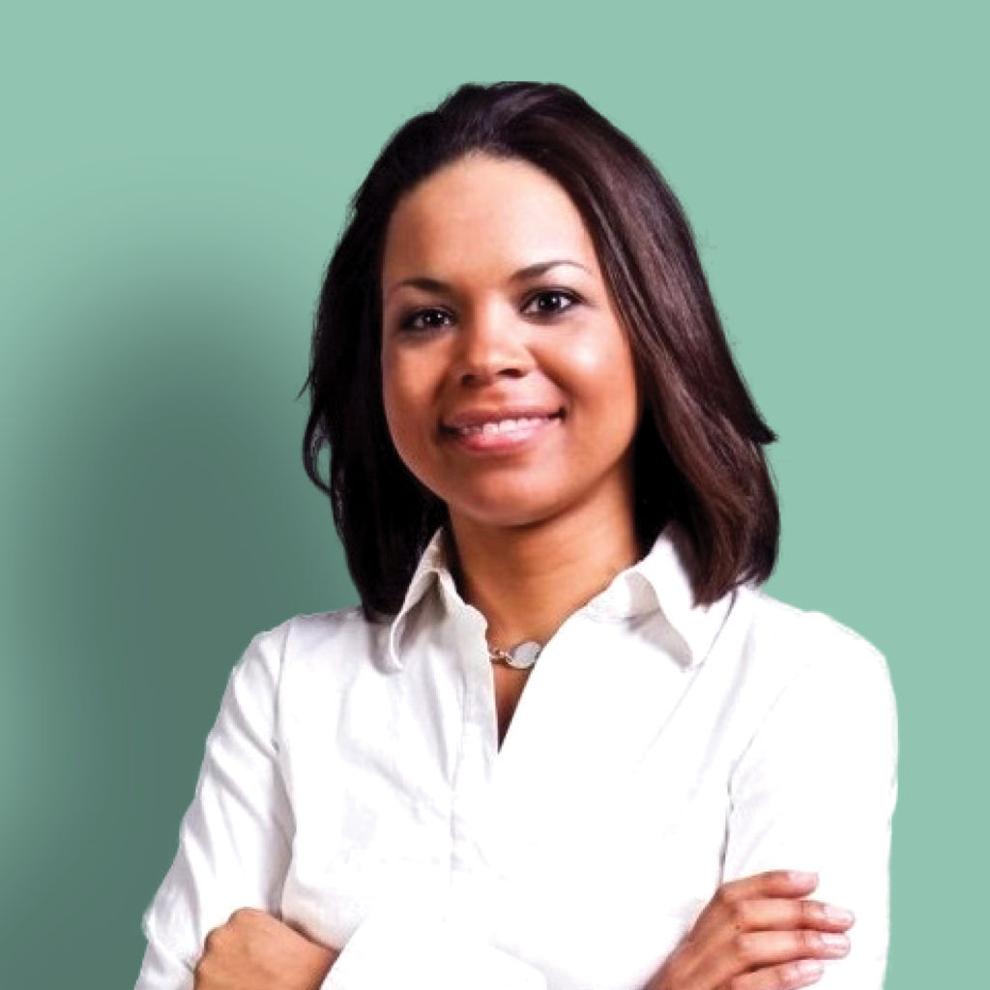 Corey Orvold, 39
Corey Orvold is a licensed Realtor and avid volunteer who keeps an eye out for those who often go overlooked. Through the Tacoma Urban League, she makes sure her neighbors are not taken advantage of and works to protect locals against displacement with rising housing costs. As a result of her dedication to the community, she has been awarded Coldwell Banker's coveted President's Volunteer Service Award three times and is in her second year on the board for Rebuilding Together South Sound. When she's not working or volunteering, the Puyallup resident lets loose by riding her motorcycle around town or fishing with her husband, Ben.
---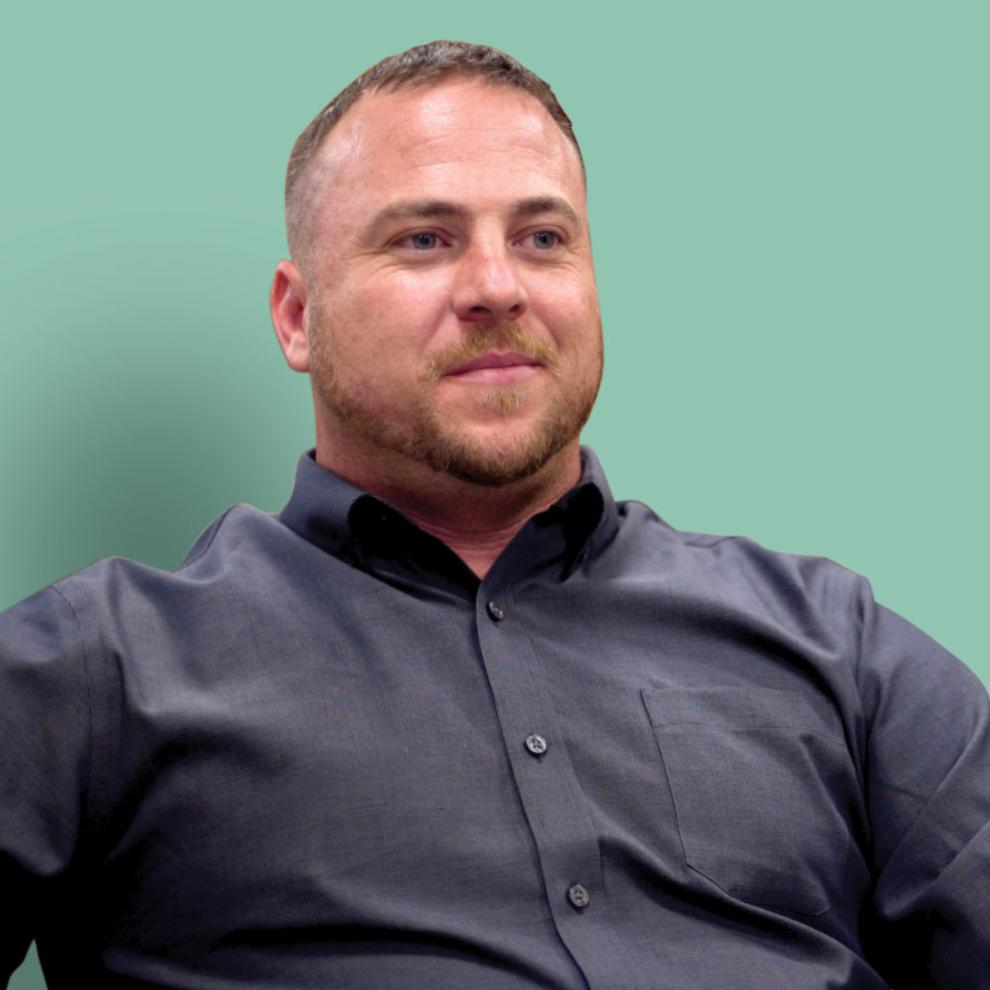 Dan Hartsough, 37
If Dan Hartsough had one superpower, it would be efficiency. An entrepreneur at heart, this Gig Harbor resident is an expert at making systems work better and profit more — a valuable skill he's applied in the handful of companies he's owned across sectors. Currently in the plumbing industry, his goal is to make Harts Services the best service company in the South Sound, and in doing so, elevate all service companies in the market for customers and employees alike. Hartsough is particularly proud of the company's We Care More fund, which is used to help families in need that can't afford a repair.
---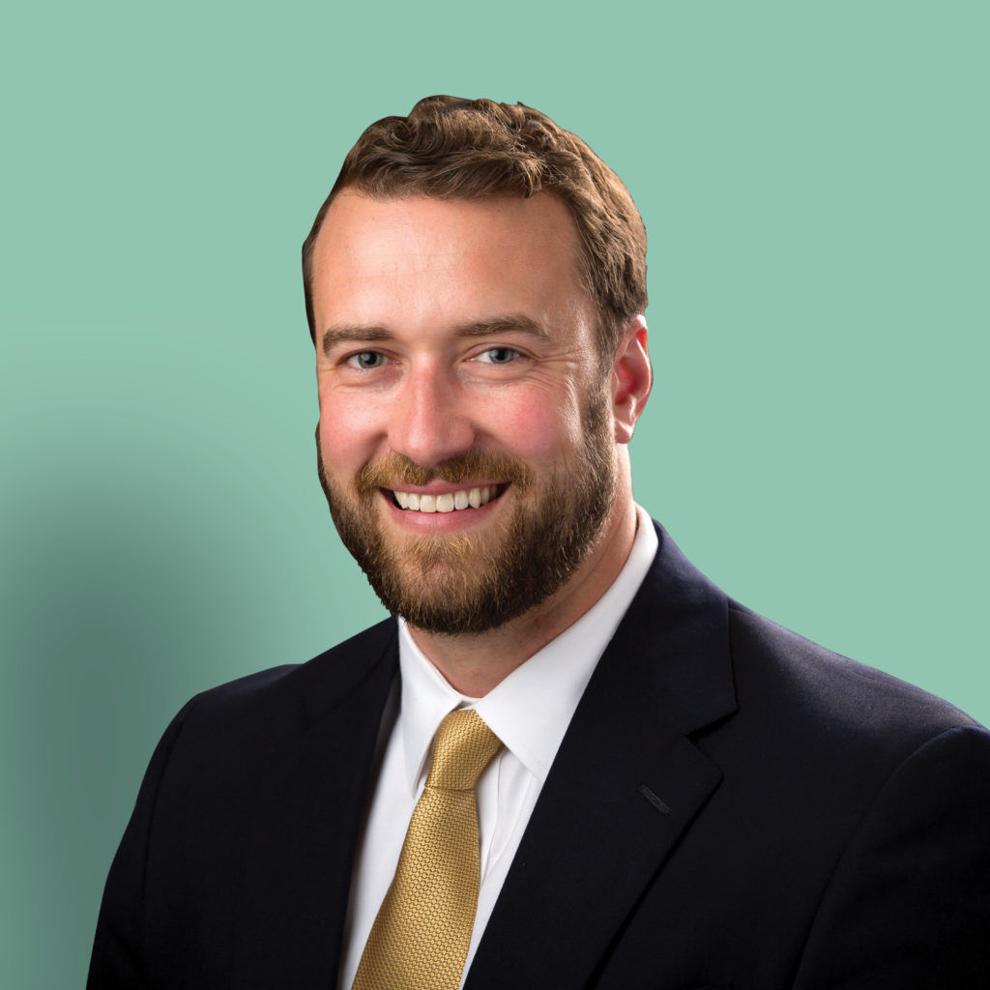 Daniel Berner, 36
Daniel Berner is about as Pacific Northwest as one can get. His most prized possession is his 1973 Volkswagen Westfalia Camper that he purchased for $3,500 when he was 19 years old, and he said he is happiest when he is somewhere with no Wi-Fi or cellular connection. Berner's love of the outdoors is evident in his work, too, as the Mason County native focuses his practice in environmental law, along with land use, real estate, construction, and business law. When he's not working on cases for Phillips Burgess or working pro bono cases for Thurston County nonprofits, Berner likely will be off-grid with his wife, kids, and two Wheaten terriers.
---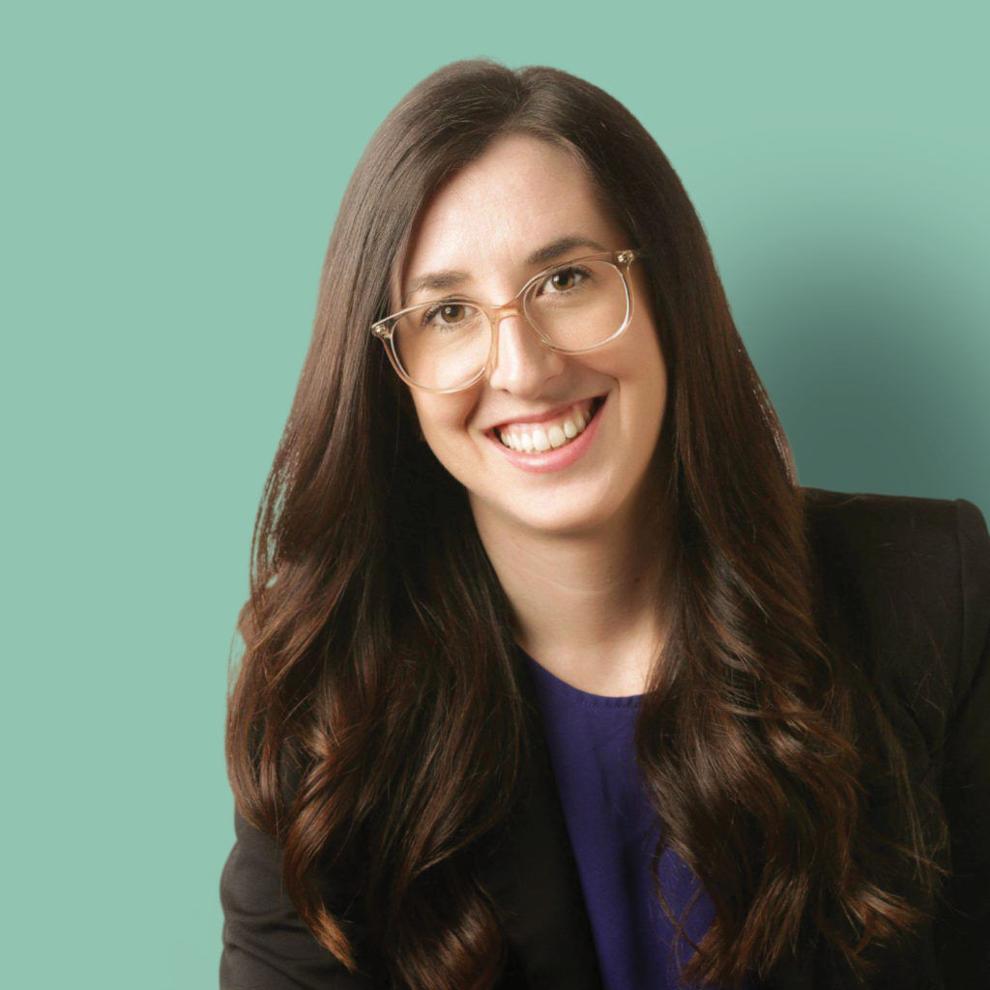 Danielle Garduno, 33
Tacoma born and raised, Danielle Garduno returned home after college looking for work at a company with great values where she could stay for the long haul. That company turned out to be Columbia Bank, where she started as a float teller and worked her way up to her current role — largely, she said, thanks to the company's commitment to hiring from within. Garduno said that by the time she turns 50, she wants to "make an impact," but we think she's already there with the work she does on the board of Columbia Cares, an organization that supports families in need during times of crisis.
---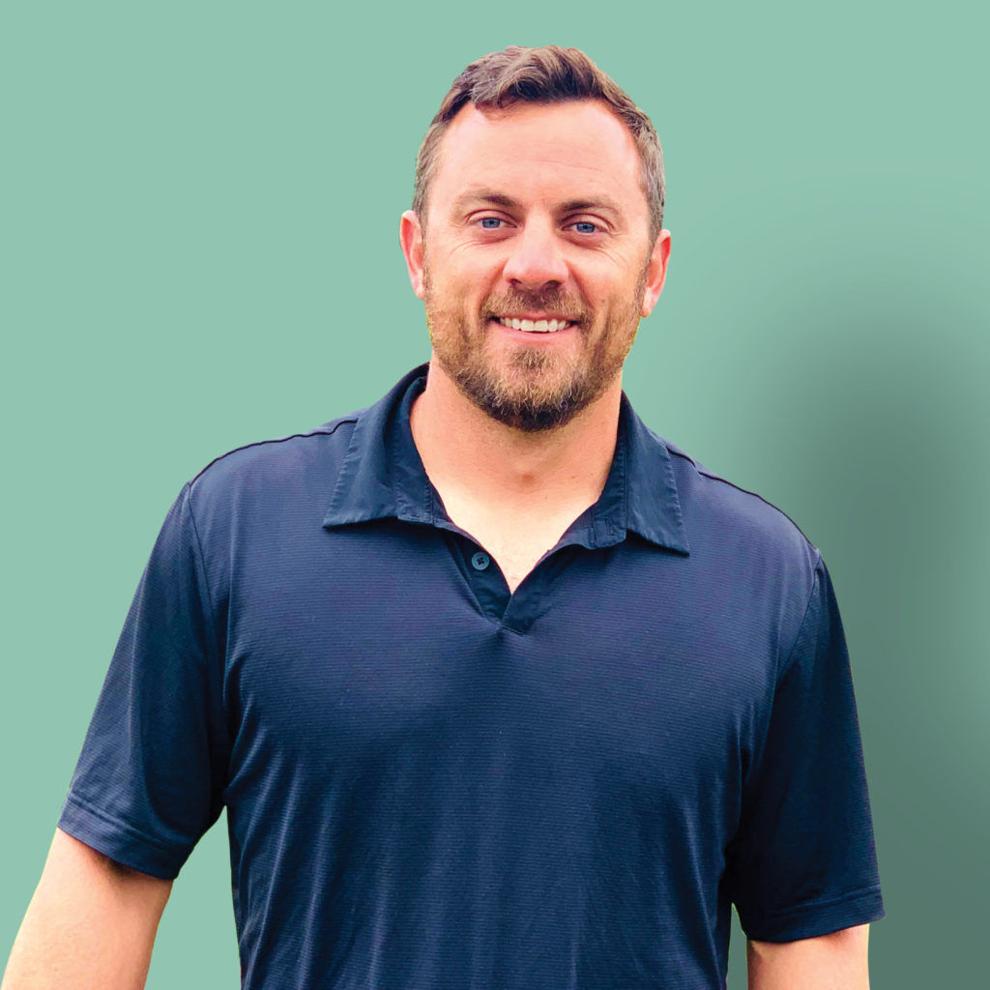 Derek Weldon, 36
Derek Weldon dedicated his life to baseball. After playing and coaching his way through college, he co-founded collegiate baseball and softball scouting and analytics company 6-4-3 Charts, LLC. (6-4-3 is scoring shorthand for a shortstop-to-second-to-first double play, and Weldon played short.) "Baseball teaches so many lessons about perseverance, selflessness, and grit that prepare you for whatever obstacles life throws your way," he said. Speaking of double plays, Weldon's wife, Jennifer, CFO at Capital Medical Center, was a 2018 40 Under 40 recipient, and they have two boys. Weldon also coaches and teaches health part-time at Olympia High School. Weldon said he's inspired and empowered by his wife, business partners, and fellow teachers.
---
Doug Baxter-Jenkins, 38

Community integration program manager, CHI Franciscan
Through his job at CHI Franciscan, Doug Baxter-Jenkins helps assess the health needs of the community while supporting community health-improvement programs. But this Tacoma resident's passion for helping to prevent youth violence, human trafficking, food insecurity, and access to health care goes far beyond his 9-to-5 duties. Baxter-Jenkins also has chaired the Federal Way Violence Prevention Coalition Steering Committee, is on the ambassador board at Emergency Food Network, and volunteers for the Federal Way Coalition Against Trafficking. At home, Baxter-Jenkins and his husband, Jeremy, have volunteered to act as foster parents, and they hope to grow their family through adoption.
---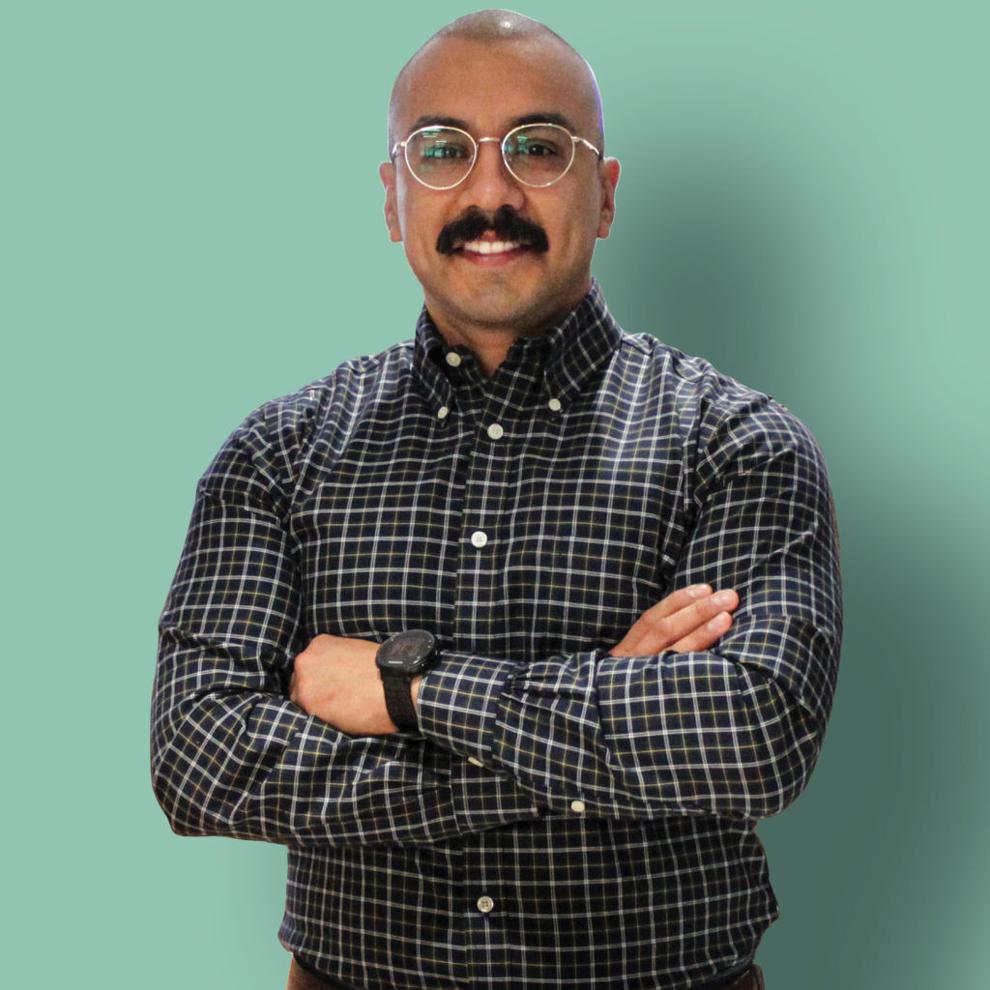 Fabian Benabente, 36
Accounting manager, TrueBlue
Fabian Benabente describes himself as a "(U.S. Army) veteran turned CPA, turned financial systems guru, turned superdad." But there's much more to this California transplant. Not only does Benabente love constructing LEGO sets with his 5-year-old and playing competitive pinball — he participates in a weekly league and in various tournaments — he also is on the board of the Washington Society of Certified Public Accountants' Tacoma chapter. There, he helps bring hundreds of South Sound professionals together, which, he said, is his favorite aspect of the local business community. "I appreciate how I'm only a couple introductions away from anyone," he said.
---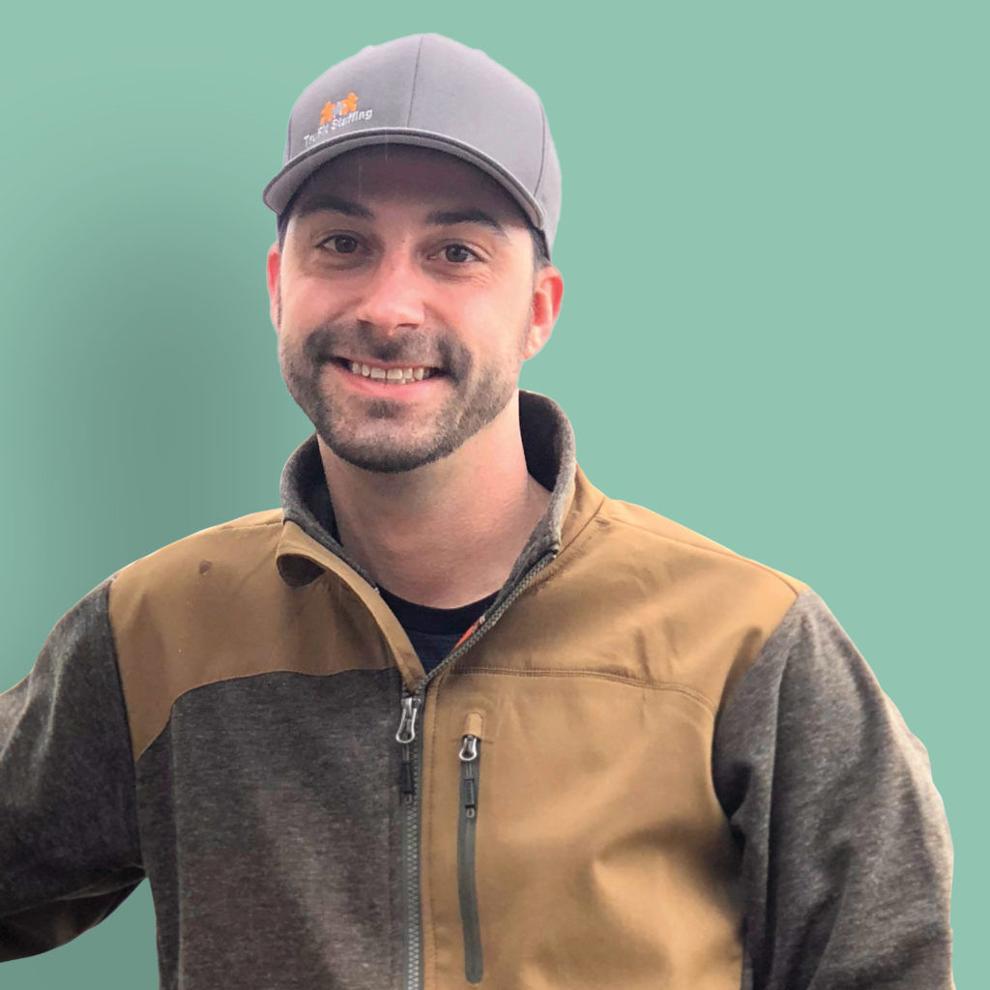 Geoff Howell, 33
At home on Fox Island, this Tacoma native and his wife have their hands full with a 3-year-old, an infant, a dog, and three chickens. But that doesn't stop Geoff Howell from killing it in his business and nonprofit endeavors. In 2017, Howell started his own company, TruFit Staffing, a temp-to-hire business specializing in skilled manufacturing and permanent job placement for out-of-work individuals or newly relocated residents. He's an enormous advocate for the economic development of the South Sound, doing his part to ensure a high-quality workforce is available. He also serves on the board for Rebuilding Together South Sound and regularly volunteers for the nonprofit.
---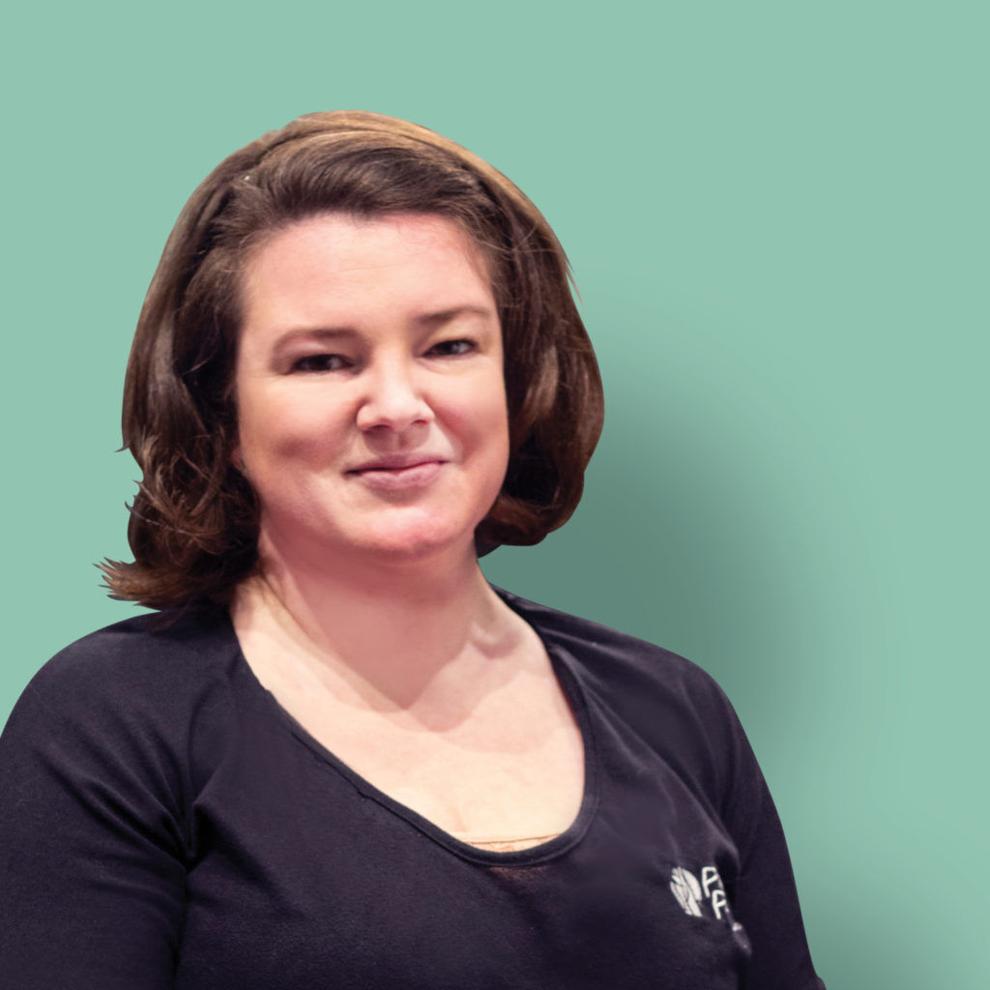 Heidi Leonard, 38
A powerhouse entrepreneur, Heidi Leonard gave up her stable government job to grow her business. That sacrifice has paid off, with the Puyallup Chamber of Commerce recognizing the mother of three as the "Rising Star Entrepreneur of the Year" in 2018. If that weren't enough, Leonard also serves as a soldier in the Washington Army National Guard, where she fights for gender equality in the military. Recently, she drafted the Women's Leadership Council Charter to combat sexism and promote women and minorities in leadership roles. When she's not working, Leonard's either volunteering at the local middle school, competing in Art Battle Seattle events, or helping her husband chase their children around the house.
---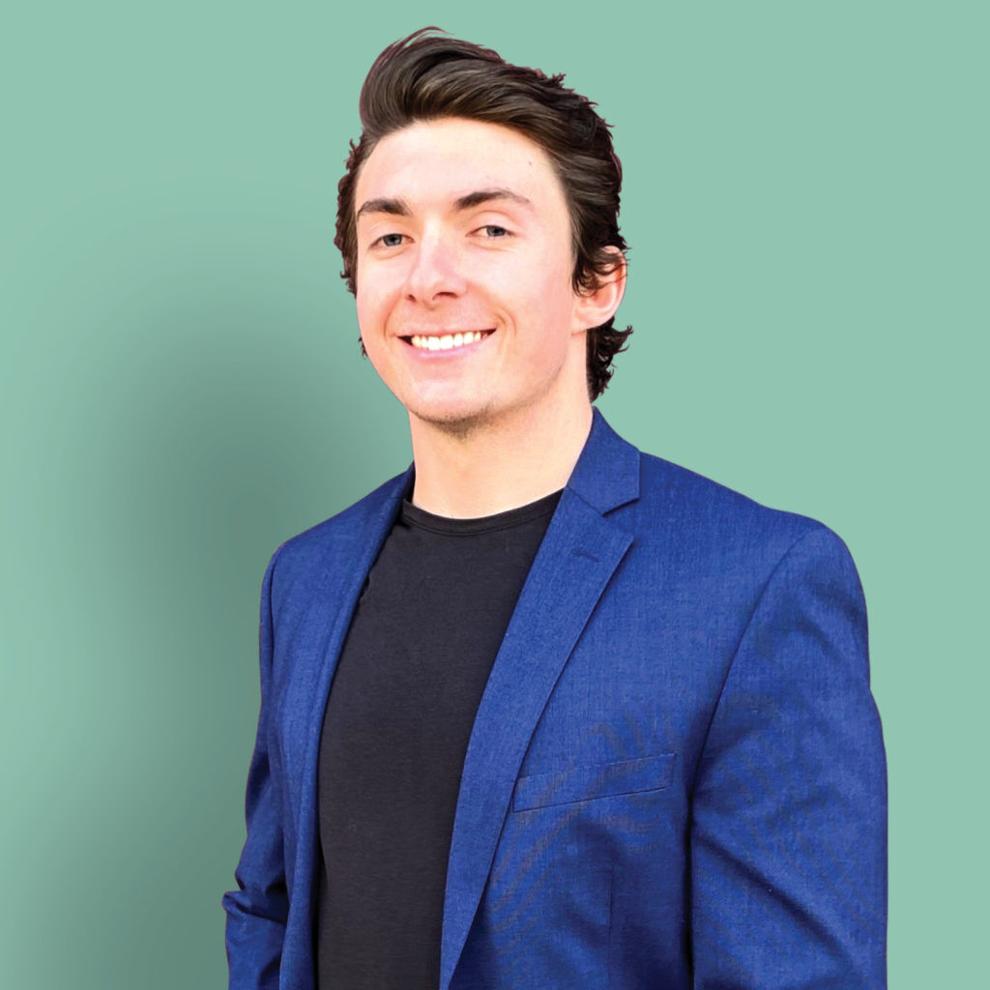 Jake Lemke, 22
Most people in their early 20s can't claim ownership of two businesses, but Jake Lemke isn't most people. In 2015, the Lake Tapps resident founded Lemke Capital, a currency-trading business, and, after starting in real estate in 2016, he became a licensed real estate broker who now flips homes, buys rentals, brokers transactions, and more. "I grind and put my all into everything I do," Lemke said. "I believe if I'm going to do something, I might as well do it as best as I can, and I apply that to everything." That gusto also applies to his many outdoor hobbies and the books he reads voraciously.
---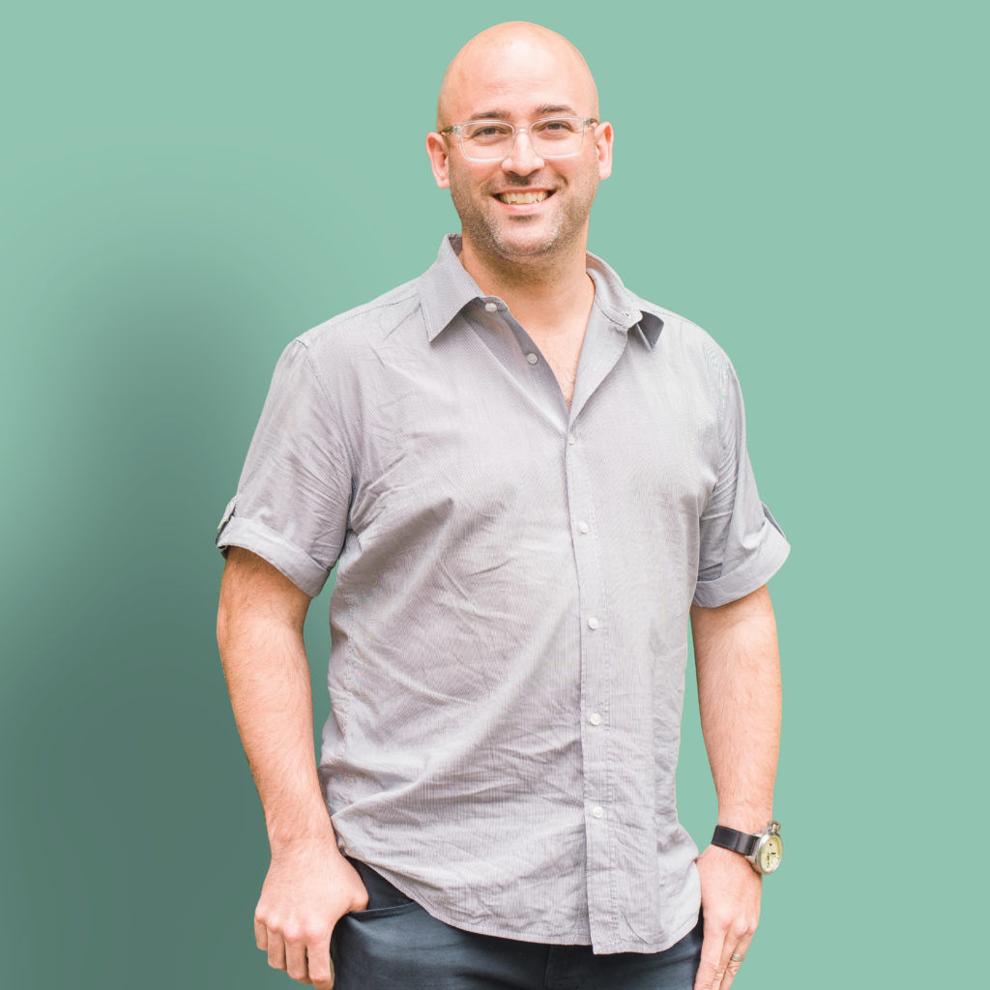 Jake Nyman, 39
A master marketer and energetic leader, Jake Nyman has supported growth opportunities throughout Tacoma. He knows just how to bring people together and maximize the potential of any small business. He's improved marketing for beloved Tacoma landmarks such as Tacoma Boys Grocery and the American Cancer Society, and created high-value shared office spaces in Tacoma for small businesses. When he's not expanding local business, he's restoring his own 130-year-old Tacoma home, while his three kids play loudly in the front yard.
---
Jamie Taylor, 35
Jamie Taylor's vision for party planning made easy ballooned into something special. Confetë Party initially was developed to help busy moms throw Instagram-worthy parties with less pre-event work. It offers prepackaged party boxes, decor, and balloon installations, the latter of which took off. "All of a sudden, we went from being an online party box company to going straight into event production and design, which led us to the doorsteps of some pretty neat people, businesses, and events," she said. Taylor said patience has been her biggest business challenge, but knows success takes time. Before she's 50, she wants the business to run itself.
---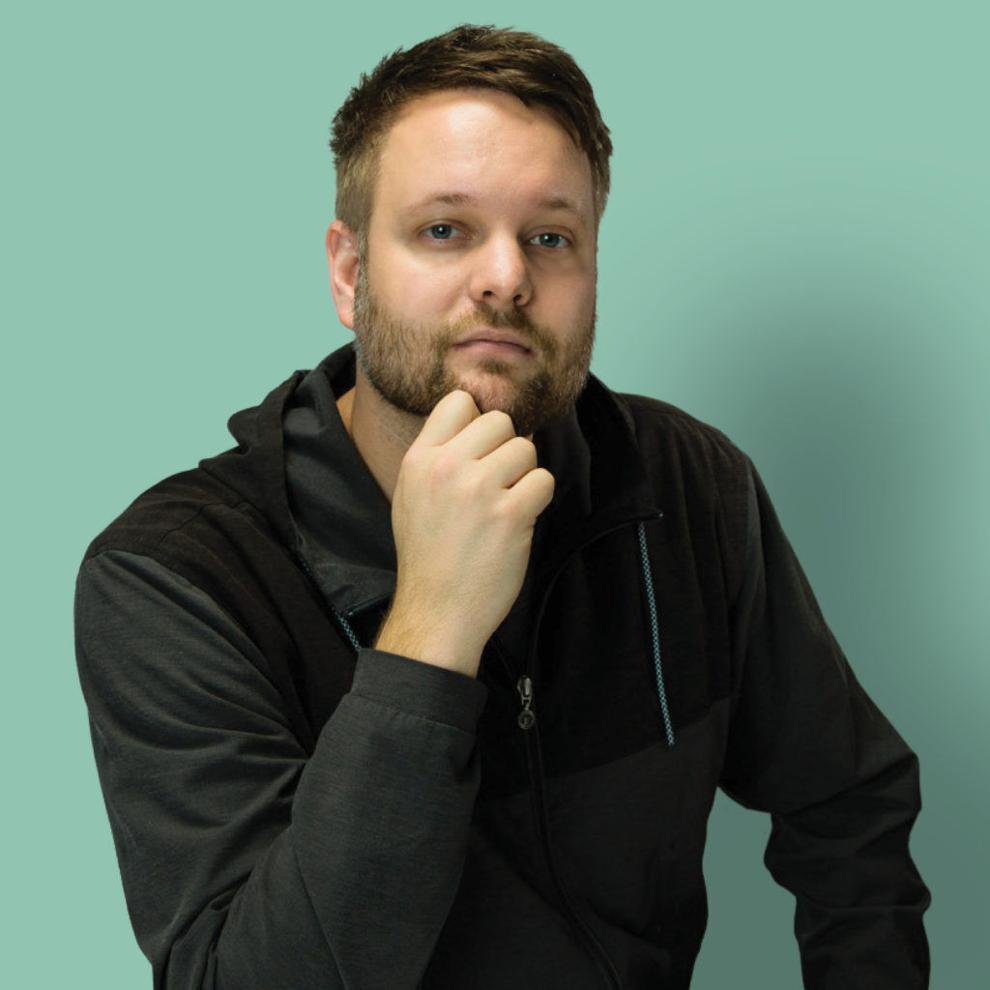 Jason Moore, 32

President and creative director, True Linkswear
A true golf-industry veteran, Jason Moore cut his teeth on his "first job" selling used golf balls in front of his father's Parkland driving range. In 2009, Moore founded his "second" golf-centered business, this time from his own backyard with his brother, Ryan Moore, a PGA tour professional. He's managed his golf shoe business through many ups and downs, and now his products are widely recognized throughout the industry as among the most comfortable performance shoes on the market. Moore also partners with the Multiple Sclerosis Society to help raise money and awareness. When Moore is not working, he's perfecting his own swing or spending time with his family.
---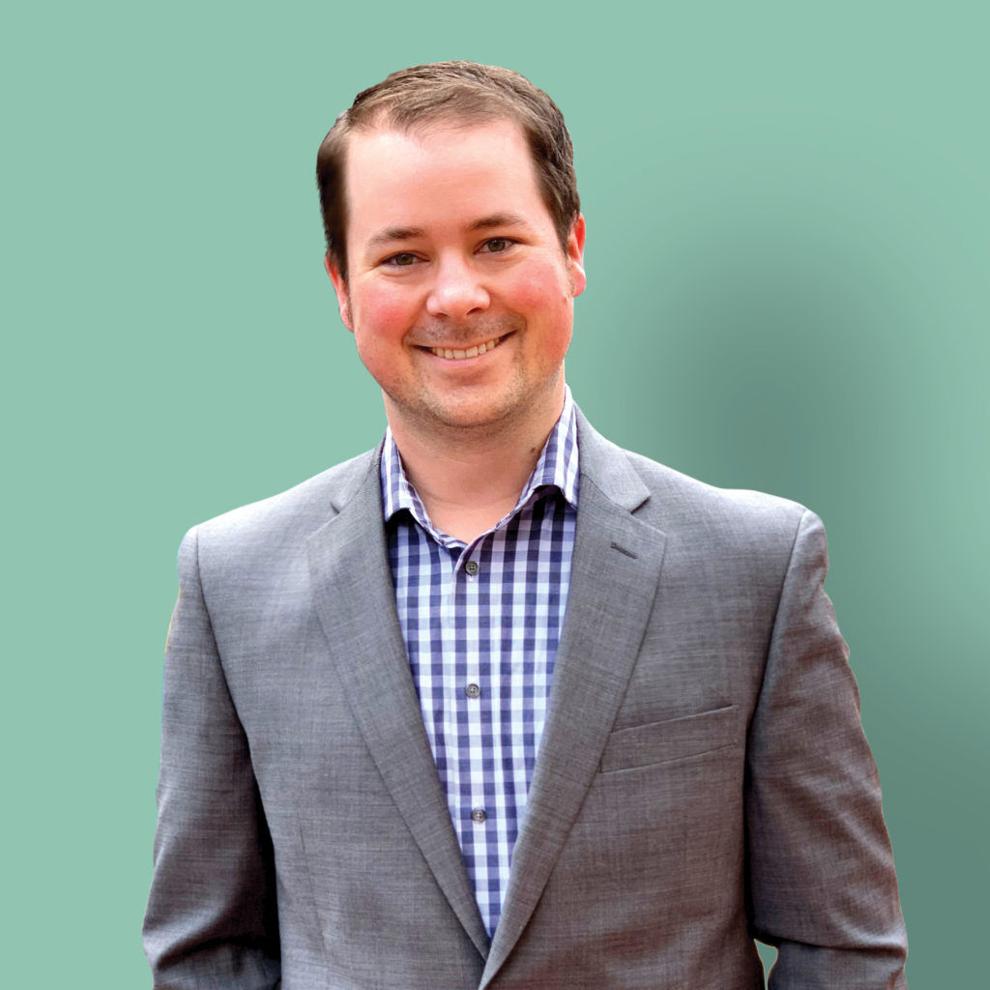 Jordan Rash, 36

From his first job as a blueberry picker at a Salem, Oregon, farm to serving as a U.S. Forest Service wildland firefighter during college to his eight-year stint as Forterra's conservation director, Jordan Rash has had a lot of interesting jobs. However, the Willamette University graduate said his most impactful job is the one he currently does for Sound Transit. "I lead transit-oriented development for Sound Transit on projects throughout the region, with an emphasis on developing affordable housing by utilizing the agency's surplus property," he said. When he's not working, Rash serves on the board of Tacoma's Downtown On the Go and enjoys playing outdoors with his wife and two children.
---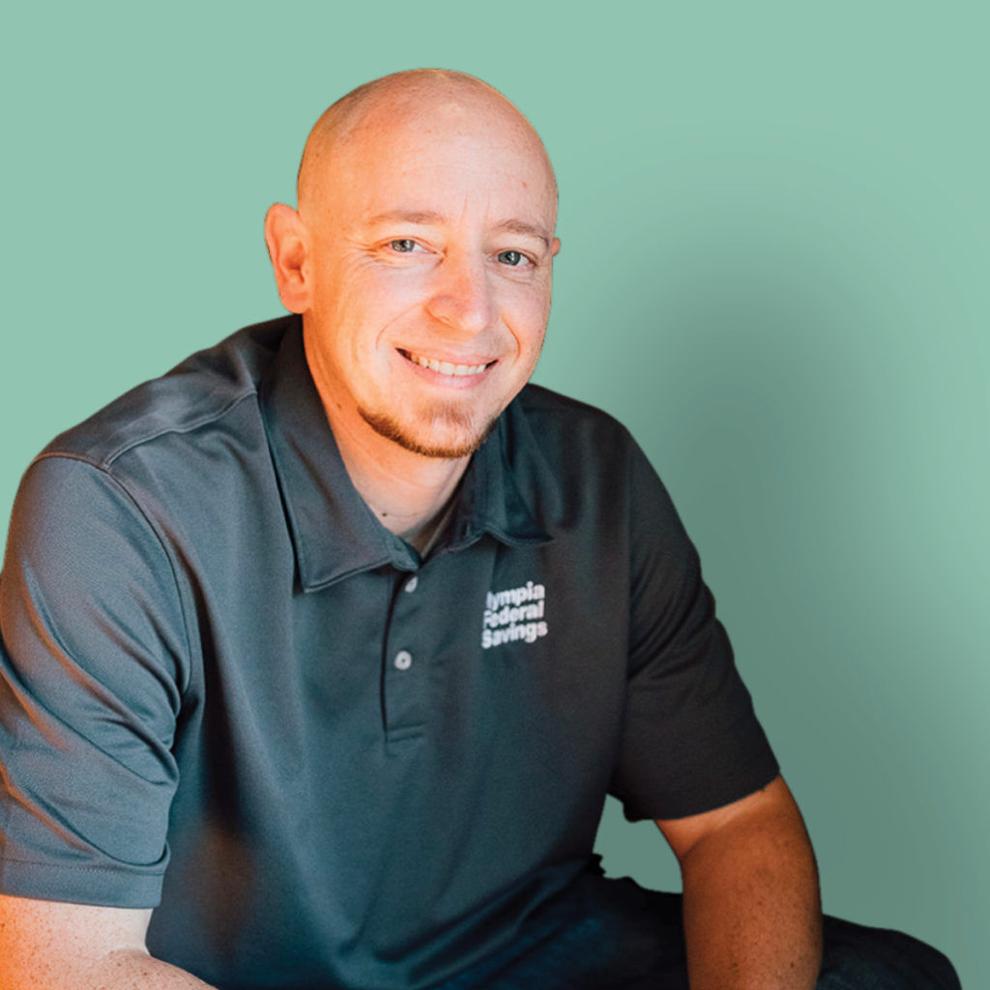 Josh Deck, 37

A true family man, this South Sound native puts his wife and two boys above all. Josh Deck's biological family gets as much of his time as he can muster — whether it's a T-ball game or just playing outdoors — and the rest of his time goes to his professional family. "OlyFed to me is truly the family atmosphere that everyone dreams about when they enter their professional career. I couldn't ask for a better community to work, live, and raise my family in," Deck said. When the work is done and his family is doing its own thing, Deck likely can be found on a South Sound golf course.
---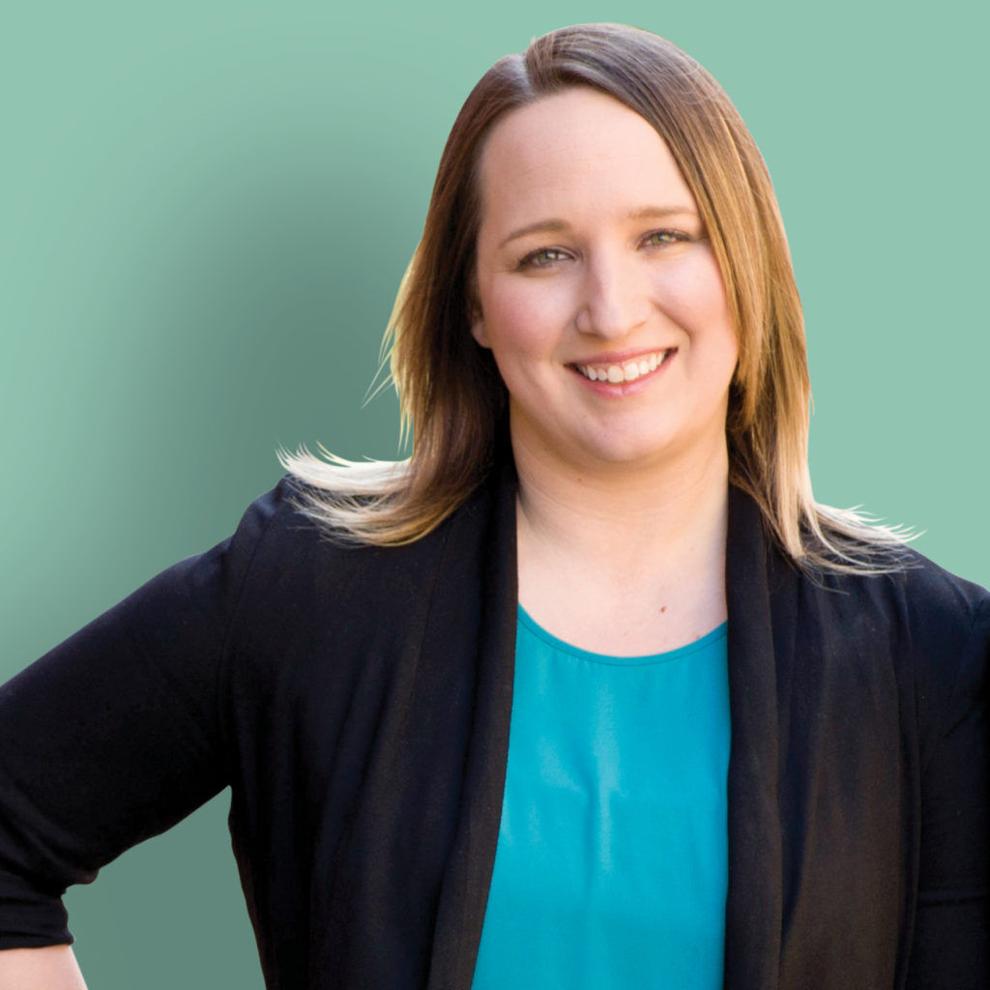 Kacie Leacy, 33

Senior advisor and principal, JayRay
Though she started her career as a promotion assistant at CBS Radio, it was an internship at Tacoma-based JayRay that made Kacie Leacy fall in love with both Tacoma and the world of communications. And Leacy said she has no regrets — with the exception of a missed photo opportunity with the "up-and-coming" Taylor Swift during her tenure at CBS Radio — having since worked her way up to be one of the agency's owners. "My passion continues to be working with clients that are making a difference in their communities, from credit unions to human services nonprofits and beyond," Leacy said.
---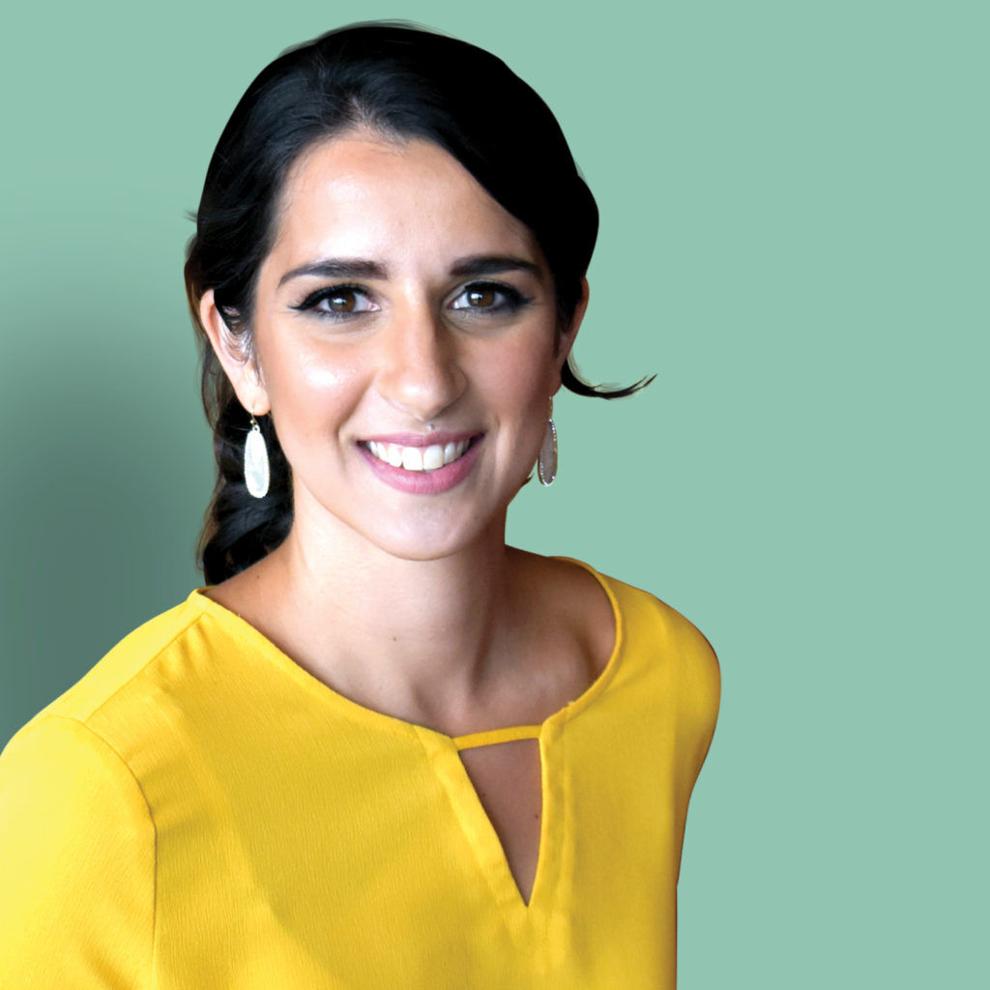 Karina Bharne, 32

Everything in Karina Bharne's life can be traced back to fifth grade, when she first started playing the trombone. "Ever since then, music has been an important part of my life," she said. What followed was a college career wholly focused on music. After earning a bachelor's degree in trombone performance and a master's in arts management — both from Carnegie Mellon University in Pittsburgh — Bharne has been rocketing up the symphony leadership ranks in Pittsburgh; San Antonio; and, most recently, Tacoma. In her spare time, Bharne routinely donates her time to perform at MultiCare with a friend who plays the trumpet. Bharne even married a fellow musician, a bass trombonist at the Vancouver Symphony in British Columbia.
---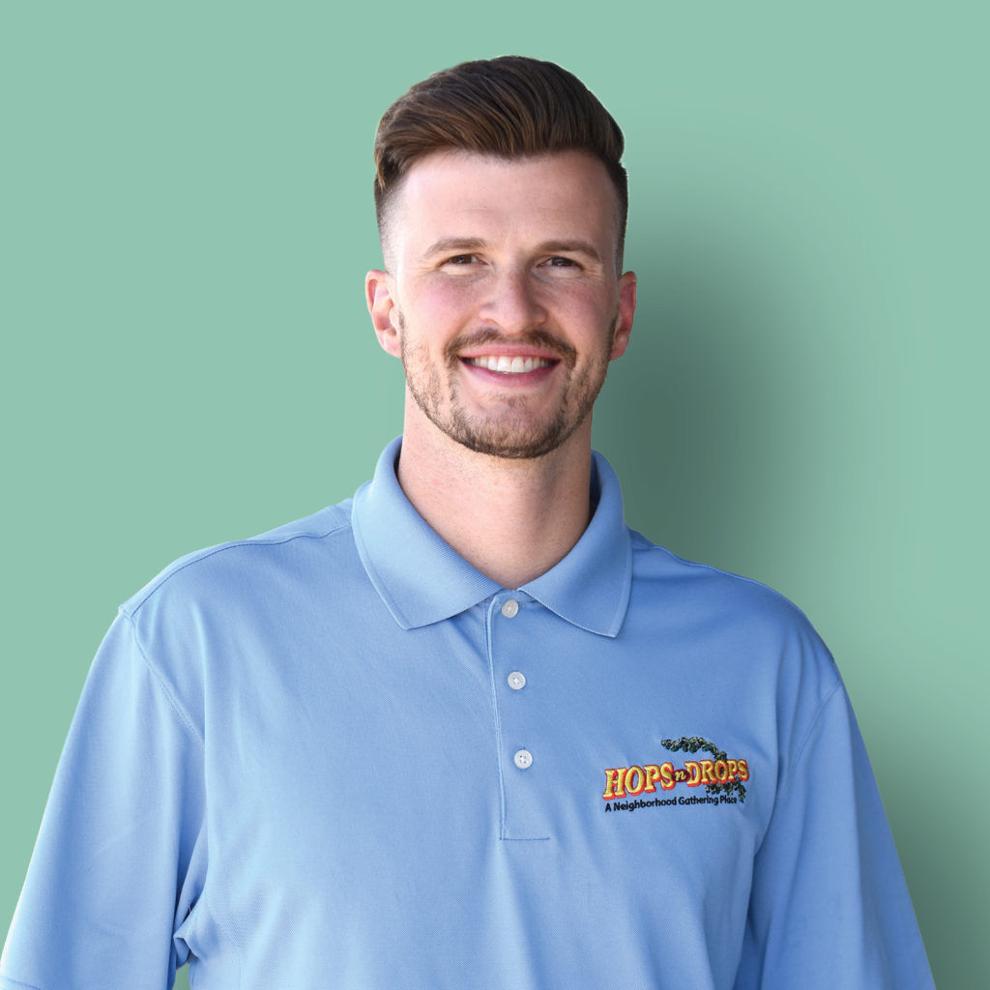 Kevin Eggen, 33
Vice president of development, Hops n Drops
A veteran of the restaurant and service industry, Kevin Eggen was busing tables at 16, serving at 18, and bartending at 21. When his parents founded Hops n Drops, Eggen already had proven his restaurant savvy, and they brought him on as bar manager of the original Bonney Lake restaurant. As the restaurant chain grew to encompass more than 20 locations in Washington, Oregon, and Colorado, so too did Eggen's role in the family business, acting as kitchen manager, general manager, and regional manager throughout his tenure. Now, he's the vice president of development and has his sights set on expanding the company.
---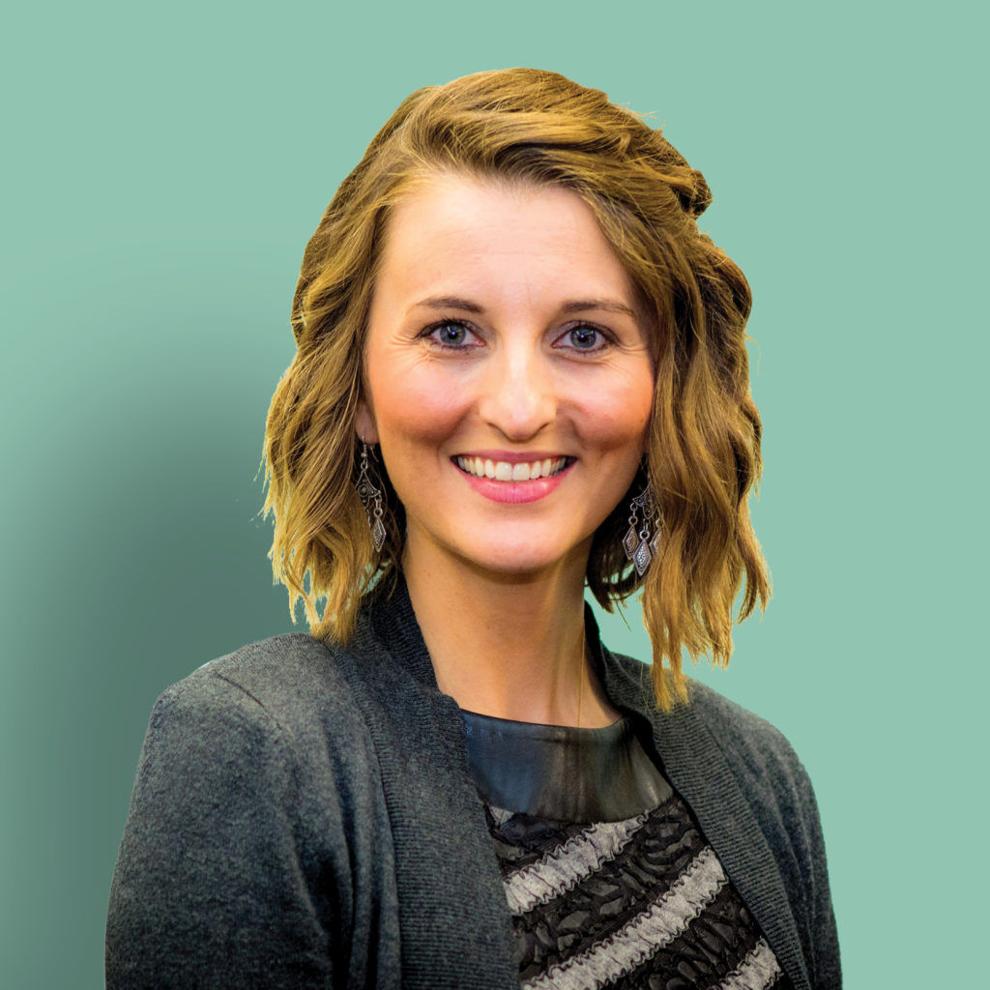 Lisa J. Smith, 35

As a young adult, Lisa J. Smith never could have imagined moving back to Grays Harbor following college. But she did after graduating from Central Washington University, learning, "Never say never." A self-described "huge community advocate" for Grays Harbor, Smith is an active volunteer, including her role as the current president of the Aberdeen Rotary Club (she was the 2015 Rotarian of the Year). She loves "connecting people for the greater good. It's her personal motto." Smith also practices essentialism, the disciplined pursuit of less to improve well-being, productivity, and prioritization. And she's learning to live in the present and "to take leaps of faith to create a beautiful life that has been well lived before I turn 50."
---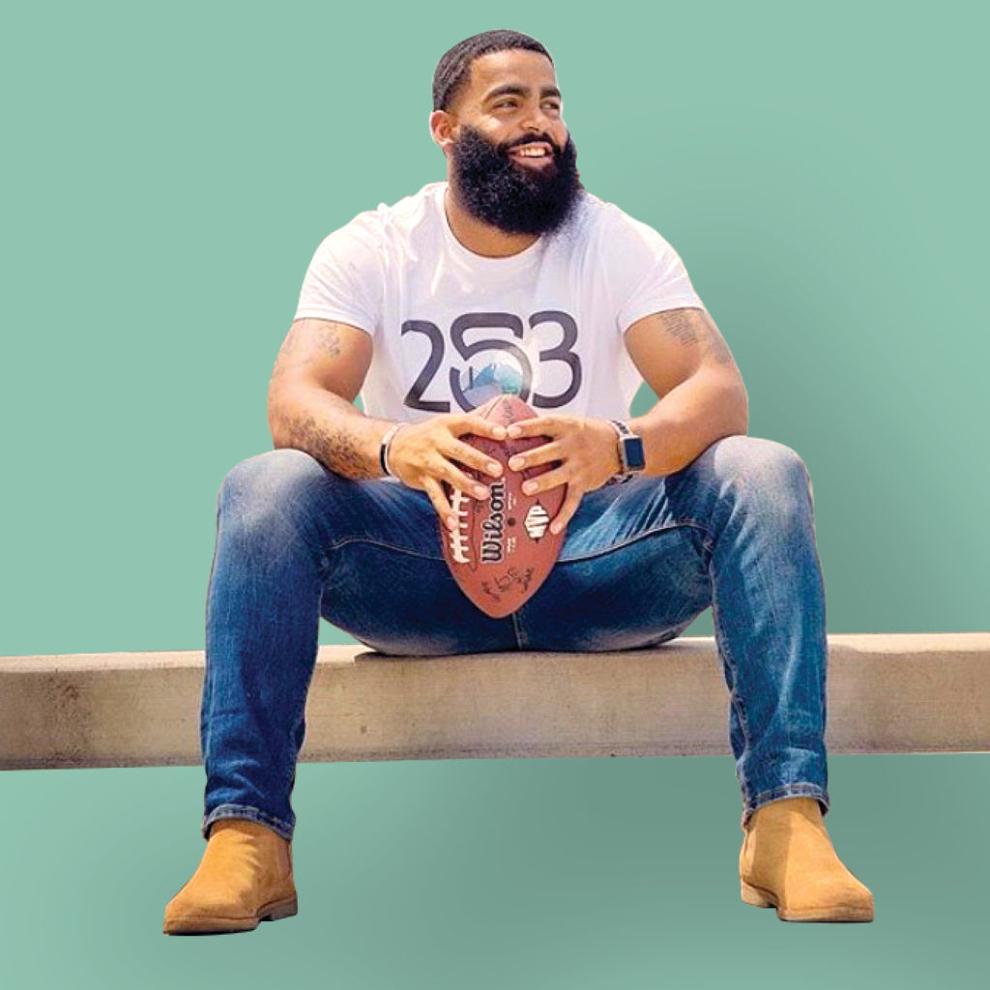 Louis Davis Jr., 28
Beginning as early as elementary school, Tacoma-born Louis Davis Jr. was enamored with sports. He used to play at the Boys & Girls Clubs before his talent for athletics earned him university scholarships and a tryout for the National Football League. After a short career in the IT sector, Davis has transitioned his love of fitness into a personal training business. He said his most accomplished moments as an entrepreneur come from knowing that his clients rely on him for motivation, which in turn motivates him to be the best he can be.
---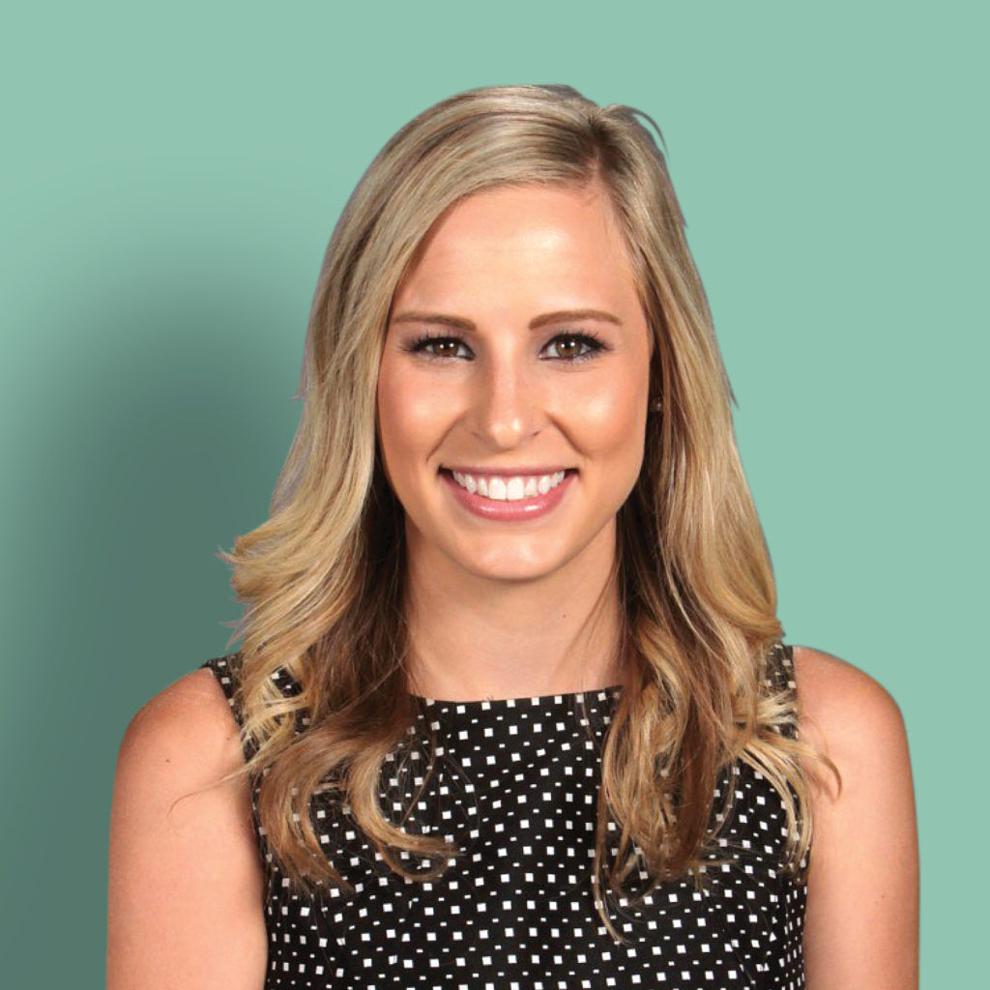 Maddy Freeberg, 31

This Bellarmine alumna has a special perspective on what incoming students can expect from the private Tacoma high school. Maddy Freeberg graduated from Bellarmine in 2007 and, in 2015, returned as its alumni relations manager. When the opportunity arose to become the director of admissions, the Alaska transplant said she was elated. "I fell in love with helping new families learn about Bellarmine's mission and building relationships in the community," she said. "As an alum, as well as being married to a fellow grad, I love being back on campus and serving future Lions." When she isn't working, Freeberg can be found rocking out to Sesame Street tunes with her 1-year-old.
---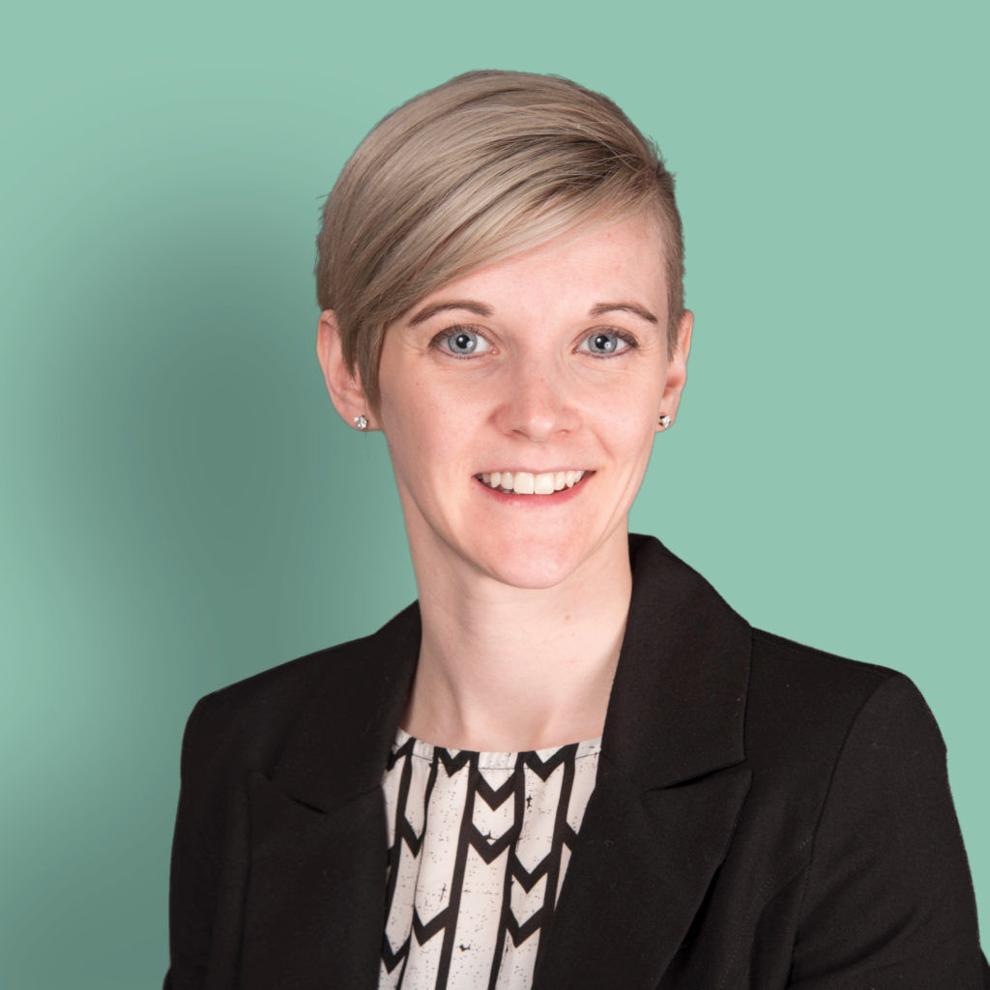 Mary Barrett, 32

A self-described "proud introvert wearing an extrovert mask," Mary Barrett is a small-town Ohio transplant who moved to the South Sound in 2015 in search of new adventures. And adventures are something Barrett said she found in spades through her work at the Northwest Seaport Alliance, and in her personal life through meeting her husband, Grady. Barrett's move was further validated by the South Sound business community, which she said she has grown to love for its "connectedness and willingness to share resources and insight." When she's off the clock, Barrett's adventures include mountain biking with her husband and cuddles with the couple's dog, Tug.
---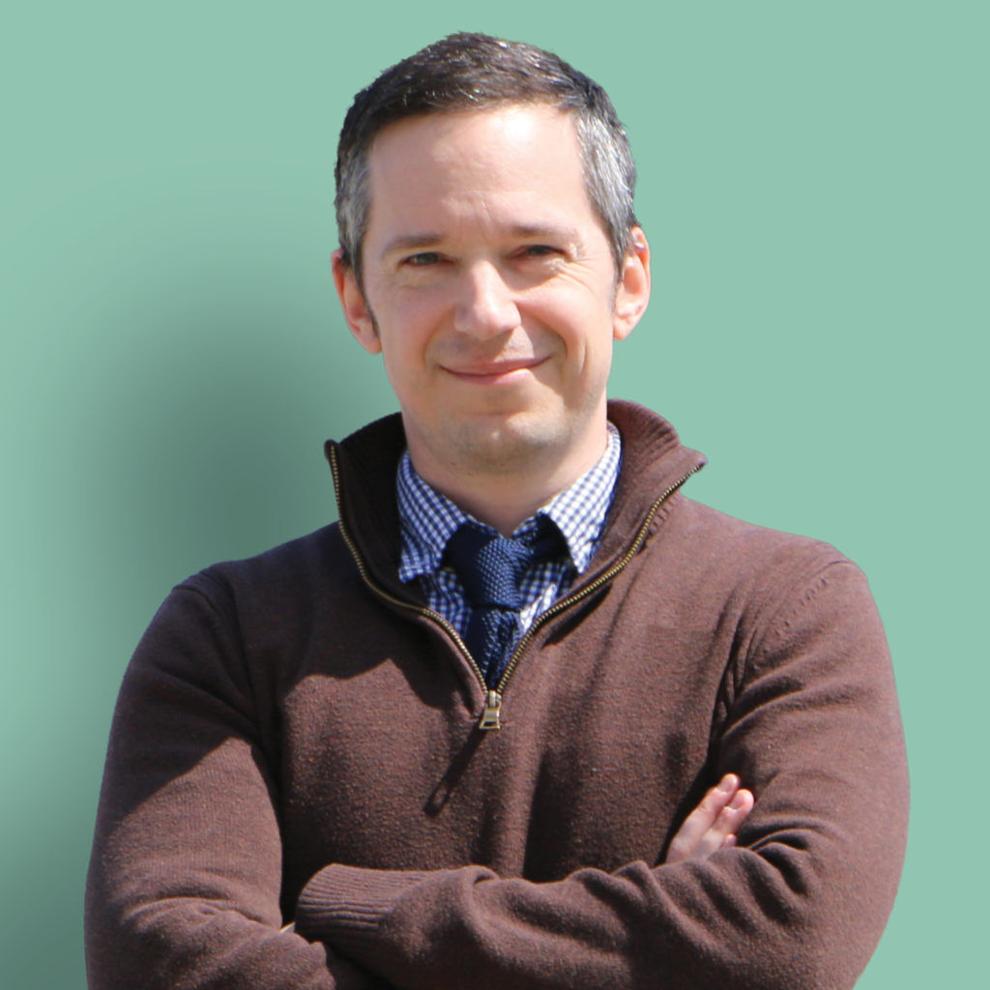 Matt Wakefield, 39

Senior communications manager, Travel Tacoma – Mt. Rainier Tourism and Sports
As the mouthpiece for Tacoma's destination-marketing organization, Matt Wakefield is the voice that entices travelers to spend time in the City of Destiny. An avid traveler himself — he's run with the bulls in Pamplona (three times!), can speak conversational Mandarin, and has walked the Camino de Santiago pilgrimage (also three times) — Wakefield knows firsthand what's out there and why the South Sound is so special. The Washington State University grad said his biggest professional challenge has been overcoming the outdated impressions some visitors might have about the city. "Fortunately," he said, "it usually just takes one visit to set someone right."
---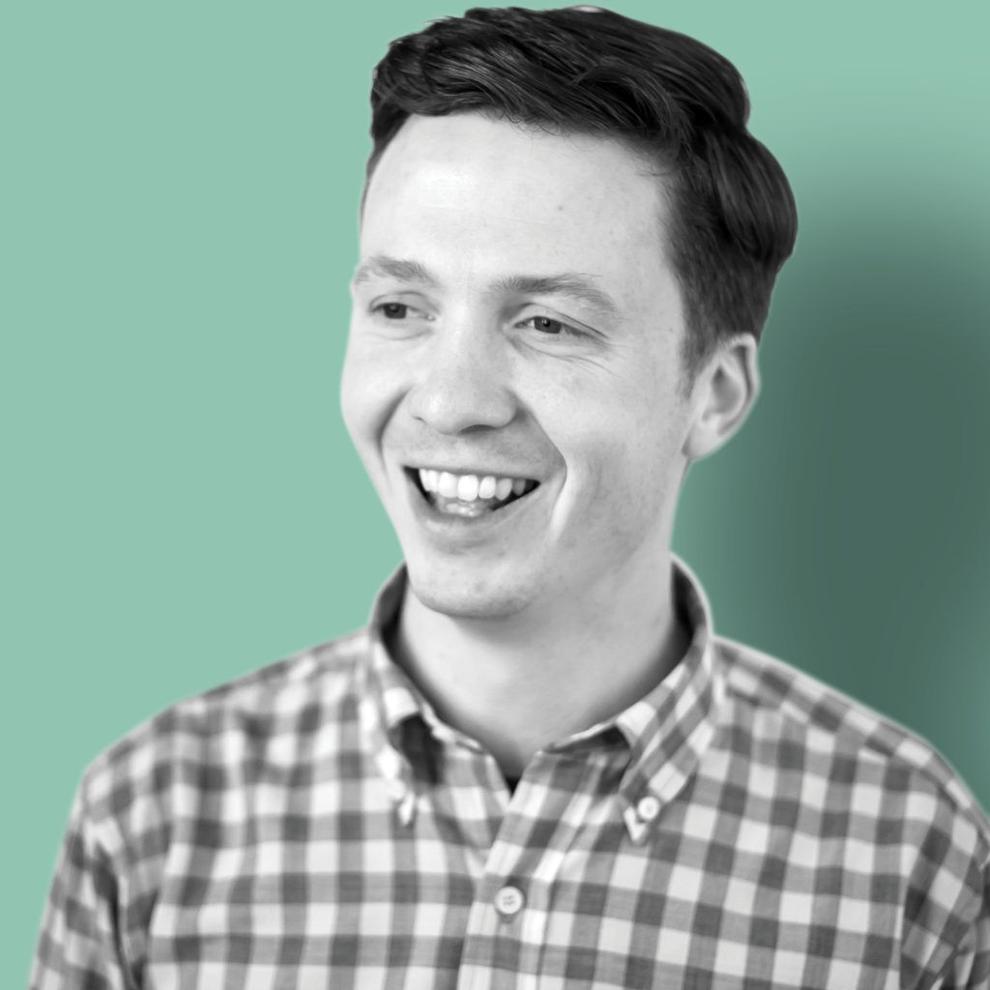 Michael Duggan, 36
Eleven years ago, Michael Duggan and his wife, Gretchen, bought their first home in Tacoma, where they still live with their black poodle, Dandie. Duggan said the purchase was a defining moment in his life, and it motivated him to help others achieve the same dream. "(Duggan Homes) is a business with real estate at its core, but it's sustained by empathy, community engagement, creativity, and a deep commitment to local connection and personal care for our clients," Duggan said. This family business has deep community roots and strives to help others lay down their roots here, as well.
---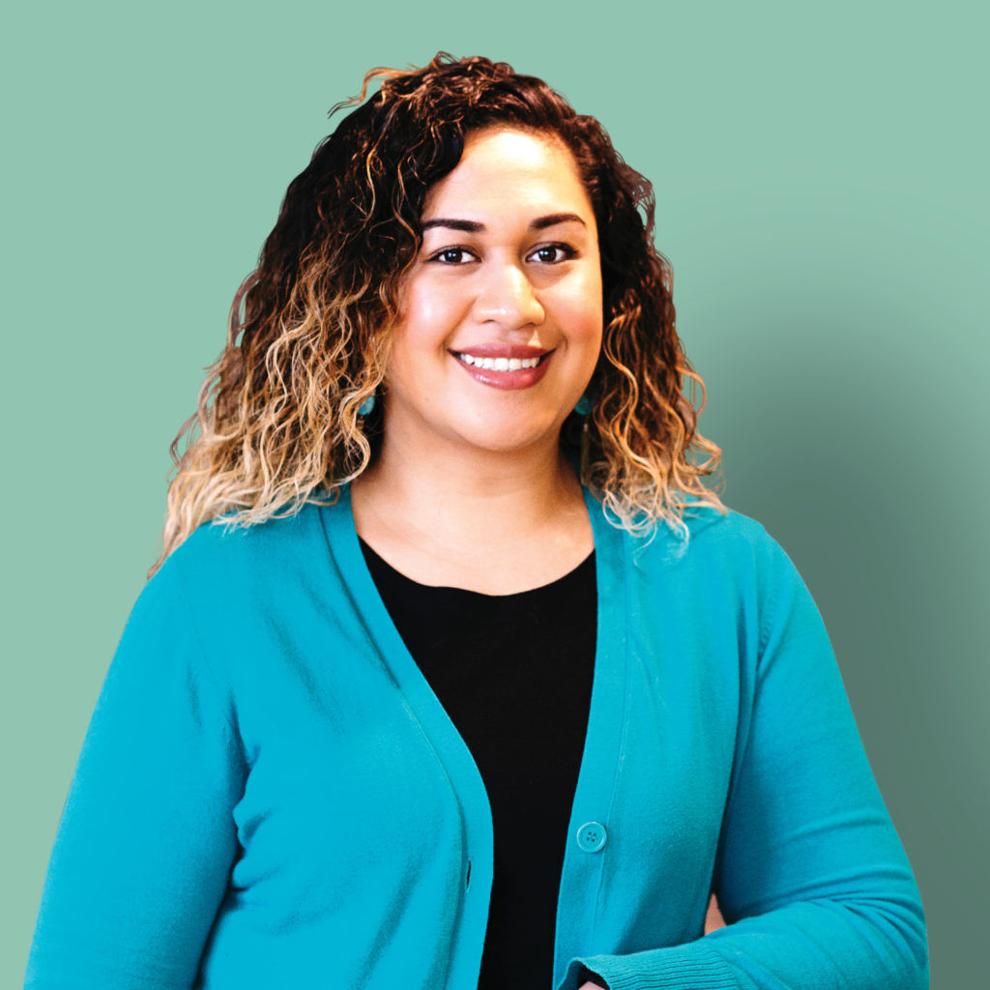 Queena Tupou, 31
A leader at heart, Queena Tupou cited a proverb that resonates with her: "The pathway to leadership is through service." She's fulfilled by serving her community, co-workers, family members, or friends. Her leadership, including helping implement the breast center's FaithHealth in Action program — which partners with local African American, Pacific Islander, and Hispanic churches to build a health ministry and educate congregants on health issues — impressed her supervisor, the center's executive director, Leanne Noren. Tupou, the oldest child from a Samoan family, was born and raised in Tacoma and has excelled at growing and implementing programs that reach the community's underserved, Noren said.
---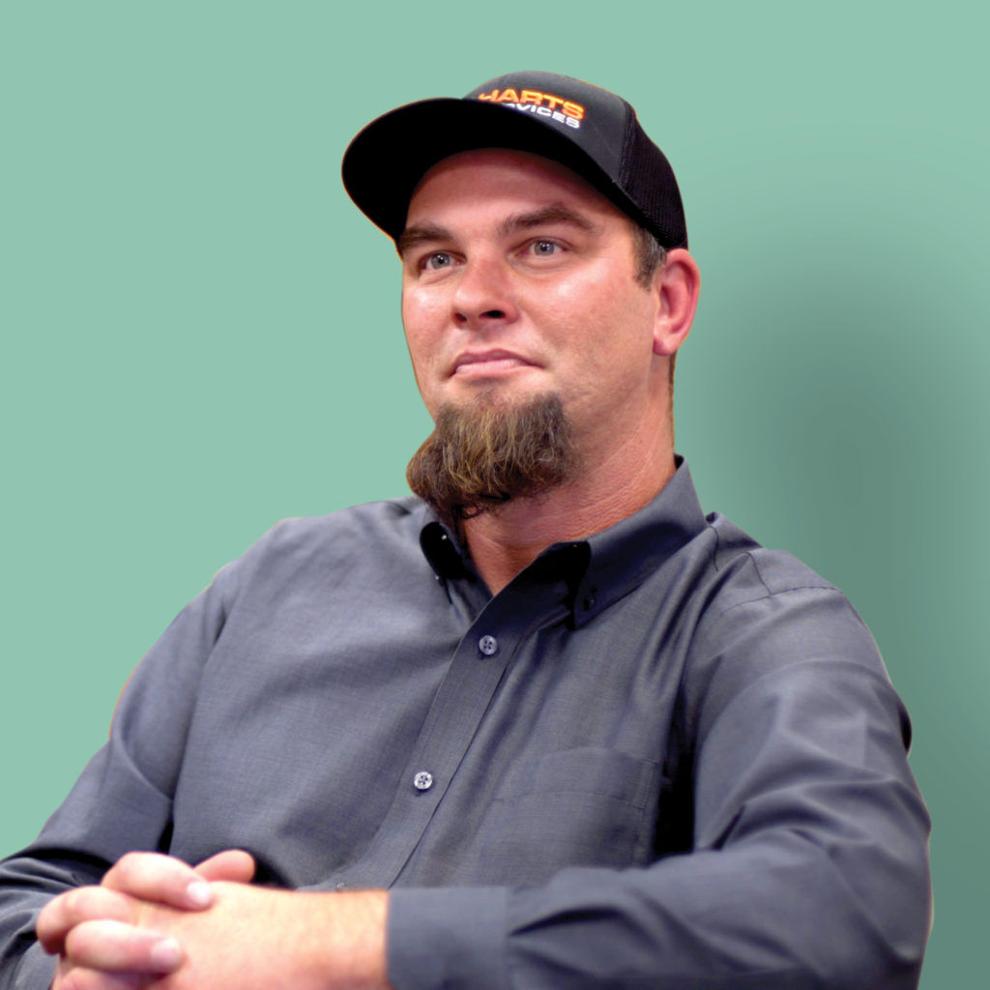 Richard Hart, 36
Poulsbo resident Richard Hart has been working as a plumber since he was 20 years old. Over the next decade, he became recognized as one of the best plumbers in Hawaii, where he worked for a company he loved. Though Hart said he regretted leaving Hawaii and its ample opportunities to catch waves with his three boys, a move to Washington meant new opportunities. "When I moved to Washington and couldn't find a similar company, I decided to start my own," he said. The goal he shares with business partner, and fellow 40 Under 40 honoree, Dan Hartsough, is to serve the community "at a world-class level."
---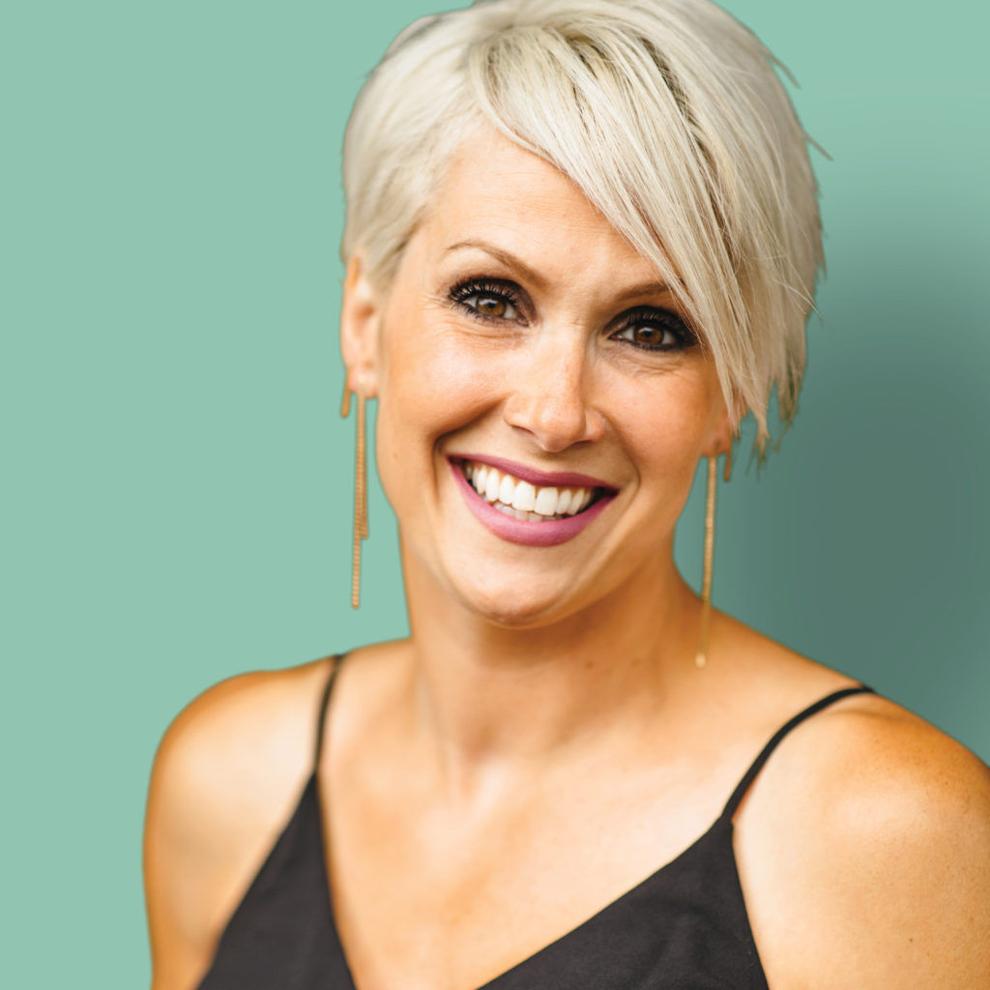 Sam Hamblet, 39
Sam Hamblet opened Eye Love Olympia, an eye care center in Tumwater, last year with the vision of serving her community. She gives back to local charitable organizations with every pair of glasses purchased, and regularly gives eye care services to those in need. The mother of four, who grew up in Olympia, said her first priority always has been community. "I try to go above and beyond to help my patients, who become like family, in any way I can," Hamblet said. In the future, Hamblet hopes to take her compassion for others abroad through a mission trip with family and staff.
---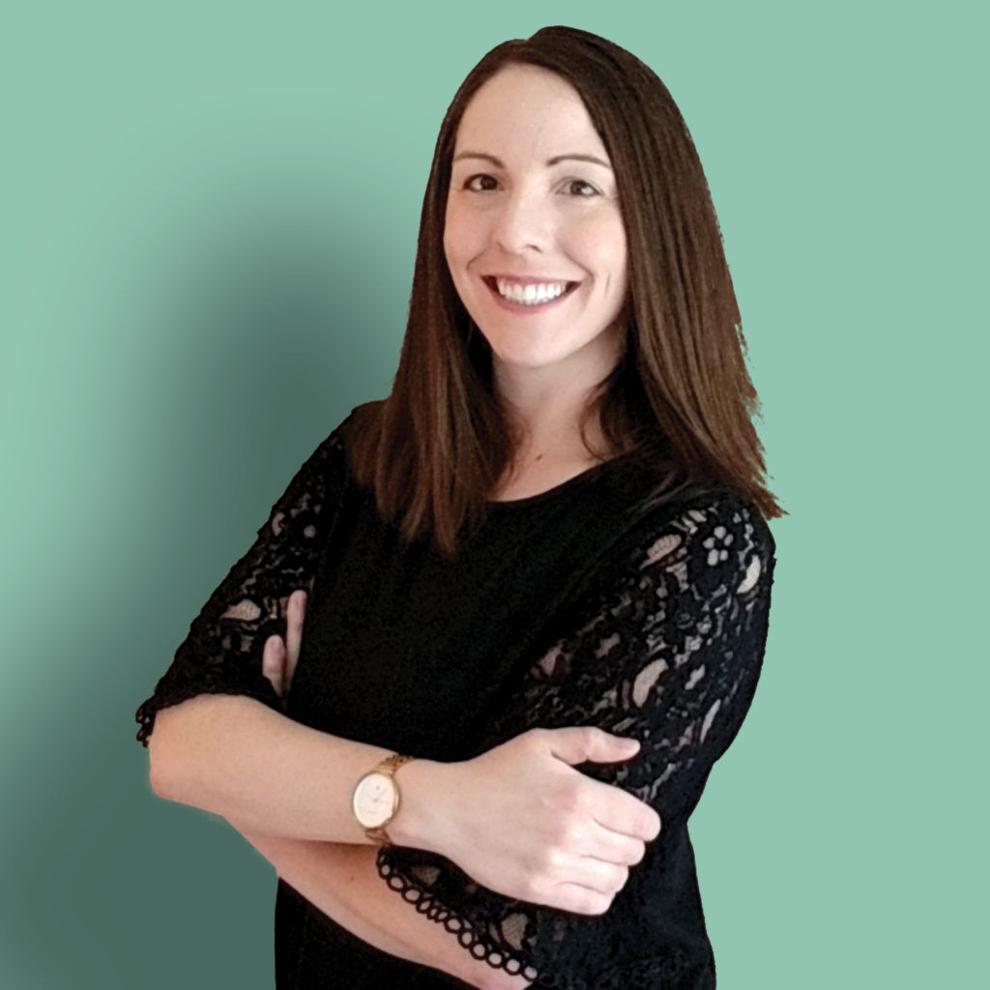 Sarah Allen, 34
By the time Sarah Allen turns 50, she hopes that some people she has helped serve are better off because of her work. Considering her passion for nonprofit work and her 13 years serving Puget Sound communities, it seems she is well on her way to that goal. The Lake Tapps resident and mother of two said she first realized her love of philanthropy as a communication major at the University of Washington, where she worked the night shift at the student calling center. "My true passion," Allen said, "is bringing awareness to the needs of our community and inspiring action."
---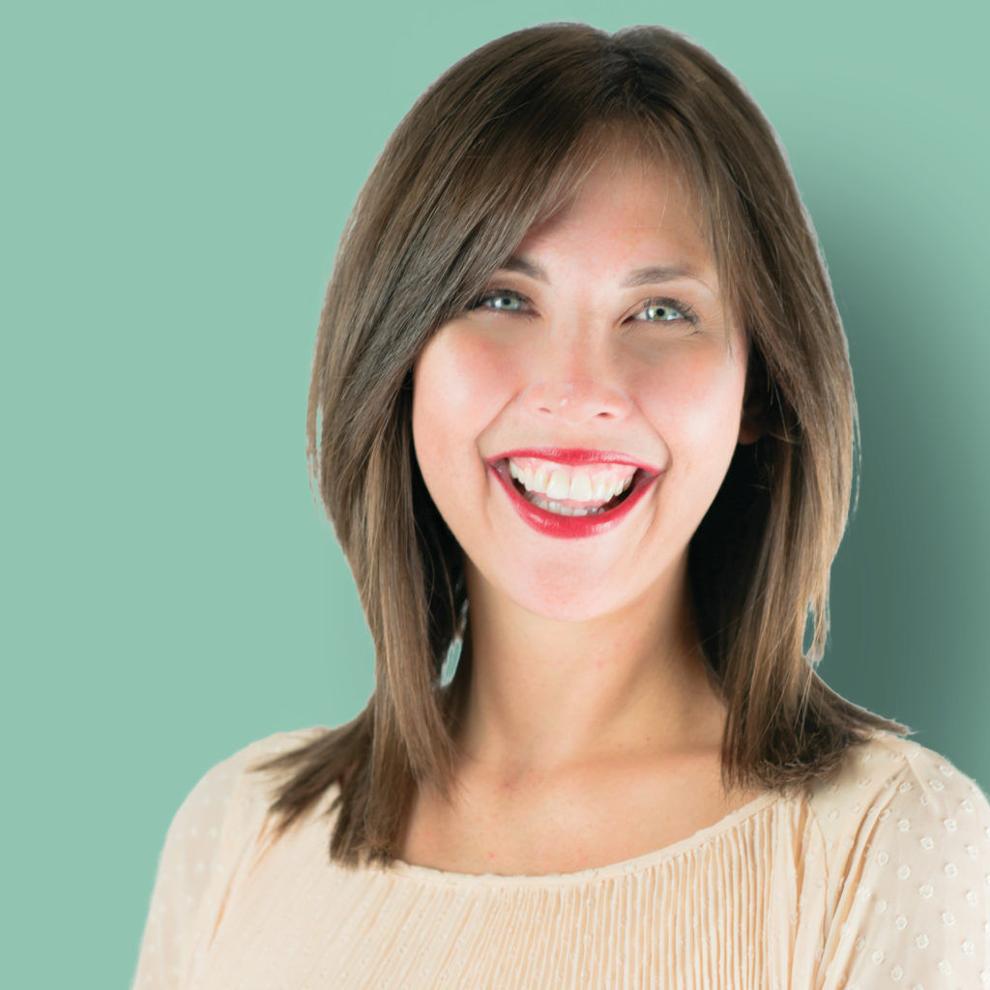 Sherri Jensen, 33
For many individuals born into poverty or homelessness, escaping the cycle can feel near-impossible. Tacoma native Sherri Jensen, however, was able to move past the poverty, trauma, and bad decisions of her early life by seeking out a strong support network and facing the most difficult parts of her life head-on. "I fought to change my circumstance," she said. In doing so, she earned her GED and began navigating the workforce. The mother of two now heads the nonprofit she founded that connects people in poverty with employment, using her own personal experience to help guide her leadership.
---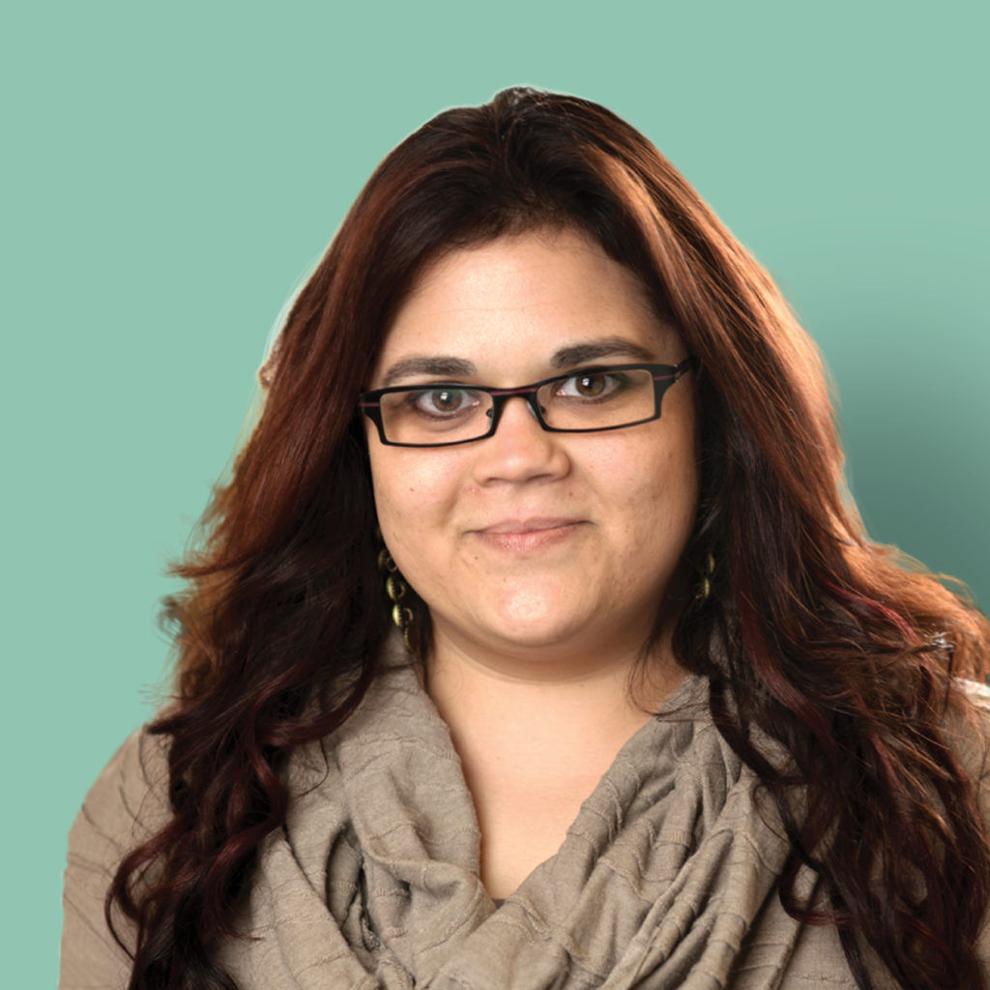 Shona Bose, 38

Growing up in Pullman as the daughter of a college professor and a mother with a master's degree, attending college was the only future Shona Bose knew. Unfortunately, Bose said, she had no idea what she wanted to do once she'd earned her bachelor's degree. Settling on a position at a small town building supply company, Bose found herself fascinated by what she saw there. "One day, my boss (a close friend) looked at me and said he would fire me if I didn't go to architecture school," Bose recalled. One master's degree later, Bose arrived in the City of Destiny ready to work in architecture. In the future, Bose hopes to own her own business.
---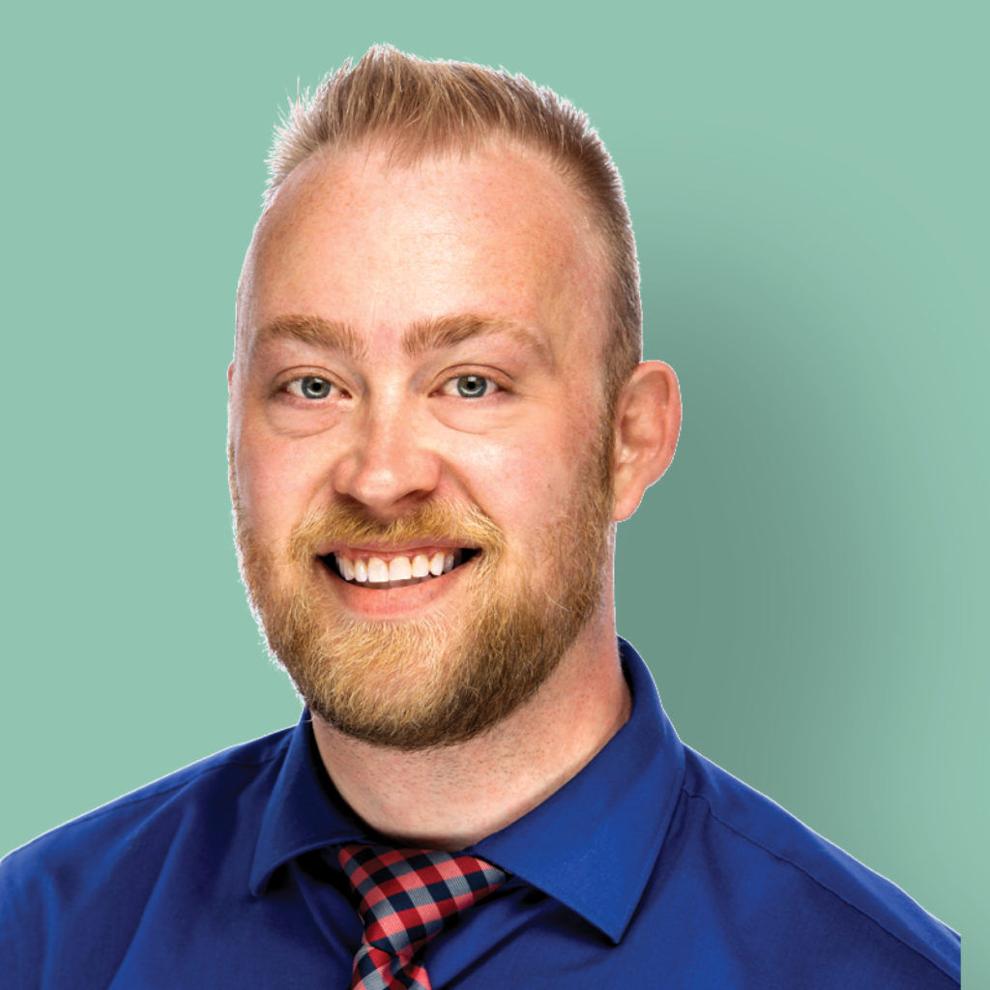 Steve Lynch, 35
Steve Lynch doesn't believe in "days off." He works tirelessly to identify and develop avenues to enrich the lives of others, especially the veteran community, of which he is proudly a part. He has made a name for himself as a burgeoning LinkedIn influencer, developing curriculum for transitioning military veterans seeking jobs. Even when he's not "working," he's working. The Yelm resident constantly researches opportunities for learning and professional development. He's even thinking about writing a book and starting a podcast to provide yet another platform through which he can reach veterans and military families.
---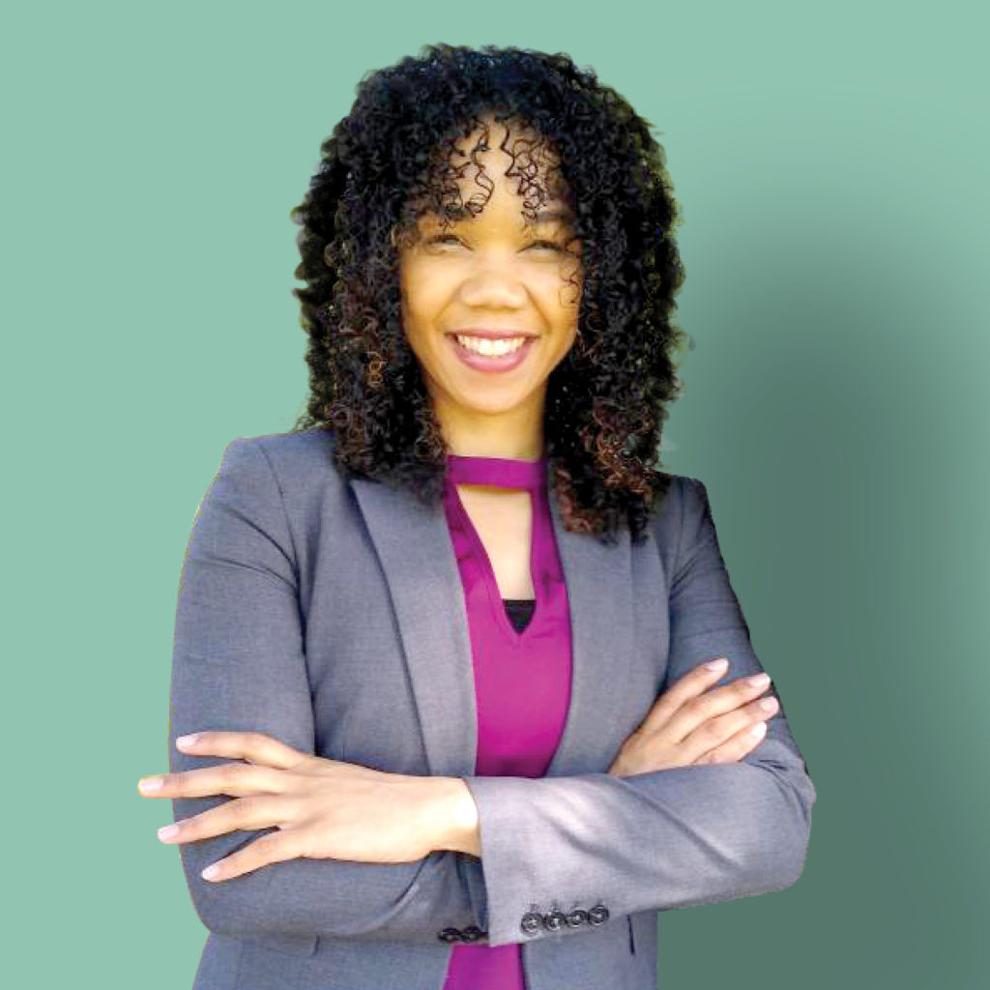 Vanessa Kitt, 39
Vanessa Kitt has had no shortage of obstacles in her life. Becoming a mother not long after graduating high school, Kitt powered through both undergraduate and graduate degrees in athletic training — all with her daughter in tow. Since then, this single mom has pivoted to working at Pierce County Project Access, which provides access to critical health care services for low-income people. She was named executive director last year. Kitt said the best business advice she's received was to "put others before yourself," which she does both at PCPA and in her ministry-related work for her church, where she volunteers 15 to 20 hours a week.
---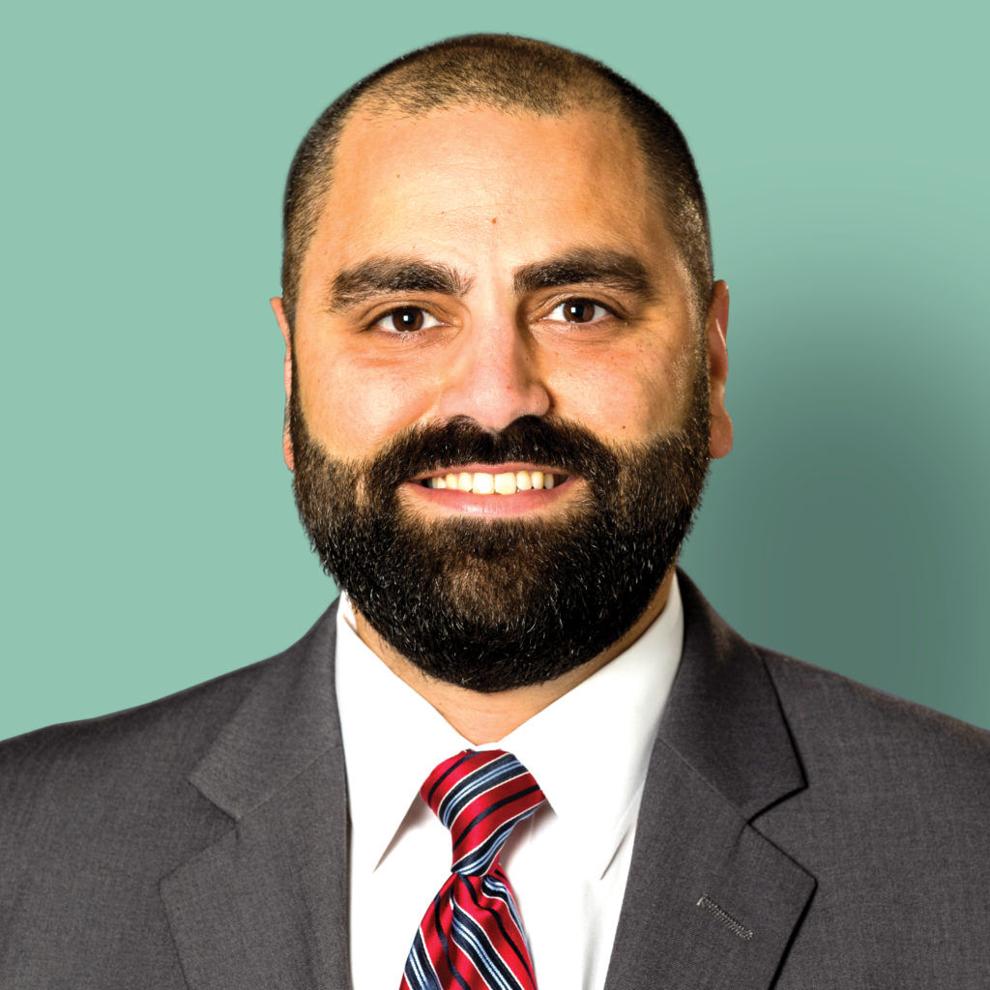 Ziad Salloum, 39
Senior vice president and senior relationship manager, Bank of America
Through his work at Bank of America, Ziad Salloum is dedicated to his mission of helping local companies thrive by achieving their business goals, no matter how complex. Salloum helps to create a more sustainable future in his volunteer work as well as in his professional career. Through the Washington Army National Guard post in Puyallup, Salloum helps feed the homeless and also volunteers regularly in a fifth-grade classroom at Carson Elementary. Salloum also is a season ticket holder for most Seattle-based sports teams and theater groups, and likely can be found attending multiple games or musicals on any given weekend.