They come from places as diverse as North Carolina, Taiwan, Louisiana, and of course right here in the South Sound. Some have gleaned their business acumen from life experience, while others have advanced degrees in myriad topics. Each one of the 40 individuals on the following list is wholly different and unique from the next, yet all share two common attributes. First, they are exemplary business professionals whose friends, co-workers, family members, clients, or mentors felt compelled to sing their praises by nominating them. Second, they are part of our newest cohort of 40 Under 40 honorees — some of the best young professionals in the South Sound.
Words By Zoe Branch, Serena Hawkey, Joanna Kresge, Olivia Langen, Todd Matthews, Shelby Rowe Moyer, and Steven Wyble
Photos by Tori Dickson and Jeff Hobson
---

Alanna Rodgers, 39
Deputy Director, Sound Outreach
Alanna Rodgers' infectious smile, ability to make the impossible happen, and general zest for life shine through in her role as deputy director at Sound Outreach, a nonprofit that provides guidance, direction, and support to individuals in need. From practicing yoga and studying holistic health to volunteering and taking part in social justice movements, Rodgers said she leads a busy and fulfilling life. Her mission in life is to leave a lasting impact on everyone she meets. In that same vein, Rodgers shows no signs of slowing down and said she might like to be mayor of Tacoma by the time her 50th birthday rolls around.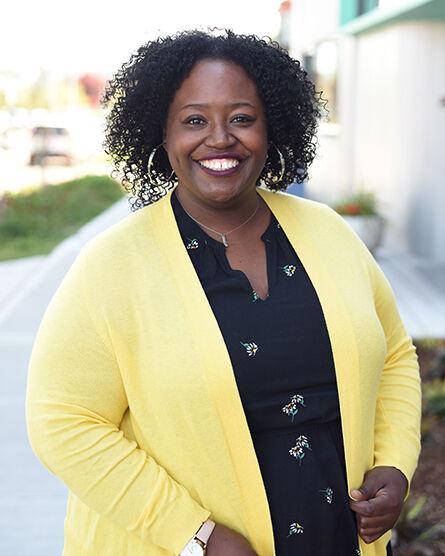 Hometown: Tacoma
Education: Evergreen State College
First job: Preschool teacher
Hobbies: Yoga, holistic health, and chatting with random people in the grocery store line
Book currently reading:The Proving Ground 2.0: Nine Tests That Prove Your Personal Potential by Kevin Gerald
Best professional advice received: "Do what makes you happy, take challenges, surround yourself with people who will push you, and never give up on your dreams."
---
Andrea Rosenkranz, 29
Military Family Life Counselor, Magellan Health
Andrea Rosenkranz's quiet exterior is not reflective of her fervor for her education, her job, or anything outdoorsy. Her upbringing as a "military kid" gave her the important life skills she needed to thrive in school and persevere in her passion for connecting with people as a military and family life therapist. When she isn't working on her doctorate or providing counsel to young adults who have experienced trauma, she enjoys listening to TED talks, kayaking, and crafting pottery. Rosenkranz's co-worker Phebe Brako-Owusu has high hopes for her noting that "she has a heart for children and will definitely be making waves in the mental health field in the coming years."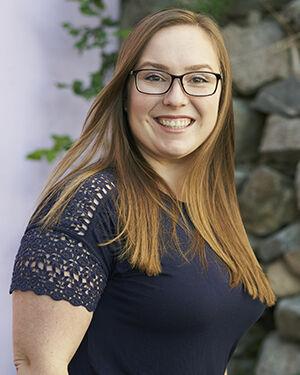 Hometown: San Diego, California
Education: University of Washington, Argosy University,
and California Southern University
First job: Placing braille dots on signs
Hobbies: Kayaking, volleyball, pottery, and being the best aunt ever
Book currently reading: A textbook for a course and a cheesy romance novel
Best professional advice received: "Treat every day like a job interview; you will make choices and meet people who will remember the little daily choices, and it can serve you well."
---
Angela Horwath, 39
Owner, Horwath Law
Angela Horwath is a powerhouse. Growing up as the daughter of a single mother in a low-income household gave Horwath the resilience and zeal to pay her way through college; marry her high school sweetheart; and found Horwath Law, a criminal defense firm. When she isn't working or cheering on one of her three kids at a sporting event, she's busy planning her next travel adventure or spending time at her family cabin in Packwood. Before she turns 50, Horwath said, she wants to "take a three-month vacation with my husband and kids and leave my cellphone at home. It's almost laughable, but one can dream."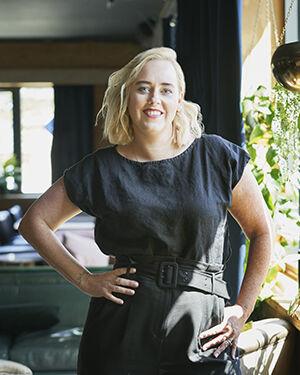 Hometown: Spokane
Education: Gonzaga University and Seattle University School of Law
First job: Making pizzas for a small pizza joint
Hobbies: Skiing, camping, traveling, hiking, biking, cooking
Book currently reading:Becoming by Michelle Obama
Best professional advice received: "Trust yourself, and stay true to yourself."
---
Angie Carson, 32
Manager of Web Strategy, SiteCrafting

 
Angie Carson has always loved telling stories, something her job at web design agency SiteCrafting lets her do as the manager of web strategy. Her biggest professional challenge? "Figuring out a work-life balance," she said. "This has been a challenge throughout my career. Early on, it was finding out how to set boundaries when work is incredibly demanding. Now, it's how to find balance as a mother of two (who works from home three days a week) and maintain your career." But it seems like Carson is figuring it out. When she isn't crafting inspiring stories for her clients, she enjoys listening to Oprah's Super Soulful Conversations podcast, being outside, trying to turn Pinterest projects into reality, and spending time playing with her children.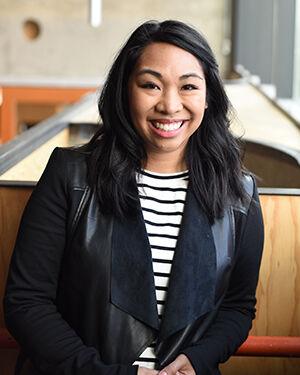 Hometown: Colorado Springs, Colorado
Education: Washington State University
First job: Employee communications specialist at MultiCare
Hobbies: Crafting, baking, being outdoors, and cheering on the Cougars with her family
Book currently reading:Becoming by Michelle Obama 
Best professional advice received: "Don't be afraid to ask questions, and leave everything better than you found it."
---
Brandee Williams, 35
Vice President, Market Region Sales & Service Manager, Columbia Bank
From day one of her first job as a bank teller in high school, Brandee Williams knew she was hooked. "My first job taught me how much I love helping and working with people," she remembered. Williams, who emigrated from Tema, Ghana, in the early 1990s, parlayed that first job at Valley Bank into a lifelong career. In 2009, she made the move to Columbia Bank and has been swiftly rising through the ranks ever since. Her steady rise likely can be attributed to her desire to inspire and better the lives of others. "I want my leadership to have a direct impact on as many Columbia bankers as possible to help them achieve their goals," Williams said. When she isn't inspiring her employees and co-workers, the mother of two can be found reading to elementary students or raising money for a worthy cause, usually involving women and children.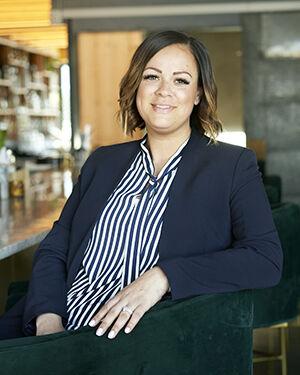 Hometown: Puyallup 
Education: Central Washington University
First job: Teller
Hobbies: Spending time with family and friends, traveling, going to concerts, watching movies, and trying new places to eat
Book currently reading:Start with Why by Simon Sinek
Best professional advice received: "Take care of your people, and they will take care of you."
---
Caleb Heimlich, 33
Chairman, Washington State Republican Party
Caleb Heimlich is making waves as one of the nation's youngest chairmen of a state party. As head of the Washington State Republican Party, Heimlich said that his job is to "elect good Republicans to work with good Democrats to do good things for the people of Washington state." When he isn't making big political moves, Heimlich spends his time with his son and his daughter, volunteering for Pierce County Parks' Citizen Advisory Board, or listening to his favorite podcast, The Way I Heard It with Mike Rowe. His main goal right now? "Operate with civility, and treat everyone with dignity and respect, even if we disagree."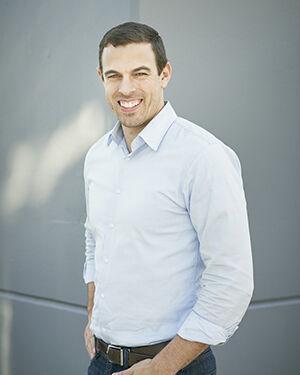 Hometown: Puyallup
Education: Hillsdale College and Pierce
Community College
First job: Ice cream scooper at Baskin Robbins
Hobbies: Spending time with his kids, weightlifting, hiking, and softball
Book currently reading: Tribes:We Need You to Lead Us by Seth Godin
Best professional advice received: "Work hard, and everything will work out."
---
Casey Catherwood, 31
Creative Director, We R Tacoma
To say Casey Catherwood wears many hats would be an understatement. From serving as the creative director at We R Tacoma, home of the Tacoma Rainiers, to disc jockeying local events, and spending time with the love of his life, Caitlyn, and absurd cat, Gus, Catherwood has his hands full. His goal is "to be considered a mad man who knows when to turn it on and off. Hopefully remembered for being someone who burned bright, fast, and never did anything halfhearted." We think he's well on his way.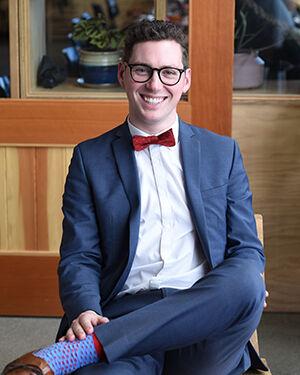 Hometown: Redmond
Education: Seattle Central Community College
First job: Columnist at The Stranger
Hobbies: Painting strange images, disc jockeying at bars around Tacoma, and sailing
Book currently reading:Another Country by James Baldwin
Best professional advice received: "Surround yourself with the best people possible." — Mom
---
Chantine McBain, 35
Owner and Operator, Soap & Clay
Chantine McBain started Soap & Clay in honor of her grandmother, the "OG maker before the DIY life was cool." McBain fused lessons of honesty, hard work, and kindness she learned from her grandmother with her love of science, skincare, eco-friendly living, and literature to create Soap & Clay. The result is a brand laced with McBain's quirky sense of humor; and offers soap bars, scrubs, bath bombs, and a special line for men and children. Her biggest challenge as a business owner? Delegating. But she's also quick to thank her staff. "This business would be harder and a lot less colorful without their involvement," she said.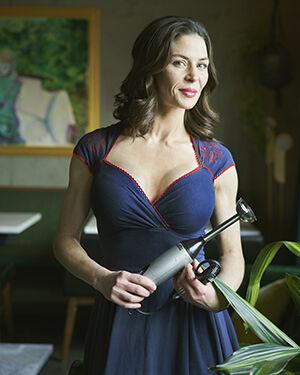 Hometown: Alamosa, Colorado
Education: Adams State University and Metropolitan State University of Denver
First job: Working on her family's ranch in Colorado
Hobbies: Running, writing, yoga, and video games
Book currently reading:  The All Souls Trilogy by Deborah Harkness
Best professional advice received: "Don't try to be (or sell) something that you're not (or don't believe in). Humans have great instincts, and they will spot an insincere salesperson from a mile away."
---
Christopher Lanese, 37
Judge, Thurston County Superior Court

 
After becoming a Superior Court judge at the young age of 34, Christopher Lanese is constantly grilled about his plans for the future. Would he go on to sit on such lofty benches as the Court of Appeals or the Supreme Court? As it turns out, Lanese said he's currently exactly where he wants to be in his career and has no plans to make a change. "It (is) my dream job — my ideal career would be to remain in this position until I age out under the Constitution at 75," he said. Not only does Lanese love his job, but also his community. After all, his family roots in the South Sound date back to the early 1890s. Also, Lanese's wife, four children, and cat Dobby are perfectly content here. By the time he retires, the avid hiker also hopes to have summited Mount Rainier.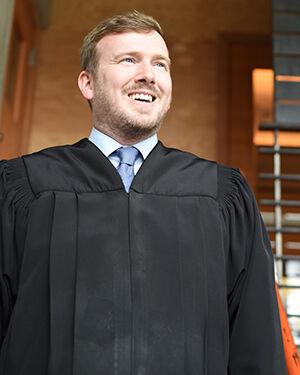 Hometown: Castro Valley, California
Education: Dartmouth College and Harvard Law School
First job: Champs Sports
Hobbies: Hiking with his children and taking road trips with his family to visit national parks
Book currently reading: No books, just the large pile of briefs on his desk
Best professional advice received: "Ask yourself: What would you attempt to do if you knew you could not fail?"
---
Christopher Panagiotu, 28
At 28 years old, Christopher Panagiotu already is a master of personal growth and life planning. When he sits down with clients to help plan their retirements, he makes sure to remind them, "You are not a transaction; you are not a client; you are family." Panagiotu's favorite thing about businesses in the South Sound is the abundance of successful family businesses, like Lucia Capital Group. "When people come into my office, the first item they will see is our office motto, 'Never a business family, always a family business,'" Panagiotu said.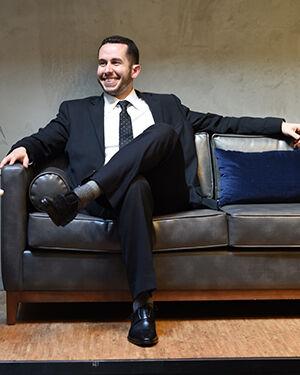 Hometown: Tacoma
Education: University of Oregon
First job: YMCA camp counselor
Hobbies: Bodybuilding, golf, and football
Book currently reading: Study material
Best professional advice received: "Balance comes in waves."
---

Dominic Rivas, 34
Owner, H2O Away
Growing up in Yelm as the son of two serial entrepreneurs, it makes sense that Dominic Rivas would go on to establish his own company. "(Watching them) was great exposure for me of how to treat customers, employees, and your local community," Rivas said. This entrepreneurial legacy remained dormant within Rivas while he studied at the University of Washington; worked several jobs at big box stores; and, in 2012, joined Prairie Park Holdings. There, he oversaw the renovation of Yelm Cinemas and development of Uptown Lounge. At the same time, the innate entrepreneurial trait began to awaken in Rivas as he became interested in real estate investing, particularly in distressed properties. In 2018, Rivas married his experience with construction management and interest in catastrophic insurance to start H2O Away, a mitigation and restoration company.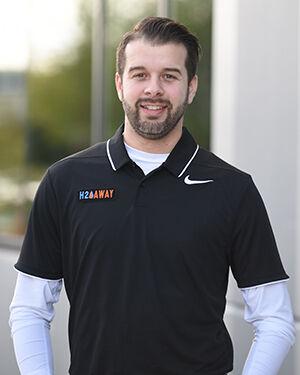 Hometown: Yelm 
Education: University of Washington 
First job: Car wash attendant 
Hobbies: Motorcycling, drumming, and boating
Book currently reading: Classic Harley Big Twins: Knucklehead, Panhead, Shovelhead by Greg Field
Best professional advice received: "Luck is when preparedness meets opportunity."
---
Erin Ruff, 34
Human Resources Manager, University of Puget Sound
Behind the scenes of the University of Puget Sound's academic workforce is human resources mastermind, Erin Ruff. In her current role, Ruff sees herself as a problem-solver. "I truly enjoy helping people find opportunities for growth and development, and I love being able to offer guidance so they can reach their goals," she said. Working at a university only helps to advance that forward momentum, as the faculty and staff work toward a shared goal of education and innovation. Her former co-worker, Natasha Helton, described Ruff as having a "constant steadfast determination."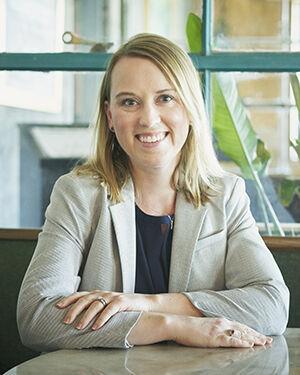 Hometown: Puyallup
Education: University of Washington and Penn State University
First Job: Camp counselor at a summer day camp
Hobbies: Traveling, camping, baking, reading, and spending time with her family
Book currently reading: Dare to Lead: Brave Work. Tough Conversations. Whole Hearts by Brené Brown
Best professional advice received: "That I am, and need to be, my biggest advocate — I (shouldn't) be afraid to ask for what I want."
---
Evan Marques, 36
No matter the case, Evan Marques aims to deliver perfection to his clients. Marques has worked as an attorney for more than 10 years, though that's just the tip of the iceberg in terms of his daily responsibilities. Marques' friends and co-workers commend his persistent involvement with the South Sound community, as well as his dedication to his growing family. He's the board chair for Travel Tacoma, an advisory board member for the Tacoma Salvation Army, and — possibly the most daunting of all — he's the father of a 10-month-old named Emma.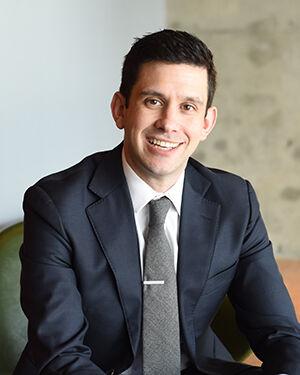 Hometown: Issaquah
Education: Gonzaga University
First Job: Old Navy
Hobbies: Travel with family and ice hockey 
Book currently reading: Anything Dr. Seuss for his 10-month-old daughter
Best professional advice received: "Listen. It is far easier to talk than listen, but listening allows you to learn and it makes others feel heard, empowered, and important."
---
Gary Lott, 33
Communications Consultant, Washington State Department of Veterans Affairs
In each of his assigned duties at the Washington State Department of Veteran Affairs, Gary Lott's upbeat leadership skills help to boost agency morale, according to co-worker Alfie Alvarado. "There is no task, big or small, that he will not accept if it is to help others," Alvarado wrote in nominating Lott. On the weekends, Lott can be found taking photos on the sidelines of a Seattle Seahawks game or photographing his daughter's youth soccer game. A military brat himself, Lott also volunteers with Gold Star Youth, where he mentors children who have lost a parent due to a service-connected death. Whether he's helping his own family or the families of others, Lott puts his heart into serving those who deserve to be served.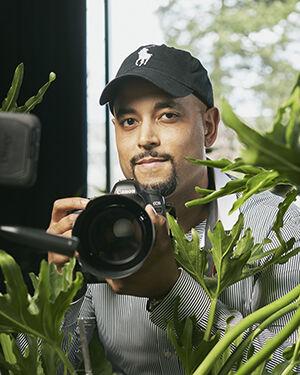 Hometown: Champaign, Illinois 
Education: University of Washington
First Job: Grocery bagging at a military commissary in Germany
Hobbies: Photography, sports, fishing, and attending concerts
Book currently reading:The 7 Habits of Highly Effective People: Powerful Lessons in Personal Change by Stephen R. Covey
Best professional advice received: "Consistency is key: Don't just achieve greatness for one day; do it every day."
---
Graham S. Miller, 31
At 15, Graham S. Miller started investing his poker winnings and lawn-mowing money, and by the time he was in college, Miller had been selected to help manage a portion of Seattle University's endowment fund. He had always been the go-to person in his family when financial advice was needed, so a career in wealth management was a natural fit. After two years of working in the industry post-graduation, he partnered with his mentor to open their own wealth management and financial planning firm in Seattle. This summer, he plans to buy out his partner and expand the business with additional locations and staff members. Having seen "the dark underbelly" of how the financial system can operate, Miller said it's his goal to change how wealth management offices are typically run.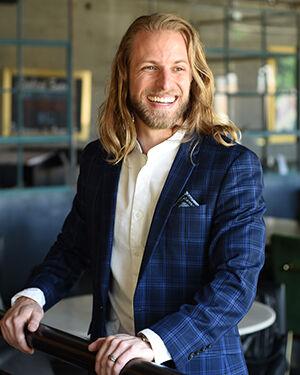 Hometown: Spokane
Education: Seattle University
First job: Biodiesel chemist
Hobbies: Trail running, hiking, rock climbing, kayaking, and mountain biking
Book currently reading:Andrew Carnegie by David Nasaw
Best professional advice received: "Prioritize family ahead of the office — family comes first."
---
Greg Hansch, 34
Vice President, Commercial Loan Officer, Commencement Bank
After moving between many banks and positions over the last six years, Greg Hansch landed as a commercial loan officer at Commencement Bank last year. "I love working for a community bank in the region I grew up in," the Lake Tapps resident said. "I have a passion for commerce of all kinds and truly enjoy working with companies from almost every industry." Before Hansch turns 50, he wants to be beaten in golf by his now-eight-year-old daughter, Addie. "We've been playing golf together since she was 3," he said. "She's doing pretty well, but Dad still beats her for now."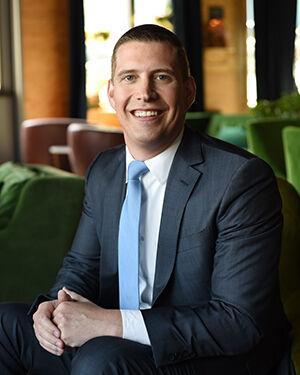 Hometown: Gig Harbor
Education: Central Washington University and Washington State University 
First job: Wildfun Powersports in Lakewood 
Hobbies: Playing golf, working out, traveling, and watching WSU Cougar football 
Book currently reading: Loonshots: How to Nurture the Crazy Ideas That Win Wars, Cure Diseases, and Transform Industries by Safi Bahcall
Best professional advice received: "Nothing is going to be handed to you; if you want to do something, take it into your own hands and go do it."
---
Holly Powers, 35
Senior Program Officer, The Russell Family Foundation

 
Holly Powers has spent the last 12 years with The Russell Family Foundation and now oversees five programs on everything from environmental sustainability to youth homelessness. When she's not on the job, she's dedicated to her community through extensive volunteer work: Powers is the longest serving ally in the Rainbow Center's history, having been on its board for six years, and is heavily involved with Urban Grace Church in downtown Tacoma. "(My goal is to) become a more reliable and consistent ally for South Sound LGBTQ and people of color community members, owning, recognizing and using my privilege in all spaces to dismantle oppressive systems, norms, and policies," Powers said. Keeping her going when the days get long is her 3-year-old daughter, who sometimes looks at her and says, "Mom, when I grow up, I want to help people for my job, just like you."
Hometown: Portland, Oregon 
Education: Seattle Pacific University and University of Washington Tacoma
First job: Hollywood Video clerk
Hobbies: Reading, running, and playing with my kids 
Book currently reading:A Good Cry: What We Learn from Tears and Laughter by Nikki Giovanni 
Best professional advice received: "If you want to go fast, go alone. If you want to go far, go together." — African proverb
---
Joe Areyano, 32
Owner, Olympic Landscape
When Joe Areyano was in high school, he decided he wanted to fully submerse himself in his family's landscape business. He enrolled in a homeschool program so he could work full-time during his junior and senior years — an experience that he said taught him the skills and hard work he needed to own and operate the family business from a young age. After 15 years of working his way up to CEO of his family's JAC Landscaping, Areyano took over Puyallup-based Olympic Landscape last year after its owner of 40 years retired. His future plans for the business include expanding into Seattle, Bellevue, Everett, Olympia, and even down to Portland.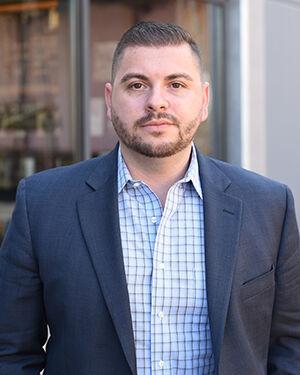 Hometown: Puyallup 
Education: High school diploma
First job: JAC Landscaping
Hobbies: Working out 
Book currently reading:Onward: How Starbucks Fought for its Life Without Losing its Soul by Howard Schultz 
Best professional advice received: "Set a goal and stay focused."
---
Jordan Zehner, 30
Co-founder, Incline Cider Company

 
Jordan Zehner is a natural entrepreneur. Coming up with business ideas, he said, has always been a good way to put his busy mind to good use. And his love of adventure makes it easier to follow through with a business idea — like he did when he co-founded Incline Cider Company, his family business, in 2015. Though relatively new to the South Sound, Zehner said that he feels like he has been welcomed into the fold. "You can feel the passion for the community and the drive to grow for good." The cider company's version of this kind of positive growth includes a partnership and volunteer program with Leave No Trace Center for Outdoor Ethics and Education.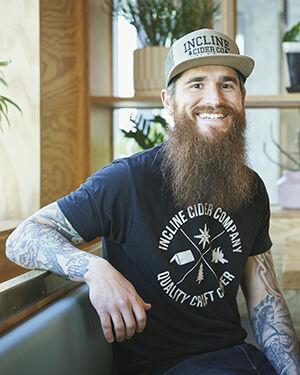 Hometown: Portland, Oregon 
Education: University of Redlands
First job: Cold Stone Creamery 
Hobbies: Camping, snowboarding, and playing with his dogs  
Book currently reading:Harry Potter and the Chamber of Secrets by J.K. Rowling 
Best professional advice received: "One thing we can all control is effort. Put in the time to become an expert in whatever you're doing. It will give you an advantage, because most people don't do this."
---

Kassi Hanson, 39
Founder, Ka'lectic
Practicing yoga went from a stress-reliever to a business-starter for Tacoma native Kassi Hanson. Before she opened Ka'lectic — a yoga and athleisure clothing and accessory store in downtown Tacoma — her job overwhelmed her without doing much to fill her cup. Finding yoga as an outlet, she said, gave her the confidence she needed to go out on a limb and become a small business owner. "Even if it doesn't work out exactly as I planned, I still accomplished so much by taking that leap," she said. And Hanson is far from done leaping — in addition to a trip to Thailand with her husband and her son, Hanson has some pretty lofty goals to accomplish by the time she turns 50, including opening more Ka'lectic locations, starting a consulting business, traveling more, and establishing her own fitness studio.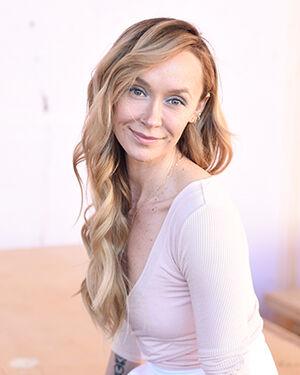 Browns Point
Hometown: Browns Point
Education: University of Utah 
First job: Video clerk at Stadium Thriftway
Hobbies: Yoga, reading, styling people, cycling, exercising, and spending time with friends and family 
Book currently reading:Girl, Stop Apologizing: A Shame-Free Plan for Embracing and Achieving your Goals by Rachel Hollis 
Best professional advice received: "Trust your gut."
---
Katelyn Smith, 32
When she was a junior in high school, Katelyn Smith landed her first job as a bank teller at Bank of America. "I worked there for 10 years in various roles," she said. "I feel that experience at such a young age taught me a lot about work ethic, balance, and professionalism, and helped to prepare me for current and future roles in the financial services industry." Smith was born and raised in the South Sound, where she now raises her two kids with her husband of 12 years, who was her high school sweetheart. She's a determined financial advisor currently in pursuit of a credential as a Certified Financial Planner.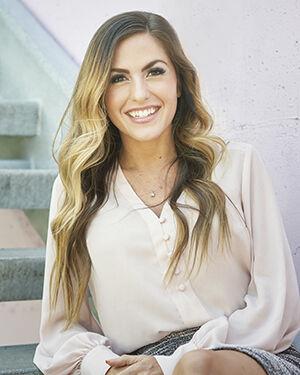 Puyallup
Hometown: Tacoma 
Education: University of Phoenix, Bachelor of Arts in Communications
First job: Bank teller at Bank of America 
Hobbies: Yoga, spinning, traveling, boating, hiking, spending time with friends and family, and her faith  
Book currently reading:Everyday Mindfulness by Holly Duckworth
Best professional advice received: "Live each day to the fullest, live without regrets, and always tell those you love how much you love them for we are never promised tomorrow."
---
Krystle Edwards, 34
Founder, Grit City Women
Exploring the outdoors is important to Grit City Women founder Krystle Edwards, who has summited many of Washington state's signature mountains (Adams, Baker, Rainier, and St. Helens), and has traveled to nearly two dozen countries. When an avalanche in Patagonia claimed the life of her best friend Liz Daley five years ago, Edwards launched Liz Rocks, a nonprofit organization that provides scholarships to underrepresented youth to explore and learn about the outdoors. The organization also raised $150,000 to build a public climbing wall at Point Defiance Park. At Grit City Women, Edwards, who lives in Tacoma with her two rescue dogs (Memphis and Fetneh), aims to nurture a creative approach to empowering female entrepreneurs, small-business owners, and leaders. Edwards said she feels empowered when like-minded people support her vision. Added Edwards: "When people get stoked about Grit City Women and Liz Rocks, and make a point to tell me, that's what keeps me going."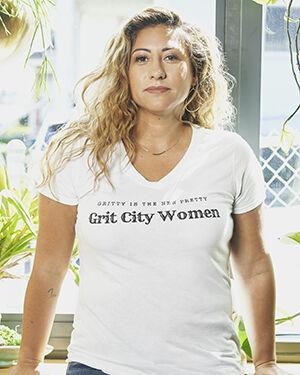 Tacoma
Hometown: Tacoma
Education: Warner Pacific University
First Job: Bussing tables
Hobbies: SCUBA diving, rock climbing, hiking, and mountaineering
Book currently reading:Agents of Change: How Content Coaching Transforms Teaching and Learning by Lucy West
Best professional advice received: "No one will know or care about your vision or mission if they don't know it exists."
---
Miguel Douglas, 34
Executive Director, American Indian Republic; Lead Designer, Bella & Belle
As the co-founder and executive director of American Indian Republic, Miguel Douglas aims to widen the public discourse on a topic often overlooked by mainstream media — namely, the contemporary American Indian experience. A father of two young daughters, Isabella and Mirabelle, and husband to Naomi, Douglas is a member of the Puyallup Tribe of Indians, and he enjoys the closeness of the South Sound business community, which provides a multitude of opportunities to collaborate on a variety of projects. He also is lead designer at Bella & Belle, a creative consulting firm that designs websites and apps for local organizations, such as the Puyallup Tribe of Indians, St. Leo Parish, and Salish Cancer Center. What's next for Douglas? Before the age of 50, he wants to "start and run several successful businesses that help the community in a positive way."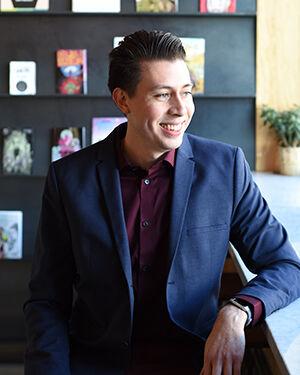 Tacoma
Hometown: Puyallup 
Education: University of Washington
First Job: Graphic designer
Hobbies: Programming, writing, and reading
Book currently reading:The Making of a Manager: What to Do When Everyone Looks to You by Julie Zhuo
Best professional advice received: "Always take the time to deeply listen to those you are helping along the way."
---
Miranda Baner, 36
Managing Partner and Owner, Baner & Baner Law Firm
Nearly two dozen clients, colleagues, family members, friends, and even neighbors nominated Miranda Baner to this year's roster of 40 Under 40 professionals — and for good reason. Born and raised in Taiwan, Baner emigrated to the United States at age 19; met her future husband, Jonathan Baner, while enrolled in college; and, at age 28, co-founded Baner & Baner Law Firm in Tacoma. "She runs a successful law firm with her husband," wrote one colleague. "She supports her community through volunteer work. While managing all of this, she is a wonderful and loving mother." An attorney who specializes in family law and immigration law, Baner said her work reuniting families throughout the world, as well as ensuring that immigrants are able to live and work in the United States, is rewarding. When she's not working, Baner loves to spend time outdoors with her husband; their children; and the family's dog, Spock.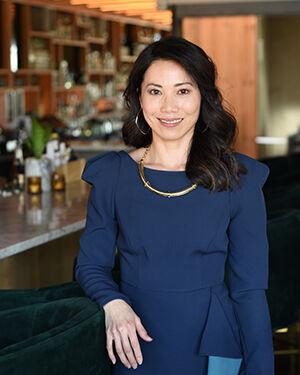 University Place
Hometown: Peikang, Taiwan
Education: Missouri State University and Western Michigan University Thomas M. Cooley Law School
First Job: Legal assistant
Hobbies: Hiking, playing the piano, singing, traveling, and working out
Book currently reading:The Spooky Sound (Disney/Pixar Cars) by Melissa Lagonegro (reading to her children at bedtime) 
Best Piece of Business Advice Received: "Reputation is everything."
---
Mo Mahoutchi, 31
Dentist, Federal Way Family Dental Care
For several years, patients on the Eastside and in the South Sound have benefited from Mo Mahoutchi's professional and caring dental expertise, as he worked in dental offices in Bellevue, Bonney Lake, and Kirkland. When a dentist in Federal Way retired, Mahoutchi settled into a permanent, full-time position at Federal Way Family Dental Care. "He does excellent dental work (and) excellent patient care every time I see him," raved one loyal South Sound patient. "Dr. Mahoutchi truly cares about his patients." So, what's the secret to becoming a beloved family dentist? Oddly, the answer can be found on a soccer pitch. An experience coaching youth soccer taught Dr. Mahoutchi, who was born in Tehran, Iran, how to work with parents and kids, as well as navigate the challenges of coordinating schedules. Also, having a great team of employees, as well as great patients, instills confidence in his work.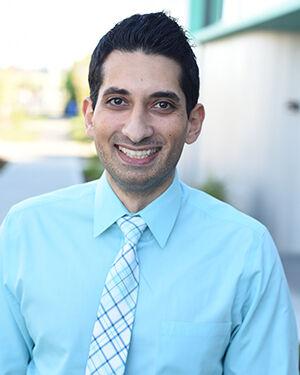 Kirkland
Hometown: Bad Homburg, Germany
Education: Temple University School of Dentistry
First Job: Soccer coach
Hobbies: Watching Seattle Mariners, Seattle Seahawks, and University of Washington Huskies games
Book currently reading:The 7 Habits of Highly Effective People: Powerful Lessons in Personal Change by Stephen R. Covey
Best professional advice received: "Pick something that you absolutely love doing, so you don't ever work."
---
Nicole Gates, 38
Vice President, Digital Channels Product Specialist, Bank of America
By day, Nicole Gates works as a product consultant for Bank of America. By night, she and her husband, Brandon, spend time with their sons, Brady and Lucas. "It's important for me to find not only balance but harmony in all that I do," Gates said. "Working in harmony is about feeling good about everything you're doing, despite how 'busy' you may be." What is Gates' key to finding balance and harmony? "(Yoga) has helped me to learn to be present, to do things mindfully and with intention," Gates said. She is so passionate about the healing and empowering benefits of yoga, Gates has co-founded a yoga studio in Lakewood that is expected to open this summer. Outside of her work and home lives, Gates volunteers as board chair at HopeSparks, a nonprofit organization that serves Pierce County children and families who face trauma, abuse, and other life challenges.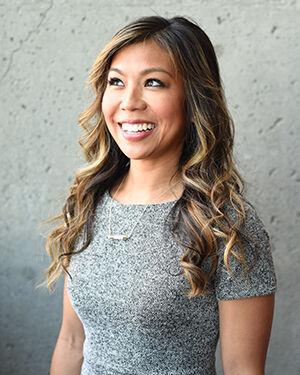 Lakewood
Hometown: Lacey
Education: University of Washington 
First Job: Sales associate at The Bon Marché
Hobbies: Yoga, hiking, running, and skiing
Book currently reading: The Power of Moments: Why Certain Experiences Have Extraordinary Impact by Chip Heath and Dan Heath
Best professional advice received: "Instead of work-life balance, strive for work-life harmony."
---
Peter Olson, 37
Senior Marketing Manager, Smith Brothers Farms
Peter Olson has worked for several businesses in a range of industries — from healthcare and transportation, to food production and delivery, where he currently is senior marketing manager for Smith Brothers Farms. Still, one common thread runs through all those experiences. "I'm drawn to companies that have relationship values built into their culture — for both customers and employees," said Olson. "When you're included, you're a part of something bigger, and there's a sense of purpose and togetherness that makes the work more meaningful." It's possible his insight could be traced back to his first job on the assembly line at Milgard Windows in Fife. "I learned a lot about specialization and teamwork," recalled Olson, who was born and raised in University Place, and now is a married father of three daughters. "Everyone had a station and a task, and, together, we could build more than 100 sliding glass doors in a day."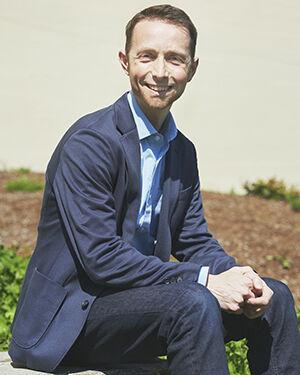 Edgewood
Hometown: University Place
Education: Pacific Lutheran University
First Job: Assembly worker at Milgard Windows in Fife
Hobbies: Cooking, gardening, golf, playing guitar, and outdoor activities
Book currently reading:The Boys in the Boat: Nine Americans and Their Epic Quest for Gold at the 1936 Berlin Olympics
by Daniel James Brown
Best professional advice received: "The hardest thing about business is the people. For long-term success, team members need to feel heard, valued, and included in making changes and seeing projects through."
---
Rosalynn Ambler, 28
CEO, My Perfect Assistant
Rosalynn Ambler is what one might consider an overachiever — starting as the high school student who was involved in everything, to a young Cold Stone Creamery manager who wanted to excel at her job, and now as a 28-year-old entrepreneur growing her business. Ambler founded My Perfect Assistant, which provides administrative support to small businesses, after working in the medical administrative field. Running her own company has given her the career fulfillment she was missing, and more recently, she's expanded with My Perfect Wedding Assistant — also known as Bride's B*tch — which has found much success. Ambler said she feels most confident and empowered when overcoming or facing her fears. "I have struggled with anxiety ever since I was a teen, so I tend to overthink things constantly," she said. "It's very empowering when I not only prove others wrong, but when I prove myself wrong. That is the greatest feeling."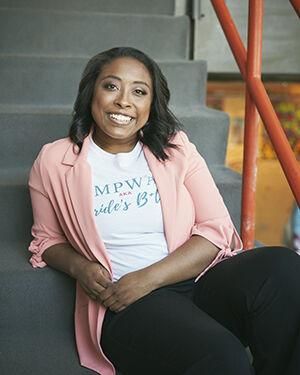 Tacoma
Hometown: Tacoma
Education: Central Washington University 
First Job: Cold Stone Creamery
Hobbies: Reading, karaoke, dancing, and baking
Book currently reading: How to Change the Way You Think by Amy T. Sharp
Best professional advice received: "The ultimate goal is to get to a place in your business where you can work on your business rather than in your business."
---
Roxy Magno, 28
Family Support Specialist, Multicultural Child and Family Hope Center; Program Director, Krownless Kings
Roxy Magno is well accustomed to wearing many hats. The first is as a family support specialist for Multicultural Child & Family Hope Center. The other is as a program director of Krownless Kings, a nonprofit she started that works with artists and leaders to "promote personal success through artistic mentorships and relationships, education, and life skills." Her large, mixed family helped her gain confidence in herself by always supporting her and believing in her goals, she said. She has helped raise youth as a foster parent and is actively involved in a variety of community work, especially involving children and families. Outside of work, Magno enjoys spending time with friends and family, laughing, cooking, and eating.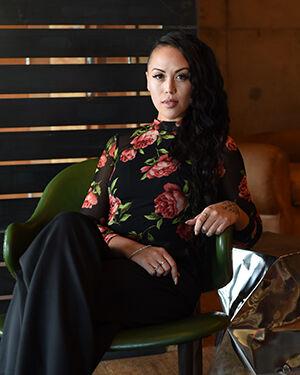 Tacoma
Hometown: Puyallup
Education: University of Washington
First Job: Journey Shoes in the South Hill Mall
Hobbies: Cooking, eating, kickboxing,
and traveling
Book currently reading:Becoming by Michelle Obama
Best professional advice received: "Work in a place where we can work from our hearts."
---

Sarah Gray, 30
Marketing Manager, The Doty Group, P.S.
Sarah Gray grew up on a farm in rural Kansas, where she gained a strong work ethic and passions for books, art, and agriculture. In 2016, a couple months after moving to Tacoma, Gray joined The Doty Group, a Tacoma-based full-service tax, audit, valuation, and business accounting and consulting firm. She said she's "found her niche" in Tacoma and is passionate about helping grassroots nonprofits and "solopreneur" women in the South Sound. She volunteers for the Virtual Education committee for the Association for Accounting Marketing and is on the board of the Pierce Center for Arts & Technology, doing business as Arivva, to "get Pierce County excited about the world-class educational opportunities coming our way." Gray also is passionate about participating in Rebuilding Together South Sound, a nonprofit that repairs and rebuilds homes at no cost to low-income homeowners.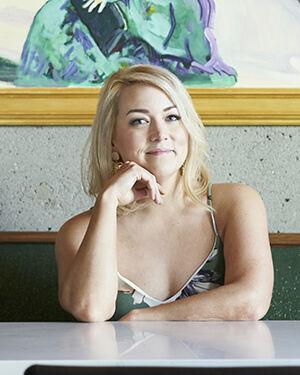 Tacoma
Hometown: Fredonia, Kansas
Education: Baker University
First Job: Clerk at Fredonia Pharmacy
Hobbies: Photography, reading, thrifting, antiquing, and gardening
Reading:Drive: The Surprising Truth About What Motivates Us by Daniel H. Pink 
Best Professional Advice received: "People don't care what you know until they know that you care."
---
Sergio C. Flores, 36
Prosecuting City Attorney, City of Tacoma
Sergio C. Flores is a prosecuting attorney for the City of Tacoma, who emigrated from Mexico in 1993 at the age of 10. In college, Flores quickly became involved in student government and soon discovered a passion for advocacy and policy, graduating from Seattle University with a degree in political science. During his time at Seattle Central, Flores helped create a student-run group called Mano-a-Mano that provided information and scholarships to local Latinx students who struggled to attend college. Later, Flores worked as a congressional aide to Sen. Patty Murray for four years before going on to graduate from law school in Chicago. Flores returned to the Pacific Northwest in 2015 and has worked for the City of Tacoma since 2016. He also serves as board president of the Tacoma-based Rainbow Center.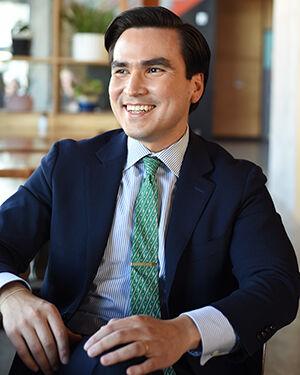 Tacoma
Hometown: Tecolotlán, Mexico
Education: Seattle Central College, Seattle University, and John Marshall Law School 
First Job: Landscaping and housecleaning at parents' businesses
Hobbies: Traveling, running, biking, and interior decorating
Book currently reading:If Beale Street Could Talk by James Baldwin
Best professional advice received: "Treat everyone with respect, and be kind."
---
Sharayah Kinney, 32
Marketing Director, Puget Sound Orthopaedics
Sharayah Kinney is the marketing director at Puget Sound Orthopaedics. Kinney created her current position from scratch and, within three years, created an effective strategic marketing plan and budget that covered all facets of marketing: advertising, public relations, networking, digital, print collateral, and patient experience. Kinney believes in developing relationships and fostering community, and to that end, she helped create the Tacoma Tool Library despite being tool-illiterate. "I knew next to nothing about tools — basically the difference between a flathead and a Philips screwdriver was the extent of my knowledge," said Kinney, who currently serves as the board chair. "But I saw an opportunity to lend my business and marketing skills to help create a sharing library that would boost the Tacoma community to be more resilient."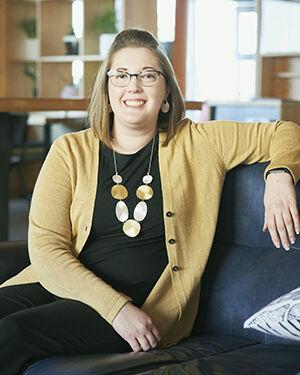 Tacoma
Hometown: Tacoma
Education: University of Washington Tacoma
First Job: Teacher assistant at Kumon
Hobbies: Boating, camping, traveling, and spending time with family 
Book currently reading:Anthem by Ayn Rand
Best professional advice received: "Always use data to prove a problem and create a solution. It's much easier to sell an idea and process change with data."
---
Shareka Fortier-Edwards, 35
Diversity and Inclusion Program Manager, MultiCare Health System

 
Shareka Fortier-Edwards lives and breathes diversity, equity, and inclusion. Whether it is as the diversity and inclusion program manager for MultiCare Health System Center for Health Equity & Wellness, leading MultiCare's Cultural Diversity Council, or as chair MultiCare's Health Equity Community Advisory Board, this native Tacoman and mother of three is a champion of diversity. When she isn't working or cheering her children on from the bleachers, Fortier-Edwards also is a youth leader and active member of the Puget Sound Asthma Coalition and Leaders in Women's Health Group. As a youth, Fortier-Edwards was inspired by her pastor, Annie Jones Barnes, and mentor, Nicole Randolph Anthony.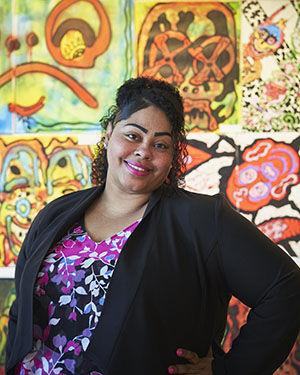 Tacoma
Hometown: Tacoma
Education: University of Washington
First Job: Intern at Weyerhaeuser
Hobbies: Attending her children's sports games, creating and performing music, facilitating youth events and excursions, and watching Marvel and DC movies
Book currently reading: Leaders Eat Last: Why Some Teams Pull Together and Others Don't by Simon Sinek
Best professional advice received: "While we may be individually strong, we are collectively powerful. Find your tribe of supporters, and encourage and uplift each other to succeed."
---
Shaun Carson, 39
Vice President, Marketing Manager, Heritage Bank
When Shaun Carson isn't helping drive the successful brand and culture as vice president of marketing at Heritage Bank, he likely can be found spending time with his wife, Marki (who moved next door to him when he was in the fifth grade), and his daughter, Harlow. "As a husband and dad, this is my happy place," he said — that and a good competitive game of golf. As someone who's been ingrained in the community since childhood, Carson said he loves the people in the South Sound and their passion for the Pacific Northwest.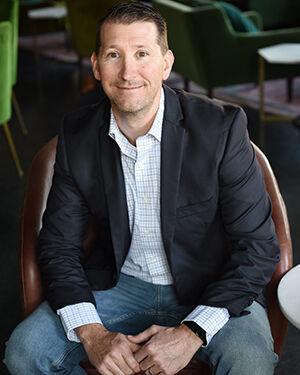 Olympia
Hometown: Olympia
Education: Washington State University
First Job: Kenworth
Hobbies: Spending time with family, golfing, yard work, riding Sea-Doos, being a referee, basketball,
and exercising
Book currently reading:Never Split the Difference: Negotiating As if Your Life Depended on It by Chris Voss 
Best professional advice received: "Focus on your strengths, not your weaknesses."
---
Stephany Sturrock, 38
President and CEO, Barry Civil Construction, Inc.

 
Tenacity, perseverance, doggedness: These words only scratch the surface when it comes to describing entrepreneur Stephany Sturrock. Rather than obtaining a degree, Sturrock gained her business acumen from her more than two decades working in the construction industry. In 2009, at the height of the Great Recession, Sturrock began working toward establishing Barry Civil Construction while caring for her 6-month-old and 3-year-old children. "I knew it was going to be challenging, as it was one of the worst economic times in history, especially in construction," Sturrock said. "I presented my business plan to every bank possible with the same results of rejection." Perhaps this success in business is due to the lessons Sturrock learned during her first job as an office administrator. "Some people may treat you poorly or look tdown upon you, but I always have — and will always continue to — treat everyone kindly because that is how I want to be treated."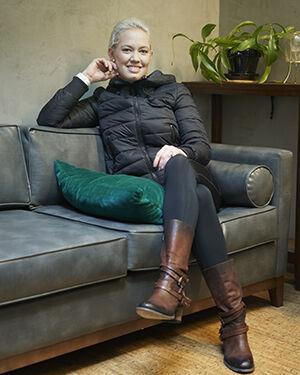 Spanaway
Hometown: Puyallup 
Education: High school diploma
First job: Office administrator 
Hobbies: Snowboarding, swimming, running, wakeboarding, riding ATVs and dirt bikes
Book currently reading:The Hard Thing About Hard Things: Building a Business When There Are No Easy Answers by Ben Horowitz
Best professional advice received: "It never gets easier; you just get better."
---
Sytease Geib, 32
Vice President, Workforce Development, Thurston County Chamber of Commerce
Sytease Geib is the vice president of Workforce Development for the Thurston County Chamber of Commerce, where she has spent the past six years in charge of acquisition, implementation, and management of federal, state, and privately funded contracts and programs aiming to help businesses recruit, train, and retain their talent in more than seven counties. She is the co-host of a workforce development podcast called Talent Magnet. Outside of the office, Geib can be found paddle boarding on Puget Sound, playing with her 5-year-old son, or cuddling with her newborn baby. As a working mother of two, Geib said being successful is all about balance. "There are always trade-offs in life, and even during times I felt like I had it all, something was still usually missing," she said. "Now I re-evaluate my priorities and redefine what success looks like."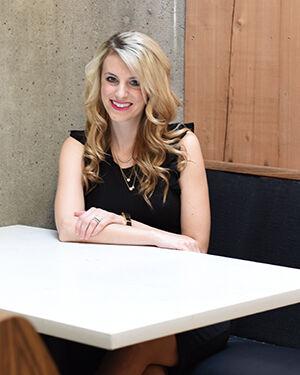 Lacey
Hometown: Dayton, Ohio
Education: Ohio State University 
First Job: Worked in parents' food truck
Hobbies: Paddle boarding and wine nights with girlfriends
Book currently reading:Start With Why: How Great Leaders Inspire Everyone to Take Action by Simon Sinek
Best professional advice received: "You truly can have it all, but not always at the same time."
---
Tafona Ervin, 34
Executive Director, Foundation for Tacoma Students
As the first person to attend college in her family, Tafona Ervin was determined to create her own success and has spent her career working for small companies; higher education; and now as the executive director for the Foundation for Tacoma Students, which aims to help each Tacoma Public Schools student achieve academic success and prepare for a post-secondary school life. Early in her career, Ervin said she struggled as a woman of color who wasn't seen as an equal at the decision-making table, even though she was highly educated. She grew up in poverty, having faced housing insecurity, and was impacted by drugs and alcoholism within her family. Now, Ervin wants to build a solid foundation for her own children to stand on. "I rarely share my story and background, but as I get older, I realize the power that it has on others who may have or (are) experiencing something similar," she said.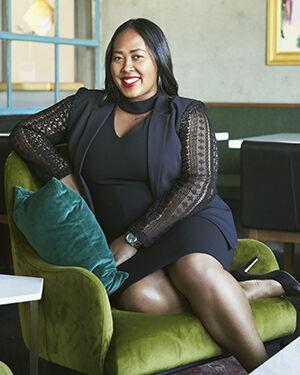 Residence: Tacoma
Hometown: Tacoma
Education: In the process of completing her doctoral degree in education administration
First Job: Associate recruiter for Maxim Healthcare
Hobbies: Cooking for family and friends, taking long walks with her children, and karaoke
Book currently reading: Literature about parent and family engagement
Best professional advice received: "Ask for forgiveness rather than permission."
---
Tim Rhee, 36
Vice President, Senior Client Experience Manager, Key Private Bank

 
On the job at Key Private Bank, Tim Rhee loves that he has the ability to solve complex issues and strategize the best outcomes for his clients and colleagues. Since joining the bank nearly 11 years ago, Rhee has risen through the ranks and shows no signs of slowing, according to KeyBank South Puget Sound President Brian Marlow. "Tim's contributions have been instrumental in pushing our South Puget Sound team to the No. 4-ranked Key Private Bank in the country," Marlow said. Off the clock, Rhee volunteers with the Pierce County Library Foundation and other worthy causes, but noted he enjoys life most when he spends time around family and friends, particularly when good food and drink are involved.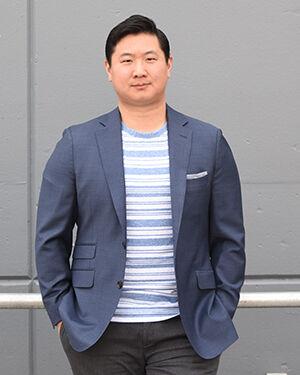 Puyallup
Hometown: Lakewood
Education: University of Washington
First job: Paper boy 
Hobbies: Reading, music, golf, and traveling
Book currently reading:Harry Potter and the Cursed Child by J.K. Rowling, Jack Thorne, and John Tiffany
Best professional advice received: "Nobody cares how much you know until they know how much you care."
---
Tony Belot, 39
Government and Public Affairs Manager NW Region, Schnitzer Steel
After serving in two combat deployments with the United States Marine Corps, Tony Belot returned to the United States and enrolled in a California college with a new life perspective. During his academic career, he sought out his fellow veterans and was a stalwart advocate for student veterans. This ultimately led him to work on policy alongside government figures like Arnold Schwarzenegger and Rocky Chavez. It was during this time that Belot said he was first bitten by the government affairs bug. Not only does he apply this government affairs knowledge in his position at Schnitzer Steel, but Belot also volunteers his talents for the benefit of six local organizations, including the Tacoma-Pierce County Chamber of Commerce, the Tacoma Youth Marine Foundation, and the City of Orting's Planning Commission.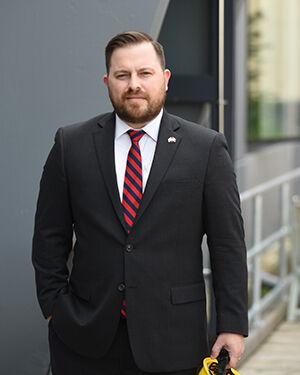 Orting
Hometown: Mission Viejo, California
Education: Chapman University and University of Washington
First job: Attendant at Steve's Texaco (now Shell) 
Hobbies: Performing service projects in the community
Book currently reading: 12 Rules for Life: An Antidote to Chaos by Jordan B. Peterson
Best professional advice received: "Lead by example."
---
Victoria Cantore Masselink, 34
Senate Counsel, Washington State Senate
From Los Angeles litigator to Washington State Senate Counsel, Victoria Cantore Masselink has worked to better her community. When she first joined the Senate Democratic Caucus staff in Olympia, Cantore Masselink worked on the first iteration of what would later become the Extreme Risk Protection Order and the Homeless Student Stability & Opportunity Act. At eight months' pregnant, she accepted a position with Gov. Jay Inslee's administration as the governor's senior policy advisor on human services. Since then, Cantore Masselink has returned as Senate Counsel, where she serves as an ethics advisor for the Legislature, working to implement institutional changes relating to anti-harassment and anti-discrimination efforts.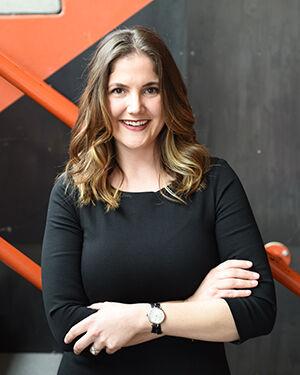 Tacoma
Hometown: Los Angeles
Education: Duke University and Loyola Law School
First Job: Interning for Gov. Gray Davis' Los Angeles office
Hobbies: Cooking, reading, and staying on top of the latest in movies and television
Books currently reading:Becoming by Michelle Obama and Bad Blood by John Carreyrou
Best professional advice received: From her father: "Love what you do, because you're going to be doing it for the rest of your life."