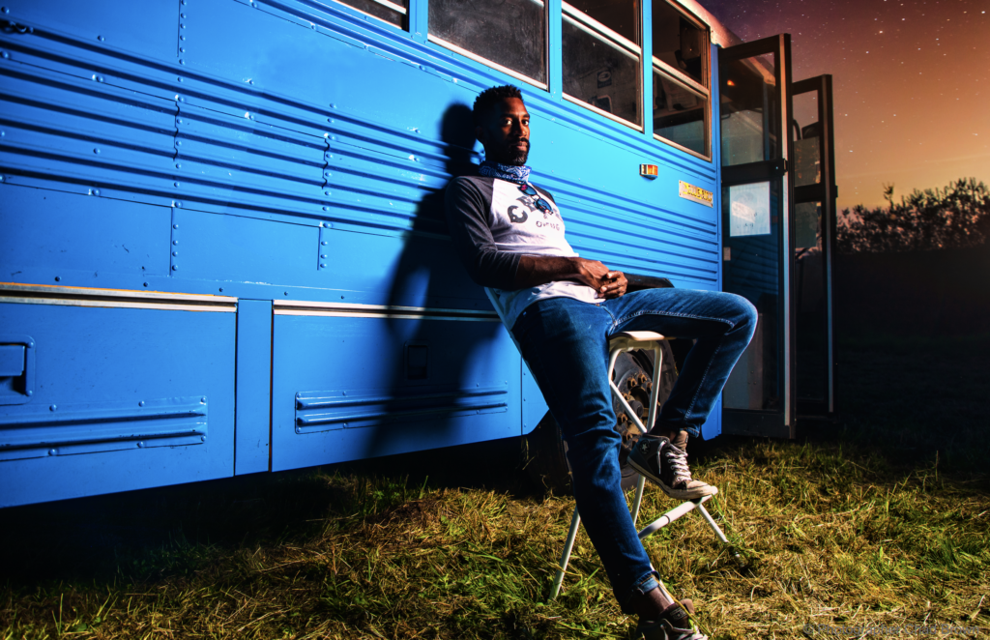 Doug Barclift has many self-appointed titles and actively performs the duties associated with each. These include — in no particular order — operator and front man, advertising account manager, weatherman, mechanic, driver, and instructor.
Barclift admits jovially that all these roles would never fit on a business card. So, instead, he opts for "Owner of Big Bus Paddlesports." Launched in summer 2020, and born of Barclift's adventure-seeking nature and background in naval architecture and marine engineering, Big Bus Paddlesports rents out paddleboards along Tacoma's Ruston Way throughout the summer.
The bus of the title is a giant billboard on wheels. You can't miss it, with its almost-neon-blue paint job and 20 bright-yellow paddleboards strapped to its roof. Each night, Barclift makes the drive from Tacoma to a Woodinville farm where he parks the bus. But the 270-square-foot bus isn't just a roving workplace: it's also Barclift's home, which he shares with his dog Rusty and his daughters (Jasmine, 10, and Violet, 8) when they are visiting.
Using the bus as a marketing tool was always part of the plan, Barclift said. But the ensuing interest from the "skoolie" community — individuals who convert school buses into tiny homes — was quite unexpected.
"Either they're (here) for the paddleboarding or they're (here) to talk about tiny houses," Barclift said, noting recurring conversations with clients about composting toilets and solar wiring. "I'm (now) actively nurturing that (skoolie and) van-life thing."
Barclift said that, in addition to this dialog about his living quarters, he'd love to start having more conversations with clients around water conservation. He hopes to host or sponsor beach cleanup events in the near future.
"Water is a place of healing; water is a place of power," Barclift said of the impetus for his conservation efforts. His passion for conservation notably shined through last September, when a crane broke loose from the Port of Tacoma and slammed into the docks along Ruston Way. A passerby caught Barclift on video as he dove into the frigid water to remove the detritus.
"I'm just that person that walks down the beach, and I can't stand all this stuff," Barclift said. "Next thing you know, I've got a pile of trash in my arms."
---
5:30 a.m. Every day, I try to take time to write my thoughts, feelings, and tasks out for the day.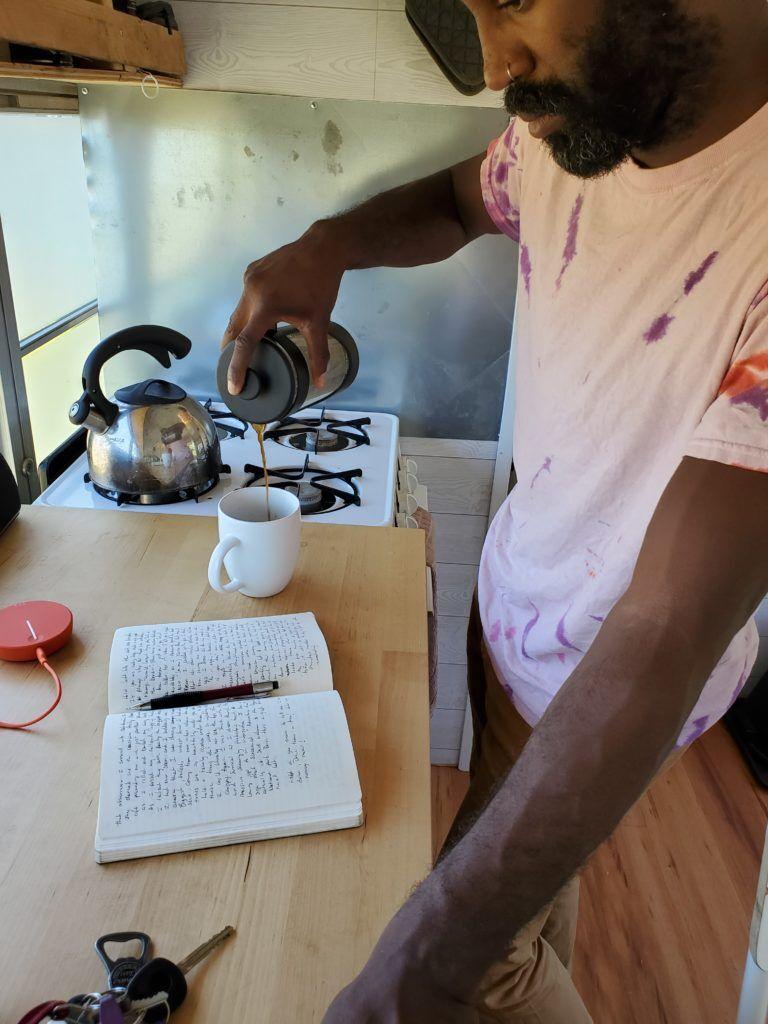 ---
6 a.m. I check to make sure the boards are strapped securely to the roof and all the detritus from daily living is secured inside. Nothing worse than seeing the eggs shoot across the kitchen while I merge onto the highway.
---
7:30 a.m. We are on the road. Secretly, one of the best parts of working and living out of the bus is getting to actually drive the bus. It's hot, loud, and ungodly slow, but it's still really fun to drive.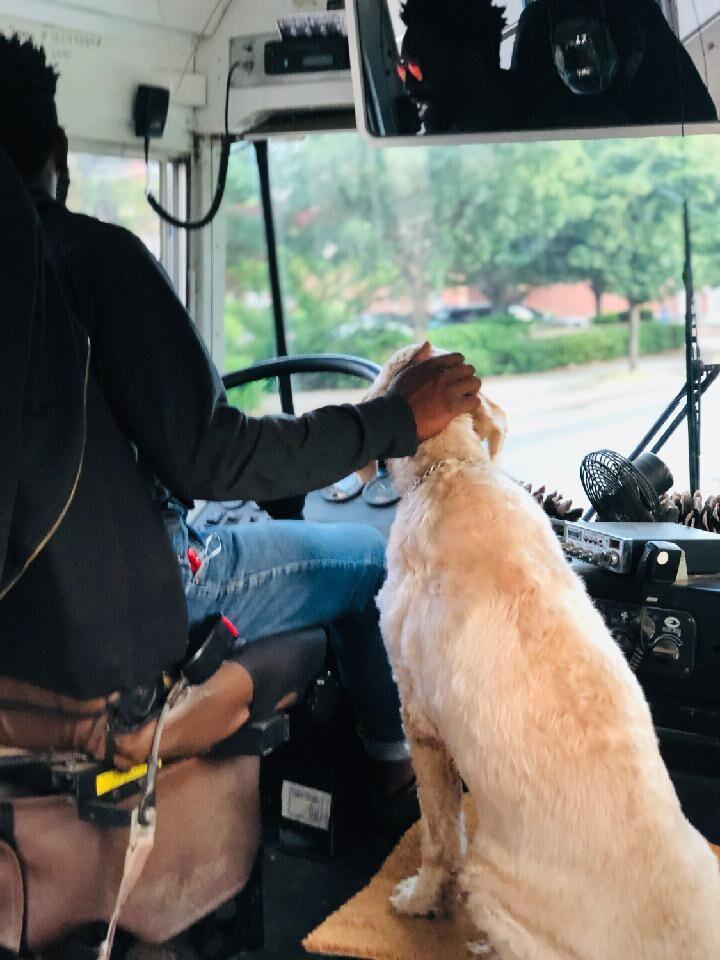 ---
9 a.m. We've arrived on the waterfront, and the doors are open.
---
9:30 a.m. I jump online and do my daily live weather report and update. I have no experience in front of a camera and rarely do I get all the lines right, but my clients love the weather report.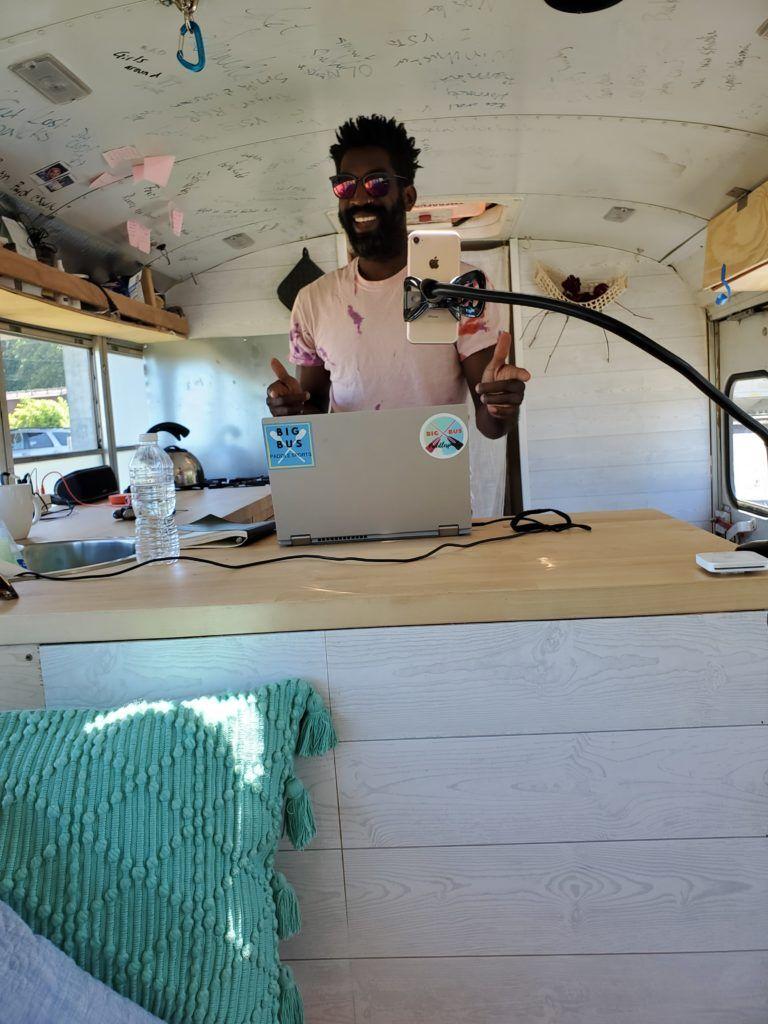 ---
10:30 a.m. The first rentals show up as I'm wrapping up some marketing tasks. I go over paddling basics, safety, Coast Guard-required information, and water conditions, as I do with every client. This process repeats for most of the day.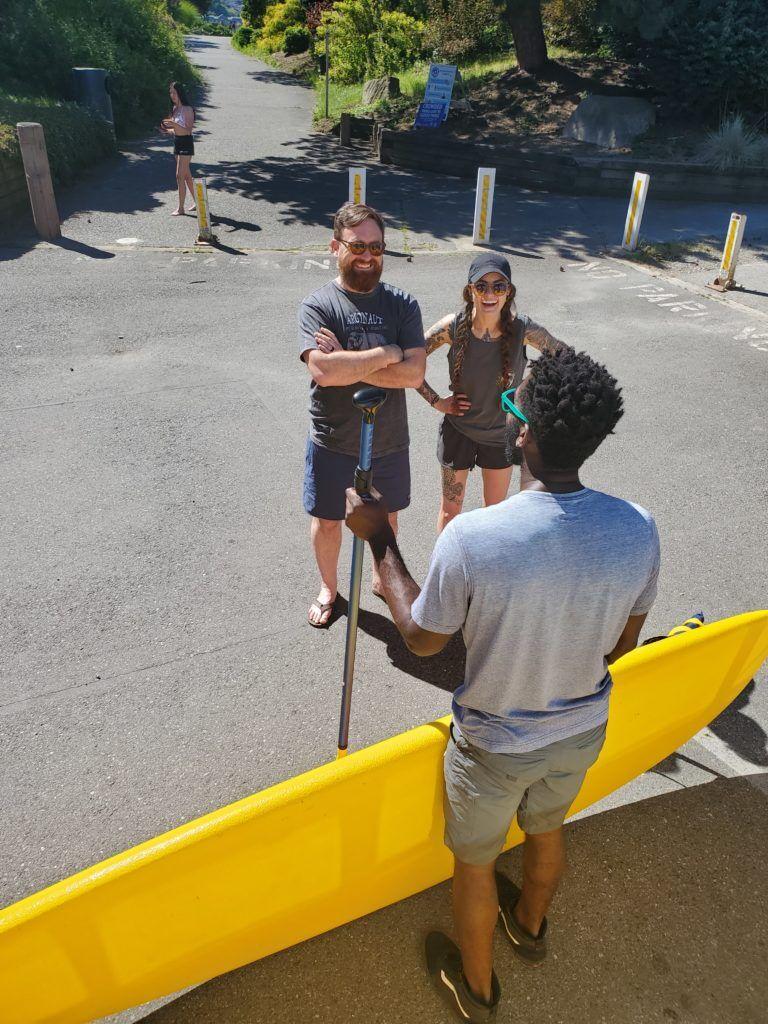 ---
4 p.m. As clients return rentals, I try to take pictures of everyone.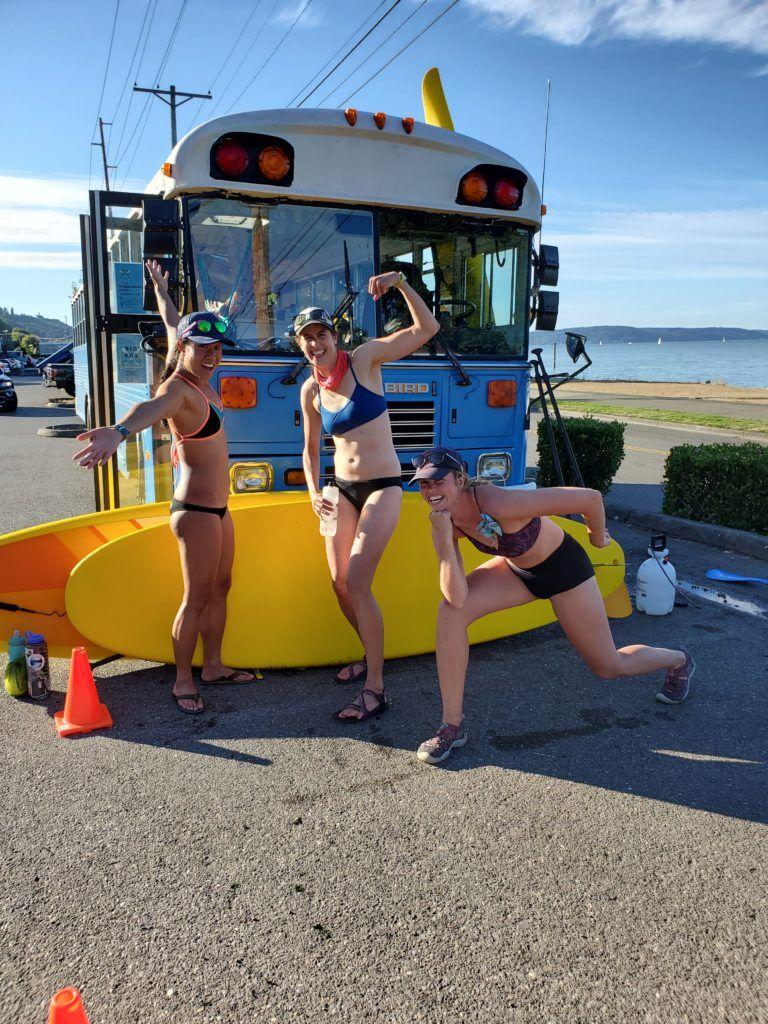 ---
5:30 p.m. I pack the boards back onto the roof and stow away life jackets, paddles, and fi ns. This is physically intensive, but stowing the boards on the roof was an intentional decision to be a "rolling billboard" as well as practically to be a home.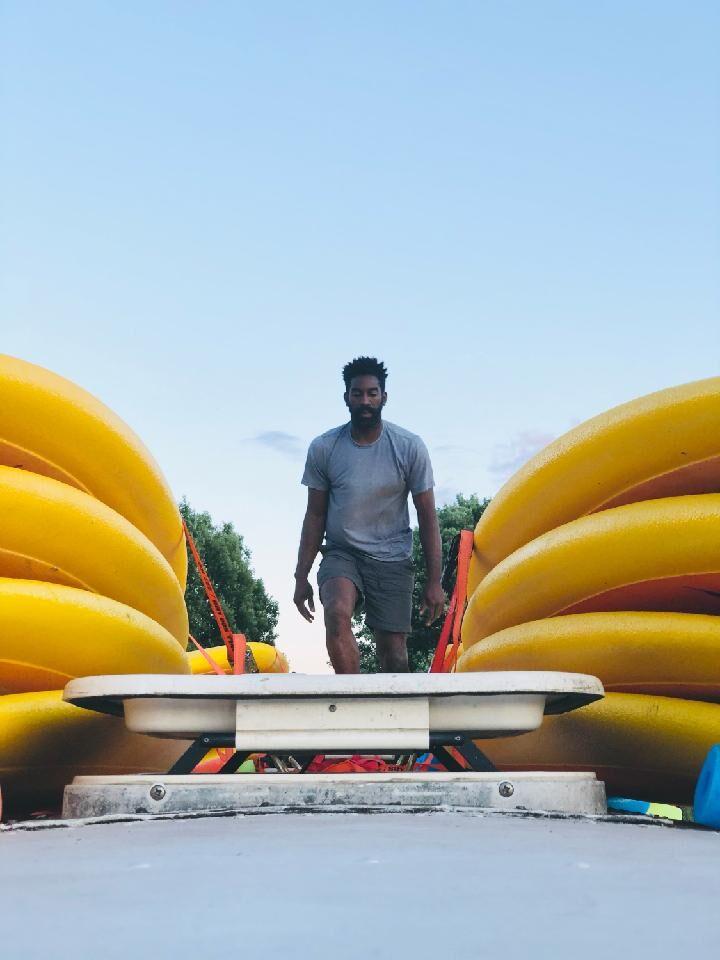 ---
6 p.m. Doors close; we head back to the farm where we park the bus for the summer.
---
7:30 p.m. After a busy day, take-out sushi is a perfectly acceptable dinner.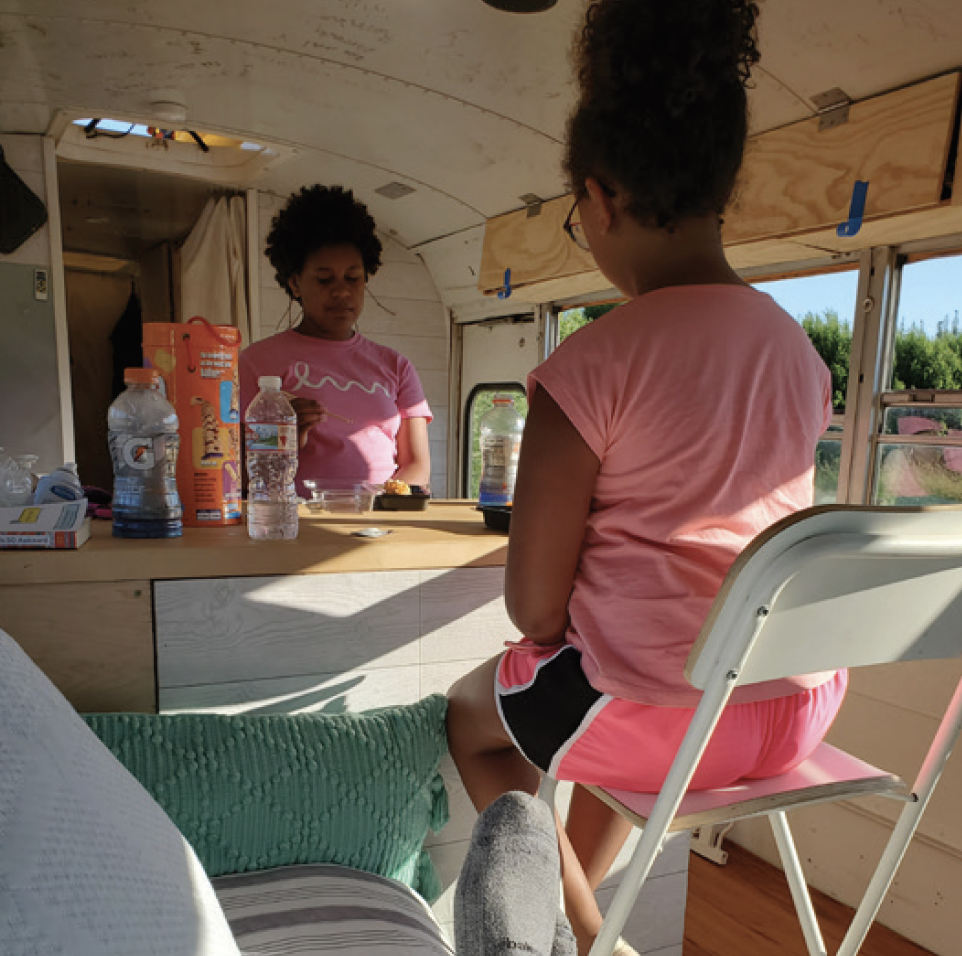 ---
8 p.m. Most nights — especially during COVID — I wash all the boards, paddles, and life jackets. It makes for a long day, but I feel good knowing that I've done everything I can to protect my clients and myself.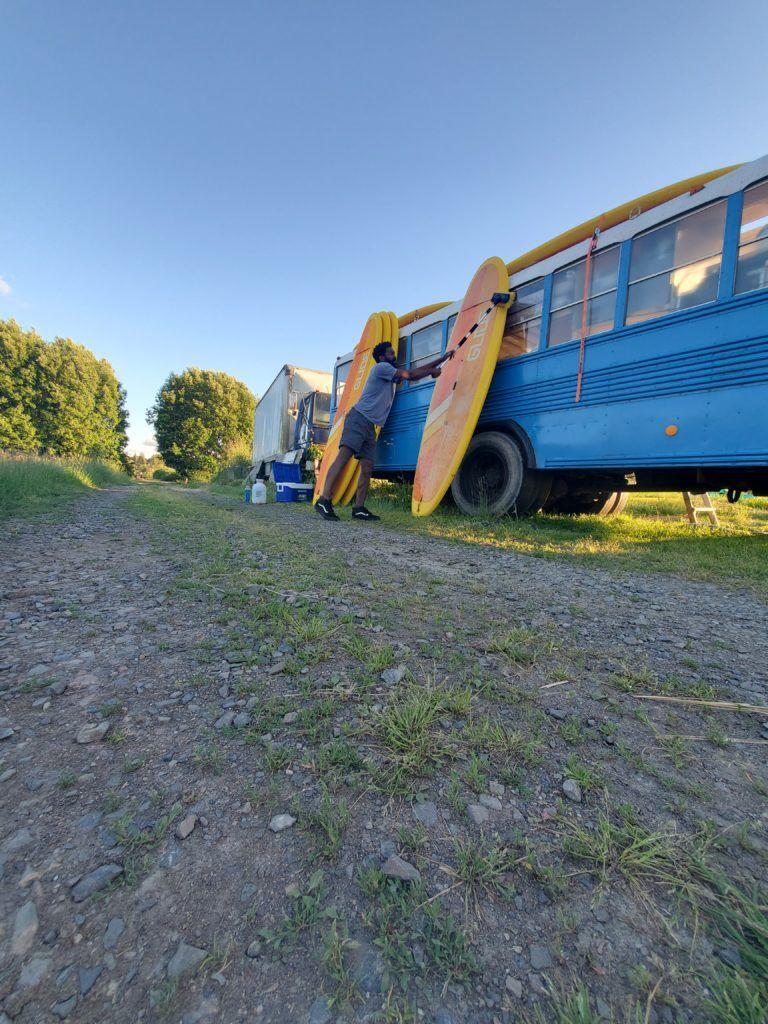 ---
9:30 p.m. After I clean the bus, I read for about an hour. I like science fiction because it helps me to mentally switch away from work mode.