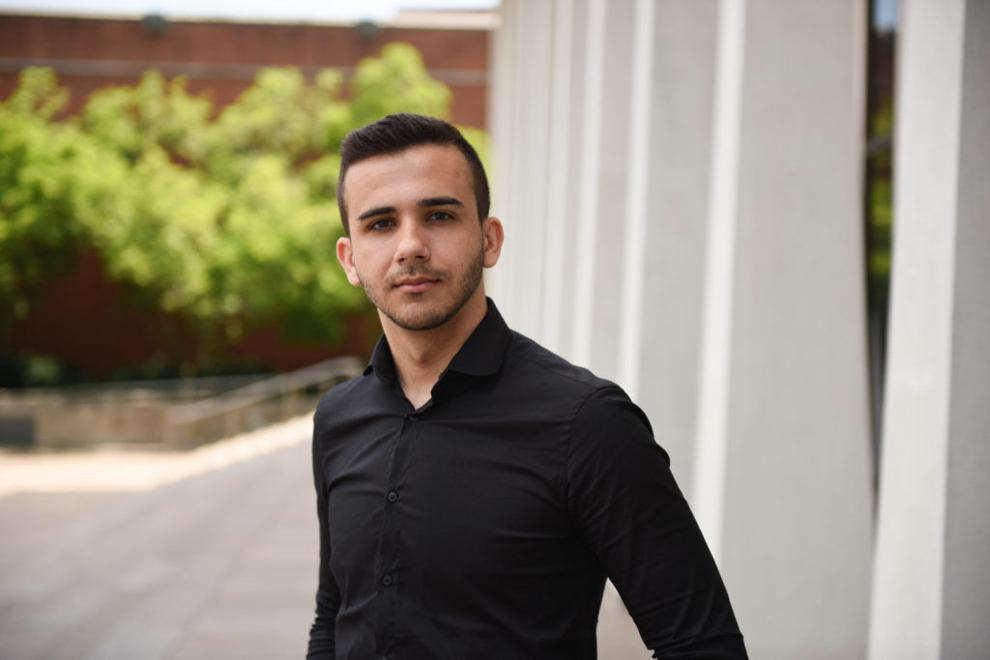 Within the last decade, cybersecurity has emerged as one of the most important systemic issues for the global economy. As a result, the global cybersecurity industry is one of the fastest-growing markets in the world, with many governments looking to reap some of the economic benefits of the industry by investing in special economic zones.
Few cities are positioned as well as Tacoma to do just that. The timing is right. The city should look to recover from the COVID-19 crisis by revitalizing its economy, bringing in higher-paying jobs and increasing tax revenue.
The cybersecurity sector already has significant infrastructure in place to help boost Tacoma's economy, given its proximity to Joint Base Lewis-McChord (JBLM) and its diverse range of research institutions. City leadership should consider investing in Tacoma as a cyber-hub, positioning the city and its citizens for a prosperous future and claiming its identity as the City of Destiny.
Pierce County has only 3,000 jobs in the information industry, or 1 percent of all non-farm jobs. This pandemic has demonstrated how reliant Tacoma is on traditional industries and has exposed the lack of diversification in its economy as well. The largest industry sector in Pierce County is healthcare and social assistance, with 58,534 workers. The next-largest sectors are retail trade (39,203 workers) and educational services (30,055). Recent budgets are showing a $67 million deficit for the 2021-2022 budget — only highlighting a need to build industries less prone to economic fluctuations. The COVID-19 pandemic has shown that Tacoma needs to move away from sectors that are heavily affected by recessions, like retail, and invest more in knowledge-based industries, such as software engineering and biotechnology.
In late 2017, the McKinsey Global Institute estimated that 60 percent of all jobs could see more than 30 percent of their key tasks automated by 2030, affecting 400 to 800 million jobs around the world. According to the Brookings Institution, the pace of automation increased during each of the last few recessions, meaning that cities that are dependent on jobs requiring minimal education will start losing significant amounts of their workforce to automation.
In contrast, jobs like cybersecurity will only grow in the future, and will provide cities tax sources for decades to come. If Tacoma does not invest in its own local talent and support its development, Tacoma will fall behind economically.
An additional motive for investing in cybersecurity is that Cybersecurity Ventures predicts global cybercrime costs will grow by 15 percent per year over the next five years and will reach $10.5 trillion USD annually by 2025. Wars are increasingly being fought on the digital battlefield instead of with tanks and infantry. Consequently, demand for new cybersecurity solutions is also growing exponentially, and the business and employment opportunities in this industry are enormous. This is a tremendous time to be involved with cyber and data science innovation given that "almost two-thirds of the world's institutional investors are concerned about the impact of cyber security threats on their investments" as noted in a report by RBC Global Asset Management. According to the Bureau of Labor Statistics, the rate of growth for jobs in information security is projected to grow 31 percent from 2019 to 2029, which is much faster than the average growth for all other occupations.
Professor Michael Porter popularized the theory of economic clusters in a 1998 HBR article, with the most famous clusters being Silicon Valley and Hollywood. As Porter describes it, "Clusters are geographic concentrations of interconnected companies and institutions in a particular field." With an aggregation of companies next to one another, companies are able to recruit talent from each other, and benefit from the pool of talent through collaboration.
Clusters encompass not only private entities, but also governmental and other institutions, "such as universities, standards-setting agencies, think tanks, vocational training providers, and trade associations." Leaders across all sectors, including the private sector, government, and local institutions, would have important roles to play in building a cybersecurity economic cluster and fostering greater innovation.
Cybersecurity is exactly the sort of industry that could give rise to a regional hub or cluster — something that Tacoma is suited for. We have an opportunity for growth in this city that mirrors what Silicon Valley looked like in the late 1960s. If a dominant cyber hub is to emerge in the South Sound or even the greater Seattle area, it will likely have most or all of the following attributes: proximity to a research university, collaboration with the military, access to angel and venture capital, and a culture of entrepreneurship.
Tacoma has most of these attributes: a local research institution with the University of Washington, military collaboration with the Joint Base Lewis-McChord (JBLM), and entrepreneurs. However, it is lacking a strong angel and venture capital presence. City leadership needs to figure out a way to revitalize angel investing in Tacoma.
Tacoma should aim to turn itself into a hub for our nation's cyber defense research, and a hub for data science and innovation in general. Local talent can be promoted through partnerships with our local school system to lead cyber boot camps and with industry leaders to create a more developed talent pipeline.
In addition, given the proximity of Joint Base Lewis-McChord (JBLM), there is an opportunity for overlap between the military and the private industry. The city can build an integrated ecosystem that leverages local expertise and resources into commercial success in order to create a regional or national cybersecurity hub.
In the School of Engineering and Technology at UW Tacoma, hundreds of undergraduates are currently studying fields such as computer science, computer engineering and information technology, with dozens of others earning graduate degrees, including a Master of Cybersecurity and Leadership (MCL). However, while many students receive their education in Tacoma, they leave for companies like Amazon, Microsoft, T-Mobile, and Boeing. The city needs to retain these graduates and make sure they stay and invest in the local economy by having them start companies or take jobs with local startups.
Infoblox, a cybersecurity firm, was one of the first leading tech companies to have an office in Tacoma. There are clusters of tech startups, such as CloudPWR, that reside in the area and that are training local students for jobs in the industry. If Tacoma's local universities are producing leading-edge work, then we will see only see more industry growth among businesses engaged in cybersecurity, as well as in the businesses and industries that depend on it. The prize from emerging as a cyber-hub is massive economic growth and a talent engine that can fuel the city's growth for decades to come.
One of the key questions facing cities like Tacoma is whether their local industries will rebound from the economic shock posed by the global pandemic or sustain lasting damage. Tacoma can set an example for other regions wanting to transform themselves from a sector dependent on manufacturing and retail to a regional hub for technology. The Greater Seattle region's prosperity ought to be an impetus for driving Tacoma's growth in this arena. The region became home to an economic cluster of technology companies, such as Amazon and Microsoft among others.
With a focus on pulling a variety of resources together and setting up the necessary infrastructure such as building a robust venture capital presence, the city will be able to help support local start-up entrepreneurs to nurture their companies here in Tacoma. City leadership should focus on building broader coalitions between the public sector, citizens, and the business community and attract angel and venture capital investors to drive long-term economic change and help turn the idea of Tacoma as a cyber-cluster into a reality.
David Kirichenko currently works in the tech sector for Amazon and is a global shaper with the World Economic Forum. David also played a role in the founding of RAIN Incubator, a biotechnology nonprofit that is dedicated to training talent, creating jobs, and attracting companies to the South Sound Tacoma area.