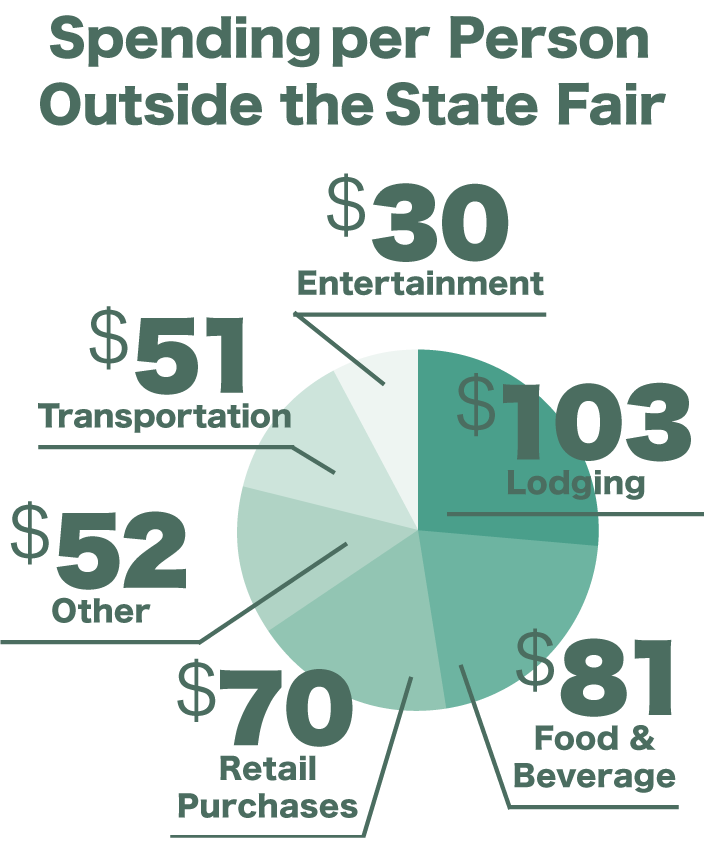 When you think of the Washington State Fair, what comes to mind? A thrilling ride on the classic wooden roller coaster? The excitement of a live concert or rodeo? Perhaps a flaky, buttery, jam-filled Fisher scone? Or a Krusty Pup corn dog striped with ketchup and mustard?
Regardless of your personal experience and perspective, the State Fair evokes memories as prismatic and variegated as the people who attend the annual event in Puyallup and form their own fond recollections.
But one facet of the State Fair that might not immediately come to mind is its impact on the local economy. Just how much revenue does the State Fair generate? How many jobs does it create? How many visitors does it attract?
To be clear, the State Fair is just one of four lines of business — easily the most popular and profitable one — that operates on the 175-acre fairgrounds. There's also the four-day Spring Fair in April; three-day Oktoberfest NW in October; and the Washington State Fair Events Center, which hosts activities year-round —including more than 150 events in 2017.
(For the purposes of this article, "the Fair" refers to the organization that runs these lines of business, while "the State Fair" refers to the annual event in September.)
Last year, Fair officials commissioned Seattle-based consulting firm Community Attributes to explore and analyze the economic and community impacts of these events and help answer these earlier economic impact questions. It was the first time in nearly 15 years that such a study had been conducted and, according to Kent Hojem, head of the Fair organization, it was long overdue.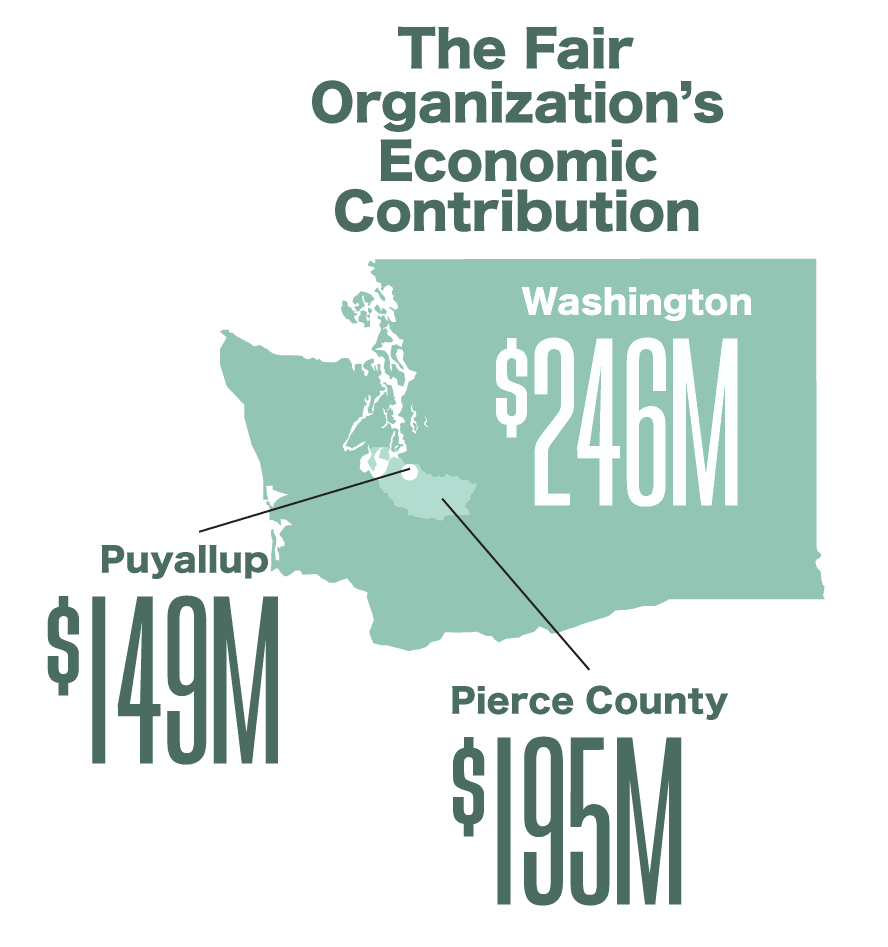 "This kind of data, like anything else, has a shelf life. You have to renew it, refresh it, every once in a while," explained Hojem, who, 24 years ago, started working at the same State Fair where, for the past 15 years, he has served as CEO, overseeing 50 full-time employees on an operating budget that receives no government subsidies or other public funds. "Ultimately, these studies can help us establish an economic and cultural touchstone to illustrate our impact, both locally and regionally."
According to Hojem, such a study illustrates his organization's ongoing relevance to visitors, sponsors, vendors, and the region.
On average, over the past several decades, the State Fair has drawn approximately 1.1 million visitors annually, according to the report. The Spring Fair and Oktoberfest NW draw 150,000 people. The events center draws 269,000 people. Collectively, the Fair typically banks about $2 million to $3 million in net cash flow from all four lines of business after accounting for operating expenses. That money is reinvested into capital projects, such as building repairs, new construction, and facilities maintenance on the fairgrounds.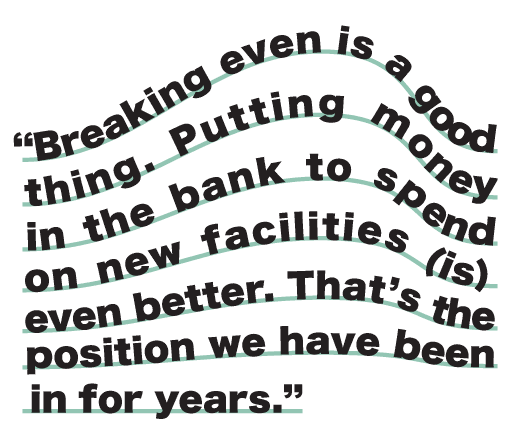 In 2017, the Fair organization earned more than $33.4 million in revenue, with the annual State Fair accounting for $27.4 million, or 82 percent, of that. In 2018, the Spring Fair accounted for just over $2 million, or 6 percent, while Oktoberfest NW and the Events Center programs accounted for just over $4 million, or 12 percent, combined.
"In a very real sense, expenditures match revenues, but not on an annual basis," Hojem explained. "Breaking even is a good thing. Putting money in the bank to spend on new facilities (is) even better. That's the position we have been in for years."

So, how relevant is the Fair to our regional economy? According to the organization's commissioned 38-page economic and social impact report — which was completed in January and will be released to the public later this year — in 2017, the organization's combined activities contributed nearly $250 million to the economies of Washington state, Pierce County, and the City of Puyallup, combined.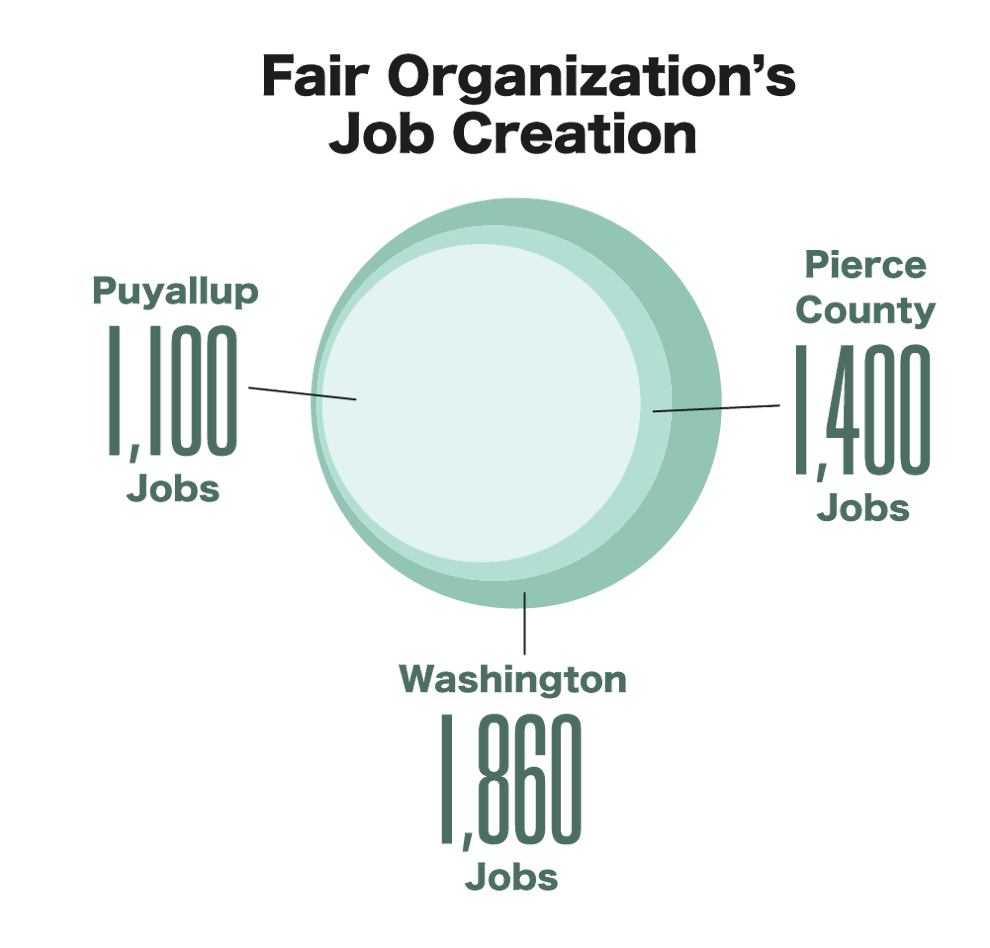 Additionally, these activities created 1,860 jobs statewide, according to the report, with more than 1,400 located in Pierce County, and more than 1,100 of them located in Puyallup.
Hojem said two report findings specifically resonated with him. First, gross food sales at the State Fair totaled nearly $15 million in 2017. That figure has increased by more than 50 percent over the past 12 years, Hojem noted.
"In all honesty, it shouldn't surprise me, because I see those numbers every year," Hojem explained. "But I think we tend to forget that we've had this tremendous growth in food and beverage sales. It wasn't just the amount by which it increased, but how fast it increased. I think that drives us to work harder at bringing new and interesting food items to the (State) Fair."
Why the spike in food sales?
Hojem said fairgoers are adventuresome when it comes to trying new, interesting, and unusual types of food — think iguana sausage, sliders made with bull testicles, and Unicone ice cream cones topped with edible fondant unicorn horns — and sating their culinary curiosities.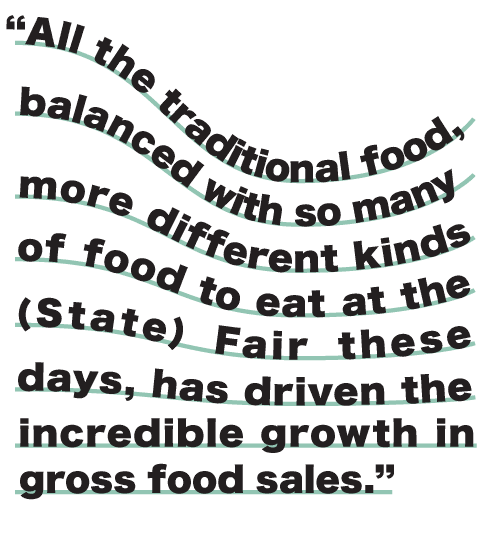 "Don't get me wrong," Hojem added. "A huge portion of that number is people who come to the (State) Fair to have their scone and take another dozen or two home with them. People who come for the cotton candy or Krusty Pups every year. All the traditional food, balanced with so many more different kinds of food to eat at the (State) Fair these days, has driven the incredible growth in gross food sales."
Hojem also was struck by the distances that vendors, exhibitors, sponsors, and fairgoers travel to experience the State Fair.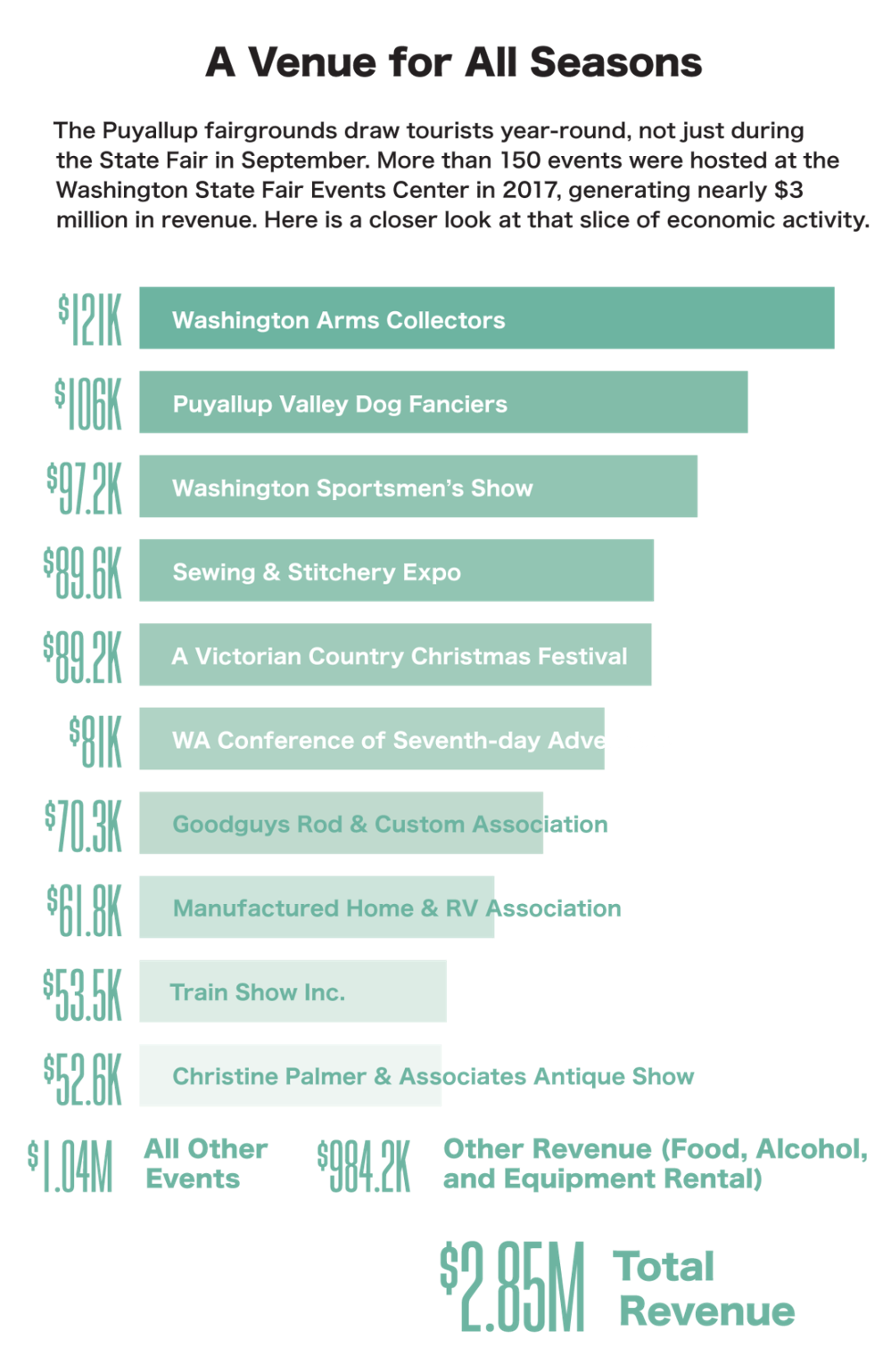 According to the report, the Fair organization's events landed approximately $1.6 million in sponsorship revenue, with approximately 36 percent of that coming from outside Washington. Similarly, the report noted those events hosted food concessionaires from five different states, and vendors and exhibitors from more than two dozen states and Canada.
Still, the bulk of the Fair organization's support comes from South Sound cities and counties. According to the report, among the visitors to the 2017 Washington State Fair and the 2018 Spring Fair, almost half came from Pierce County, one-third came from King County, and almost 98 percent came from within Washington.
"What doesn't surprise me is the support we receive from our local guests," Hojem explained. "They love fairs, they love festivals, they love a good party, they love parades. I think it shows in their participation."
The report's authors do offer some insight into what the Fair organization could do better — namely, diversify its revenue sources.
"It's always dangerous when you depend too much on one revenue source, and we depend a lot on the (State) Fair in September for our overall revenue," Hojem explained.
The Spring Fair, which was introduced in 1990; Oktoberfest NW, which was started in 2005; and the year-round Events Center have experienced revenue growth over the years. But so, too, has the State Fair. As a result, the State Fair continues to dwarf revenue compared to the Fair's other lines of business.
"The (State) Fair has remained such a strong entity that the other (events) can't overcome that percentage difference in any kind of significant way yet," Hojem explained. "Eventually, I think there will be a shift. We are working hard to move the needle a little bit. Despite the fact that I can get a little frustrated that we are not changing the percentage all that much, it's good to know that the State Fair is still such a viable entity."
VENDOR PROFILES