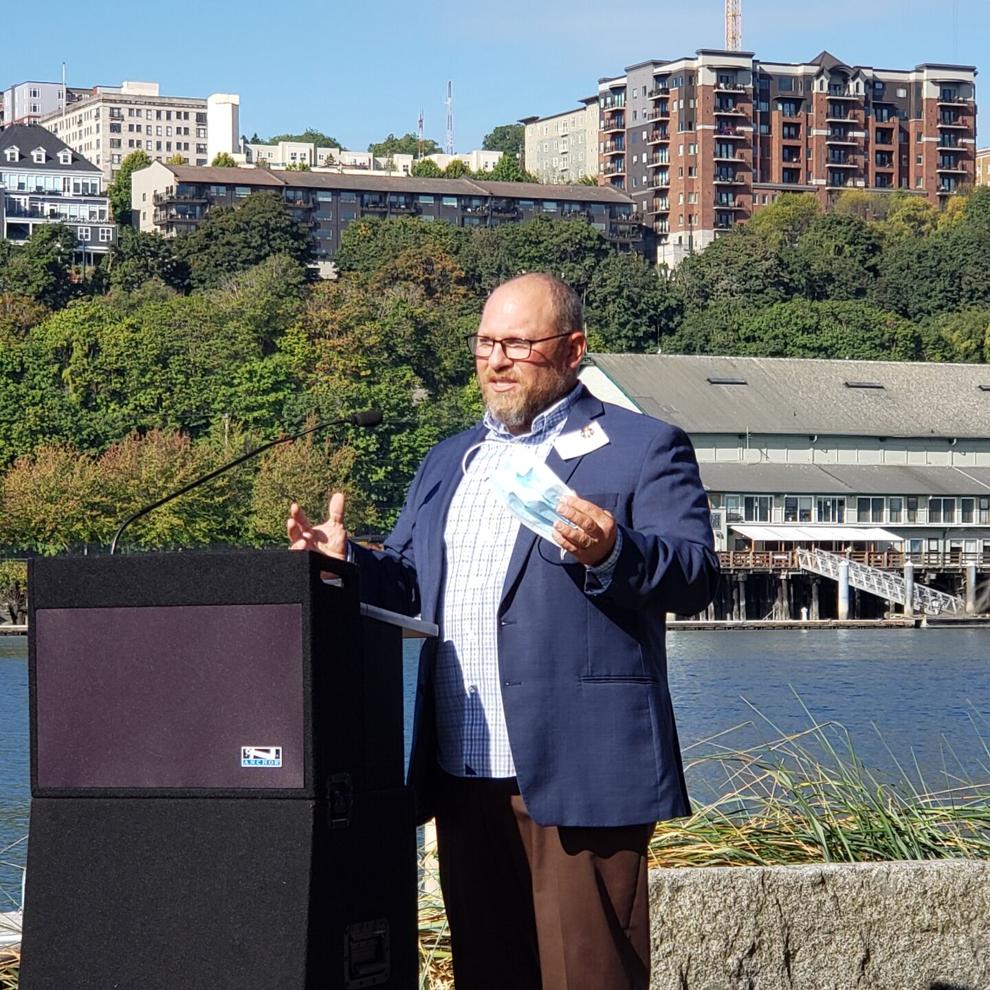 Business and government leaders are considering a private 5G edge computing network for the Tacoma Tideflats area, creating a smart port on the forefront of innovation for the maritime industry, manufacturing, the environment, and more to fuel entrepreneurism and the broader Tacoma economy.
First, a feasibility study is anticipated this fall to determine, among other things, who would benefit from the network, where towers might be located, how it would be paid for, and who would manage it. Assuming it pencils, the network could be in place next year.
Finland, a leader in smart port technology, has companies who could partner on such a network, and Finland's ambassador to the U.S. was among dignitaries who met at a special event outside The Center for Urban Waters on the Thea Foss Waterway Tuesday morning to express their desire to cooperate on such a network. A Nokia representative was among Finnish business executives in attendance. Other attendees included U.S. Rep. Derek Kilmer, WA-6; Chris Green, director of the state's Office of Economic Development and Competitiveness; business representatives from companies like TOTE Maritime Alaska; and members of Washington Maritime Blue, a nonprofit alliance to make Washington home to a world-class, thriving, and sustainable maritime industry by 2050.
"Today's convening is really an important milestone to our mutual efforts to sustain the port's global competitive position and drive continued innovation now and in years to come," Tacoma Mayor Victoria Woodards said during a presentation, referring to the city's fledgling reputation as "Tech-oma."  She thanked Ambassador Mikko Hautala for his visit and willingness to share expertise in developing small ports and other innovation to benefit Finland, the U.S., and the global climate and supply chains.
The City, Finnish governmental organization Business Finland, and Washington Maritime Blue are examining the 5G edge computing network with the goal of a 5G-enabled smart port, smart advanced manufacturing, and an entrepreneurs' ecosystem for building 5G-enabled logistics and water-related devices in Tacoma.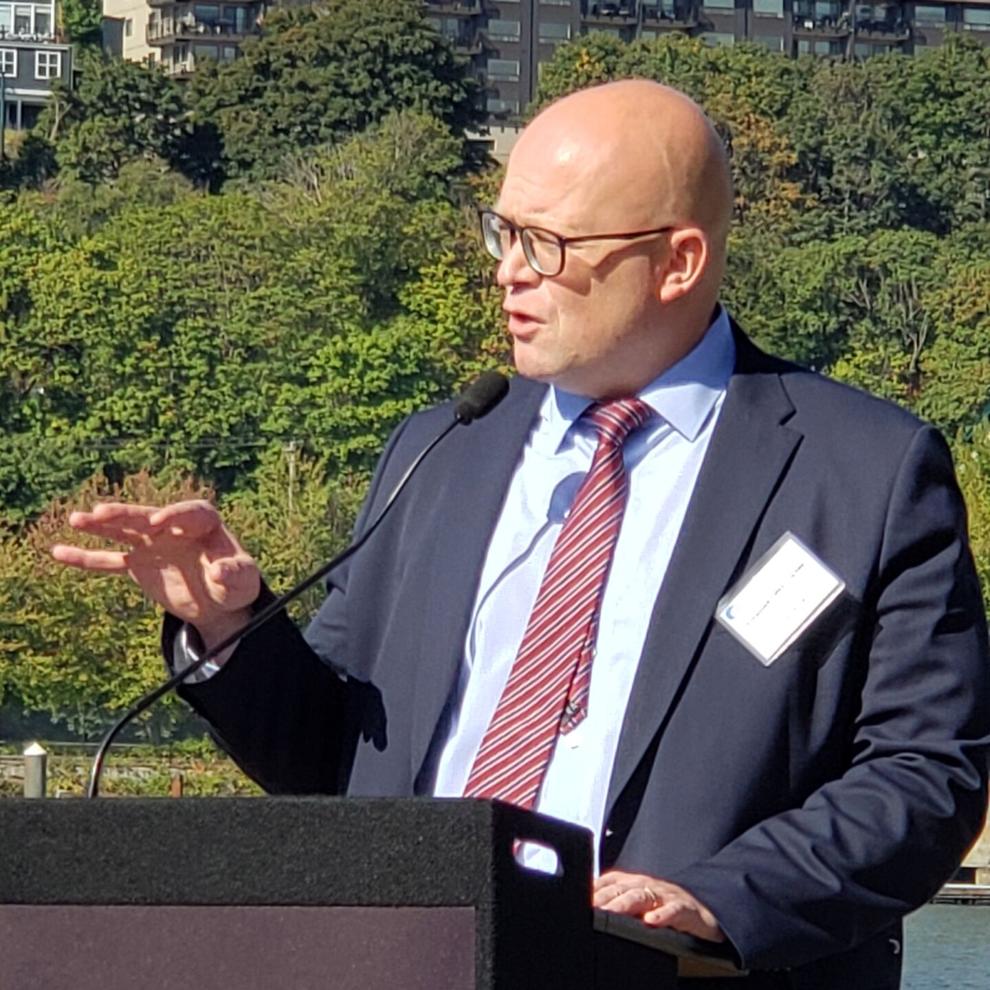 Maritime Blue operates the new Tacoma Maritime Innovation Incubator (TMII) inside The Center for Urban Waters, where startups are innovating in three broad categories: clean water; clean energy derived from water, such as hydropower and hydrogen fuel cells; and trade and logistics.
Ambassador Hautala promised more meetings with local officials later this year and noted important trade similarities between Finland and Washington.
"Finland is totally dependent on foreign trade, and we are totally dependent on maritime foreign trade, which means that we have a natural (match), because our ports, they have to be competitive … otherwise we are going to hurt ourselves," he said.
Finland and Washington also share environmental values on climate change, sustainable forestry, and more, he added.
Finland, with its smart ports and beneficial technologies, is ready to cooperate with the state and Port of Tacoma on next steps, Hautala said.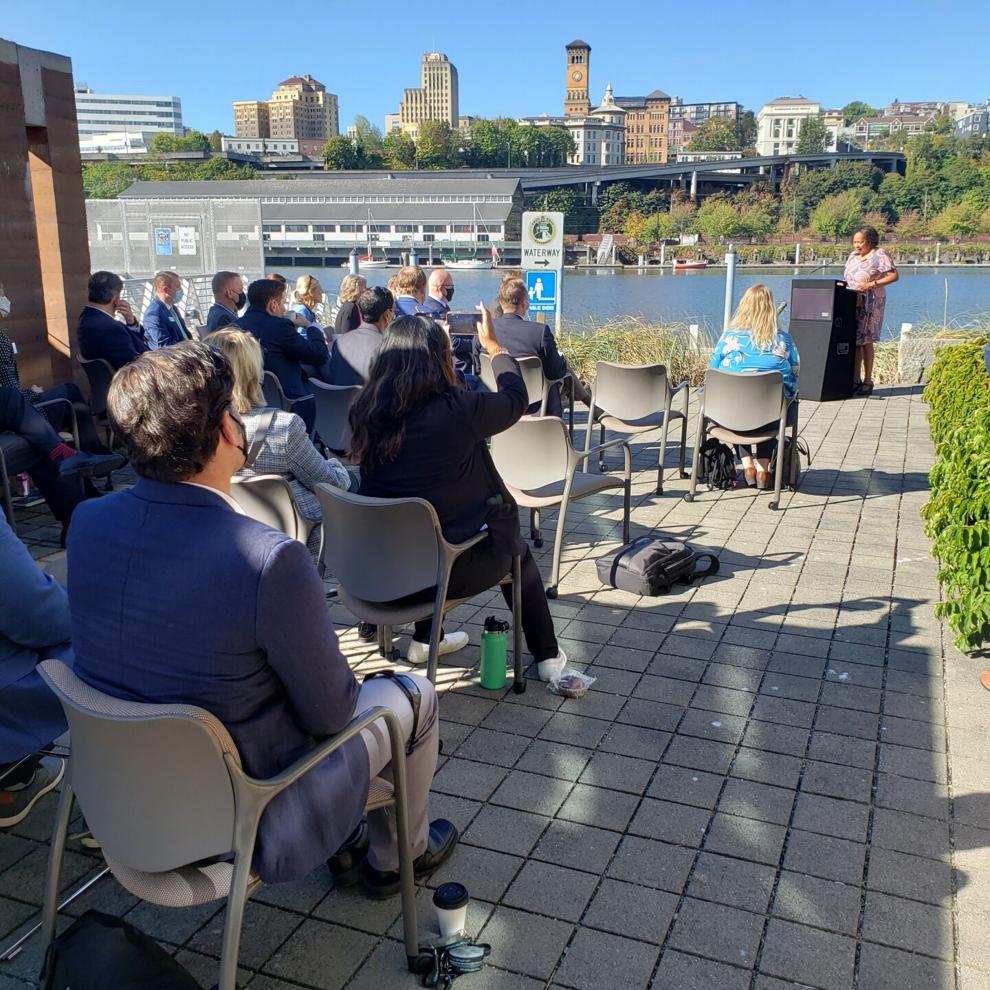 "We really would like to see a situation when we can jointly assess what should be done to (the) Tacoma port to increase the 5G operation and make it more data-driven and more efficient," Hautala said. "We are ready to help you and ready to cooperate with you."
Congressman Kilmer called Tacoma a destination for a growing maritime economy, for innovative startups that TMII is incubating, and for investments that are catalyzing economic development and growth.
"Tacoma is a destination for economic development and for innovation," he said. "Tacoma is also a destination for global trade. … We have a booming port that brings in products from all over the world and that ships American products all over the world, too. … Washington's maritime sector supports nearly 150,000 jobs, contributes nearly $40 billion to our state's economy, and we have a terrific port that is innovative and always looking for new innovations to drive greater efficiency to its partners."
Kilmer expressed hope for future partnerships and investments between the U.S. and Finland.
Joshua Berger, founder, president, and CEO of Maritime Blue, said a feasibility study will help determine next steps toward a 5G edge computing network, which could get up and running quickly.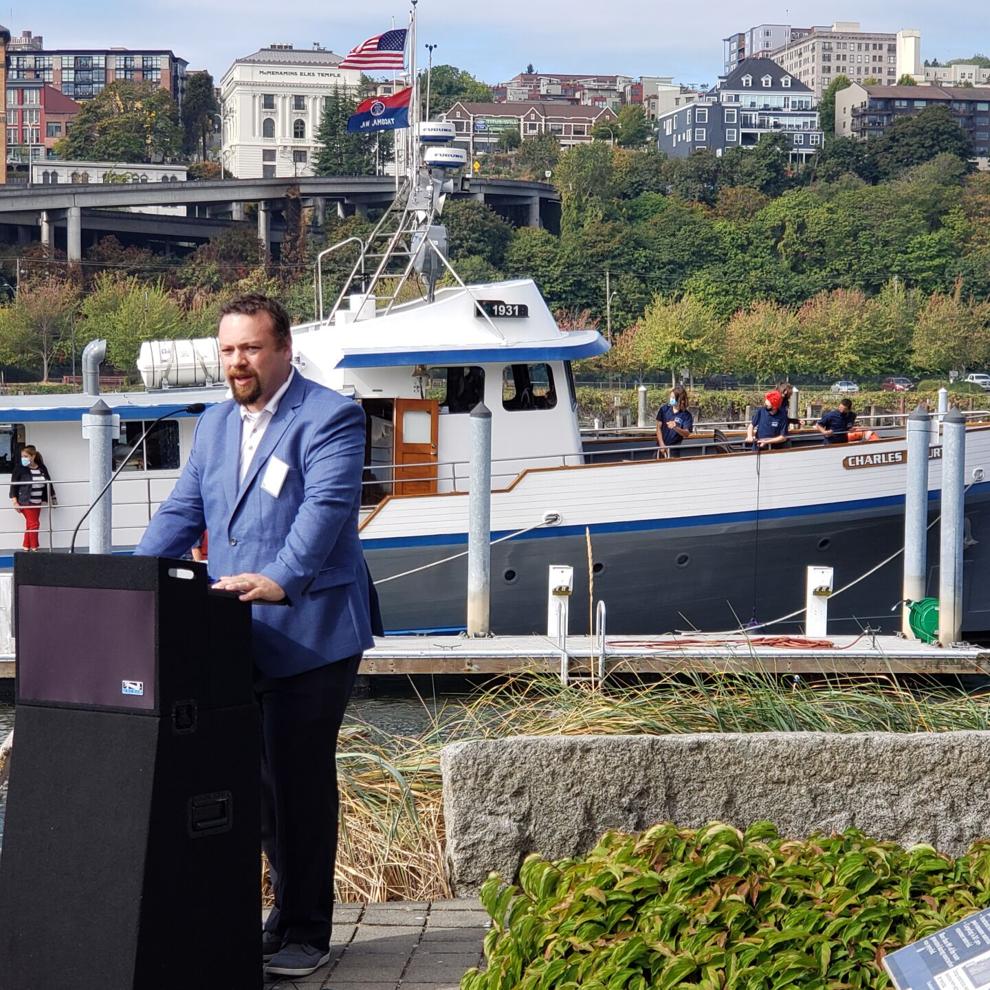 "Once we have the opportunity to build something like this, we can turn it on and we'll be solving problems the next day," Berger said. "And at the same time, we're going to be able to start thinking about what the innovations are for five years down the road and 10 years down the road, and to be able to do that collectively — to envision what that looks like, solve the problems, make sure we're meeting everybody's needs across the whole region — is something pretty unique and special." 
He said discussions with Jim Brisimitzis, founder and general partner of the Bellevue-based 5G Open Innovation Lab, and witnessing 5G innovation being tested by the lab at farms in Snohomish County made it clear the Port of Tacoma was a "no-brainer" for a 5G edge computing network. 
Nathan Tolbert, director of the Tacoma Maritime Innovation Incubator, said the work of governments and companies on such a network will have wide-ranging benefits beyond themselves.
"A lot of who's going to benefit from this is going to be our community," Tolbert said, pointing to downtown buildings across the waterway. "It's going to be all the people that you see out on this beautiful skyline that are sitting right over there. That's who's going to benefit from this when we have more money flowing through the port, when we have more efficiency, when there's better jobs that pay higher wages, and all of these types of things — that's who benefits. Everybody out there."
Pat Beard, a business development manager at the City who focuses on technology, said before Tuesday's event that a 5G edge computing network would leverage the Internet of Things "to make our port one of the most competitive ports in the world."
She added, "We're excited from an economic development perspective because it would potentially make us a hub for innovation in the Internet of Things and attract entrepreneurs to Tacoma to be part of those solutions. So from an economic development perspective, (it's) also super exciting."
---