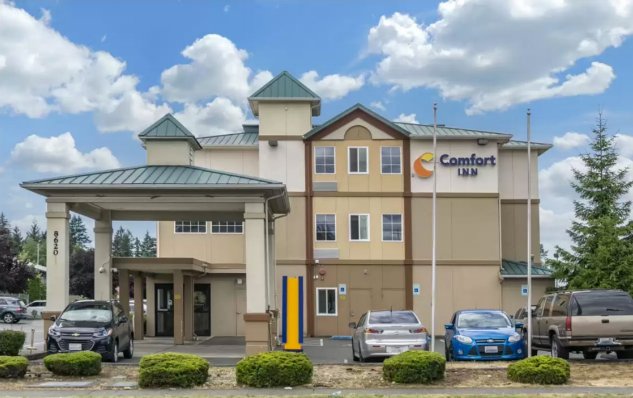 A former Comfort Inn in Tacoma will open its doors next month as a temporary homeless shelter.
The shelter, located at 8620 Hosmer St., will be operated by Seattle's Low Income Housing Institute (LIHI). The project is funded by Pierce County and the Cities of Lakewood and Tacoma, with the latter entity pledging some $5 million of its federal American Rescue Plan Act funds toward the acquisition. 
The property was officially sold for $8.8 million in October, with property upgrades likely to cost $2.5 million.
The shelter, which is 38,000 square feet and will offer 120 beds, will operate through 2023. After that, it will be converted into 80 units of permanent affordable housing for people living at 50 percent of the area median income (AMI), per the Puget Sound Business Journal.