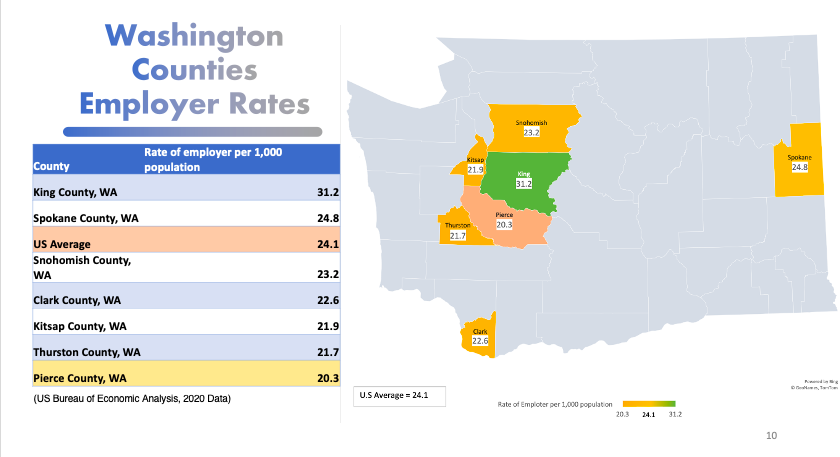 A Tacoma business incubator has launched a project aimed at better coordinating Pierce County's myriad business-support groups to maximize their impact for startups and create what it calls a world-class entrepreneurial ecosystem in the region.
The William Factory Small Business Incubator launched the BEE (Building an Entrepreneurial Ecosystem) Project in August and expects it could take about three years to get all the region's business-support groups, governments, and others coordinated for maximum business effect. 
"There's no quick way to build an ecosystem unless you just do it on paper," said Tim Strege, executive director of the William Factory nonprofit.
The William Factory organization has provided workshops and programs for area startups since 1986 and is named after its founder.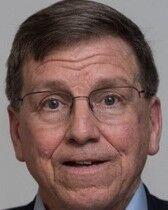 "For (the BEE Project) to be a success, you've got to get the vast majority, the 30-plus business-support organizations that provide services for early-stage enterprises, to really begin to collaborate and hopefully to coordinate," Strege said, encouraging stakeholders interested in the project to email info@williamfactory.com.
While groups may talk to each other, talking doesn't necessarily equal collaboration, which in turn doesn't necessarily equal coordination — all of which are key to best applying collective resources, he said.
Pierce County ranks well below other counties in the state as measured in employers per 1,000 population, according to federal statistics William Factory shared. A statistic on the BEE Project's website additionally shows that the county regularly "exports" more than 100,000 workers who commute to King County, demonstrating opportunity to create more employment options locally.
William Factory said this week that it has engaged two international researchers and practitioners in entrepreneurship to provide guidance and independent advice to the project: Christina Theodoraki, a professor in management sciences, entrepreneurship and strategy in France; and Winifred Soribe, a Ph.D. candidate and researcher in entrepreneurial finance in the UK.
In a joint statement shared by Strege in an email, Soribe and Theodoraki said, "We envision ourselves as facilitators to engage the Tacoma/Pierce County community throughout this project to provide insight into how to build a robust, globally recognized entrepreneurial and sustainable ecosystem noted for its collaboration, coordination, inclusion, and application of best practices. This emerging post-pandemic era will be anchored by local initiatives within an interconnected world, distinguished by the imagination of civic leadership to join in targeted policies and practices that highlight the value of placemaking, and valued for the participation of its people to make a better future for themselves and generations after."
One objective of the project is to improve and encourage access to historically excluded entrepreneurs.
The initial phase of the BEE Project includes interviews with business-support organizations and local entrepreneurs to provide an assessment of services provided to early-stage enterprises — from the idea phase to startup to expansion of relatively new businesses, Strege wrote.
The second phase will identify gaps in resources for entrepreneurs, he continued. It will include discussions with stakeholders on methods of better coordination among service providers, including strengthening entrepreneurial relationships with area academic institutions. He anticipates a progress report to the community next spring or summer to detail how people can help transform Tacoma/Pierce County into what he called "a globally recognized startup hub."
Asked for a comment on the BEE Project, Patricia Beard, business development manager at the City of Tacoma, wrote in an email: "It's exciting to see the ever-growing interest and support for entrepreneurs in Tacoma through the continuation of our longstanding incubators like the William Factory, Spaceworks, VIBE at UWT, and relative newcomers like Tacoma Venture Fund, Pierce County Business Accelerator, Tacoma Maritime Innovation Incubator, Startup 253, and so many more. Several founders have told me they feel very supported in Tacoma. These and other efforts to coordinate and enhance the entrepreneur support system in Tacoma underscore the value our community places on empowering people to succeed in their business endeavors."
As its name suggests, the BEE Project likens its efforts to bees in a hive.
"Starting a colony isn't the sole responsibility of a queen bee — it takes drones and thousands of worker bees who feed, clean, and nurture the colony," the project's website says. "Fostering a healthy entrepreneurship ecosystem isn't achieved by independent entities but through collaboration and cooperation with each other."