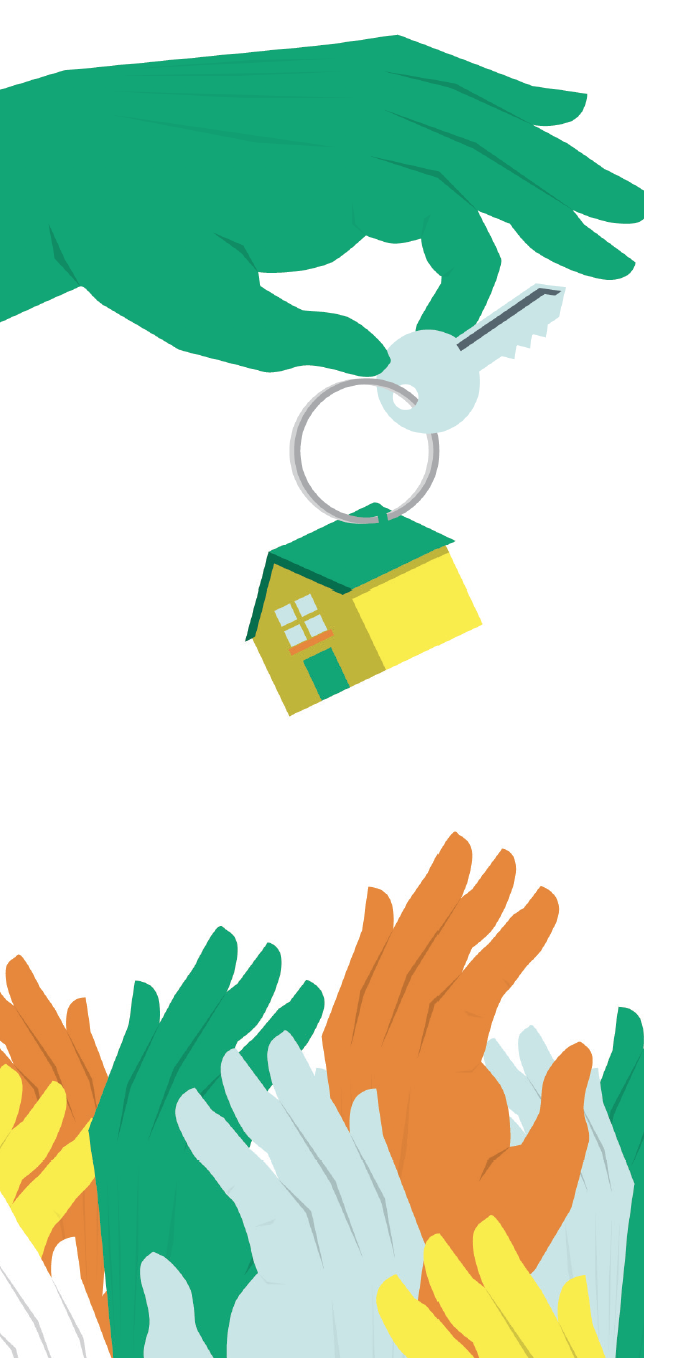 Uncertainty and susceptibility to sudden change are flaring up again societywide, thanks in large part to new and unexpected COVID-related developments. In many ways, this unsteadiness is reflected in both the commercial and residential real estate markets in the Puget Sound as a whole.
The former market continues to be impacted by the lack of uniformity around a return to office spaces, with some employers persisting with a work-from-home model, an office comeback, or a hybrid. The latter market, though seeing a little bit of relief this summer, is still seeing tight home inventory and marked competition that is likely to increase as the year continues.
Commercial Real Estate Findings
At press time, the Coldwell Banker Richard Ellis (CBRE) Q2 2021 Puget Sound Office Report said tenants are "in the driver's seat" in the Puget Sound office market, though landlords in some places are making small accelerations with rising asking rent.
Per the organization's recent occupier sentiment survey, smaller companies nationwide generally are the ones leading returns to the office. Eighty-one percent of those small companies report that at least half of their staffers are using office space, whereas only 66 percent of large companies are reporting similar use.
"One attractive solution is using more co-working or flexible office space, which will likely be paired with capital expenditures to promote teamwork and collaboration," the CBRE report states.
In the South Sound (which, in the Q2 CBRE report, encompasses Tacoma central business district [CBD], Tacoma suburban, Fife, Puyallup, and DuPont), there was some 5,622,315 square feet of rentable area.
Looking at the Puget Sound area as a whole, vacancy rose the sharpest in the Tacoma market because of two major tenants leaving: State Farm, which departed from its 348,505-square-foot Class A space in the DuPont submarket, and DaVita, which moved from its Tacoma CBD space. With News Tribune workers now entirely remote, the paper's Central Tacoma site was recently vacated, only to be snapped up in late summer by Davis Property & Investments, and DaVita has relocated to an owner-occupied build-to-suit building in Federal Way, according to the report.
CBRE found that in Tacoma specifically, Direct Class A rental rates took a 70 basis point retreat to $30.91 full service, with total vacancy rocketing up 850 basis points to 23.2 percent. The largest new lease in the area, per the report, was from Davies Pearson PC, which claimed a 5,348-square-foot space in the Tacoma CBD.
The total vacancy rate for the entire Puget Sound region as of the end of Q2 was 16.1 percent, an increase from Q1, according to the CBRE report.
Another commercial real estate report from Kidder Mathews found that, in Pierce County specifically, vacancy is now up to 8.58 percent after having a regional low mark in Q1. As of the end of Q2, there are no new major office sales or new construction starts in the county, Kidder Mathews found.
"While there has been clear improvement in the job market, until we have fully recovered from the pandemic, the regional office market will remain volatile," the Kidder Mathews report concluded of the Puget Sound region.
Residential Real Estate
In its most up-to-date report as of press time, the Northwest Multiple Listing Service (NWMLS) found that homebuyers should largely expect climbing prices and spare inventory, with some exceptions.
"Although the local market is intense, buyers can find some relief because there aren't as many offers to compete with compared to earlier this year," said J. Lennox Scott, chairman and CEO of John L. Scott Real Estate, in a statement included in the NWMLS report.
In July, the listings brokers had added the previous month outpaced the number of homes going under contract by a small margin in most areas, Scott noted in the report. He added that, historically, August is the last month of any given year with higher levels of new listings before things taper down in the fall and continue decreasing through the winter.
Per the NWMLS report, 14 of 26 counties included in the research showed year-over-year gains in new listings, with half of those reporting double-digit increases. South Sound counties notably included in this group were Thurston, Kitsap (with a 29.3 percent jump), Grays Harbor, Lewis, and Mason. However, the volume of new listings in King County dropped about 5.4 percent from where they were last year, the report said. And prices, with some exceptions, are mostly increasing statewide.
RE/MAX Northwest Brokers managing broker Dick Beeson estimated in the report that about 75 percent of all of his sold properties in the last six months (as of August) were based in Thurston, Kitsap, and Pierce counties, and were sold in a week or less.
"Clearly the lack of inventory of homes for sale remains the primary reason for price increases and multiple offer situations, giving nightmares to would-be buyers," Beeson said in the report. He noted a prominent decrease in affordable housing, attributing much of the cause to building supply chain slowdowns and a dearth of skilled workers for homebuilding.
Coldwell Banker Bain CEO Mike Grady said in the August report that he expects to see "more of the same" for the rest of 2021.
"We don't appear to have the forces in play to change. Low inventory, high buyer demand, low interest rates, and thousands of job openings are continuing unabated. I remain bullish on the real estate market now and well into 2022," he said.