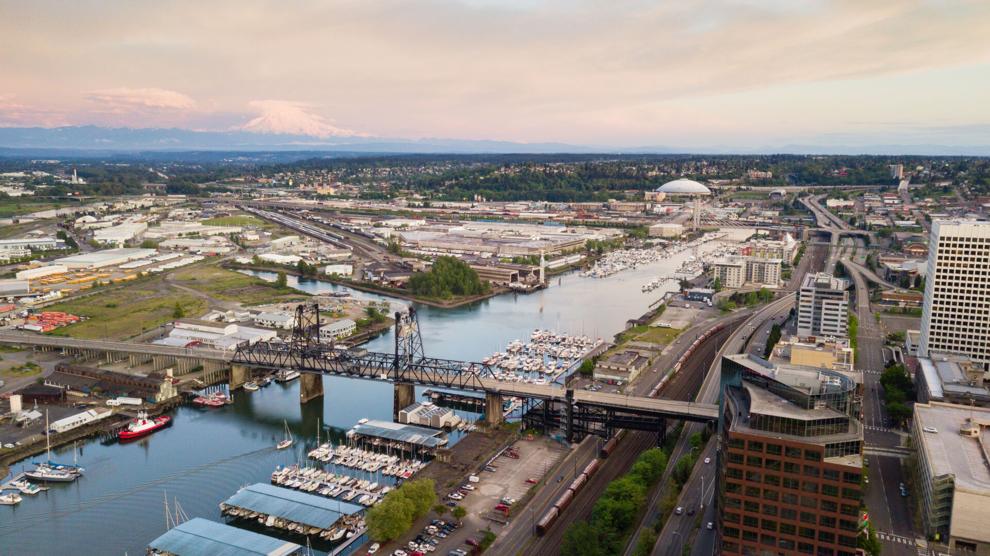 From startups to a bustling harbor, Tacoma continues to prove that it is rife with growth opportunities for the business community.
"We are seeing that confidence in Tacoma's market being strong," said Pat Beard, business development manager at the City of Tacoma. Of course, the economy has been sort of up and down lately, but we're seeing continued investment and companies planning to grow here."
The City's business-friendly government, as well as the assets that Tacoma has to offer, are among the key reasons a growing number of businesses are destined for the City of Destiny.
Among the more notable developments underway is the reactivation of Safe Boats' large-craft production facility at the Port of Tacoma. This comes on the heels of Safe Boats International securing, in September 2021, a U.S. Navy contract for a series of Mark VI patrol boats for the government of Ukraine.
The Bremerton-based shipbuilder has started production of the first boats, and the Tacoma facility is now nearly fully active. It also has been ramping up hiring and anticipates bringing as many as 75 people onto its workforce by the end of the first quarter 2023 as part of the Ukrainian program.
"The goal for that facility for the long term, however, is not to be so dependent on a single program or a single platform," Richard Schwarz, CEO of Safe Boats International, told South Sound Business in late November. "What we're really trying to do is use Tacoma, and the facility there, as our large-craft production facility, and really be able to expand beyond just Mark VI patrol boats.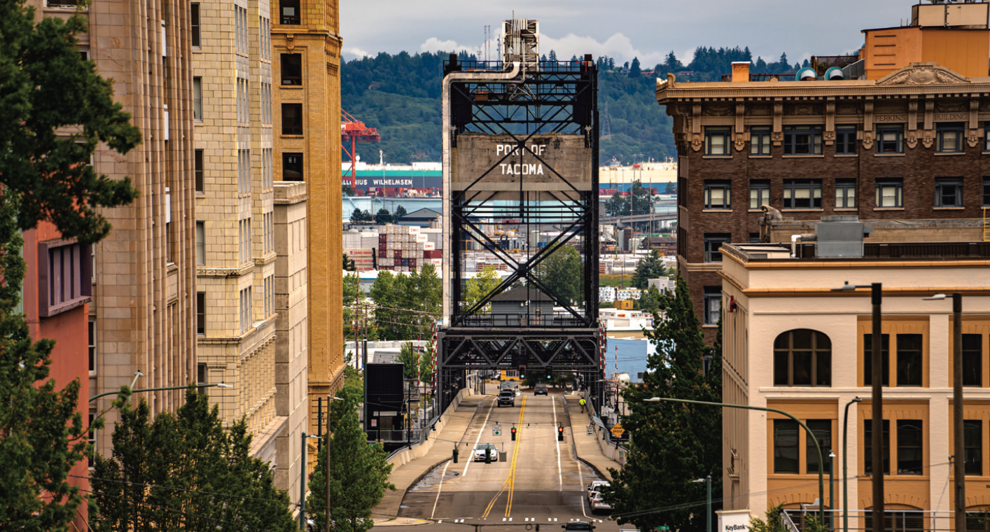 "So, we've been putting a lot of effort into pursuing other patrol boat programs, and these are larger boats than we typically build in Bremerton, but also focusing on other nonmilitary opportunities and, in particular, looking at things like crew transfer vessels for offshore wind," Schwarz continued.
This will be a boon for the Tideflats area, according to Beard. "These are living-wage jobs — very high-skilled jobs — and so it is just exciting to see that those jobs are reactivated and coming back, and just an awesome announcement for Tacoma," she said.
In November, Safe Boats International received recognition as Manufacturer of the Year from the Association of Washington Business at its annual Evening of Excellence award gala held at the Tacoma Convention Center.
Additional business developments that are helping to reinvigorate Tacoma include:
Aquagga, which is a startup that has developed technology to safely and effectively destroy PFAS chemicals (per- and polyfluoroalkyl substances) in water and other waste streams.
Campfire Coffee, which continues to expand and has secured contracts with several retailers, including Trader Joe's.

Sustainable Living Innovations, which, in early 2022, closed its accelerated growth fundraising round with approximately $53 million of corporate equity raised from existing and new investors. The Seattle-based company noted that the capital will help fund expansion of its manufacturing facility in Tacoma.
Meanwhile, multifamily housing within Tacoma is very strong, and 2022 proved to be a significant year for such development.
Debbie Bingham, project manager at the City of Tacoma, said her office runs the Multifamily Property Tax Exemption Program and, during 2022, her office saw 30 multifamily housing projects (2,500 units) come through, compared with 11 projects in 2021.
"Last year was a huge year for multifamily development," Bingham said. "A lot of that is downtown, but in other areas, as well. We have 4,000 units downtown that should be coming on in the next three years if everything gets built."
When it comes to companies looking to bring more development to Tacoma, Bingham said there's a lot of interest coming from outside of Pierce County.
"We are getting people coming up from Oregon; we have investors from California; we have people even north of Seattle coming in and doing their first projects in Tacoma. "A lot of what we hear is that people like doing business in the city of Tacoma," Bingham added.