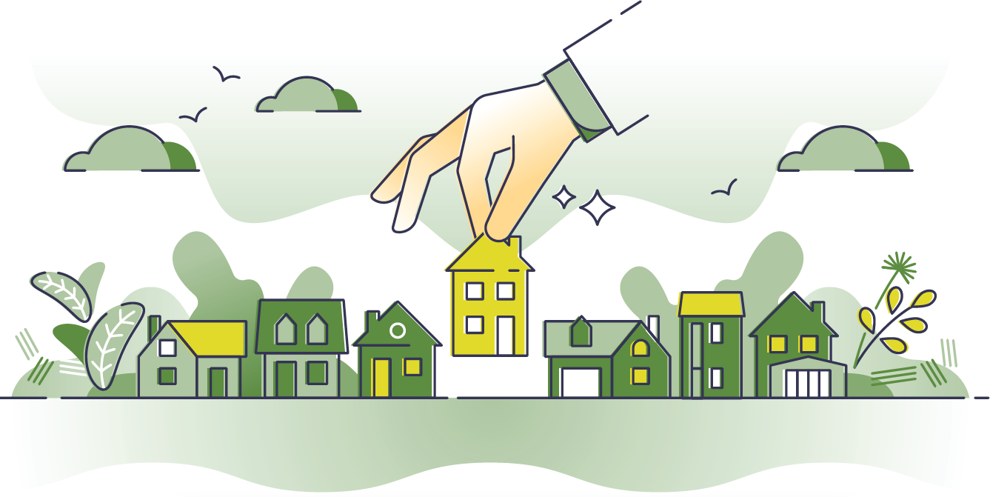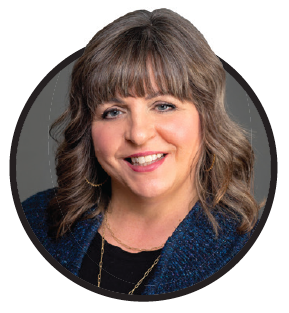 Olympia-based Realtor Christina Janis sees 2023 as a stabilizing year for the South Sound housing market after an abnormal 2021 and first half of 2022. During that period, prices soared, home inventory all but evaporated, and many would-be buyers were priced out of ownership.
"Both parties are going to have room for negotiations; it's not going to be such a lopsided transaction," predicted Janis, who works for Epic Realty and RobRice Homes and is a 2022-24 state director with Washington Realtors. The market correction began in the second half of 2022, when inflation, rapid hikes in mortgage interest rates, and broader economic uncertainty took hold.
Home sales plummeted and inventory improved modestly, giving buyers more choices of homes. Prices also softened. But buyers needing financing also saw their buying power shrink as interest rates rose.
While crystal balls for 2023 were cloudy in mid-January, when this story was reported, it was clear 2021 and early 2022 were abnormal and unhealthy in many ways. Recalibration was necessary.
Real estate market imbalance was glaring then, when historically low interest rates, for-sale home shortages, and value-seeking remote workers converged on the South Sound area, fueling a sellers' market that saw home prices soar.
In 2021, the median sales price of single-family homes and condominiums combined rose 20.5 percent in Pierce County over 2020 and 19.8 percent in Thurston County. That followed a 13.7 percent and 12.3 percent gain in 2020 over 2019 in Pierce and Thurston, respectively. Prepandemic, the appreciation from 2018 to 2019 was a more typical 7.4 percent in Pierce and 8.9 percent in Thurston, on par with how 2022 ended, when the median sales price rose 9 percent in Pierce and 10.1 percent in Thurston, according to the last four annual reports from the Northwest Multiple Listing Service.
Trends were similar in other South Sound counties.
While mortgage interest rates are anticipated to ease this year after rising at their fastest rate last year since the early 1980s, housing supply remains tight throughout South Sound and Washington. The state has the fewest number of housing units per household in the country, according to a report cited by Lt. Gov. Denny Heck.
Heck, state Sen. Yasmin Trudeau of Tacoma, and 25 stakeholders that included Amazon and Microsoft sent a letter on Dec. 20 to legislators urging significant action to address the housing supply shortage during the 2023 legislative session. It read, in part, "Washington state is suffering a housing crisis brought about by a significant shortage of homes. This crisis rises to the level of an emergency and demands strong state action."
Janis hopes legislation emerges that opens the door to more construction for all income levels.
In the meantime, today's regional housing supply remains limited.
"When you look at the volume of inventory, we're still very much a sellers' market," Janis said. "It's just that we don't have the buyers because the buyers can't afford to buy. It's not a buyers' market; it's a negotiating sellers' market, is what I tell some of my clients."
Dick Beeson, managing broker at RE/MAX Northwest, Tacoma/Gig Harbor, expects 2023 to pick up where 2022 left off.
"I think if you look at the last two quarters of '22, it'll be to some degree more of the same for '23, meaning that year over year there's going to be less sales, but there's still going to be a decent volume, and the inventory's going to grow probably a little bit, but it's not going to grow to four months' worth of inventory, so there'll still be a shortage" of homes for sale, Beeson said. "The sellers are going to have to become more realistic with their pricing … get ahead of the market, and not just to chase the market. And the buyers are going to have the luxury of being able to be more selective on the properties that they make offers on. And, if they're well coached and well positioned, they'll win the day, whereas they were losing out so many times in '21 and '22."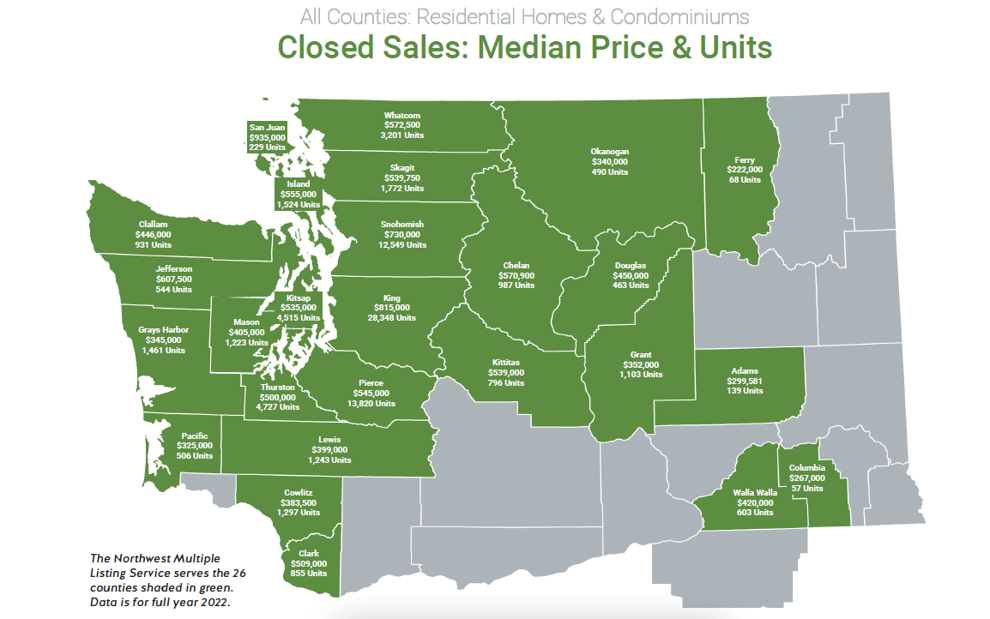 In general, it's an interesting time for buyers, he said, noting there's still ample demand for well-priced homes in good condition.
For buyers, the days of confronting 10- to 12-percent-per-month increases in prices on a year-over-year basis are gone, Beeson believes, but that doesn't mean big price declines, either. While home inventory is improved, it's still low by historical standards, and mortgage rates are higher than people enjoyed in the last decade. Buyers, however, have more choices than they did in early 2022, when homes were gobbled up as soon as they were listed, sellers received multiple offers, and inspections and other conditions oft en were waived.
Buyers are starting to "get hand," Beeson said, citing a phrase from the Seinfeld show meaning to gain some edge.
Sellers generally are listening if the offer is not full price, if the buyer is asking for repairs, or if the buyers are not waiving their inspections, he said.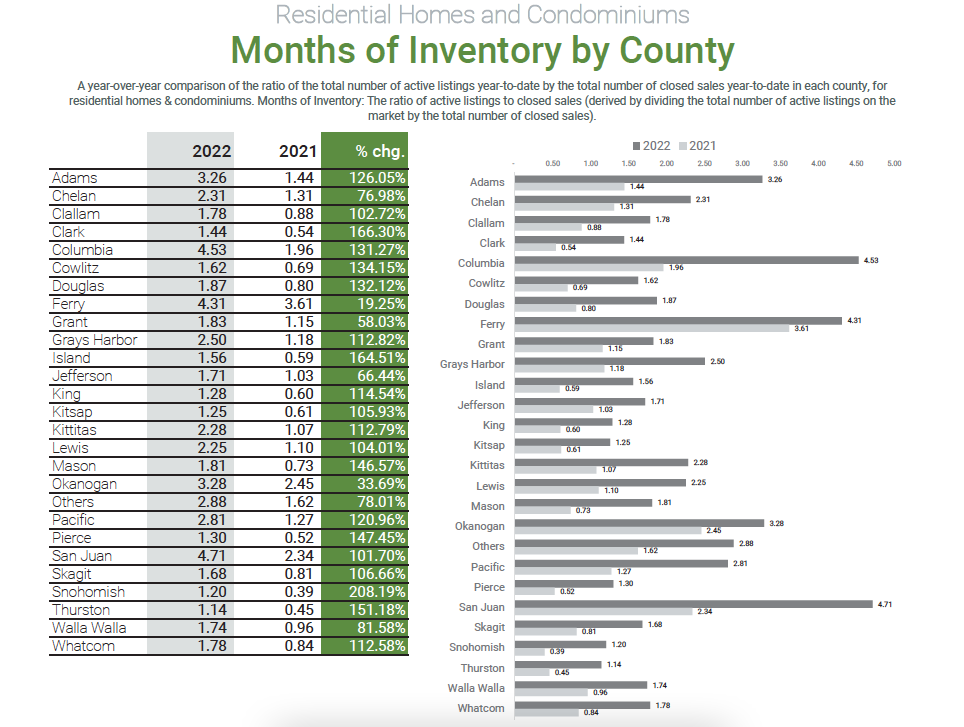 Buyers, however, were still dealing with higher mortgage rates when this story was reported in January — high in the context of the last decade. The 30-year fixed-rate mortgage peaked at 18.63 percent in October 1981 and hit its historic low of 2.65 percent in January 2021, according to Freddie Mac.
Annual rates, though, have averaged just under 8 percent since 1971, according to Mortgage Professional America, citing Freddie Mac.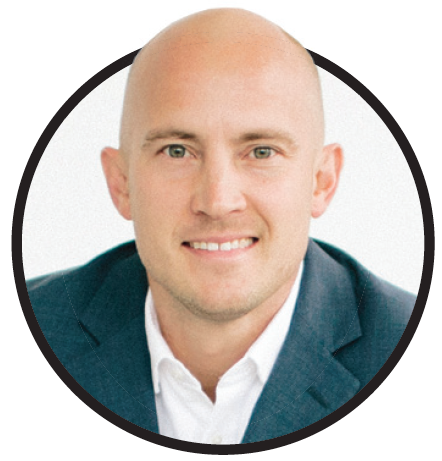 "Never would you have imagined money being so cheap for so long," said Kyle Rohrbaugh, branch manager of CrossCountry Mortgage in Gig Harbor, talking of average 30-year rates in the 2-or 3-plus percent range in 2020 and 2021 and in the 3s until mid-March 2022.
The rate rose steadily to peak at an average 7.08 percent in late October and early November, according to Freddie Mac.
"The pendulum has swung hard the other way in the last several months," massively affecting buyer affordability for many people, he said. On the other hand, some homes aren't selling as fast, giving buyers a little more leverage.
While no one knows for sure what rates will do this year, Rohrbaugh thinks they'll come down. How much no one knows for certain. The 30-year average was 6.09 percent when this was written, down from 6.33 percent when he was interviewed.
"What I think will happen is that as rates come down some, and as buyers get used to the new normal (for mortgage rates) and realize that homeownership still makes more sense than renting … I think we're going to be looking at multiple offers again," he said.
Rohrbaugh doesn't envision large increases in home inventory because potential sellers are sitting on cheap rates on their debt and worried about assuming a more expensive mortgage. They're also sitting on significant equity.
"Lately, we've had this kind of unique moment where buyers can kind of get a deal and maybe find a house at a really good price that they couldn't have found, with the option to buy it and then maybe change out their debt through a refinance later," he said.
He called it "marrying the house" and "dating the interest rate."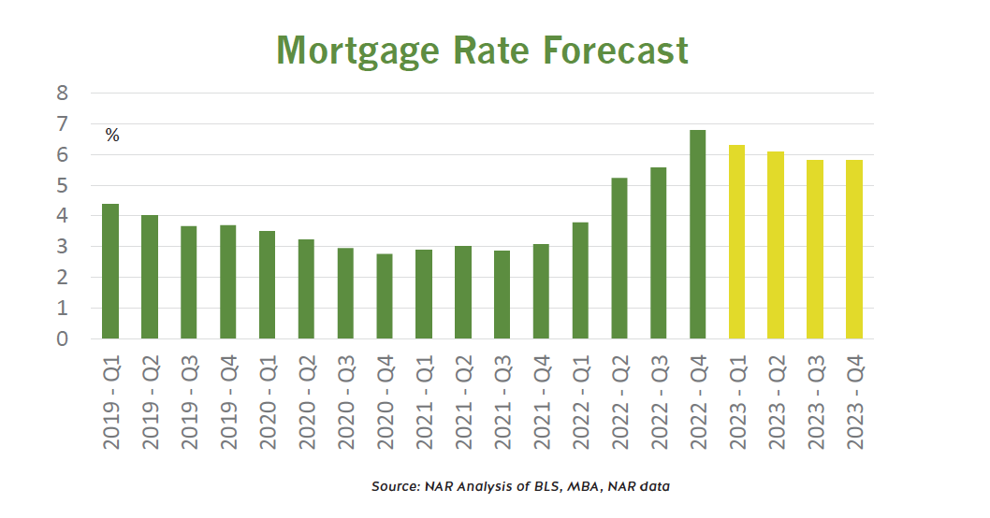 "That's compelling some buyers to sort of kick the tires on homebuying and consider buying a house," he said. Some mortgage deals are occurring, "but it's been as slow in the last two months as I've possibly seen it," he added, acknowledging some of that is due to seasonality.
"The fundamentals of home ownership still make sense, especially given how much rents are going up," Rohrbaugh said. "I tell buyers the most important thing you can do when you're ready, when it's safe, when you trust your income, when you've got some reserve, is secure your largest expense for the next three decades."