One of the most common associations with Olympia is that of the Capitol building with its majestic dome shining from high up on the hill and housing Washington's governing and legislative bodies.
In fact, that's what Experience Olympia & Beyond CEO Shauna Stewart thought was going to be the result of the surveys she and her staff conducted three years ago when she took over the organization.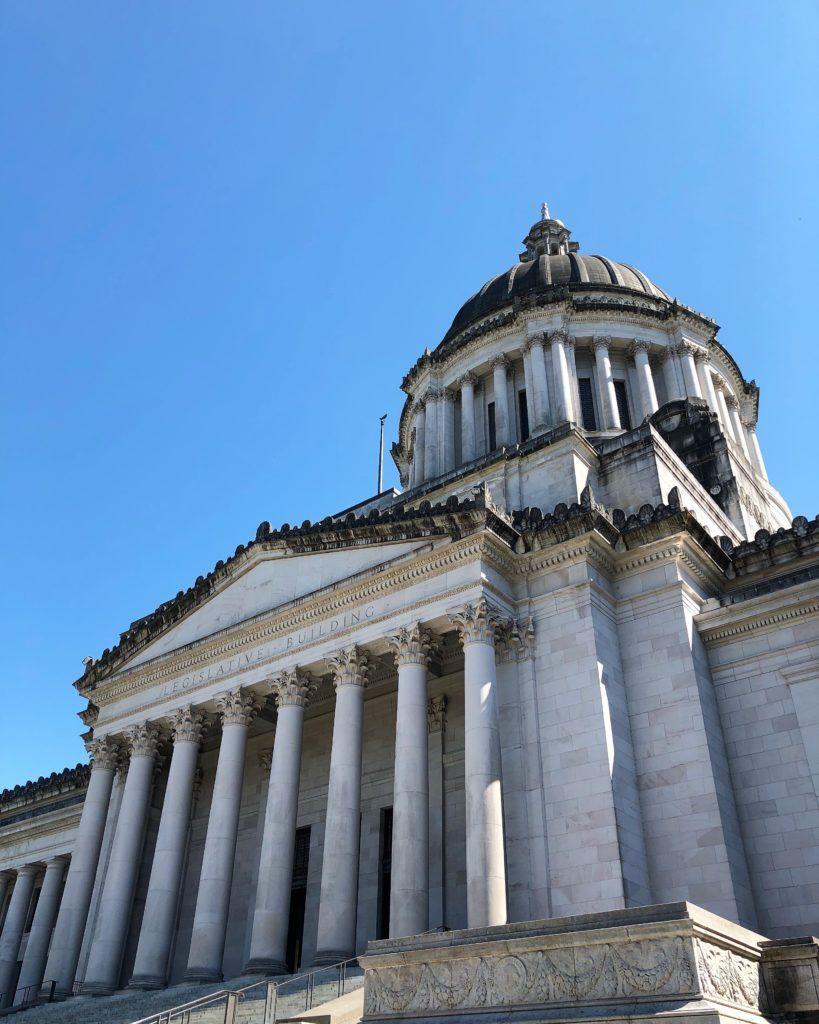 "We were trying to uncover the reasons why people were coming here," she said. "So we broke our respondents up by visitors, local businesses, and residents and all of our locals thought our capital building was going to be our number one visitor attraction, but it was actually number five."
Instead, Stewart and team were surprised to find the number one county attraction was Olympia's waterfront followed by the city's open-air farmers market — the second largest in the state — the Nisqually Wildlife Refuge, and the Tumwater Falls respectively.
Armed with this knowledge, Stewart has led the organization through a rebranding process in the intervening years and Thurston County has seen record-breaking tourism growth. In 2017, visitor spending in the county increased by 15.6 percent over the previous year while statewide spending only grew by 7 percent according to a study by Dean Runyan & Associates.
This is a huge boon to the local economy. When an area like Thurston County sees approximately 1.2 million visitors per year the result is the creation, sustainment, and support of almost 3,000 tourism-related jobs and $321.4 million in direct visitor spending.
It was for this reason that the staff of South Sound Business decided to get out from behind our keyboards and explore more of what Olympia and Thurston County had to offer. Stewart along with Moira Davin, Experience Olympia's director of marketing and communications, recently hosted our staff of writers, editors, designers, and interns for a tour and information session.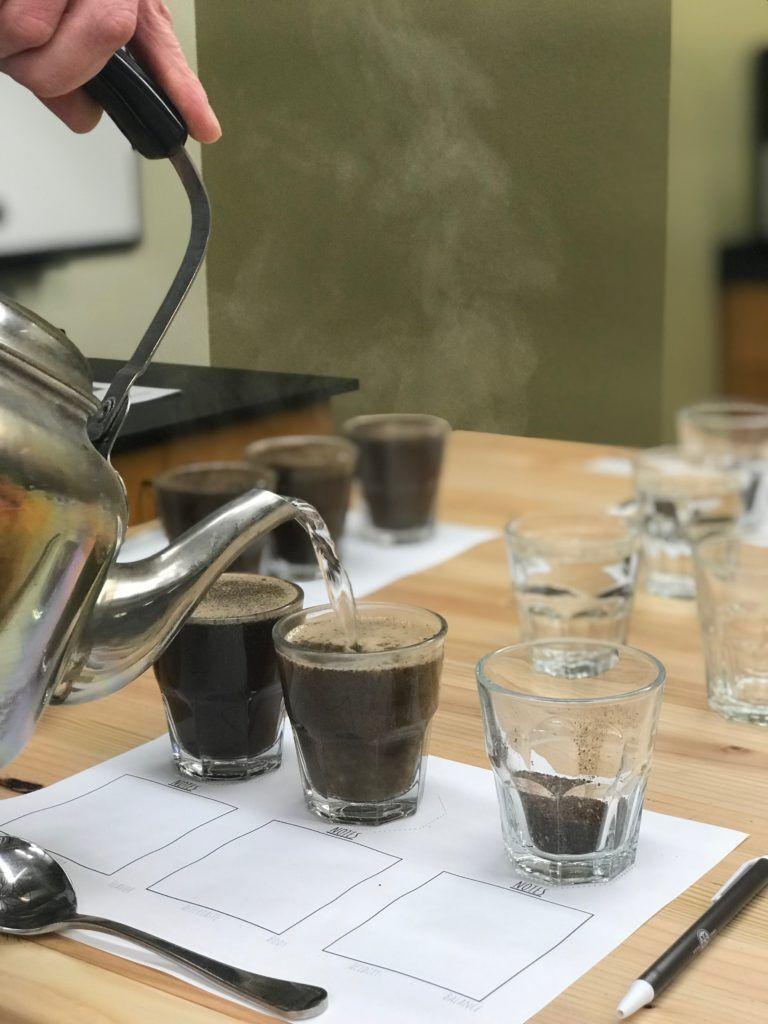 At the first stop, staff members were received by Batdorf and Bronson's Northwest outreach and customer service specialist Joshua Russert at the company's tasting room on Market Street. There Russert gave a detailed origin story of both coffee and Batdorf and Bronson — the latter of which can trace its roots in Olympia and the coffee industry back more than three decades — before treating staff to a coffee cupping activity which included tasting techniques.
After a pleasant walk along the tourist favorite Olympia waterfront, the team was treated to lunch by Olympia Farmers Market vendor Our Table while listening to presentations given by Len Faucher of the Port of Olympia and Aslan Meade of Thurston County Economic Development Council.
From there, a bus was waiting to whisk staff members away to Tumwater Falls where Washington transplants and natives alike learned about the fabled Olympia Brewing Company. This history served as a stable foundation before meeting Tumwater City Administrator John Doan and Blacklake Resources environmental engineer John Peters at the site of Tumwater's future Craft District.
The 5.5 acres of plowed land just a stone's throw from the old brewery is slated to include multiple buildings with room for Heritage Distillery, South Puget Sound Community College courses on craft brewing and distilling, a time share commissary kitchen, and space for various artisans of beer, cider, wine, cheese, chocolate, coffee, and baked goods by August 2019.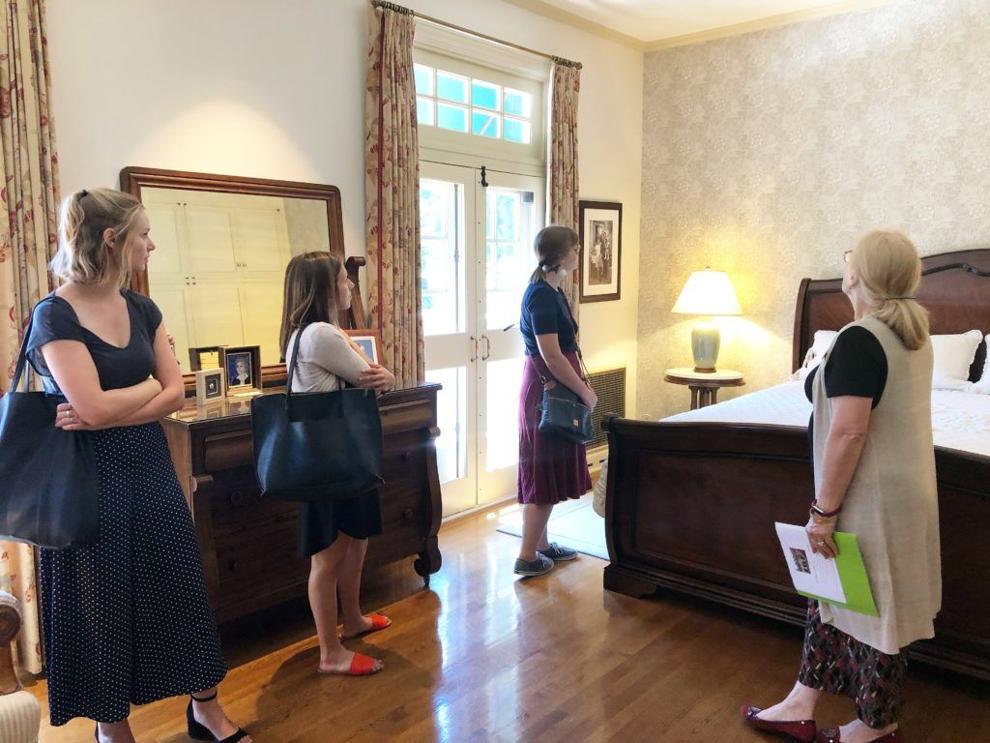 Back in the bus, Stewart and Davin pointed out myriad local attractions and businesses before concluding the tour and turning control of the group over to Virginia McCarty, director of community relations and marketing for the Governor's Mansion Foundation.
There the staff learned about the history of the home and the First Family of Washington. Though many of the home's exhibits were of great interest to the group, the discovery made in the home's storied library was perhaps the most fascinating. There Editor in Chief Jeff Burlingame plucked one of his own works from a shelf.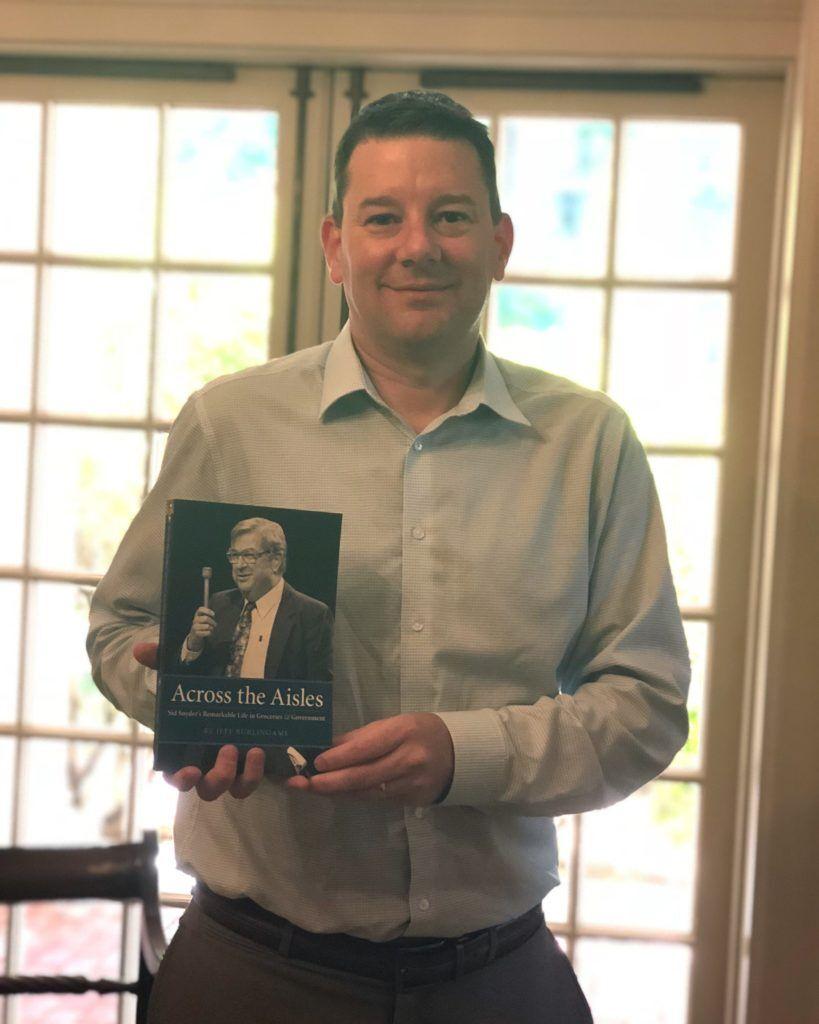 The stories and connections that have come from these trips have been invaluable as we continue to report on the businesses and communities of the South Sound. The information we have gleaned will be used in our future stories for months, possibly years, to come.
If anyone is interested in hosting us for a few hours and showing us around, please feel free to reach out. We would love to keep rolling through the South Sound as long as we can.