Communication and the human connection that comes with it — albeit virtual rather than physical during the COVID-19 pandemic — are vital to working and running a business remotely, according to business leaders in the South Sound and beyond.
Even businesses whose employees were no strangers to working remotely, at least occasionally before the pandemic, are stressing  the need to engage regularly during a time when so many factors – from kids off-school to sick family members, economic stresses and fear of the unknown – are taxing people far beyond the typical work and life challenges.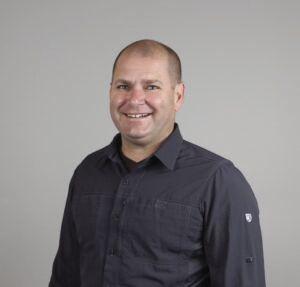 "We have kind of overcommunicated, more so than we normally do during this time," Brian Forth said of connecting with his 36 employees at Tacoma-based SiteCrafting Inc., which he founded as a full-service digital agency that does everything from designing and creating websites to digital marketing support.
That means ensuring everyone's on the same page for work necessary for clients, starting with an all-hands video conference each Monday morning to plan the week. But it also means attending a Friday digital happy hour to talk about anything from work issues to favorite streaming shows to pets and more.
"There's a lot of show and tell and just some humanity that comes out through that time," Forth said of the Friday video meet-up. "There's no set agenda. It's just basically creating space for people to be together."
SiteCrafting posted a blog with its tips for getting the most out of working from home, including frequent team communication; simple, daily check-ins; using milestones to track progress and develop a workflow; and not hesitating to change gears if something isn't working.
While it's important to have deliverables for employees to target each day to keep the company's business moving forward, Forth knows the softer side of work is vital now more than ever. If he's video conferencing with an employee whose child walks into view, he'll talk with the child, too. As a parent, he gets it.
"We've just got to take care of each other and be patient with each other because there are a lot of distractions," he said.
Aaron Blank, president, CEO, and partner of The Fearey Group public relations firm in Seattle, also emphasized the need for employee connection with people working remotely full-time. Those video-check-ins on employees' mental and physical well-being are important for everyone, but especially younger staffers who may live alone. While they may have video connections to family and friends, face-to-face time is also important for the people managing and coaching them, he said.
"You've got to do everything you can to figure out what your staff needs and just take care of them right now," said Blank, whose firm counts clients throughout the region. "It's more than just business, it's really personal. You've got to be there right now for your people."
That also means maintaining continuity. The normal Monday morning staff meeting is by video. The normal Friday staff lunch Blank provides is now delivered to staffers' homes ahead of a virtual sit-down lunch, including a planned virtual meeting of a staffer's new baby that no one has met yet because of the coronavirus, he said.
"You've got to make sure you can continue to do what you're doing, just in the new way," Blank said.
Websites, forums offering help, ideas for businesses
One of Blank's recent staff lunches was delivered by an Ethiopian restaurant as part of his effort to help businesses during the pandemic. Blank had promised the restaurant owner that if he figured out a way to deliver, Fearey would order lunch delivered to all his staff. The restaurant came through and so did Fearey.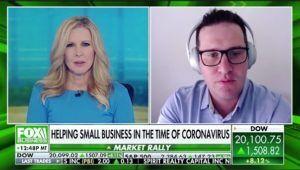 That's the kind of business-helping-business initiative emerging from a private Facebook group, "Business Saving Business," that Blank created March 10 with Bob Bagga of Bellevue-based bartering currency and network BizX. The Facebook site for business owners is a forum for questions, tips, and advice among businesses to help navigate the coronavirus crisis. On Monday, the group already had 1,628 members.
The group is intended for business owners/leaders in the Greater Seattle Area who can help other business owners, the site says, adding it's also intended to drive a virtual conversation in the community. "Please help the community thrive. If you have a challenge, or need help thinking about a new idea for your business, this is the place for that!" it reads.
Posts have included questions, answers, and links to the SBA's streamlined application for the Economic Injury Disaster Loan program; a link to an online seminar on navigating sales during crisis; technology tips; business ideas and shout-outs; and more.
It also includes helpful podcasts by longtime radio reporter Josh Kerns, Blank said of the many efforts to build community, help businesses, and learn.
Blank wants to help a personal chef's business by delivering meal ingredients to Fearey staff who would prepare meals through an online class with the chef.
He's also reaching out to Fearey clients to remind them how important they are. The firm recently had Trophy Cupcakes of Seattle deliver cupcakes to homes of clients with children, who could then decorate the treats.
"This gives us the opportunity to be personal in a time of crisis that further connects you to the relationships that are so important to you and your business," Blank said.
Tacoma's SiteCrafting, meanwhile, created a "Small Business Thrive Guide" to help customers and other businesses during this challenging time, including ideas on staying connected with customers and the community, and digital marketing tips.
"Small businesses are essential to our future," Forth said in a letter introducing the guide. "We want the South Sound to remain vibrant after COVID-19. We need businesses to be here when it's over and we're in for the fight with you. Our team created this Thrive Guide because we want businesses to be able to do more than survive the current challenges — we want you to thrive. We hope this helps boost your spirits and your business."
Tech tips to help remote work
Fearey's Blank said it's important to know what communication platform customers want to use. He uses plenty, including Microsoft Teams, Amazon Chime, Google Hangouts, FaceTime, and Slack for inner office communication. But he's a big fan of Zoom video conferencing, particularly its Pro level, which expands allowable meeting durations and includes cloud recording, more data, and more.
"What I say to people, too, is don't just settle on the free version" of a communication tool, whose positive impact could be well worth the investment, he said.
He's also discovered ways to save money through the Facebook group, including learning about a Vonage connection that can route calls to cell phones, reducing the need for traditional office phones.
A fun discovery he recently made is a free scanner built into the Notes function of the iPhone.
"I'm like, 'Holy cow, that's just revolutionary, because we need to scan documents all the time,'" Blank said.
Nick McDonald, external affairs and communications manager for Comcast Washington, said Comcast's broadband network has the technology and teams to support the current work-from-home demands.
"We understand we are playing a critical role in providing reliable services, keeping people connected to what matters most, and helping important business operations continue during this time," McDonald wrote in an email. "Our network capacity is engineered to handle spikes and shifts in usage patterns, and we continuously test, monitor, and enhance our systems and network to ensure they are ready to support increased work-from-home usage."
Customers working at home can see the status of their home network and services by signing into their Xfinity account site to find more information about their services and network performance.
Comcast created Xfinity xFi as a tool customers use to manage their home network. Xfinity xFi provides a digital dashboard for customers to set up their home Wi-Fi network, find their password, see what devices are connected, troubleshoot issues, set parental controls, and pause Wi-Fi access during dinner or bedtime using their mobile device.
Xfinity xFi also comes with free xFi Advanced Security, a service that monitors, blocks, and informs customers of online threats to their home network, and helps provide seamless protection for those working at home on company-sensitive information, McDonald said.
The company also offers xFi Pods to solve Wi-Fi "dead zone" problems in some areas of homes.
"For an increasing number of customers, they have been a game changer," McDonald said of the xFi Pods, adding they're not just for customers with large homes. Some homes have brick and plaster walls that Wi-Fi can't easily penetrate, and many row homes in urban areas have multiple floors, and if the connection to the company's network enters through the basement, the Wi-Fi signal may not reach a third-floor guestroom or out on the back porch, all of which the xFi Pods solve, he said.