There aren't many experiences quite like those at a craft market, where people wander through a space, browsing goods as the makers watch, hoping for a purchase to help fuel their business and passion. For those vendors, long hours spent selling their handmade items can be exhausting and sometimes disappointing; for customers, the experience can feel awkward if they feel pressured to buy something, or guilty if they don't.
Leah Morgan, a lifelong Tacoma resident and maker of custom wool pillows, noticed these dynamics at many of the markets where she was a vendor. Over time, she started to wonder whether there was a way to shift the typical market environment toward being more positive, celebratory, and community-focused, elevating the experience for both vendors and customers.
"I started bringing my own wireless boom box and having that at my booth," said Morgan, who comes from a family of musicians. "People loved it — it helped break the ice, put everyone more at ease. That was one of the first times I thought I could add to what other markets were doing."
Other ideas piled up as Morgan started brainstorming with friends about things they would love to see at the markets. One idea was to include food and drinks as part of the experience to further loosen people up and add to the atmosphere; another idea was to have the market at night to add to the relaxed feeling — and, Morgan admitted, because she's not a morning person and always wished markets started later in the day.
All these ideas went into the creation of the Tacoma Night Market, which opened last May in a space on Pacific Avenue. The plan was to have 10 or 15 vendors, Morgan said, but when she fell in love with all 6,000 square feet of the Pacific Avenue location, she knew she had to fill it. Suddenly, instead of putting together a smaller event for herself and a handful of friends, Morgan was looking to find between 40 and 50 vendors.
"Creating something out of nothing was the hardest part," said Morgan, who hustled to find people to sell at the first market and asked all her friends and family to come out to support her. "But then it just took off. The first event was about as successful as I could have dreamed. Tacoma showed up in full force."
Since then, the market has gained in popularity and become a point of pride and excitement for many. Certain elements also have shifted: In November, the market moved from Pacific Avenue to Alma Mater, an arts, music, and community space on Fawcett Avenue, and is now held on the third Saturday rather than the first. The spirit and excitement around the event, however, remain the same.
"I think we brought something to Tacoma that we've never had in this capacity," said Gretchen McCallister, a regular vendor at the Tacoma Night Market and a behind-the-scenes assistant to Morgan. "We have music, a bar, vendors, food, and it's free and all-ages and at night — it feels more like an event than anything."
McCallister is one of many vendors who think of the market as a new favorite: A general consensus that Morgan has gathered from her vendors after each month is that the market is both lucrative and enjoyable.
Alexis Devine, a local jewelry maker and artist, participates in four to five markets a month and has been doing so for the last three years. The Tacoma Night Market, she said, has been her most successful.
"I had my biggest sales day that I've ever had at any market, and it's also the most fun for me," said Devine. She thinks the huge success comes in part from Morgan's careful efforts to curate both a wide variety of high-quality goods and a comfortable atmosphere that people genuinely enjoy.
Morgan is mindful of keeping entrance into the market as accessible as possible to vendors. The fee for a booth for the night is $70. In her experience, said Devine, vendor fees can range anywhere from zero to $300, and Morgan said that as a vendor herself she's usually excited to see anything under $100.
"I want to keep it affordable for everyone and still have enough to pay myself and to pay other people that are involved in helping, whether it's day of or on the back end," said Morgan.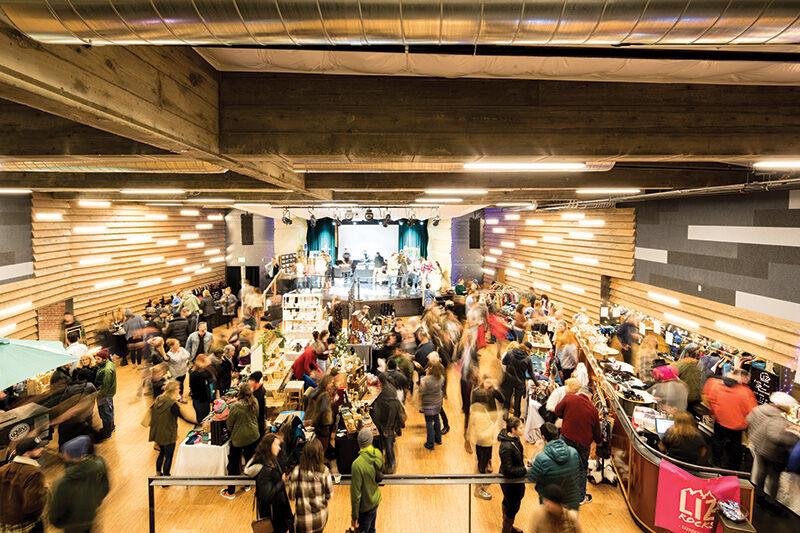 That said, getting a spot as a vendor in the market can be competitive. Morgan sometimes turns away hundreds of artists who want to participate simply because there is not enough space for them. She hopes that the move to Alma Mater will help remedy this problem once summer rolls around: The market will likely be able to host twice as many vendors thanks to extra space outside and on the rooftop of the building.
Making room for more people to participate is important to Morgan because she wants the Tacoma Night Market to first and foremost be an event for community building. "I hope to host everyone, anyone that wants to be a part of this," she said.
Beyond providing a space for small businesses to support themselves, Morgan wants the heart of the market to revolve around giving back to the community she grew up in. One way she does this is by donating all proceeds made at the bar to local nonprofits, which in the past have included Radio Tacoma and Tacoma Urban Performing Arts Center.
"There's just this love vibe that kind of flows through the whole space," said Morgan. "We've donated thousands of dollars, so these nonprofits have extra support, which feels really good. The ripple effect of this market has been such a beautiful one."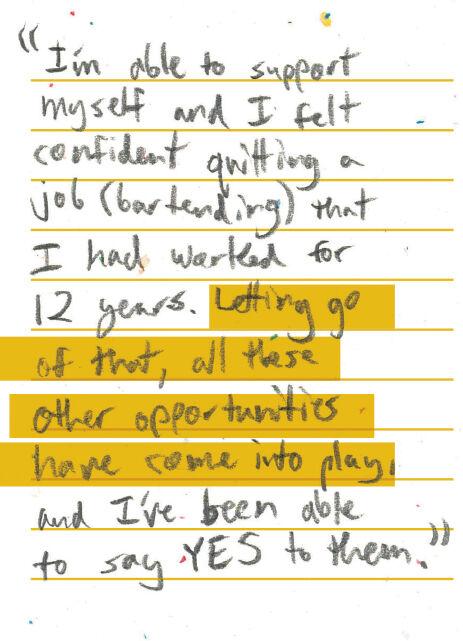 Morgan also sponsors booths for makers unable to afford the vendor fee, which comes out of her own bottom line. Still, between selling her own handmade pillows at the event and earning money on the organizing end, Morgan was able to become fully self-employed just three months after the Tacoma Night Market opened.
"It's the most successful market for me, too," she said. "I'm able to support myself, and I felt confident quitting a job (bartending) that I had worked for 12 years. Letting go of that, all these other opportunities have come into play, and I've been able to say yes to them."
One of those opportunities was to expand the concept of the market into Gig Harbor. The Gig Harbor Night Market opened in December and takes place the first Saturday of each month — when the Tacoma Night Market used to happen.
Morgan's dreams of growing her two night markets include regularly booking live music and expanding the number of vendors and nights, perhaps to include Fridays or Sundays as well.
Mostly, Morgan feels grateful for the opportunity to have built something that has been successful in so many ways — monetarily for herself and her vendors and socially in the way it has brought people together.
"The work that I have put in is really paying off," said Morgan proudly. "The community is having a blast, and the makers and artists are feeling truly supported and celebrated."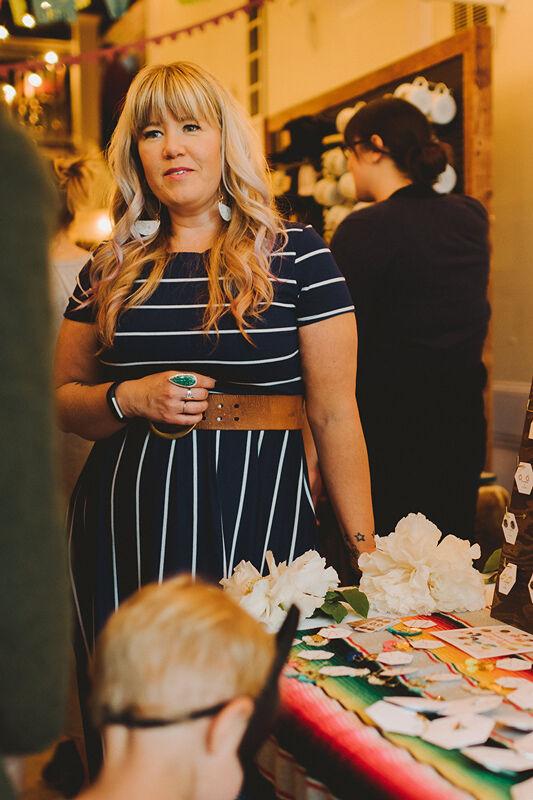 Maker Spotlight
Name: Gretchen McCallister
Business:Splendor & Stone
Craft: Delicate jewelry
Experience: Lifelong crafter, got back into jewelry-making four years ago when her daughter was born
Goal at markets: Do one to three a month, make connections, stay positive
On the Tacoma Night Market: "It's the most fun market; it's just so alive. It's definitely my favorite market to be a part of, and it's been my best market (financially) as well."
---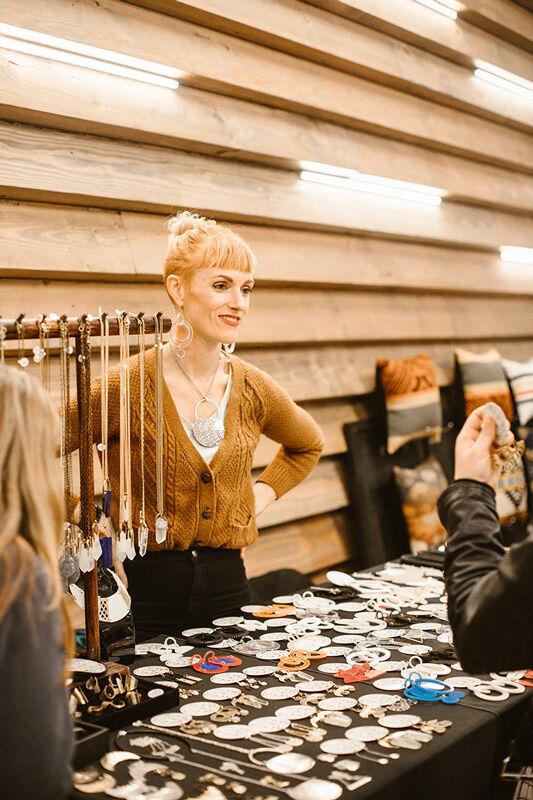 Maker Spotlight
Name: Alexis Devine
Business:Squirrel vs. Coyote
Craft: Wearable art and statement jewelry
Experience: Three years, two full-time
Goal at markets: Do four or five a month, make 10 times the vendor fee, have fun, feel mutual respect between artists
On the Tacoma Night Market: "Leah (Morgan) wants this to be a success for the vendors that are there and for the community at large to have a wonderful time. She wants to bring people together in Tacoma. That's her main priority."
---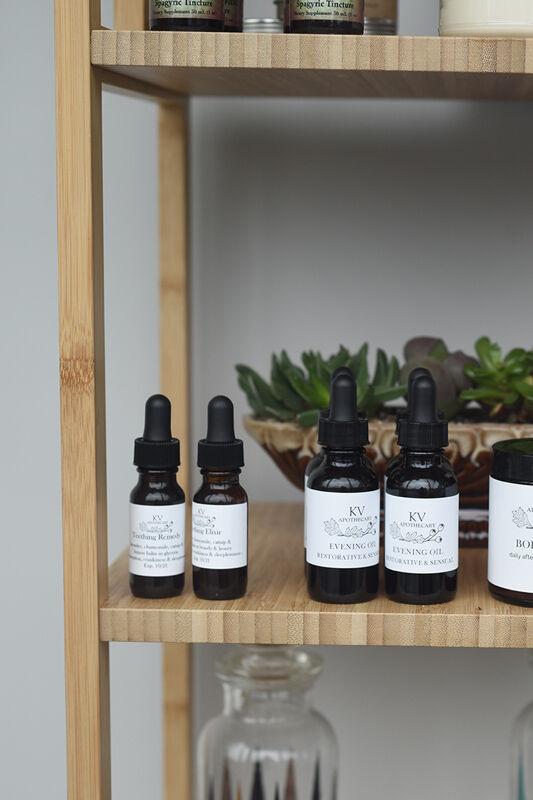 Maker Spotlight
Name: Kendra Varadi
Business:K.V. Apothecary
Craft: Natural body products
Experience: About six years, four as a business
Goal at markets: Feel happy at the end of the night, make at least $300
On the Tacoma Night Market: "Every market has a different feel, and that's what's great about the Tacoma Night Market: It's always so much fun. I make good money at it, too, but the community vibe is definitely the best part."
---