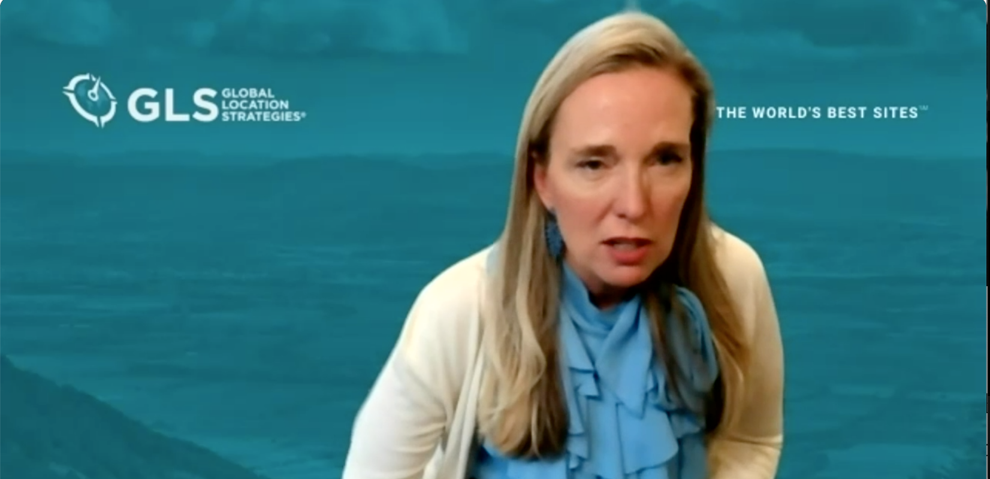 The Thurston Economic Development Council (EDC) hosted today the 13th Annual Real Estate Forum from 11 a.m. to 1:30 p.m. 
The virtual event, whose keynote speaker was Global Location Strategies president and founding principal Didi Caldwell, sought to highlight the community's commercial, industrial, and retail properties as well as give attendees an avenue through which they could expand their networks (through the digital platform attendees were able to watch the speakers), consider new opportunities, and get more perspective on South Sound development.
Before Caldwell spoke, Marc Daly of the Thurston Regional Planning Council gave an update on the state of transportation and its connection to local development and mentioned that more people are leaving Thurston County for work in the North and asked how transit can be improved in order to retain residents. Thurston Economic Development Council director Michael Cade next touched on how, despite the COVID-related challenges of the last year and its accompanying ramifications, the South Sound has fulfilled many of its regional goals projected from years past. 
"I am confident that in 10 years, we will look back at the year(s) 2020, 2021, as a great era of innovation," Cade said. "The real estate sector has not been different in this era of innovation in...non-traditional expansion."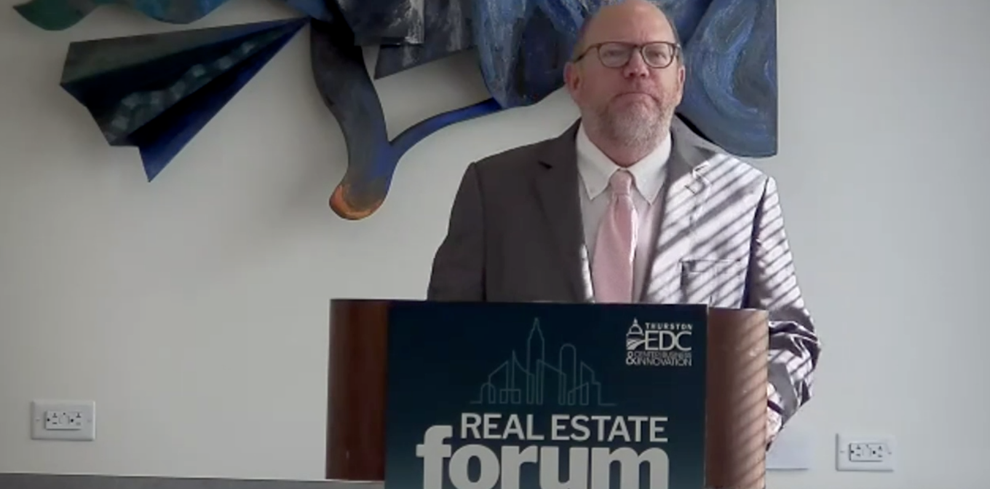 In her keynote, Caldwell put a focus on recent trends in corporate decision-making and how macro impacts on global investments might have an effect on the local level, whether related to trade/tariff uncertainty, COVID-19, a rise in nationalism, and more. She also talked about how in Washington, there is a lot of organic growth; that among all 50 states, it ranks about 19th in terms of total new construction projects (and 40th in manufacturing jobs created and 38th in manufacturing capital invested); and that, of late, there have been supply-chain issues compounded by rising fuel costs.
Homing in on Olympia and the Thurston County area, Caldwell said that there is room for improvement in relation to recruitment — one of three things (the others are entrepreneurship and expansion) that are pivotal to an area's economic development — and also calling attention to the importance of taking advantage of the growth happening in Seattle. Caldwell said that generally, major keys to thriving in the "new reality" are emphasizing product development, making an effort to adequately support the workforce, and refining one's business case. 
"The theme I think you can take from this is that this is just an incredible time of change," Caldwell said. "I've heard somebody say that change happens at a glacial speed. But you can imagine that once the glacier finally breaks the dam, it happens with such force, and so suddenly that you can definitely get whiplash, and you can get run over if you're not prepared for it. So, if I were you — and what I tell the economic developers that I've talked to — is to just keep calm and embrace the chaos." 
For more information about the forum and which local organizations participated in, head to the Thurston Economic Development Council website.