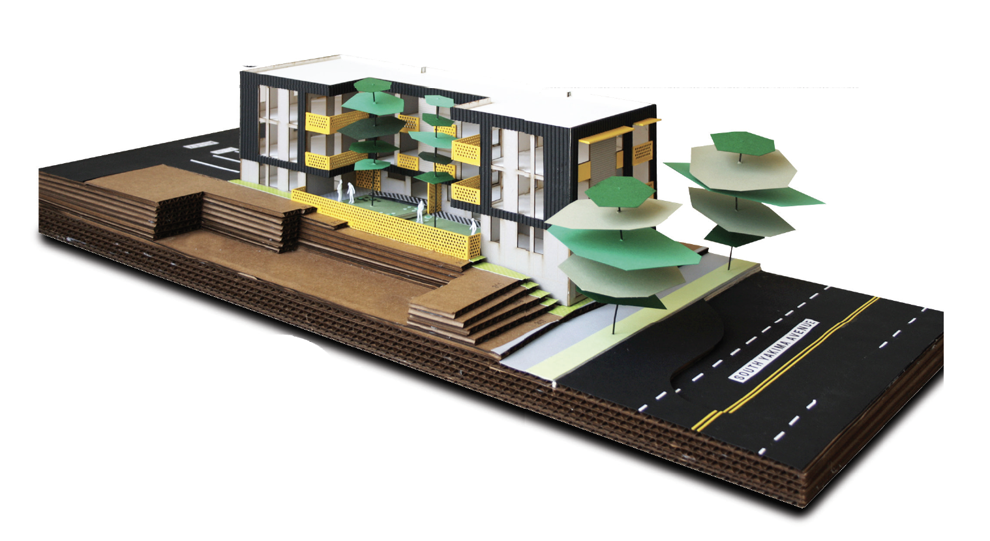 With demand for residential space across the South Sound, groundwork has begun on several new multifamily housing projects. Four notable apartment building projects in Tacoma and Olympia highlight the demand for modern, sustainable design paired with great views.
415 St. Helens Apartments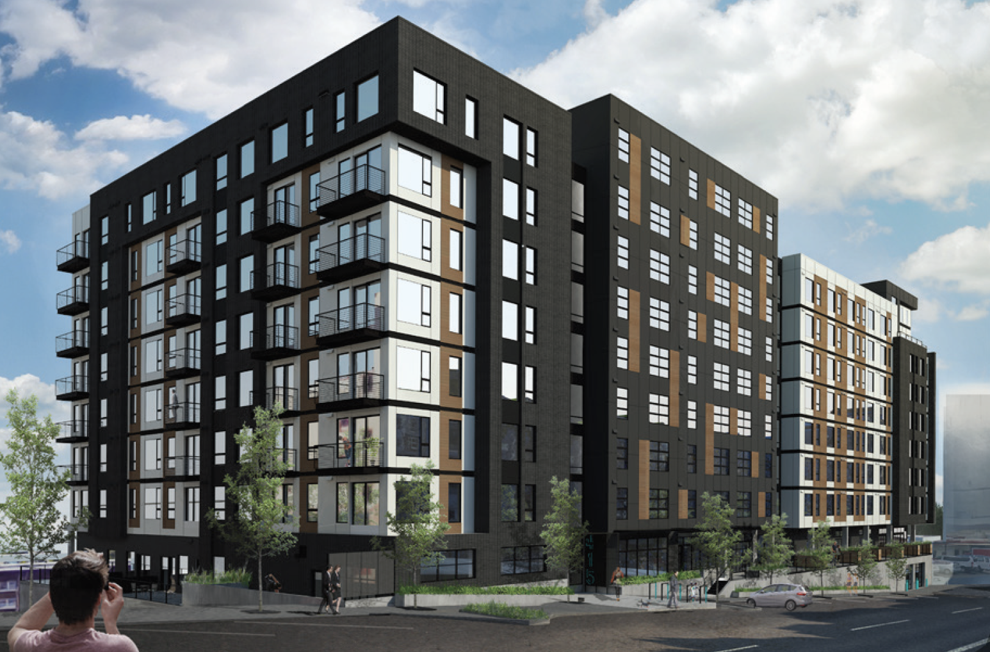 Construction on Ferguson Architecture's apartment complex in downtown Tacoma has begun, with an estimated unveiling in August 2022. The towering new build features 247 units, a fitness room, lounge, rooftop access with firepits, and a dog park. The building also offers a 240-degree view of the Olympics, Mount Rainier, and the bay from one of the six penthouse units. The building allows for local business owners to set up shop in one of five live-work units on the street level. The project aims to meet a three Green Globe sustainability standard. Currently boasting two such ratings, the project will integrate sustainable design elements, including rooftop solar.
8th & Yakima Flats
Construction began this summer 17 a south-facing courtyard. Three of the units will include a ground-level private patio, while residents in four of the units will have access to private, covered and suspended decks, and residents in the other 10 units will enjoy fresh air via Juliet balconies. The Tacoma-based architecture firm WC Studio Architects described the courtyard as an oasis within the hustle and bustle of downtown. Following the commencement of construction on this project, permits for the firm's other project, two triplexes located on 10th and Yakima, have been issued.
Hailey — 1210 Tacoma Ave. S.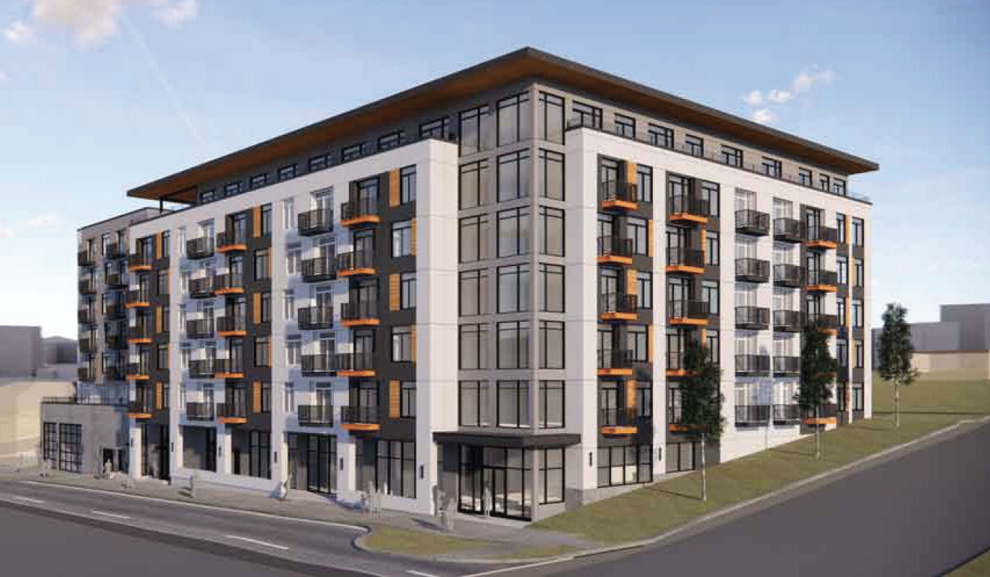 A multifamily housing project is projected to come online later this month after four years in the making. Hailey, an apartment complex located within the Union Station Historic District in downtown Tacoma, will be one of the many downtown residential projects signaling the rapid growth the city has seen. With 186 units, addition to downtown Tacoma's residential options. The seven-story building's location provides stellar views of Commencement Bay and Mount Rainier, along with easy access to Union Station and the light rail. Other features will include a rooftop lounge, bike storage, and a gym.
Westman Hill
Named for a bygone Olympia plywood mill that was founded by Ed Westman in 1921, this multifamily housing development is part of the Port of Olympia's East Bay Redevelopment Plan. Scheduled to come to fruition later this year, the project includes a 5-story mixed-use building and two 3-story town home buildings totaling 87 livable units. Site planner Thomas Architecture Studios said it plans to take a "holistic approach" to making the area walkable and pedestrian friendly. It has proposed to build a sizable public plaza on the site's east side to blend with future developments, add a covered raised sidewalk along State Street, and integrate permanent art plinths throughout the site. Furthermore, the development touts some stunning views and proximity to local favorites like Olympia Coffee Roasters and the Hands On Children's Museum.
---