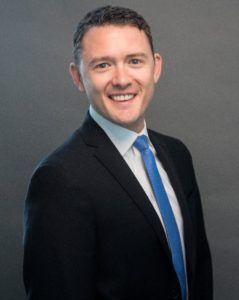 Better Business Bureau Northwest + Pacific has named Ben Spradling as marketplace manager and spokesperson for Western Washington.
In his new role, Spradling will serve as a liaison for BBB to the media, businesses, and the local community. He'll also host and attend community and private sector events, providing educational workshops and seminars.
Prior to joining BBB, Spradling combined his passion for communications and professional sports, first with the Triple-A Memphis Redbirds and then the Tacoma Rainiers. Most recently, he helped spearhead media relations efforts for the Washington Health Benefit Exchange.
Spradling will be based out of Tacoma, and has called the Puget Sound region home for more than a decade.
"Ben is a wonderful addition to BBB's Marketplace Team," Tyler Andrew, CEO, said. "His grasp of the business world along with his communication skills and love for the Pacific Northwest make him a great fit for this role."