There was a time, not long ago, when Russell Rosendal, president and CEO of Salal Credit Union, would never have imagined he would handle bank accounts for people who sold cannabis.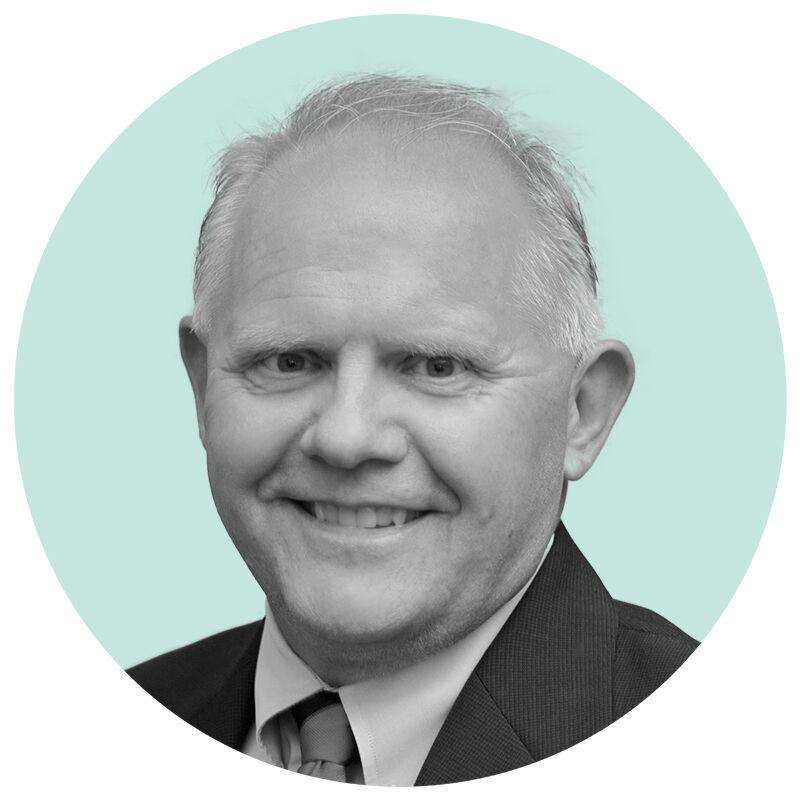 A finance veteran with more than 25 years of industry experience, Rosendal was one of many Washingtonians who watched cannabis inch its way toward legalization statewide in 2012, and the first retail cannabis stores open two years later.
Yet, while cannabis sales and consumption became legal for adults over age 21, the federal government unyieldingly still viewed these activities as illegal.
This divergence caught the attention of Rosendal and the leaders of other state banks and credit unions, who sensed legalized cannabis would be a multimillion-dollar industry that dealt entirely in cash transactions.
While large national banks opted not to serve the cannabis industry if the federal government deemed the drug illegal, Rosendal and his colleagues wondered how they could serve the financial needs required of cannabis producers, processors, and retailers, yet still remain federally insured and not break federal law.
"We saw this as one of those golden opportunities that don't come around very often," he explained. "When our board was taking the vote to go ahead with this, one of our directors said, 'I've always wanted to be part of a revolution.' That's kind of what we feel we are a part of here."
In the end, Salal Credit Union opened its first cannabis-related bank account in June 2014, according to a spokesperson, and today serves over 450 cannabis business customers.
The Seattle-based credit union is not alone. Numerica Credit Union in Spokane, O Bee Credit Union in Tumwater, and Timberland Bank in Hoquiam also have emerged to serve the industry.
According to 502data.com, which tracks industry sales statewide, more than 450 retailers and more than 1,300 producers and processors are licensed to operate in the state's legalized cannabis industry. Between 2014 and 2017, the industry generated $3.13 billion in sales, and the state collected $742 million in excise tax.
The industry has kept cannabis bankers busy, but that doesn't mean the operation is seamless.
On the industry side, producers, processors, and retailers complain the fees associated with cannabis-related banking accounts are much higher than those imposed on more traditional business-related accounts. And retail customers must still pay for their purchases with cash — Visa and MasterCard will not
process cannabis transactions as long as national banks abstain.
On the banking side, Washington state credit unions and small banks that serve the cannabis industry do so under a level of federal risk and uncertainty that still gives them pause.
To wit: When Salal Credit Union was considering whether to serve the cannabis industry, Rosendal said his wife told him, "Well, just make sure you don't end up in an orange jumpsuit."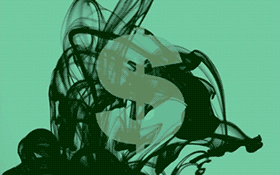 A Delicate Dance Between the Feds and the State
How can a Washington state bank or credit union serve the cannabis industry without breaking federal law?
According to cannabis industry professionals, the answer can be traced back to the Obama Administration era and two memos — the three-page Ogden Memo, issued by former Deputy Attorney General David W. Ogden in 2009, and the four-page Cole Memo, issued by former Attorney General James M. Cole in 2013 — that essentially left the federal government and individual states to honor a loose agreement when it came to state cannabis legalization and federal enforcement.
In short, if states made sure their industries were well-regulated and addressed a number of concerns raised by the federal government — such as preventing the distribution of marijuana to minors; making sure marijuana sales revenue did not go to gangs, cartels, or other criminal enterprises; preventing violence and the use of firearms in the cultivation and distribution of marijuana; making sure marijuana was not grown on public lands; and barring the possession or use of marijuana on federal property — the federal government would back off on enforcement.
The Washington state Department of Financial Institutions (DFI) and the Washington state Liquor and Cannabis Board (LCB) worked with the Obama-era Department of Justice to create a comprehensive system that would meet those federal guidelines. For example, the state does extensive criminal and financial background checks on applicants who seek licenses to operate in the industry.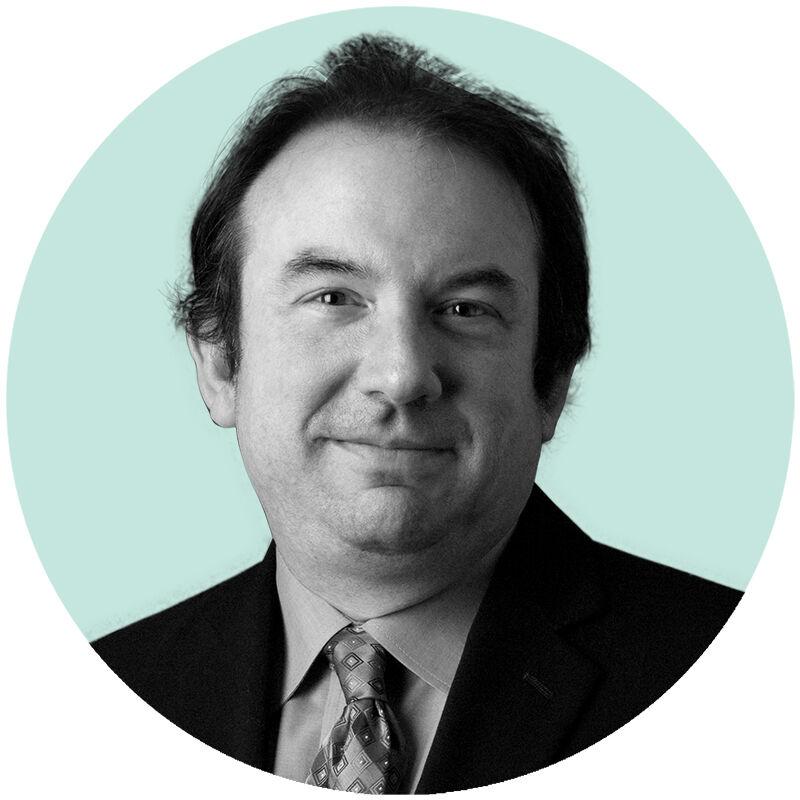 "By having Washington state take a lot of that on itself to make it a cohesive program, it (lessened) the risks for Washington state-chartered banks and credit unions," said James Collins, president and CEO of O Bee Credit Union, which has banked with the cannabis industry since August 2014; is headquartered in Tumwater; and operates branches in Lacey, Olympia, Tenino, Tumwater, and Yelm. 
Still, this agreement is tenuous, and it fluctuates mercurially with the political tides.
In January, U.S. Attorney General Jeff Sessions announced he would rescind the Obama-era policy and allow the U.S. Department of Justice and district attorneys to enforce federal marijuana laws. Three months later, President Donald Trump announced he would back off on that position and respect the nine states (and the District of Columbia) that have legalized marijuana for recreational and medical uses (medical-only use of marijuana is legal in 29 states and the District of Columbia).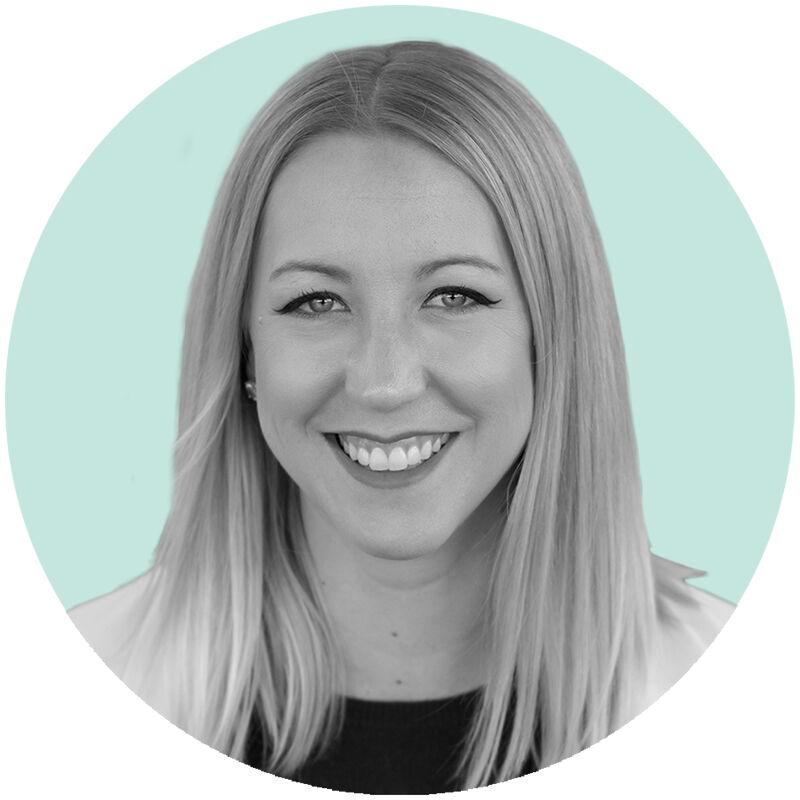 "There's this constant fear that something could happen and that bank accounts could be shut down," said Brooke Davies, director of operations at the Cannabis Organization of Retail Establishments (CORE), a nonprofit advocacy organization that represents licensed cannabis retailers in Washington state.
Davies noted that when Sessions intended to rescind the Cole Memo in January, the industry wasn't so much concerned about DEA agents raiding retail stores.
"They feared they might lose their access to banking," Davies said. "If something happens on the federal level, these amazing in-state credit unions that have been so great to bank with us, they might get a little bit scared and pull out. That would be devastating to the industry."
Some Banks Indulge, While Other Banks Refrain
That risk and uncertainty are enough to give a slew of banks and credit unions pause.
Beth E. Mooney, CEO of KeyBank, which is headquartered in Ohio and operates more than 12 dozen branches in Washington state, visited the Puget Sound region in April and commented on the issue during a wide-ranging interview with South Sound Business.
"We are a federally chartered bank," Mooney explained, when asked whether KeyBank would pursue cannabis banking. "We follow the federally chartered laws. Obviously, for states that have made moves toward legalizing marijuana, there is a disconnect between state law, the rules surrounding money, cash-based businesses, and federally chartered banks. There is no universe where, as a federally chartered bank, you don't stick within the federal laws."
Would KeyBank like to see the federal law change and get into this line of business?
"I don't have a view on that, in part (because) I live in Ohio, where it isn't (legal)," Mooney added. "But my reaction is that we will follow the law of the land."
Other financial institutions closer to home take a similar stance.
South Sound Business reached out to more than two-dozen Washington state banks and credit unions to inquire about their connections to the legal cannabis industry: If they do offer banking services, why? If they don't, why not?
Three banks and four credit unions responded to our queries, and offered a range of reasons for deciding whether or not to enter this market.
A bank or credit union headquartered in Washington state, where cannabis is legal, and operating branches in states where cannabis is illegal on the federal and state levels could run into legal problems.
Also, local banks and credit unions typically are federally insured, but chartered either by the Washington State DFI, which allows cannabis industry banking, or the Federal Reserve, which does not.
For example, O Bee Credit Union is federally insured but state-chartered, according to president and CEO Collins, which means the credit union can serve the cannabis industry. "Primarily, we run under state law," Collins explained.
It's a different story for Commencement Bank, which is headquartered in Tacoma and operates branches in Auburn, Enumclaw, Olympia, and Tacoma.
"Commencement Bank does not knowingly bank cannabis businesses because it is illegal at the federal level and our regulator, the Federal Reserve Bank, has been silent on the subject," said Tricia Ott, senior vice president and deposit operations manager at Commencement Bank. "We did review the process required
to bank these customers and found the amount of due diligence, documentation, and reporting to be more than our current resources could handle. But in the end, the decision to not bank them was based on the fact that it was illegal."
"While the marijuana business is legal under Washington state law and others, it is still illegal at the federal level," said BECU senior vice president John Stewart. "Because we're regulated and insured by federal agencies, we have to comply with federal laws. While we recognize this is a growing industry within Washington state, with the current level of regulatory uncertainty, we feel the risk to our membership is just too great for us to serve those businesses."
Olympia Federal Savings spokesperson Ryan Betz agreed. "As a federally regulated institution, we adhere to not only state law but federal law," he said. "In addition, after researching the industry and the business opportunity, we recognized we are not prepared and do not have the resources it would take to get involved in banking the cannabis industry."
Green Banking Means Higher Fees
For cannabis industry professionals in Washington state, traditional banking increasingly is a part of their business operations — despite only a small group of banks and credit unions that have emerged to serve the industry.
Two years ago, the LCB started to require tax payments in a form other than cash, such as check, cashier's check, money order, or online payment. That spurred cannabis business owners to find a bank and open up business checking and savings accounts. The LCB reports that approximately 95 percent of licensed cannabis industry professionals in Washington state have bank accounts. It has largely eliminated the risks of transporting massive amounts of cash from retail stores to Olympia to pay quarterly taxes.
Still, many cannabis business owners complain they pay higher fees for those bank accounts.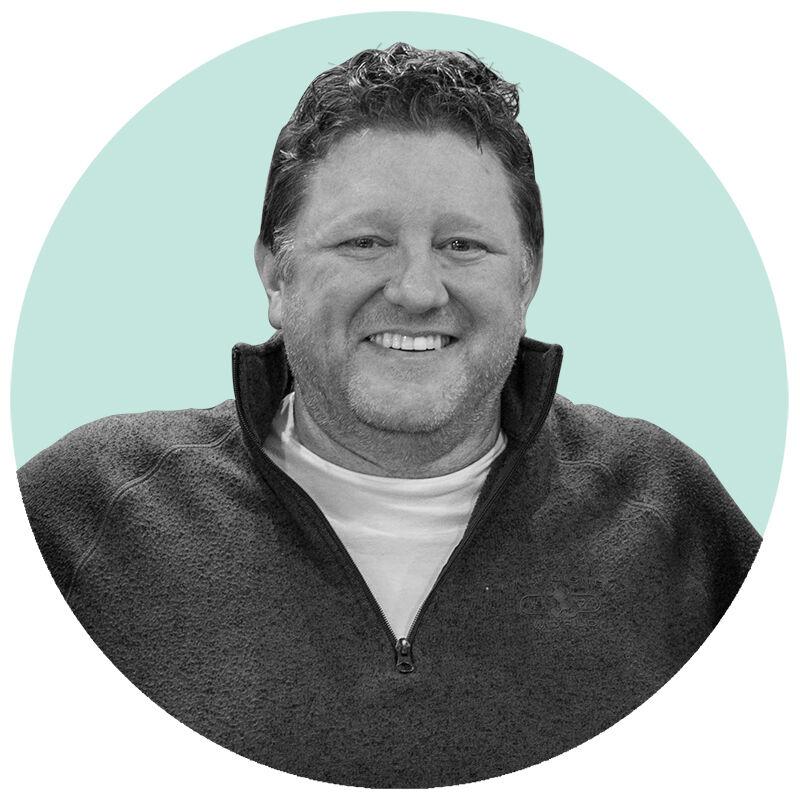 "We are paying a couple grand a month in bank fees per store," said Jeff Anderson, a co-founder of Evergreen Market, which operates stores in Auburn and Renton. "For a retail restaurant or a small hole-in-the-wall place, that is their whole rent — and we are just paying that in bank fees."
Davies at CORE noted that her organization's members report the fees for cannabis business bank accounts are about 20 to 25 percent higher than non-cannabis business bank accounts.
And while many banks and credit unions concede fees are higher for cannabis customers, it's for good reasons. "The cannabis accounts require a lot more up front and on-going due diligence, so we charge higher fees to offset the costs of the added time it takes to monitor the accounts and the risks associated," said Carmella Murphy Houston, vice president of business services at Salal Credit Union.
"We do charge higher fees because we have to monitor each account and every transaction just to make sure it is legitimate, and report to the Feds," said one local banking executive who asked that he not be identified because the company's board of directors has been very "conservative and discreet" with its cannabis banking endeavors. "But at least they have a banking relationship."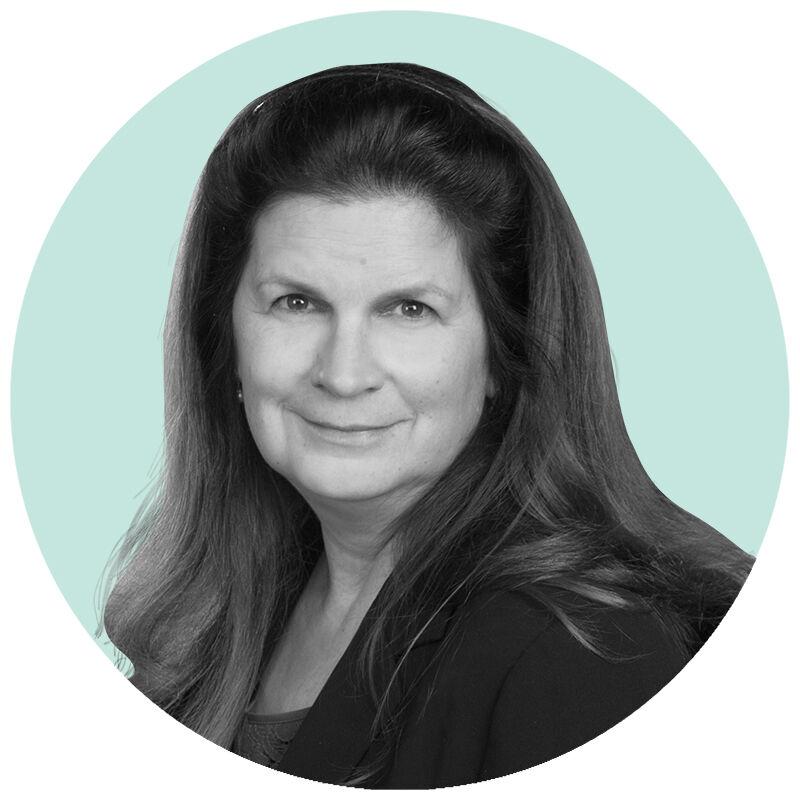 Numerica Credit Union in Spokane handled $125 million in cash deposits from cannabis-related businesses in 2016, according to Lynn Ciani, the financial institution's executive vice president and general counsel. Seventy-five percent of the annual fees collected on those accounts paid for personnel, while the remaining 25 percent covered overhead and out-of-pocket costs, and to compensate the credit union for the risk it takes in working with the industry.
"Under federal law, the penalty for money-laundering is two times the amount of funds involved in the offense," Ciani said. She noted the potential penalty for accepting $125 million in cannabis cash deposits in 2016, for example, could exceed $250 million if any evidence of money laundering were uncovered in an audit.
And many credit unions argue they are doing a community service by getting large amounts of cash out of retail stores (and away from burglars or armed robbers) and into checking and savings accounts.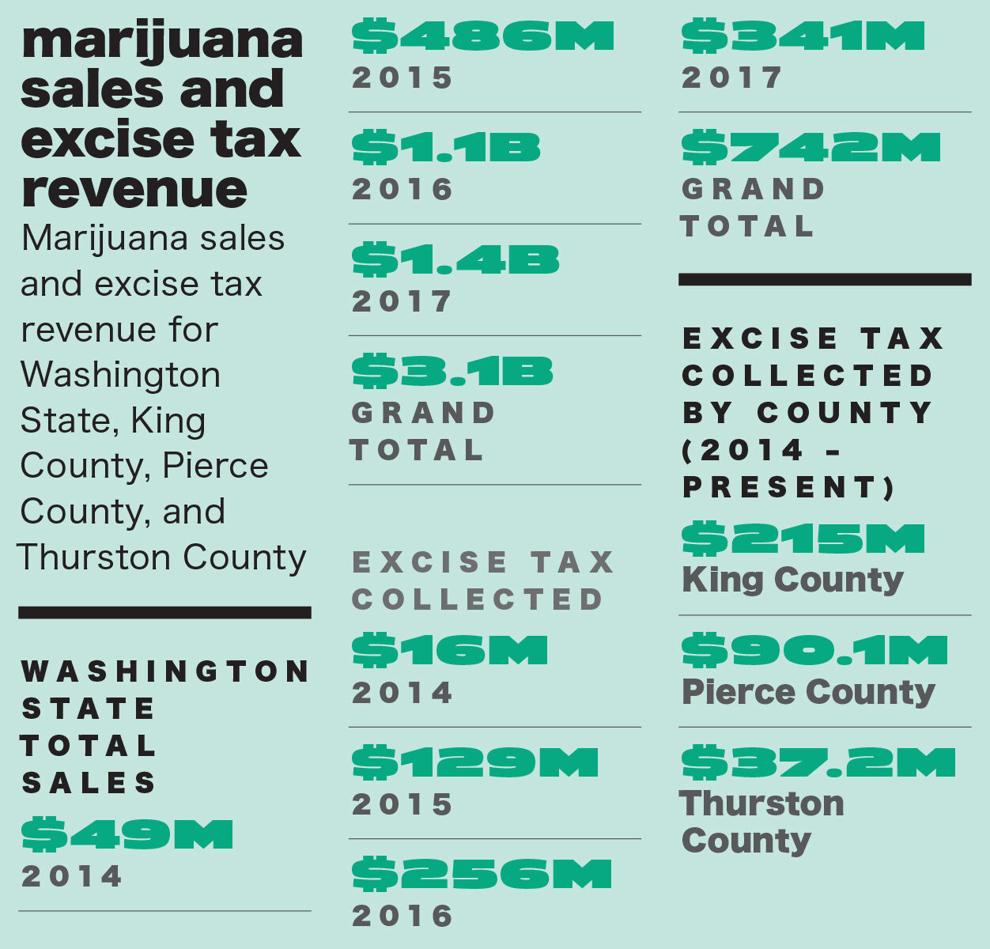 "The people who don't have accounts — they literally have to take bags of cash every night in their car and drive it home and put it in their safe," said the banking executive who requested not to be named. "That is a very unsafe thing to do."
While banks and credit unions are quick to offer checking and savings accounts, as well as electronic ACH services to facilitate financial transactions such as credit and debit transfers, vendor payments, payroll, and direct deposits, some cannabis industry professionals wish these financial institutions were more forthcoming in offering loans to expand their businesses.
"Lending has a host of problems," Collins at O Bee Credit Union explained. "For example, bankruptcy courts are federal. How do you go to bankruptcy court for a loan if the courts won't even recognize that kind of business exists? So, we aren't doing any lending."
What would make cannabis banking easier in Washington state?
For now, both industries are hoping for some resolution — a clear message from Washington, D.C., or changes to the federal law — that will offer some certainty.
"We are going to be staying in the market even with the recent changes," Collins said, referring to the Trump Administration's back-and-forth earlier this year related to enforcement. "We are already working with a roundtable group nationally — credit unions in other states — to impress on our legislators to get some legislation passed and get this resolved."
Added Davies at CORE: "Our ultimate goal is to be treated like a normal business. Easier access to safe banking, customers being able to use credit cards in the store, and just being treated like any other business out there. That would make everything easier."