Jump to:
---

We asked, and you totally delivered.
As we began culling through the stacks of reader-generated submissions for our annual 40 Under 40, we were amazed by the quality of the nominations. You opened our eyes to so many ambitious, goal-oriented, and passionate South Sound professionals that it was difficult to choose only 40.
After much debate, we landed on what we felt was the best of the best. So we present to you: the 2018 class of 40 Under 40 honorees, who we feel will only get better with age.
Join us Tuesday, Oct. 2, at Foss Waterway Seaport in Tacoma as we honor this year's winners during our annual 40 Under 40 celebration. Tickets are available at southsoundbiz.com.
By Zoe Branch, Joanna Kresge, Olivia Langen, Todd Matthews, Cole Paxton, Sophia Sonovich, and Courtney Wolfe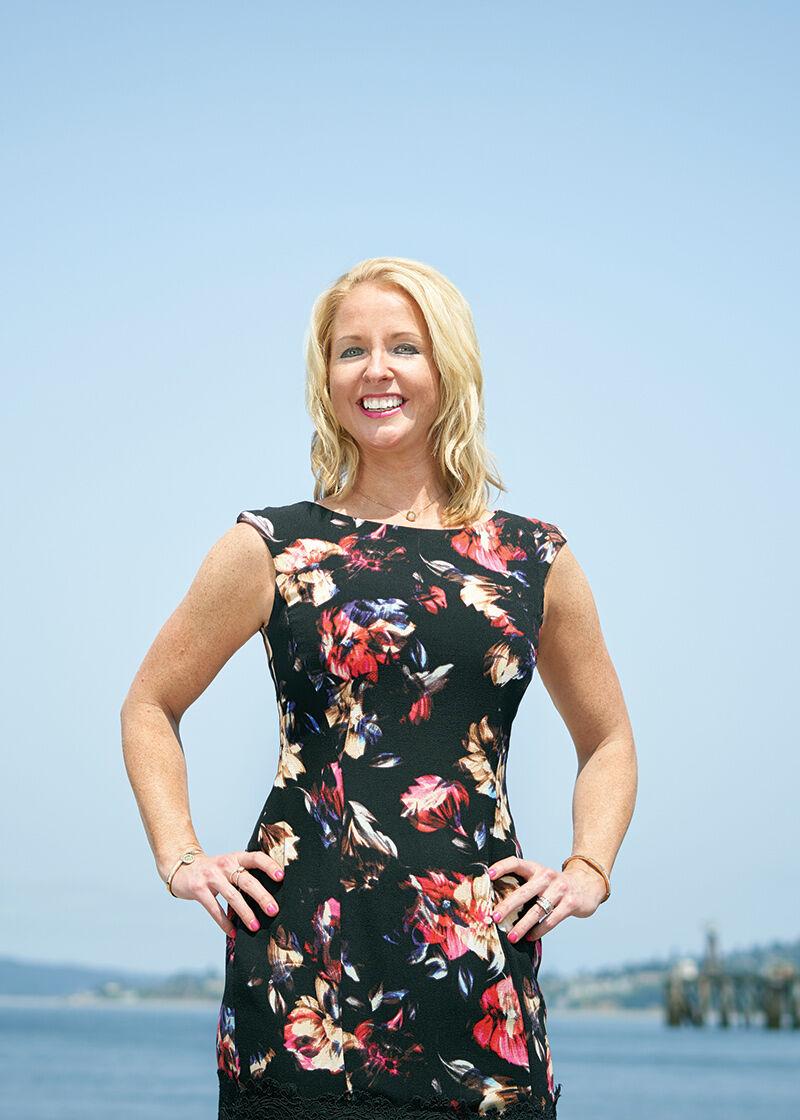 Nicole J. Adamson
Nicole J. Adamson was a competitive dancer, performing at the Sydney Opera House and on Broadway by age 15. So how did she end up a chiropractor? In her words, she stumbled into it after an on-stage back fracture during a performance. That horrific injury led her to dedicate her career to preventative medicine. Her clients range from professional athletes and people like a younger Adamson to anyone else "on the grind" or ailing from trauma. But one thing is constant, no matter the client: Adamson and her staff will do whatever they can to prevent surgery. It's a unique approach and atmosphere that, employees who nominated Adamson said, they love working with. — CP
Residence: Lacey
Hometown: Olympia
Education: University of Western States, Doctorate of Chiropractic Medicine
First Job: Sterilization technician
Hobbies: Traveling, swimming, and cooking
Currently Reading: Coach: Lessons on the Game of Life by Michael Lewis
Best Advice Received: Work smarter, not harder.
---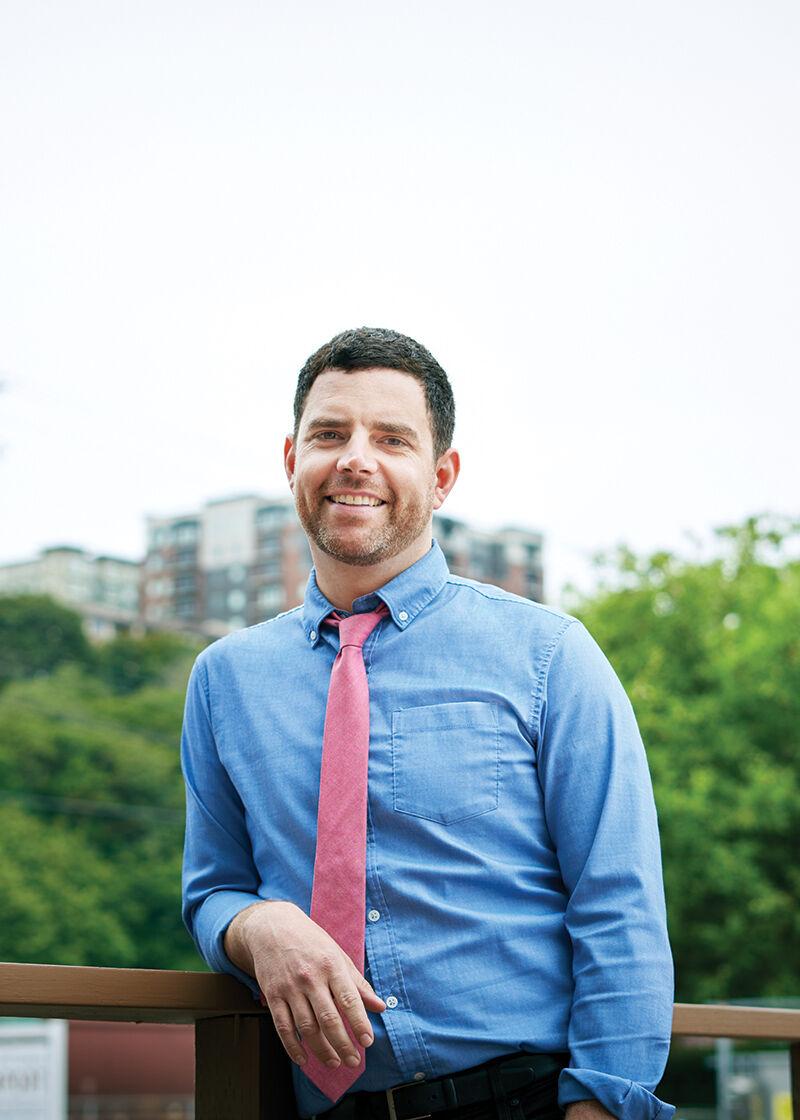 Andrew Austin
Andrew Austin is always on the move. Whether it's advocating for mass public transit, bike lanes, trails, or sidewalks, this self-proclaimed "policy nerd" has a vision for the future of public transportation. As Government Affairs Manager at Metro Parks Tacoma, Austin's work has resulted in raising $9.5 million toward the Eastside Community Center. When he's not working for Metro Parks, Austin volunteers with the Puyallup Watershed Initiative's Active Transportation Community of Interest. Amid all his advocacy and hard work, Austin often can be found biking around Tacoma with his daughter or tweeting about transit from his @TransitDude account. — OL
Residence: Tacoma
Hometown: Bellingham
Education: Pacific Lutheran University, Bachelor of Arts in Religion and Global Studies
First Job: Server/cashier at Taco Del Mar
Hobbies: Bike riding, practicing yoga, traveling, and finding ways to make his family laugh
Currently Reading: Alexander Hamilton by Ron Chernow
Best Advice Received: Be yourself, and find positions that utilize your strengths.
---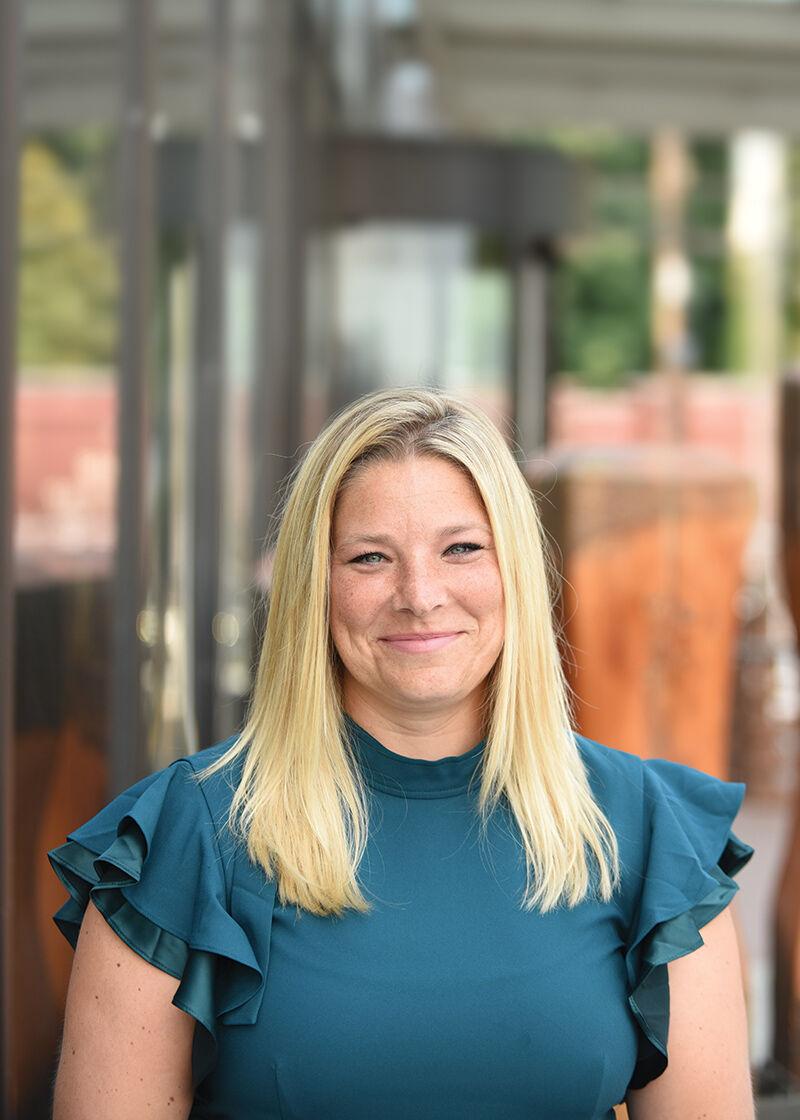 Kate Babbo
You may not have heard of Kate Babbo's name before, but you've certainly seen her work. As the COO at Thompson Consulting Group of Tacoma, she has contributed to the redevelopment of Point Ruston, the construction of the 120-bed Behavioral Health Hospital, and many other projects in the South Sound area. But when she isn't working, she can be found exploring the area she has helped build with her husband, their 3-year-old, and their newborn. "I love working and living in Tacoma," said Babbo. "It is a community where you know your neighbors and local business owners, and the physical surroundings are beautiful." — CW
Residence: Tacoma
Hometown: Gig Harbor
Education: Pacific Lutheran University, Bachelor of Arts in Elementary Education; University of Washington Tacoma, Master of Education
First Job: Employee at Ink Inc.
Hobbies: Traveling with family and friends, entertaining, and reading about the latest trends
Best Advice Received: If it is worth doing, do your best.
---
Drea Baines
32 | 

Director,
The Resource Center

Drea Baines is constantly thinking about business. An entrepreneur for more than half her life, she has thought about the interior design business. She has thought about the jewelry-making business. And she has thought about how to make other businesses successful. That's her focus at the recently opened Resource Center in Tacoma's Hilltop neighborhood, a space designed to be a hub for startups and small businesses to work and develop. Baines is particularly focused on women-, minority-, and disabled veteran-owned businesses, and volunteers plenty of time outside of work to help people in these demographics succeed in business. — CP

Residence: Tacoma

Hometown: Bellevue

Education: Bellevue College

First Job: Regal Cinemas

Hobbies: Gardening, painting, interior design, hiking, canoeing/kayaking, snowboarding, and writing

Currently Reading: What Technology Wants by Kevin Kelly

Best Advice Received: Push past fears, worries, and doubts in order to grow.

 
---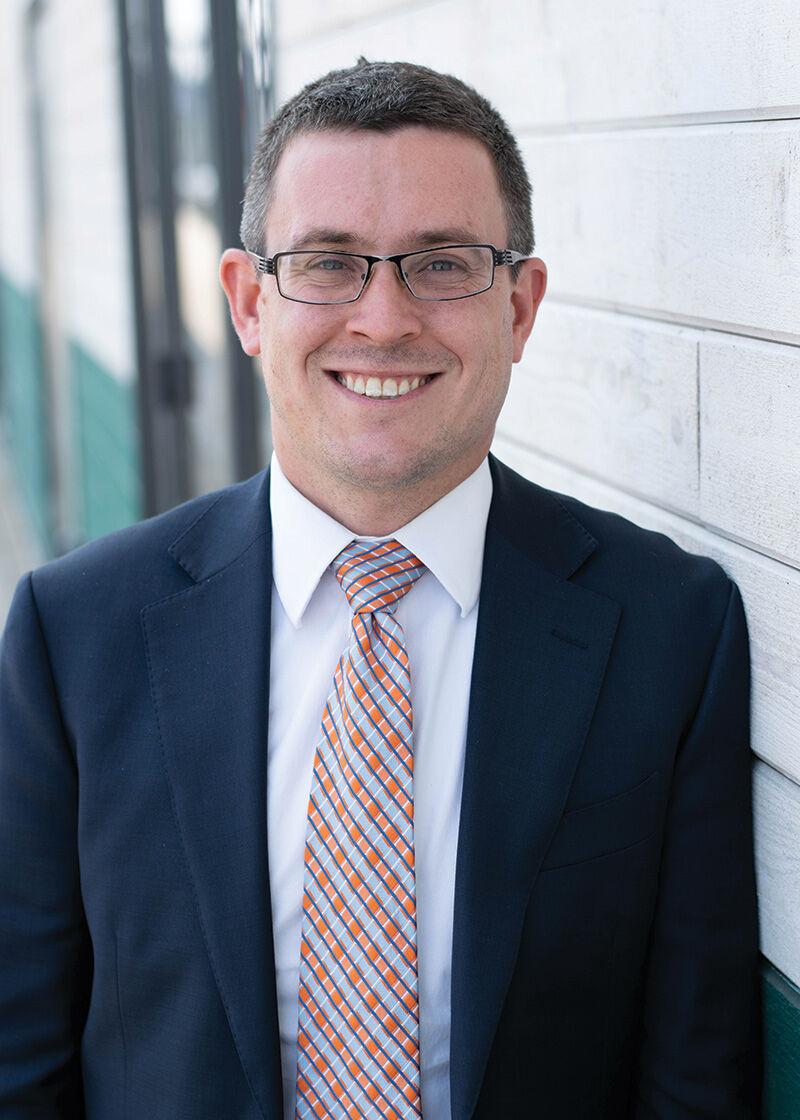 Todd Blodgett
Todd Blodgett learned how to become a top lawyer at arguably the most renowned name in law-education circles. But the street he grew up on in Roy had a pull, so he lives right back on it. Still, he's not just living in the community he knows well; he's supporting it. Last year, he took on several pro bono cases for undocumented immigrants subject to deportation, and he also has offered his pro bono services for estate planning. — CP
Residence: Roy
Hometown: Roy
Education: Whitman College, Bachelor of Arts in Politics; Harvard Law School, Juris Doctor
First Job: Library clerk
Hobbies: Soccer, board and card games, and building things with my dad
Currently Reading: How to Change Your Mind by Michael Pollan
Best Advice Received: A good attorney knows how to tap dance.
---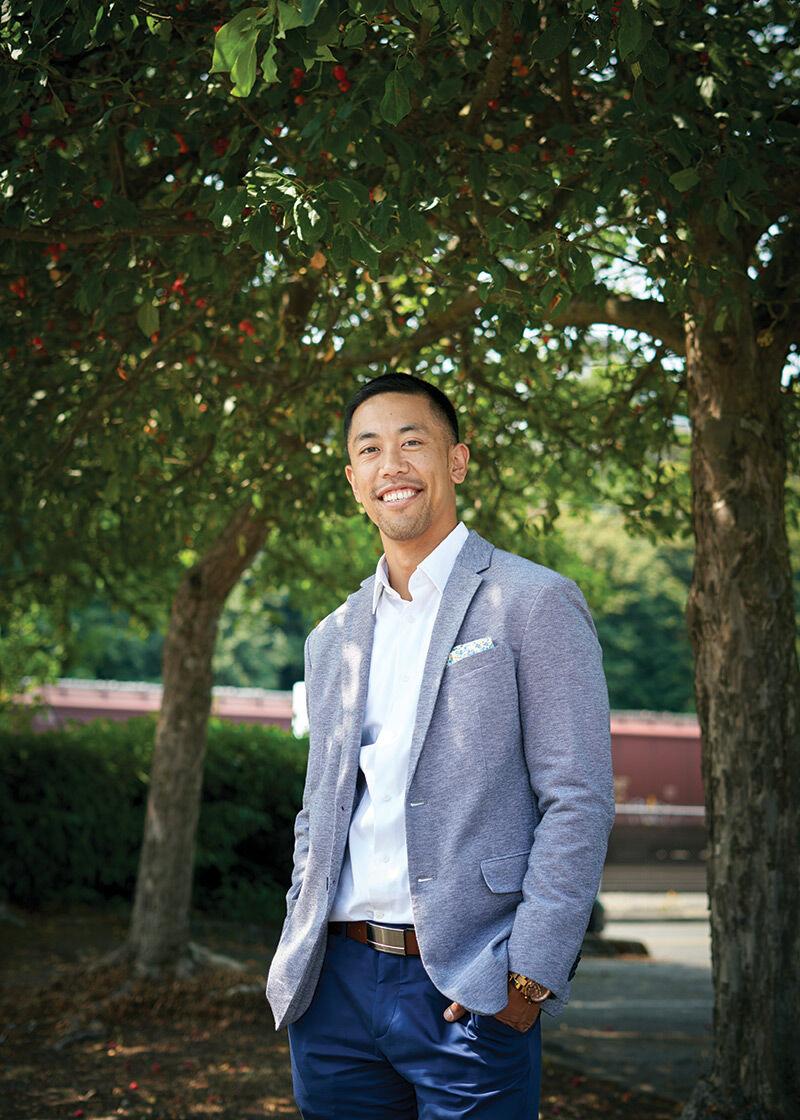 Elvin Bucu
Eighteen years of professional dedication to youth development has led Elvin Bucu to his current position as Director of Operations for the Boys & Girls Clubs of South Puget Sound. As a first-generation American-born son of two Filipino parents, Bucu recognizes and appreciates all the opportunities he was given throughout his life, and now strives to support a system of equity, inclusion, and opportunity for other children growing up in Washington. He is happiest when he can find balance in his busy life, he said, which includes making time for family, friends, music-making, and Seattle-based sports. — ZB
Residence: Tacoma
Hometown: Kirkland
Education: University of Washington, Bachelor of Arts in history
First Job: Bank teller
Hobbies: Playing music, boxing, and biking
Currently Reading: The Color of Law by Richard Rothstein
Best Advice Received: It is valuable to be able to work from the "block to the boardroom" — to engage youth and community leaders who can effect the change to support them.
---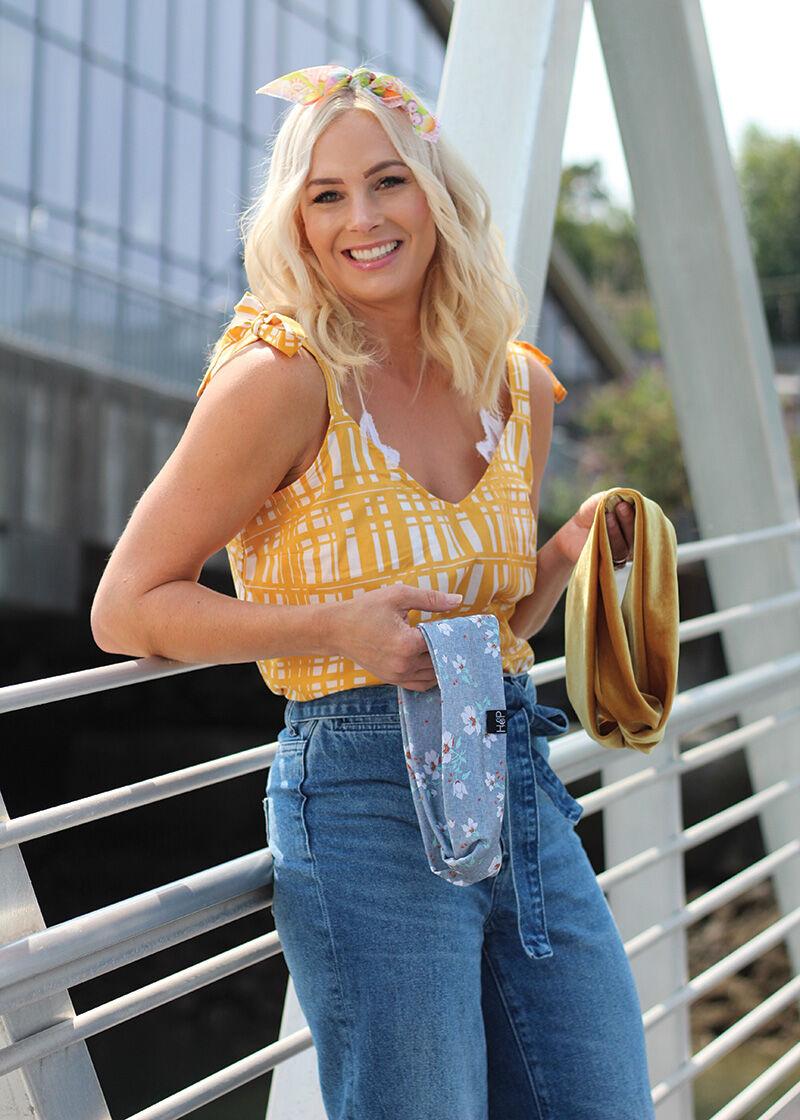 Desiree Burgess Alford
Wise man-boy Peter Pan once said that all you need is a little faith, trust, and pixie dust — but it took a bit more than that for single mother Desiree Burgess Alford to start a company from scratch. At age 28, Burgess Alford became pregnant with her daughter, Hartley. And while Burgess Alford was afraid of raising a child without a partner, Hartley became the inspiration for Harts & Pearls, a handmade accessory line for babies, children, and adults that specializes in headbands. "Desiree started this business from nothing and built it into a six-figure income for herself and her daughter," said Sarah Delp, a seamstress at Harts & Pearls who nominated Alford. "Now, Desiree's wish is to use her headbands as a way to help others." — CW
Residence: Kent
Hometown: Hoquiam
Education: San Diego Christian College, Bachelor of Arts in Business Administration
First Job: Bussing tables at her father's restaurant, beginning at age 6
Hobbies: Running, mountain biking, boating, yoga, reading, designing, snowboarding, working out, and photography
Currently Reading: In Sheep's Clothing: Understanding and Dealing with Manipulative People by Dr. George Simon
Best Advice Received: The only way you fail is by giving up.
---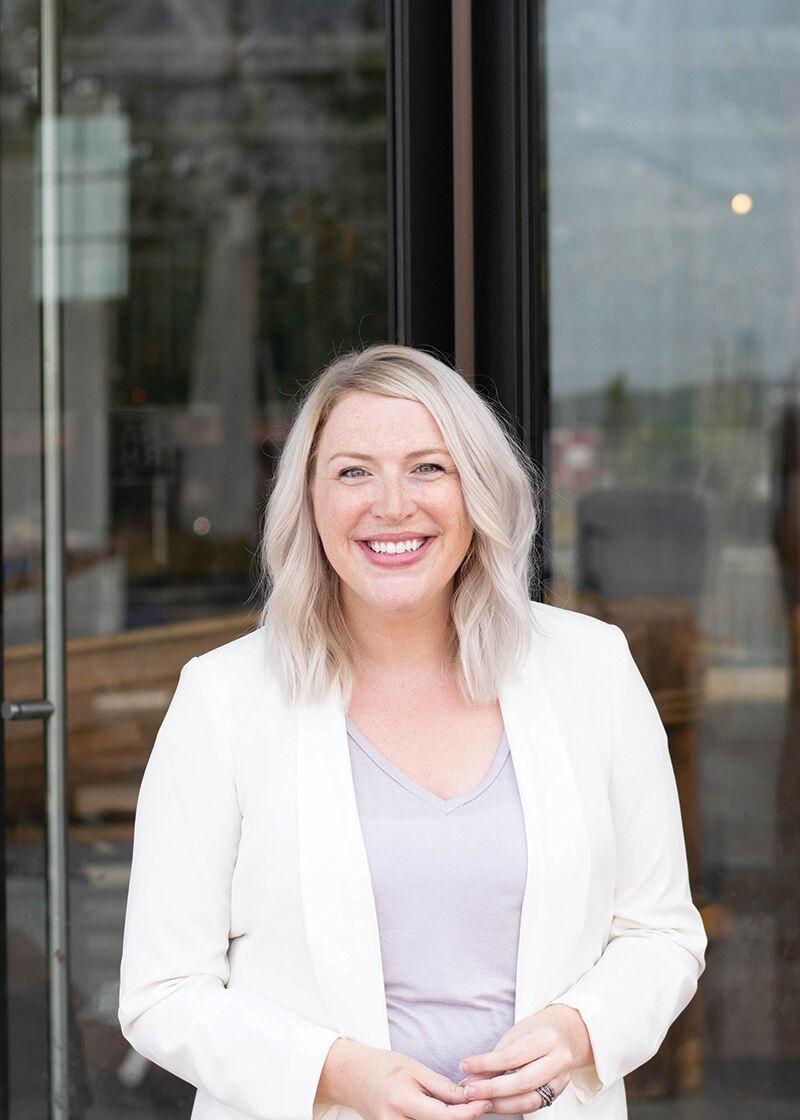 Tiffany Burke
Tiffany Burke stays busy: She owns and operates three small companies while also engaging with the community in meaningful and sustained ways. As an entrepreneur, she photographs families and businesses (Tiffany Burke Photography), rents out a venue space to community members and other entrepreneurs (The Tacoma Arts Community Center), and owns an independent film company (Two Twenty-Two Pictures). She also is a social media marketing consultant, a mother and foster parent, and a passionate community member who collects warm items for the homeless through an outreach called The Warmth Wagon. Burke is a member of the Board of Directors for Sound Outreach and has officiated five weddings. — ZB 
Residence: Tacoma
Hometown: Gig Harbor
Education: Three years of college at Washington State University and Whatcom Community College
First Job: Dairy Queen in Gig Harbor
Hobbies: Writing
Currently reading: Nothing
Best Advice Received: Don't wonder if you can do it; be certain you can do it.
---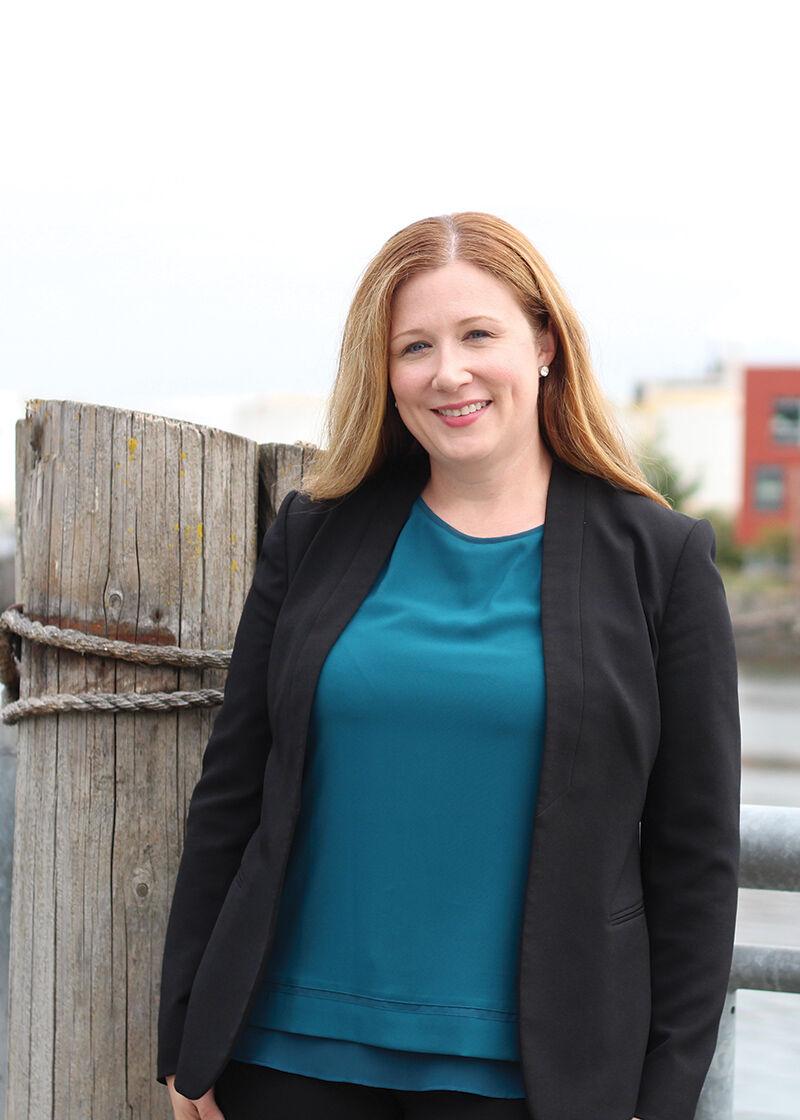 Sarah Champion
39 | 
Director of Operations,
SiteCrafting
It was love at first sight for Sarah Champion and the South Puget Sound — which explains why the successful career woman spends her free time volunteering in the community. For more than a decade, Champion has served as a key member of the leadership team at SiteCrafting, a digital agency that helps companies create a web presence. And while she has been wildly successful in helping the company maintain a stellar staff of project managers, designers, developers, usability experts, and web strategists, she also has made a name for herself as an advocate for bicycle ridership for all. "As a positive pillar of the community, Sarah is continuously seeking opportunities to lift herself and those around her," said Lita O. Monaghan, who started a grassroots group to support cycling education alongside Champion. — CW
Residence: Tacoma
Hometown: Nashville, Tennessee
Education: Pacific Lutheran University, bachelor's degree in Business Administration
First Job: Piano teacher
Hobbies: Cycling, music, skiing, kayaking, and photography
Currently Reading: Thinking in Bets by Annie Duke
Best Advice Received: Know your personal values. You'll be your best self in your professional roles when your personal values align to those of your organization.
---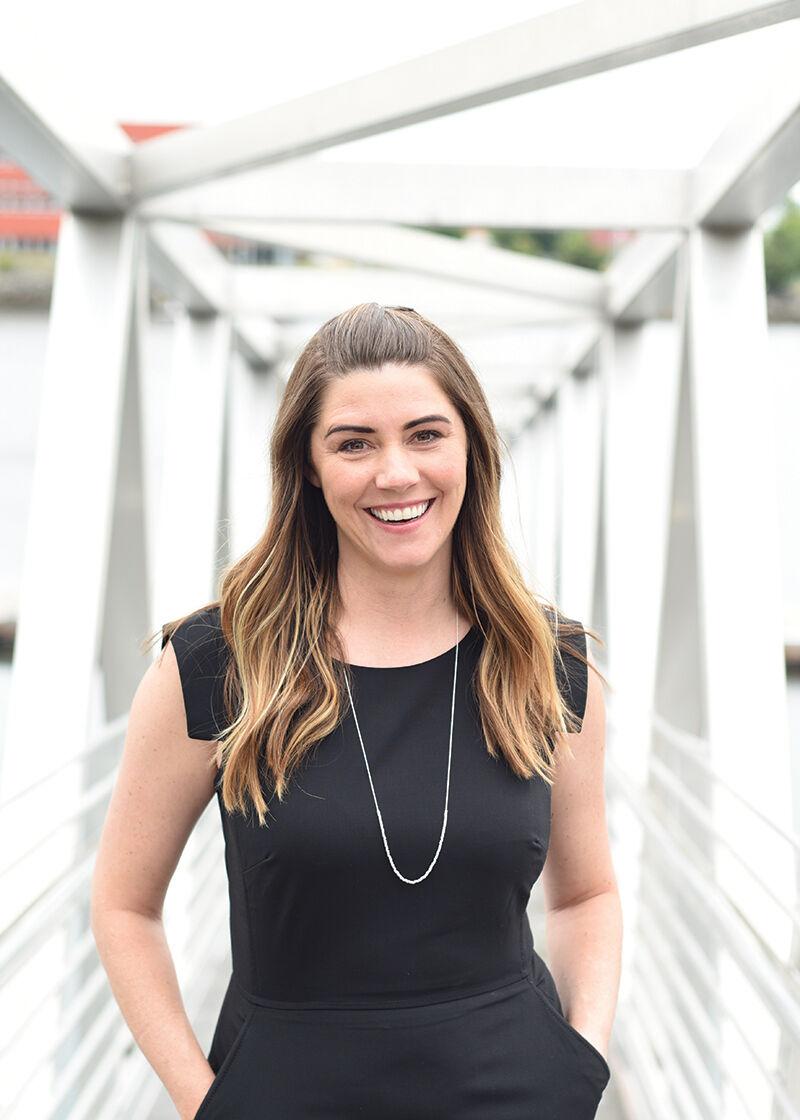 Becci Curry
Becci Curry spent virtually every weekend in college traveling to and from Los Angeles — to be a flight attendant. And during the week, she spent time at an appraisal firm. Those are just two of the jobs Curry has held since she started working at a young age. After graduation, she quickly worked through the ranks of the appraisal industry, earning a promotion to chief appraiser after just three years in the banking field. It seems to have been a good move: Curry's supervisor is thanked often for her personnel choice. — CP
Residence: Tacoma
Hometown: East Wenatchee
Education: University of Washington, Bachelor of Arts in Political Science
First Job: Secretary and office cleaner
Hobbies: Cooking, running, and spending time with family
Currently Reading: Crossing to Safety by Wallace Stegner
Best Advice Received: Eighty percent of life is showing up.
---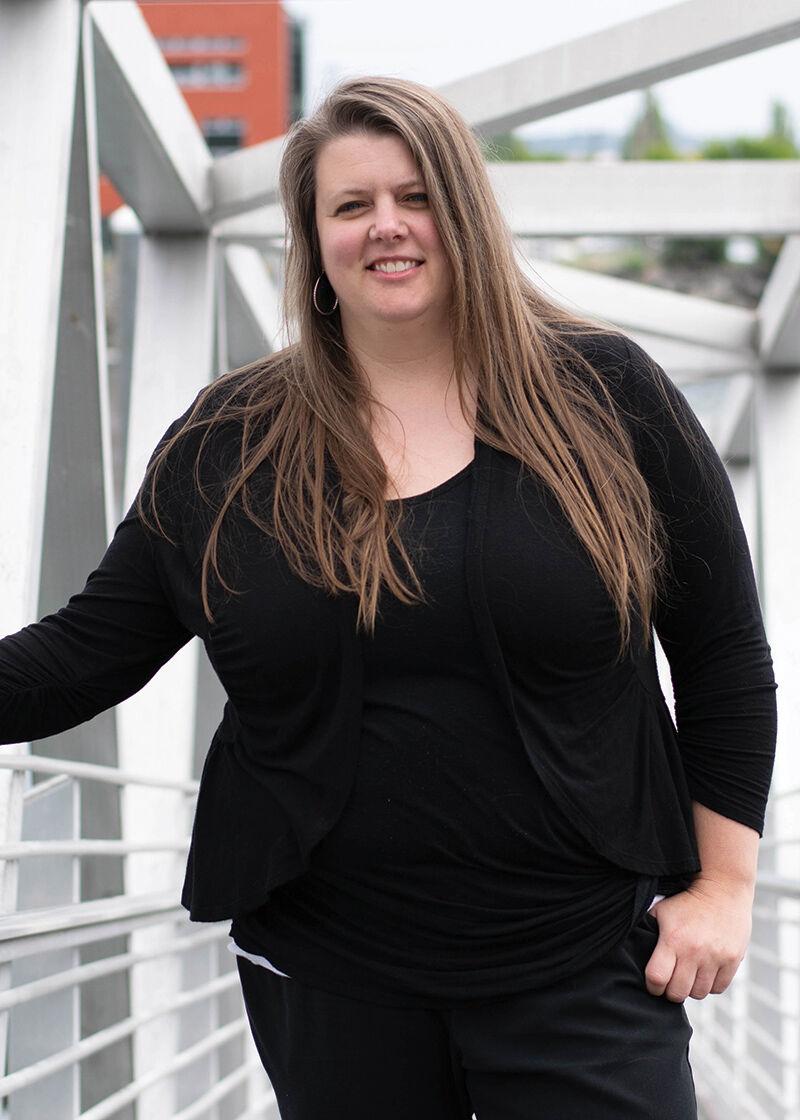 Kim Eckroth
Kim Eckroth believes the gift of sight is precious. That's why she pours all her energy into her small business and optometric practice. Whether she's meeting with a new patient or reconnecting with patients she has seen for years, Eckroth values each interaction. On a few occasions, Eckroth has found and diagnosed tumors and other life-threatening conditions during eye exams. Outside of the office, she carries her skills into humanitarian efforts. Eckroth has provided free eye care to patients in Honduras and Moldova, as well as free exams at the Olympia Union Gospel Mission. – OL
Residence: Yelm
Hometown: Puyallup
Education: Pacific University, Doctor of Optometry
First Job: Antique store
Hobbies: Camping, volleyball, cooking, and spending time with her family
Currently Reading: The Bible
Best Advice Received: Work hard, and keep working toward your goals.
---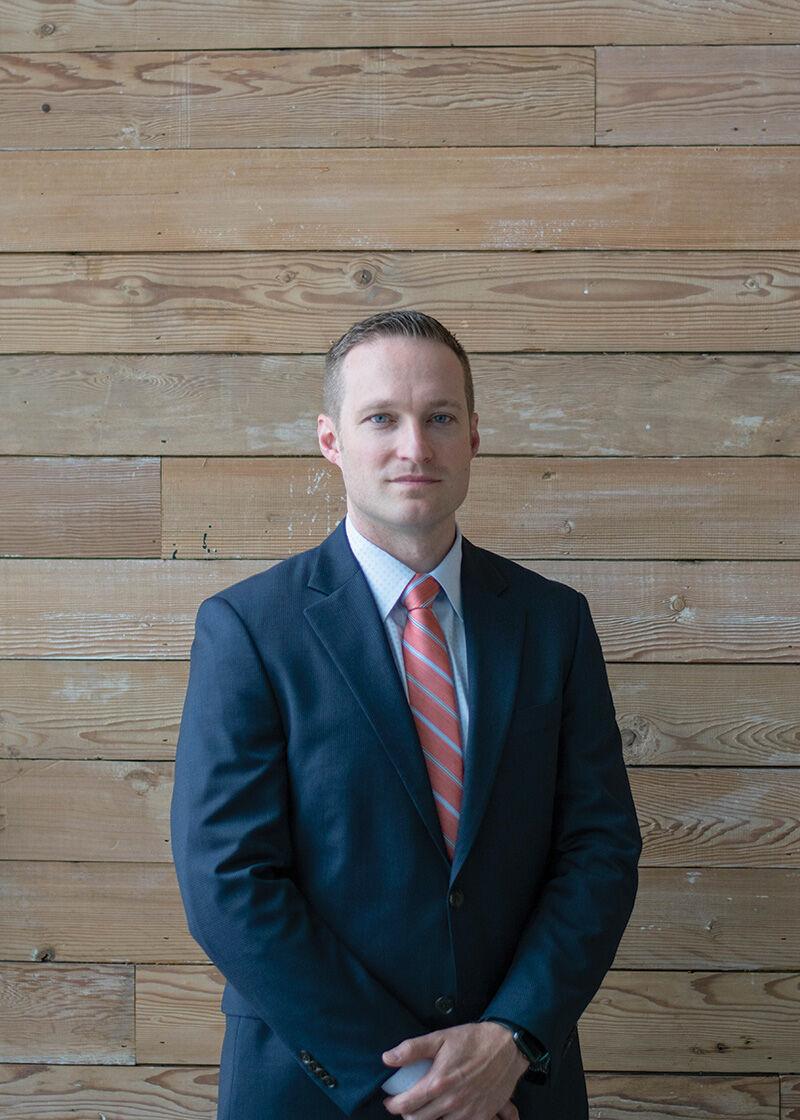 Justin Farmer
A lawyer, licensed business broker, and entrepreneur, Justin Farmer co-founded Private Practice Transitions, a business brokerage company in Gig Harbor, with his wife, Tanya, in 2014 to help small-business owners sell their businesses to new owners in a way that maximizes their investment, preserves their companies' legacies, and maintains quality customer service to existing clients. "Overcoming the fear of starting my own company was both my biggest challenge and triumph," said Farmer, who was an assistant attorney general in Olympia before opening Private Practice Transitions. Since then, he has facilitated deals for more than 30 professional services firms in excess of $4 million and is on track to double that amount this year. When he's not negotiating business deals, this married father of three is coaching his children's baseball and basketball teams. — TM
Residence: Olalla
Hometown: Spring, Texas
Education: University of Washington, Bachelor of Science in business; Seattle University, Juris Doctor
First Job: Newspaper delivery
Hobbies: Golf, basketball, coaching, watching sports, and road biking
Currently Reading: The Wheel of Time series by Robert Jordan
Best Advice Received: Work/life balance can be achieved if you schedule an appointment with yourself every day … and keep it.
---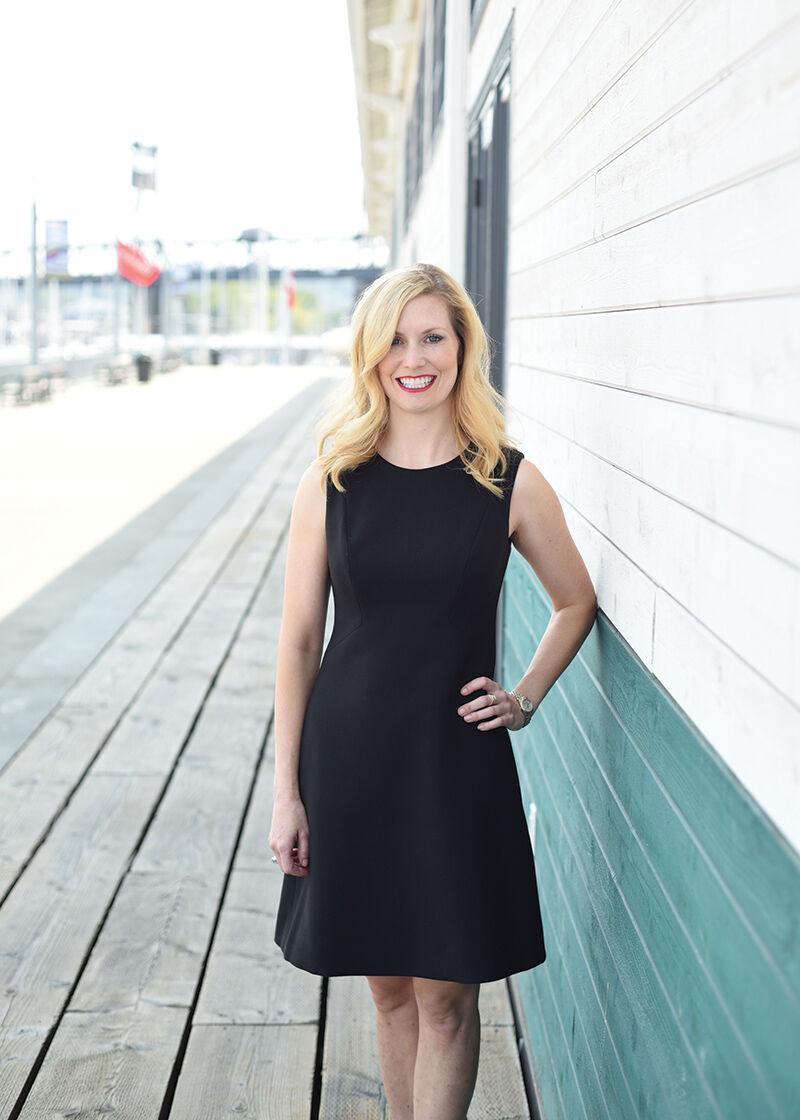 Kendra Fournier
In an industry typically driven by older men, Kendra Fournier has certainly broken a glass ceiling or two on her way to becoming an executive at Fournier Insurance Solutions. At work, she values honesty, tenacity, and humility. On a much larger scale, Fournier has applied her generosity to build a repertoire of volunteer work at the Leukemia & Lymphoma Society, the Tacoma Rescue Mission, and more. Within the next 10 years, Fournier hopes to travel to the four continents she has yet to visit and enter a leadership position on a nonprofit board. — OL
Residence: Gig Harbor
Hometown: Montesano
Education: University of Washington, Business Administration
First Job: Cleaning her family's office
Hobbies: Reading, cooking, gardening, interior design, and watching her son play sports
Currently Reading: Tribe of Mentors by Tim Ferriss
Best Advice Received: Done is better than perfect.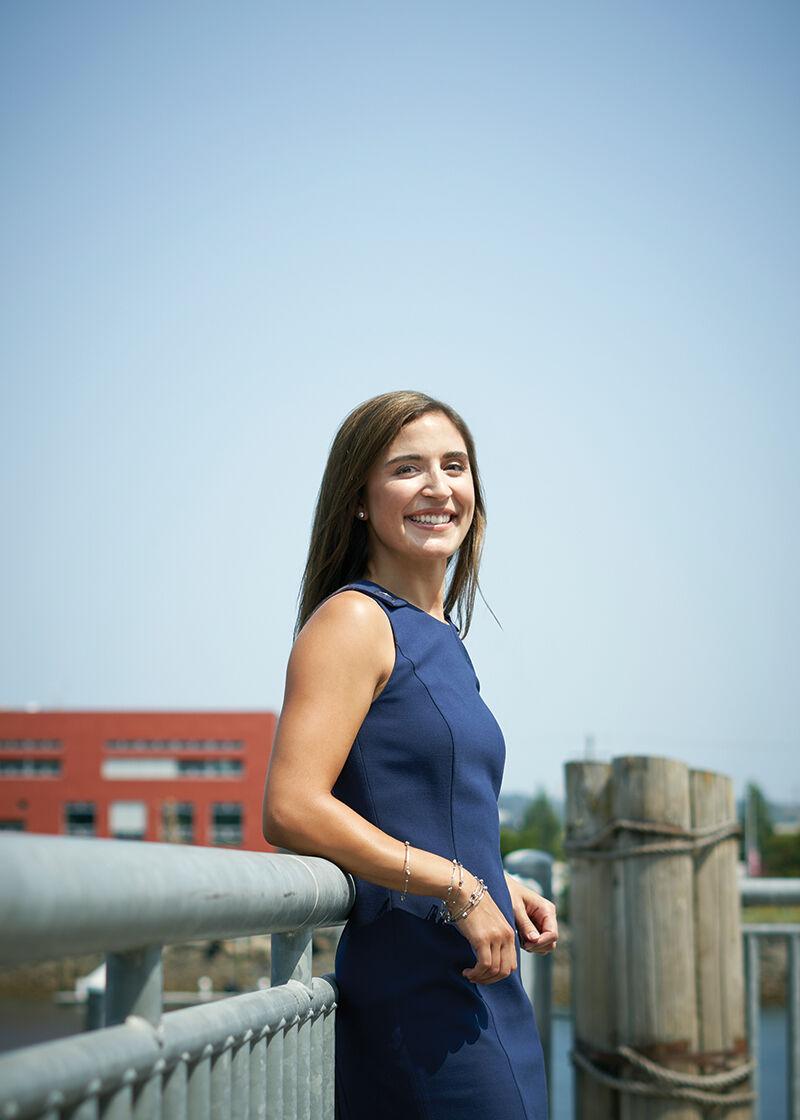 Margot Hackleman
After growing up in Walla Walla as a fourth-generation dry-land wheat farmer, Margot Hackleman learned the ins and outs of accounting at Gonzaga University before working for accounting and consulting firm KPMG. After seven years there, Hackleman took a job as a financial advisor for Morgan Stanley, which gives her the opportunity to work closely with clients and establish relationships that help people attain success in their financial lives. Every so often, Hackleman returns home to Walla Walla to spend time with her family; go wine tasting; and, of course, work on a farm project or two. — ZB
Residence: Tacoma
Hometown: Walla Walla
Education: Gonzaga University, Bachelor of Business in administration and accounting
First Job: Grain elevator operator
Hobbies: Cooking, entertaining, exercising, golf, playing cards, traveling, crafting, watching the Seahawks and Gonzaga basketball
Currently Reading: Wonder by R.J. Palacio
Best Advice Received: You control your career and must serve as your own advocate.
---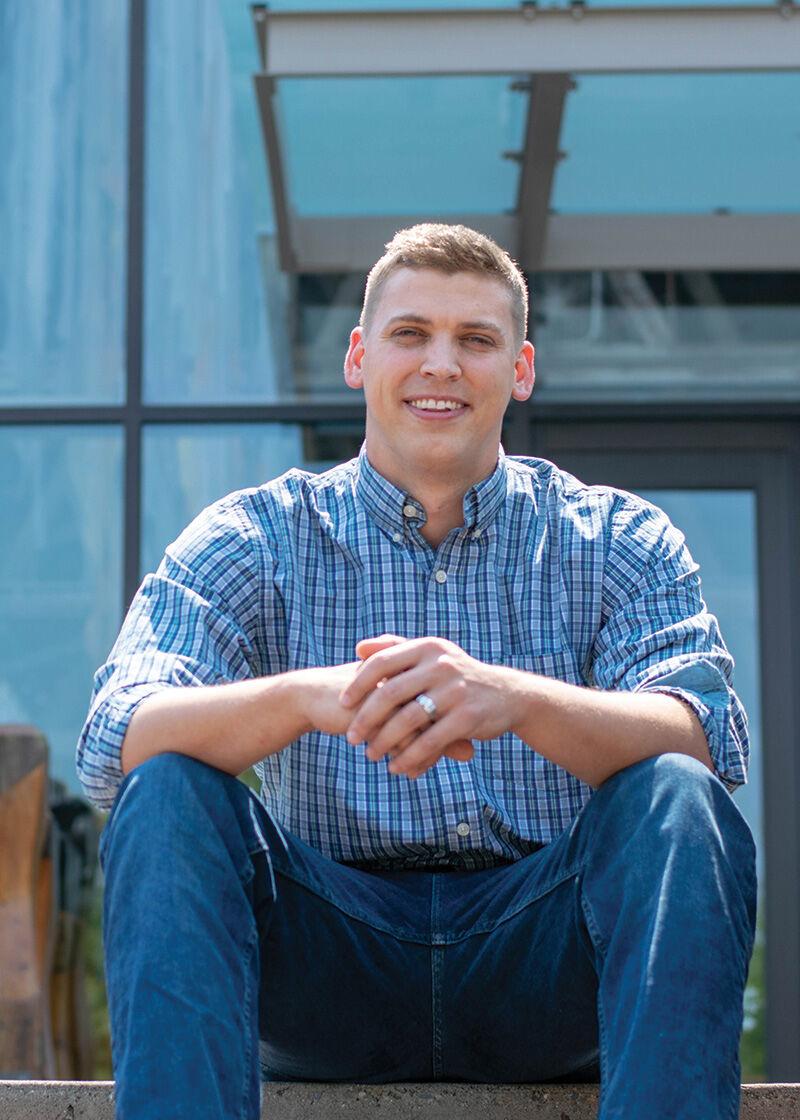 Evan Haines
At first glance, it wouldn't surprise anyone that Evan Haines went to school on a basketball scholarship. But despite his 6-foot, 9-inch frame, Haines still has to climb both literal and proverbial ladders. Since joining Korsmo Construction in 2013, Haines has worked on more than 10 multimillion-dollar projects while developing skills that have seen him climb from his start as an entry-level project engineer, all the way up to project manager. "I enjoy working in an industry where you can see tangible progression and beautiful buildings constructed on a daily basis," Haines said of his passion for his job. Haines doesn't stop there; he also is a champion for the Toy Rescue Mission and leads Korsmo's involvement in the Associated Ministries Paint Tacoma program to help families in need. When he's not taking the lead on a job site or volunteering his time, Haines can be found at home with his newborn baby. — JK
Residence: Gig Harbor
Hometown: Woodinville
Education: Westmont College, bachelor's degree in economics and business
First Job: Landscaping for $1 an hour
Hobbies: Going to church, hiking, fishing, kayaking, and enjoying being a new father
Currently Reading: On Managing Yourself by Clayton M. Christensen
Best Advice Received: Show up. Even when something is really hard. It is easy to quit something; anyone can do that. Show up every day, and work as hard as you can.
---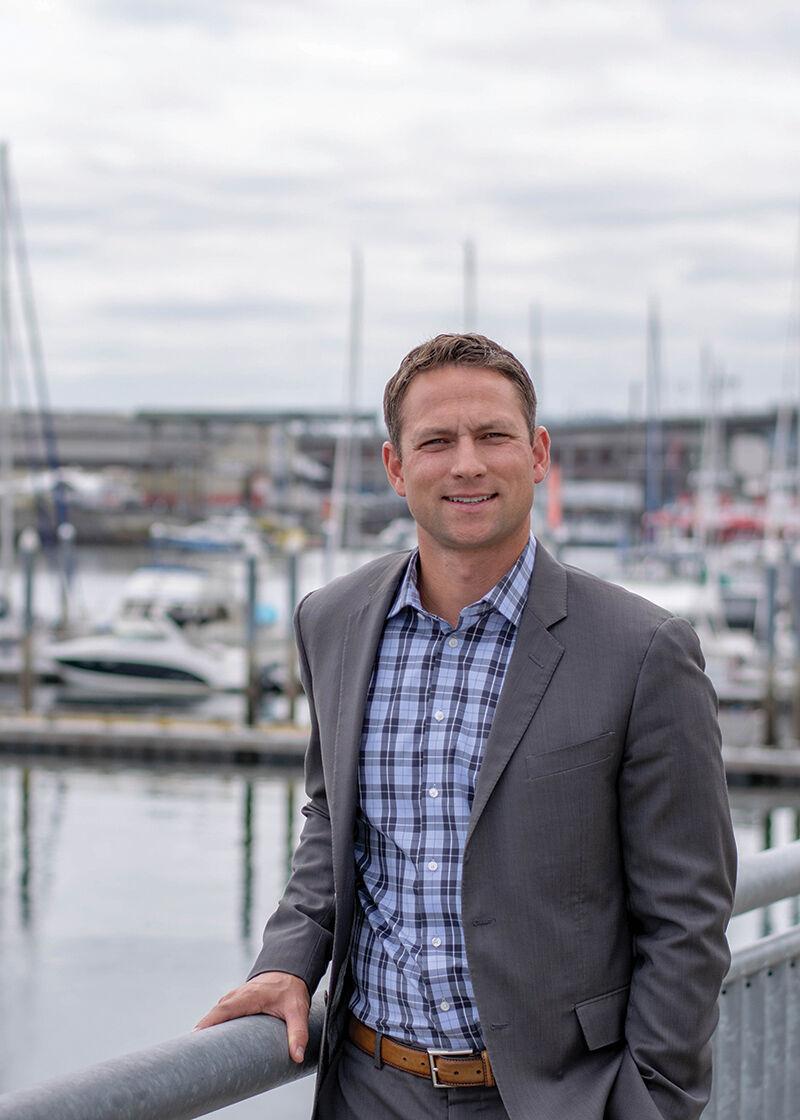 Justin Holmes
Justin Holmes' life has sort of come full circle. His first job involved coaching youngsters on hitting a baseball, and today, he still gets to instruct — both as the coach for his kids' soccer and baseball teams, and as vice president and principal owner of First Western Properties in Tacoma. "I'm not only involved in my own personal brokerage, but I'm helping to lead, coach, and encourage other agents within the company to thrive in their personal brokerage businesses," said Holmes. — CW
Residence: Gig Harbor
Hometown: Lakewood
Education: University of San Diego, bachelor's degree in Business Administration
First Job: Giving private hitting lessons to kids at a local batting cage
Hobbies: Snow skiing, golfing, and spending time with his wife and three kids
Currently Reading: Brokers Who Dominate by Rod Santomassimo
Best Advice Received: My dad would constantly remind my brothers and I the value of being the first one in and the last one to leave.
---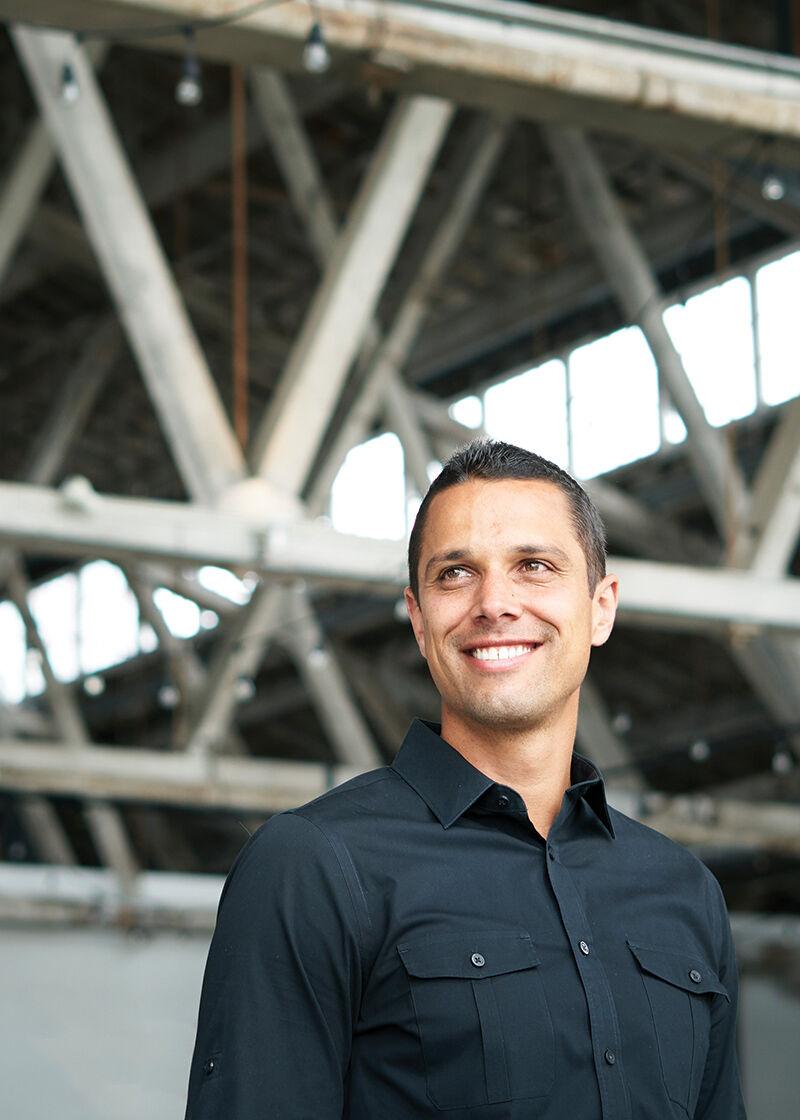 Zach Kosturos
35 | 
President and Designated Broker,
Prime Locations
"I love being an entrepreneur and an investor, and can't imagine my work life any other way," said Zach Kosturos, a commercial real estate maven who is president and designated broker at Prime Locations, and owner of Monolith Properties, both located in Lacey. Kosturos' entrepreneurial acumen was tested when he started working at Prime Locations, a commercial real estate firm with a 30-year history in the South Sound, during the 2009 recession. Three years later, he had acquired the whole company, which now employs about 40 people and manages over $250 million in property. Still, keeping business pursuits in perspective is key to Kosturos. "In our pursuit for 'success,' we must be careful not to sacrifice all the things that matter most in life," he said. "We must guard our health and relationships while we try to become all we can be." — TM
Residence: Olympia
Hometown: Reno, Nevada
Education: Washington State University, Bachelor of Arts in Organizational Communication
First Job: Mowing lawns
Hobbies: Learning and building new things, playing sports, and being active
Currently Reading: Dispensational Truth by Clarence Larkin
Best Advice Received: "I want employees to ask themselves whether they are willing to have any contemplated act appear the next day on the front page of their local paper, to be read by their spouses, children, and friends, with the reporting done by an informed and critical reporter." — Warren E. Buffett
---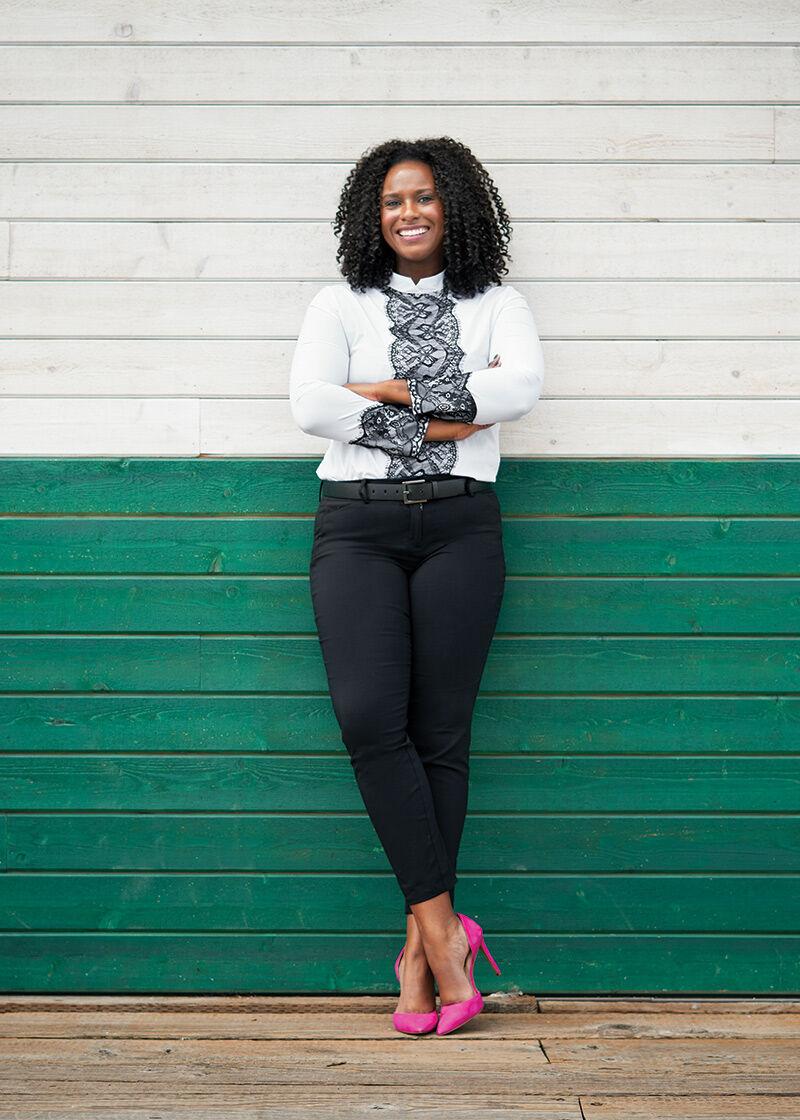 Kristina Larry
If you ever find yourself with a gold digger, you might want to holla at the PreNup Princess, Kristina Larry. Originally a Georgia peach, Larry decided to stand out in an oversaturated market with her company Sassy Litigations and its two sister brands, The Seattle Wedding Lawyer and The PreNup Princess. But don't think she only works with the Kanyes and Kims of the world. She also is vice president of the Washington State Bar Foundation, has been a board member for the nonprofit Limbs For U for six years, has volunteered with the Housing Justice Project, has taken the Bar Association's Call to Duty Pledge, and has been named to the Washington Supreme Court Pro Bono Publico Honor Roll for three years in a row. — CW
Residence: Tukwila
Hometown: Atlanta
Education: University of Wyoming, Bachelor of Arts in Psychology; Texas Southern University, Juris Doctor
First Job: Courtesy clerk at Kroger
Hobbies: Reading, cooking, and baking
Currently Reading: You Are a Badass: How to Stop Doubting Your Greatness and Start Living an Awesome Life by Jen Sincero
Best Advice Received: Don't confuse motion with progress.
---
Michelle LaRue
Michelle LaRue is a South Sound native through and through: She grew up in Eatonville, attended Pacific Lutheran University, and now serves as the director of strategic engagement for the YMCA of Pierce and Kitsap Counties. When she joined the YMCA team in 2007, she brought her love of storytelling from her journalism background with her; this has translated into effective communication and community-building that has made her a well-respected mentor and leader. LaRue lives in Puyallup with her husband; two daughters; and a personal zoo of seven chickens, two cats, and a dog. — ZB
Residence: Puyallup
Hometown: Eatonville
Education: Pacific Lutheran University, Bachelor of Arts in Communications
First Job: Data entry at a medical billing company
Hobbies: Running, blog writing, hiking, camping, and exploring the Pacific Northwest
Currently Reading: Braving the Wilderness by Brene Brown
Best Advice Received: To have an unquenchable thirst for knowledge and to never stop learning.
---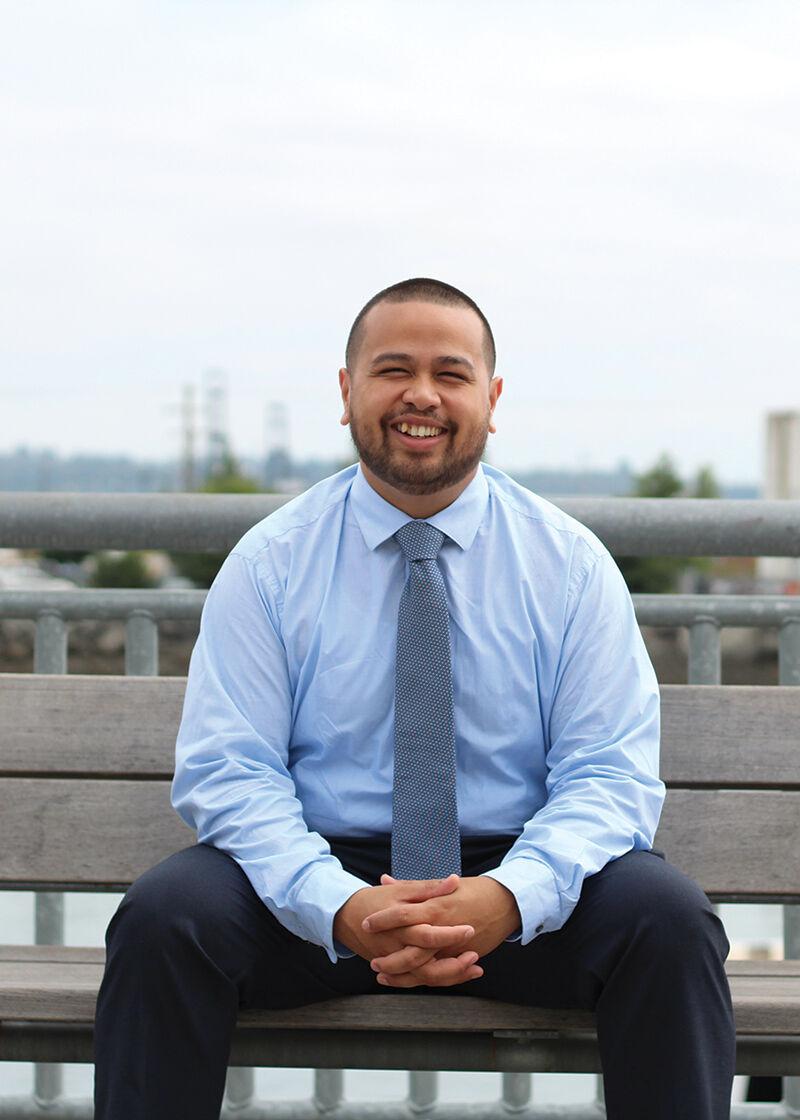 Jacob Leon
Jacob Leon was born and raised in Tacoma with a strong Chamorro (the indigenous people of the Mariana Islands) upbringing. Leon credits his achievements in life to his mother, who encouraged him to explore his interests as a child and pushed him to explore higher education — even when she didn't understand the education system herself. "Her continual support and love allowed me to envision myself in college," Leon said. After graduation from Washington State University, he joined the founding staff of Summit Olympus Public Charter School. He finds joy in working with students from all areas of Tacoma, and also volunteers with the Boys & Girls Clubs of South Puget Sound and leads a black history break-out session. — SS
Residence: Tacoma
Hometown: Tacoma
Education: Washington State University Bachelor of Arts in English
First Job: Tutor
Hobbies: Video games
Currently Reading: Adventures of Huckleberry Finn by Mark Twain
Best Advice Received: Teaching is a marathon, not a sprint. Keep reflecting on your practice and continually grow.
---
William Manzanares IV
William Manzanares was born and raised in Tacoma, and even as a child he showed an interest in business — selling items to his family out of his room. He classifies himself as a "serial entrepreneur," since throughout his 37 years of life he has already owned a bar; convenience stores; a health food store; and, most recently, Grit City Magazine. Manzanares also is an active member of the Puyallup Tribe, where he mentors its young members. — SS
Residence: Tacoma
Hometown: Tacoma
Education: Pierce College, associate degree
First Job: Selling Christmas trees at Tacoma Boys
Hobbies: Traveling, reading, and martial arts
Currently Reading: The Road Less Stupid by Keith J. Cunningham
Best Advice Received: Manage your cash flow.
---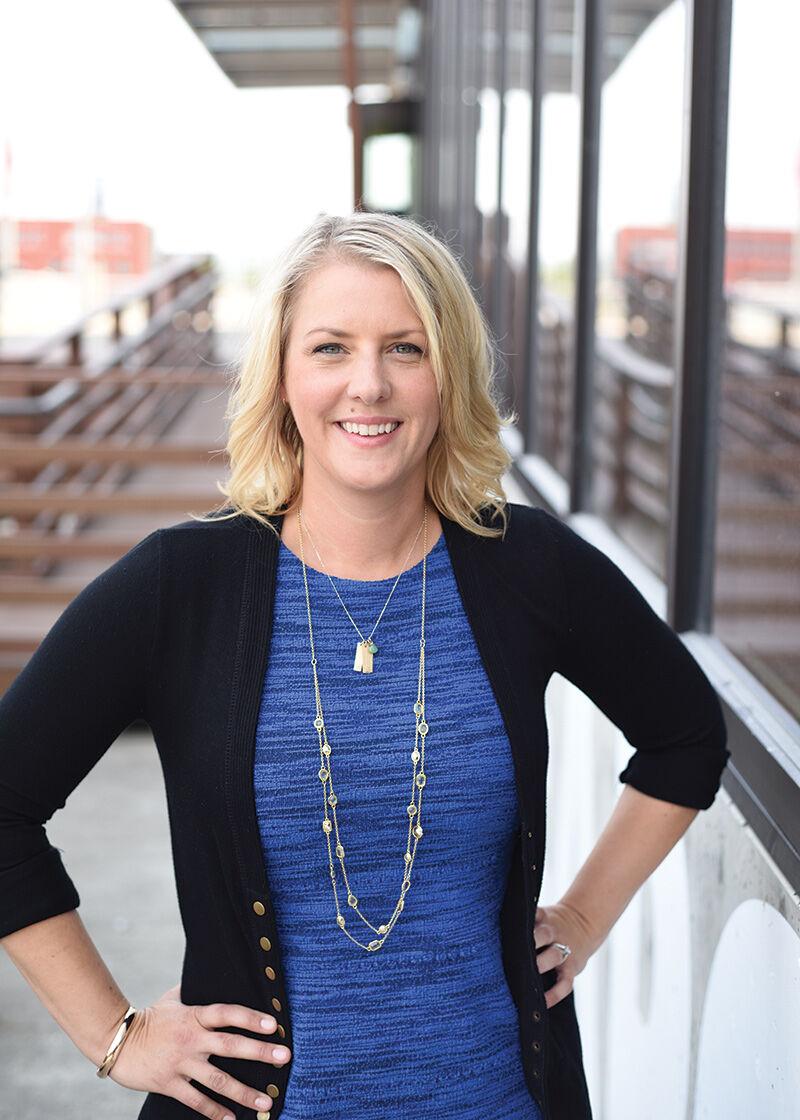 Kathryn McCarthy
38 | 

Strategic Communications and Marketing Manager,
Tacoma Public Schools

Kathryn McCarthy moved from Montana to Seattle at the age of 18 to pursue a career in fashion at the Art Institute of Seattle, without ever having set foot in her new city. After completing her degree, her career path turned from fashion to finance, nonprofit, and education. She now serves as the communications and marketing manager for Tacoma Public Schools. McCarthy does it all, from being a mother of two; a volunteer for the YWCA and Pierce County Library Foundation; and an art docent at her children's elementary school. — SS

Residence: Tacoma

Hometown: Jefferson City, Missouri

Education: Western Governors University, Bachelor of Science; Art Institute of Seattle, Applied Arts, Fashion Marketing

First Job: The Loft Restaurant

Hobbies: Painting, drawing, reading, hiking, running and kayaking

Currently Reading: Career of Evil by Robert Galbraith

Best Advice Received: Seek solutions; do your homework before asking for help.

 
---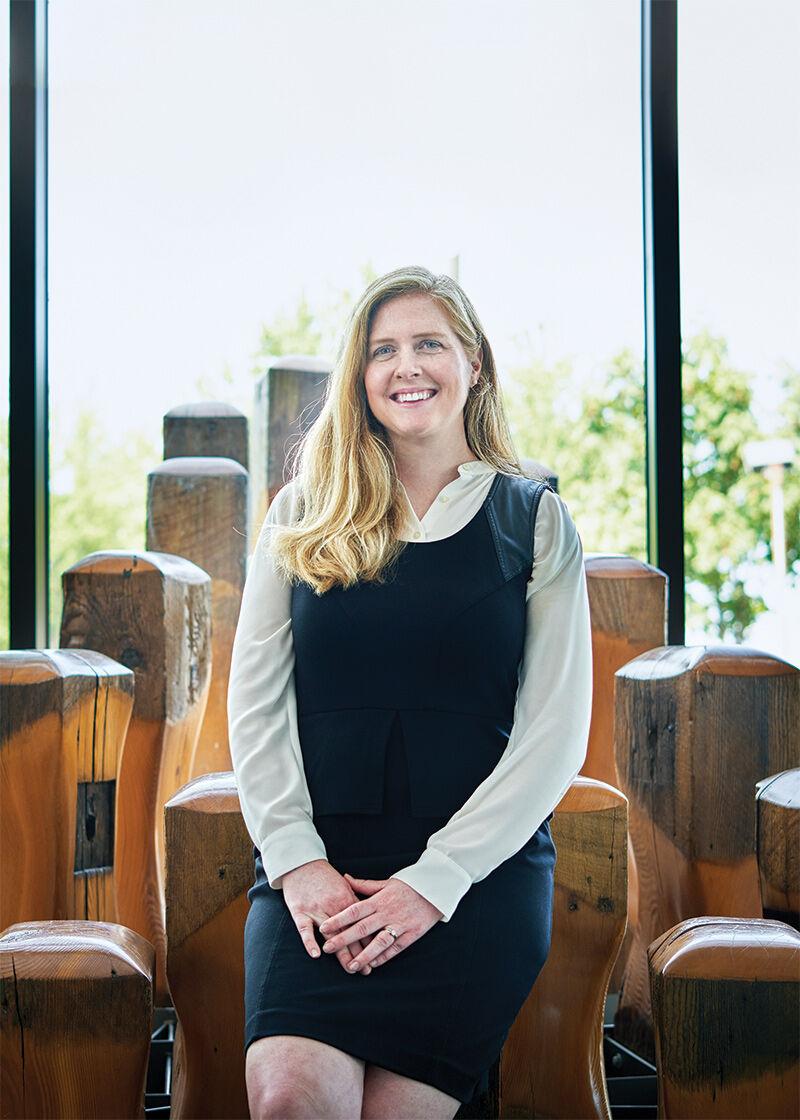 Laura McDonald
35

 | Manager of Strategic Communications and Grants,
Foundations of MultiCare

The next time an inspiring news story about a MultiCare Health System patient or program shows up in your local news feed, it's likely that Laura McDonald, manager of strategic communications and grants at Foundations of MultiCare, has played a role in elevating it. "The way people give money to organizations is changing, and Laura is two steps ahead of it," raved one colleague. "She is an expert storyteller who is helping bring patient stories forward for MultiCare hospitals and services in order to help fund important and lifesaving work." For McDonald, who moved to the South Sound with her family five years ago, pairing her love of writing and storytelling with MultiCare's benevolent mission is a dream job. "Working in the creative field is a calling," she explained. "I enjoy everything about it, (especially) working with a team of people who push me to explore new creative and professional territories." — TM

Residence: University Place

Hometown: Elverson, Pennsylvania

Education: Gettysburg College, Bachelor of Arts in English; Florida State University, Master of Arts in English

First Job: Pool lifeguard

Hobbies: Running, swimming, cooking, and exploring the South Sound with the family

Currently Reading: Salt, Fat, Acid, Heat: Mastering the Elements of Good Cooking by Samin Nosrat

Best Advice Received: Keep it simple.

 
---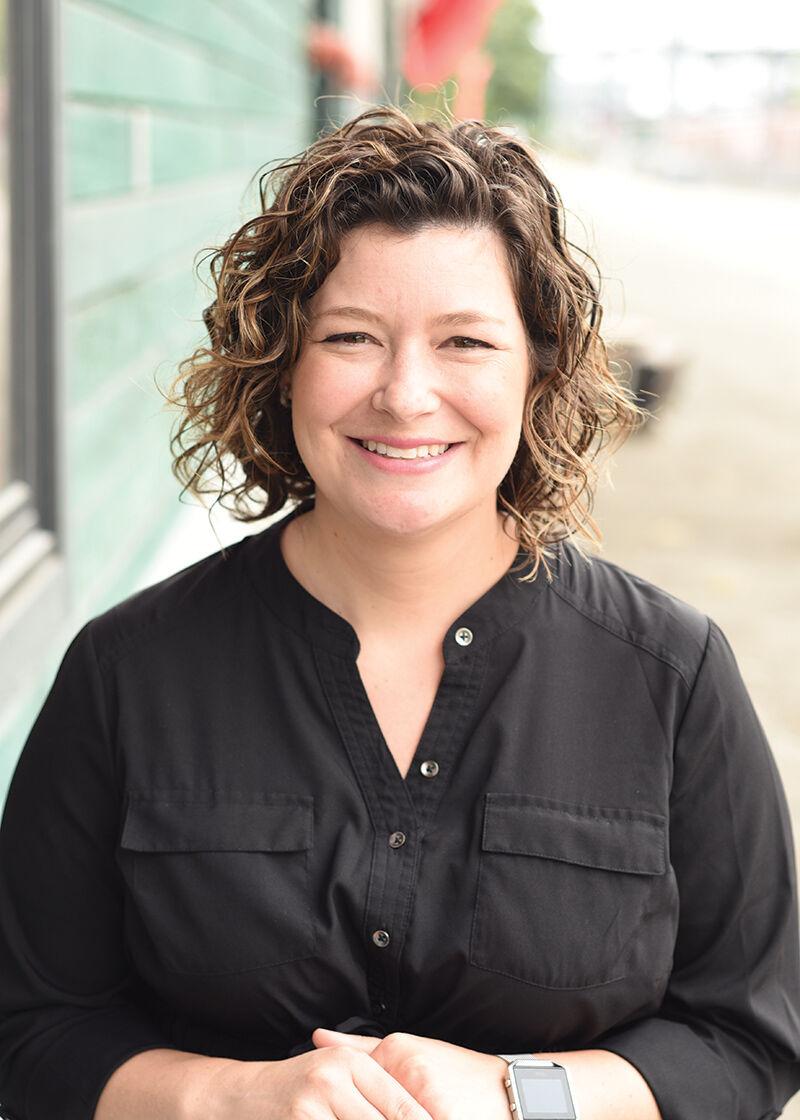 Hayden Milligan
Olympia native Hayden Milligan's love for animals was sparked by her first job working as an animal care provider at a local veterinary hospital. "It taught me compassion for animals, and that sometimes the dirty work is some of the most rewarding," she recalled. After college, Milligan moved to Colorado, where she became involved in raising money for the Leukemia and Lymphoma Society's local chapter — she ran two marathons to raise funds for the organization, and she was named the Colorado Springs chapter Woman of the Year in 2014, when she raised over $34,000 in 10 weeks. She also met her husband, Seth Milligan, and the couple returned to the South Sound to start a family and work as the director of human resources at People, Pets & Vets, which recruits veterinarians and veterinary support staff for more than a dozen veterinary hospitals in Arizona, Oregon, and Washington. — TM
Residence: Olympia
Hometown: Olympia
Education: Oregon State University, bachelor of arts degree in speech communications; University of Washington Tacoma, Certificate of Human Resources
First Job: Animal care provider
Hobbies: Baking, cooking, crafting, and fundraising
Currently Reading: Same Kind of Different as Me by Ron Hall and Denver Moore
Best Advice Received: Attitude is everything.
---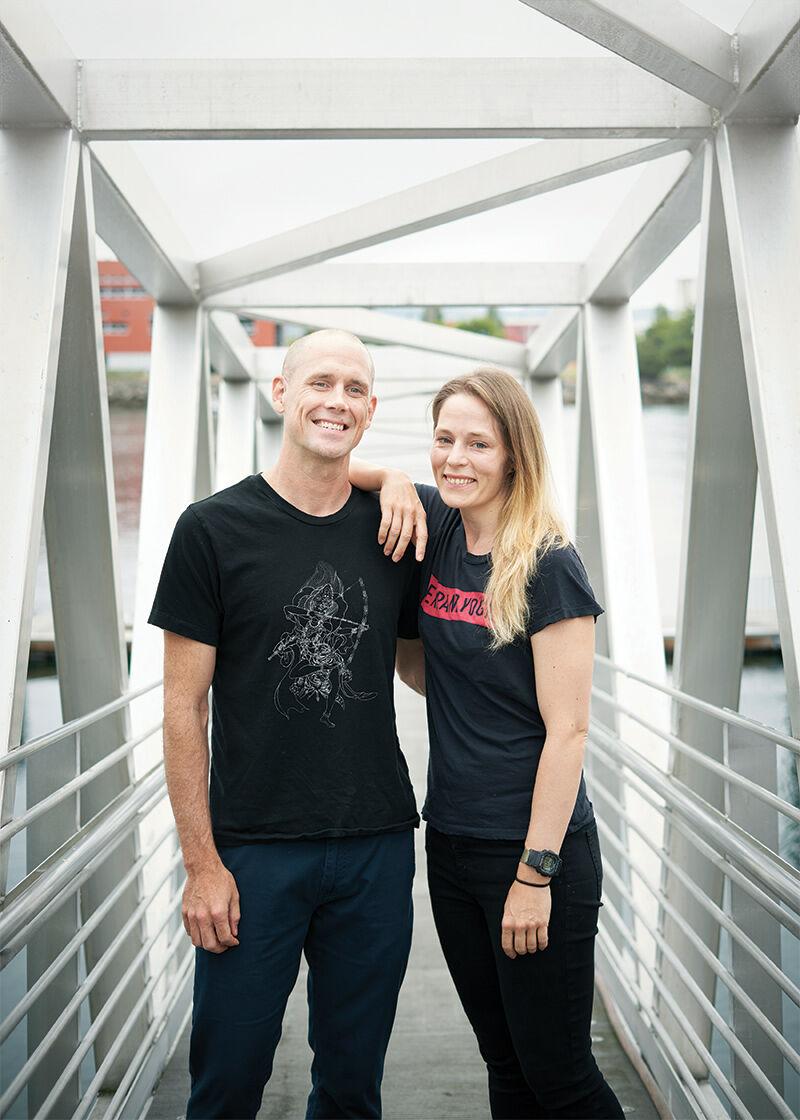 Matthew Ottenbach
39

 | Owner and Instructor,
Expand Yoga

Residence: Greenwater

Hometown: Lakewood

Education: University of Washington, Bachelor of Arts

First Job: Lawn mower at Lakewood Racquet Club

Hobbies: Skiing, surfing, mountain biking, reading

Currently Reading: Principles by Ray Dalio

Best Advice Received: Quality matters.

 
Elizabeth Houck
40

 | Owner and Instructor,
Expand Yoga

Residence: Greenwater

Hometown: Mount Kisco, New York

Education: Smith College, Bachelor of Arts in Government

First Job: Baby sitting

Hobbies: Learning to ski and surf

Currently Reading: How to Change Your Mind: What the New Science of Psychedelics Teaches Us About Consciousness, Dying, Addiction, Depression, and Transcendence by Michael Pollan

Best Advice Received: There are many ways to be a valuable team member.

It took trial and error for married couple Matthew Ottenbach and Elizabeth Houck to determine their career paths and settle on opening a yoga studio. Ottenbach was a carpenter, bellman, and ski coach; Houck considered becoming an attorney, urban planner, or physician. In 2002, however, Ottenbach began practicing yoga after he suffered several sports-related injuries. Nine years later, the couple opened Expand Yoga in Tacoma, a once-nascent business offering a handful of classes taught by the owners themselves. "We had classes where no one would show, and we would just practice ourselves, or head to the back to take a nap," Houck recalled. Since then, Expand Yoga has grown to employ 10 people and offer 39 classes a week, workshops, retreats, and a 200-hour Registered Yoga Alliance Teacher Training program that has graduated almost 100 teachers. Today, the couple's professional drive comes from a passion for finding innovative ways to relieve people's pain, as well as building relationships with their clients and teachers. — ZB & TM

 
---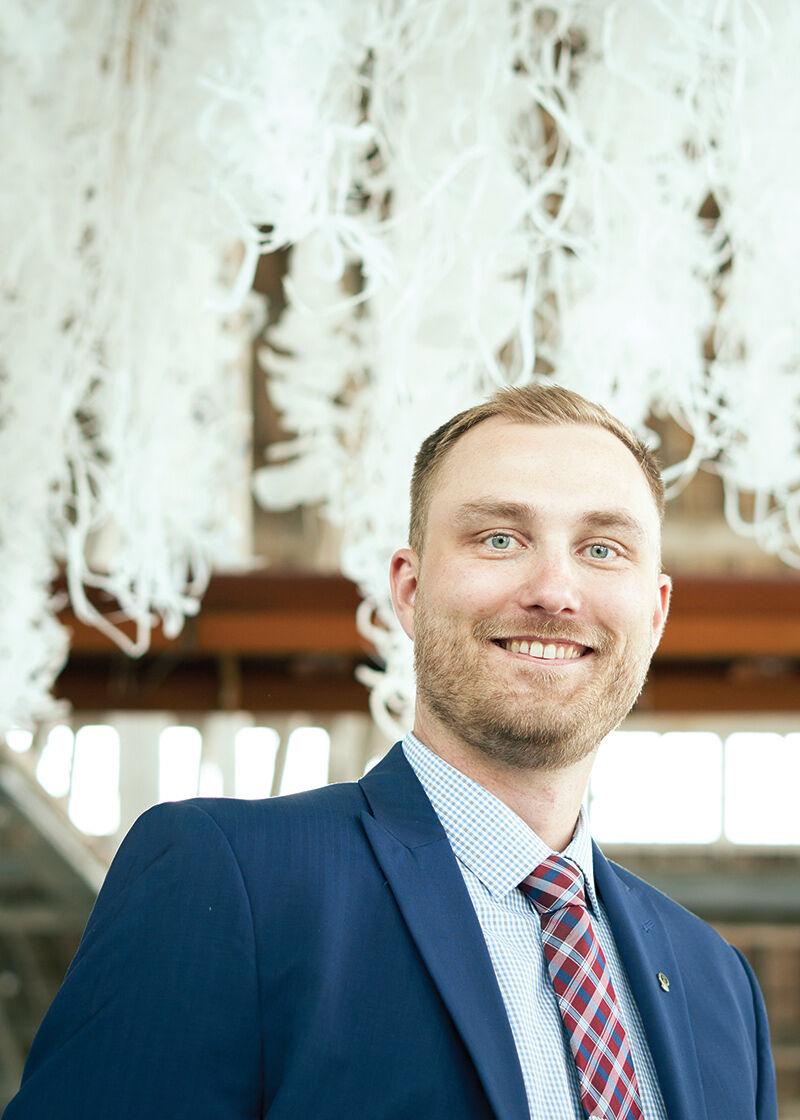 Andrew Pawloski
33 | 
Project Manager,
Kiewit
Before he turns 50, Andrew Pawloski wants to visit every National Park. The civil engineer is presently at work on the Mud Mountain Dam project near Buckley, which will create a fish passage allowing endangered marine species a way around the impending dam. It may be a far cry from the billion-dollar bridges in Vancouver and New York that Pawloski previously worked on, but it's yet one more project he leads — in a place he was elated to return home to. — CP
Residence: Bonney Lake
Hometown: Omaha, Nebraska
Education: University of Nebraska, Bachelor of Science in Civil Engineering
First Job: Construction laborer
Hobbies: Golf, fishing, hiking, and woodworking
Currently Reading: Make Your Bed by Adm. William H. McRaven
Best Advice Received: Be prepared.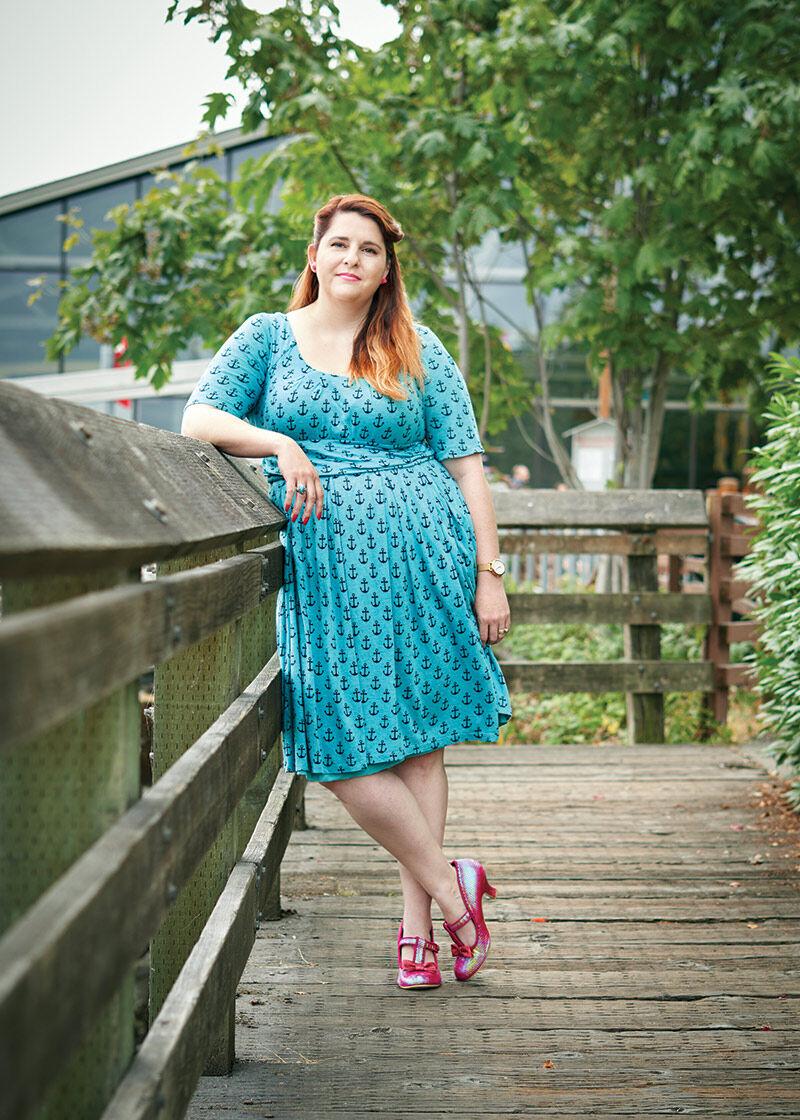 Annie Ramirez
Annie Ramirez was poised to spend a career in academia (she was in the last year of pursuing her Ph.D.) when she fell in love with the nonprofit world. "Looking back, I don't have one regret about my decision," she said. Today, Ramirez is the donor relations director at The Salvation Army in Tacoma, where she has helped to raise $2.5 million in just under two years in order to help homeless South Sound families. Still, she hasn't entirely shaken her interest in academia. Her interests in history and anthropology have influenced her interest in travel: She has lived in three countries, and counts Edinburgh, Scotland, as one of her favorite places in the world. Closer to home, you likely will find her and her husband, Bryan, at one of the local dog parks with their two rescue dogs, Athena and Apollo. — TM
Residence: Kent
Hometown: "All over. I'm an Air Force brat."
Education: University of Texas (San Antonio), Bachelor of Arts in Anthropology; University of Edinburgh (Scotland), Master of Science in Social Anthropology
First Job: Cashier
Hobbies: Reading, hiking, and exploring the Pacific Northwest
Currently Reading: Historical fiction
Best Professional Advice: Embracing simplicity is important.
---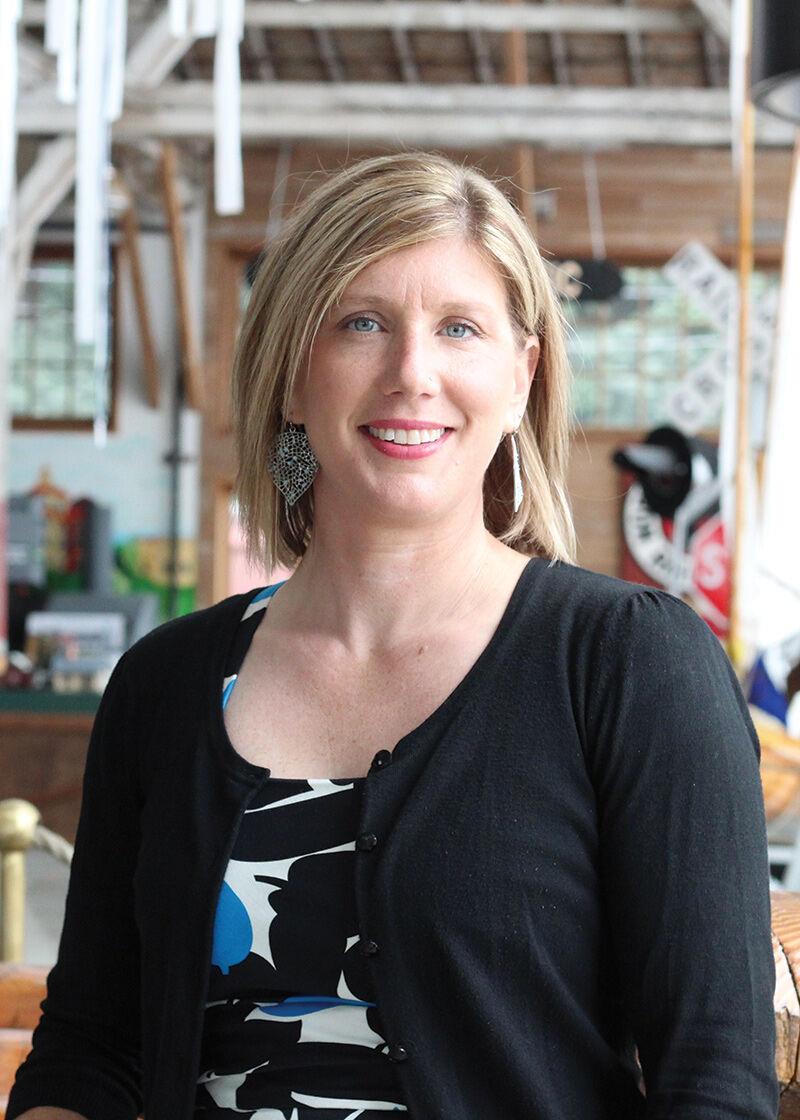 Mindie Reule
Philanthropy comes naturally to Mindie Reule. At the Community Foundation of South Puget Sound, Reule has raised $162,000 through a successful crowdfunding campaign, streamlined the foundation's grant-making process and launched a new leadership program in Mason County. When she isn't supporting local nonprofits with Community Foundation, she's doing it on her own: Reule and her husband have supported a number of other groups. "I really have the best job ever," Reule said. — OL
Residence: Olympia
Hometown: Montesano
Education: Willamette University, Bachelor of Arts in Latin American studies and Spanish
First Job: Summer job as a manual laborer for the City of Montesano
Hobbies: Running, hiking, helping out with her son's T-ball games, and participating in book club
Currently Reading: Whatever her book club is reading that month
Best Advice Received: Leadership isn't about being right. It's about being able to hear lots of perspectives, appreciate the collective wisdom of a group, and bring people together for a common goal. Be humble. Admit faults.
---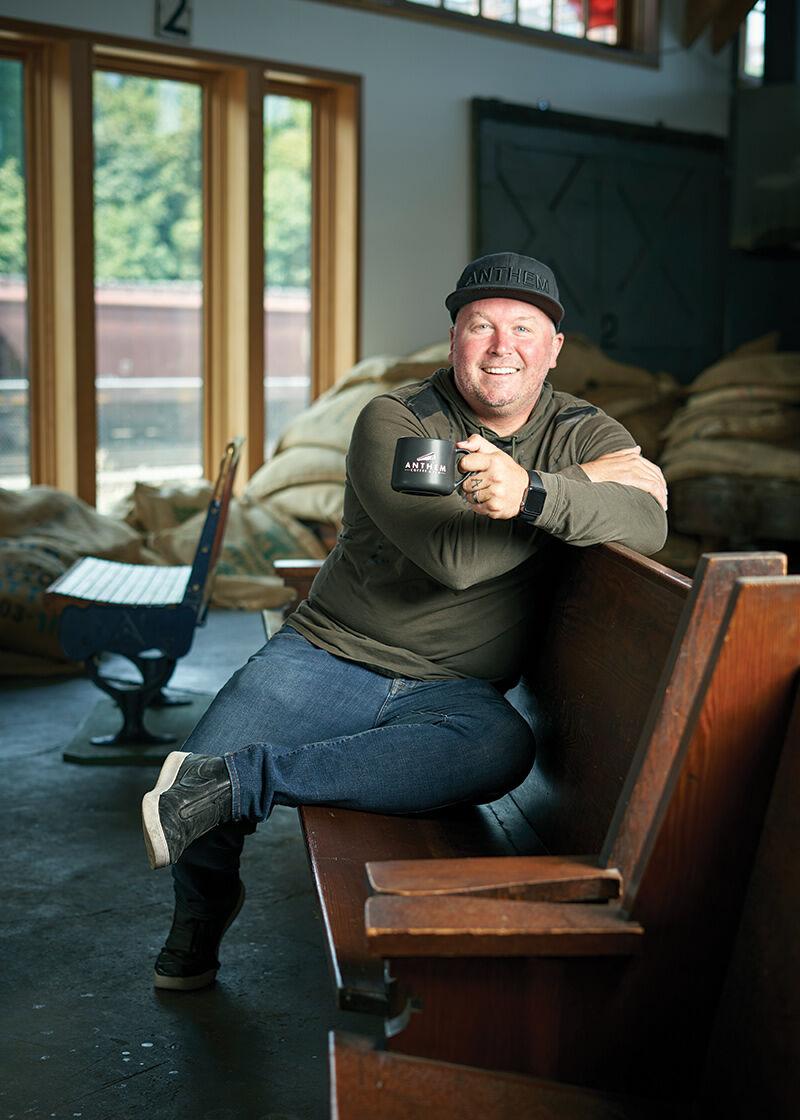 Bryan Reynolds
It's a good thing that Bryan Reynolds helped open and grow ANTHEM Coffee & Tea over the past 12 years, because this busy South Sounder needs all the caffeine he can get. During that time, Reynolds has founded and built eight businesses in the South Sound with his family — six ANTHEM locations, an Elements Frozen Yogurt, and Caramels Inc. Four of the six ANTHEM locations have opened in the last 12 months. Reynolds is very involved in his community and wants to reach as many people as possible through his businesses. He also serves on the board of Nations and PushPrint, and on the church council of Foursquare Church. — SS
Residence: Bonney Lake
Hometown: Puyallup
Education: Rogers High School in Puyallup
First Job: A paper route with his mom
Hobbies: Beer and wine tasting, traveling, and making music
Currently Reading: Chase the Lion: If Your Dream Doesn't Scare You It's Too Small by Mark Batterson
Best Advice Received: "When you spend your life building other people's platforms, you'll always have one." — Bryson Foster
---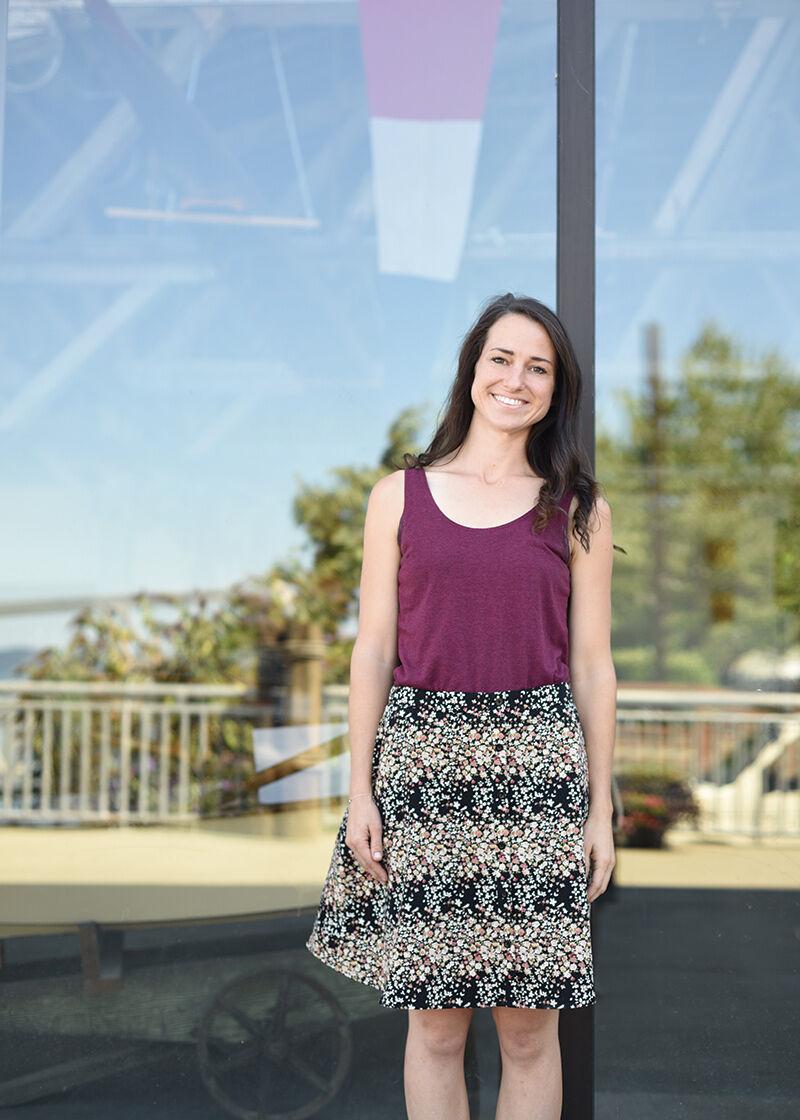 Kayla Schroader
An aspiring journalist turned entrepreneur, Kayla Schroader found her true career calling when she became a parent. "I couldn't have imagined The Pod Works until my daughter (was born), motherhood was suddenly real, and community and connection were needed the most," explained Schroader, the owner of The Pod Works, a mom- and kid-friendly coworking space in University Place. "Creating (The Pod Works) has been both exciting and terrifying. It came like a spark in the night, and it kicked life inside me. I knew I had to bring it into being, even if it meant investing every fiber and penny." Described by her peers as the ultimate community connector and cheerleader for South Sound moms, Schroader said she is fulfilling her dream of becoming a mother who inspires others around her by building a space that encourages meaningful relationships offline in a city she loves. — TM
Residence: Tacoma
Hometown: Tacoma
Education: Central Washington University, bachelor's degree in journalism and communications
First Job: Working at a church nursery
Hobbies: Exploring life through her daughter's eyes, and floating down the Yakima River with friends
Currently Reading: Lean In: Women, Work, and the Will to Lead by Nell Scovell and Sheryl Sandberg
Best Advice Received: We can only do so much as individuals, so calling on one another is extremely powerful.
---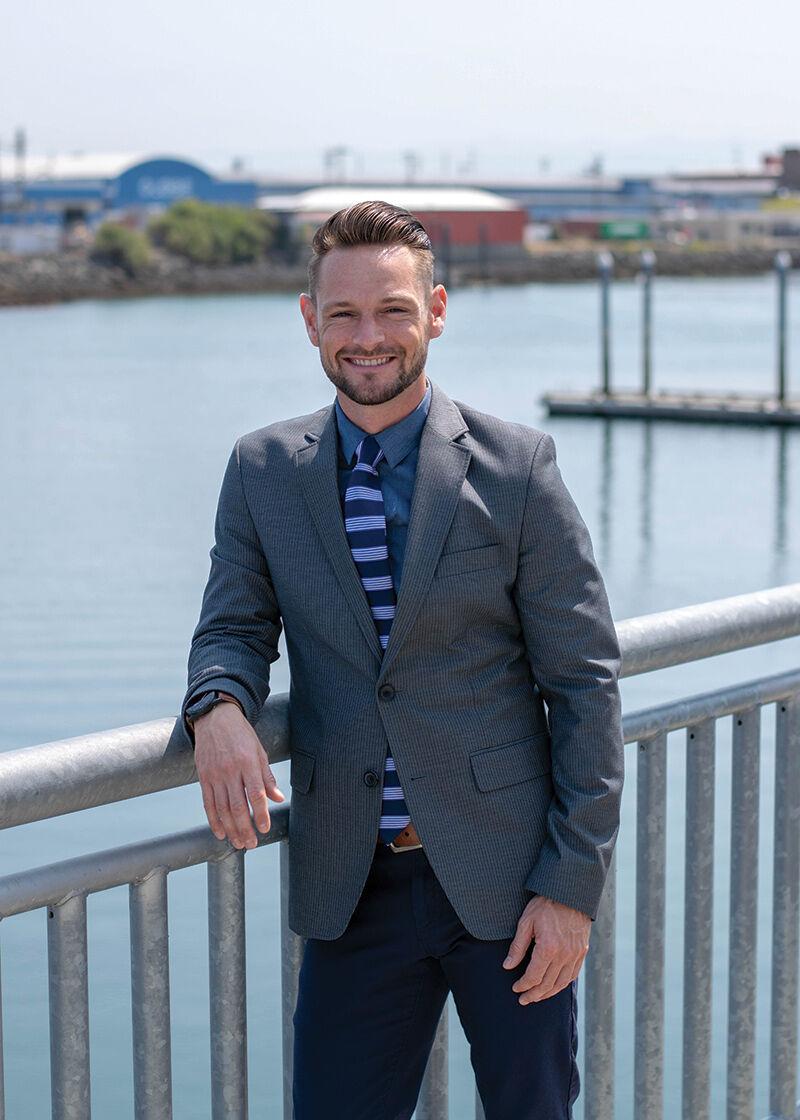 Justin Shahan
When it comes to energy, Justin Shahan is a powerhouse. Since joining Puget Sound Energy in 2009, Shahan has built three new original teams of project managers and engineers in Pierce, Thurston, and Kitsap counties. When he's not working for PSE, Shahan spends his time raising his 3-year-old daughter, coaching little league baseball for ages 9-13, managing properties around Saint Clair Lake in Thurston County, and looking after his two Siberian Huskies. "Today I am doing what I love in the communities that my home and heart resides," Shahan said. — OL
Residence: Nisqually
Hometown: Everett
Education: Central Washington University, Bachelor of Science in Construction Management; University of Washington, Master of Science in Construction Management
First Job: Wheelchair assistant at Portland International Airport
Hobbies: Fishing, cooking, golfing, snowboarding, hiking, camping, gardening, and attending sporting and music events.
Currently Reading: The Way of the Superior Man by Ty Cobb
Best Advice Received: Communicate early and often, with concision
---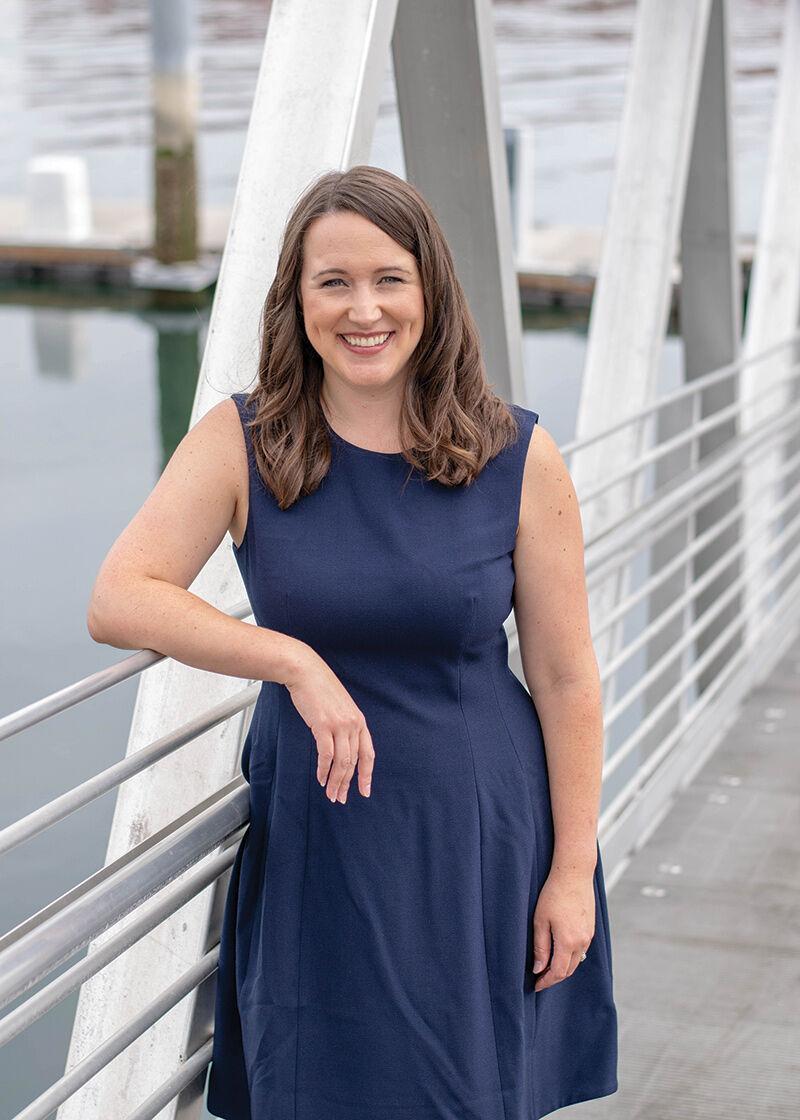 Alissa Shay
Growing up in Hoquiam as the area's timber industry was collapsing, Alissa Shay learned a lot about community development. After college, she used her degree to give back to her hometown through city planning. Now, she works on development through an economic lens, by creating job opportunities and helping customers at Satsop Business Park in Grays Harbor. After work, she returns home to a full house: her husband, her son, two step-daughters, two rescue dogs, four rescue cats, and three chickens. — OL
Residence: Montesano
Hometown: Hoquiam
Education: Western Washington University, Bachelor of Arts in planning and environmental policy; Evergreen State College, Master of Public Administration
First Job: Office work, stocking and warehouse work at Levee Lumber
Hobbies: Cooking for her family, wine tasting, fly fishing, and photography.
Currently Reading: It Worked for Me: In Life and Leadership by Colin Powell
Best Advice Received: Always keep a professional mentor, no matter the age or stage of your career. I have found that the mentors in my life have played a vital role in my successes.
---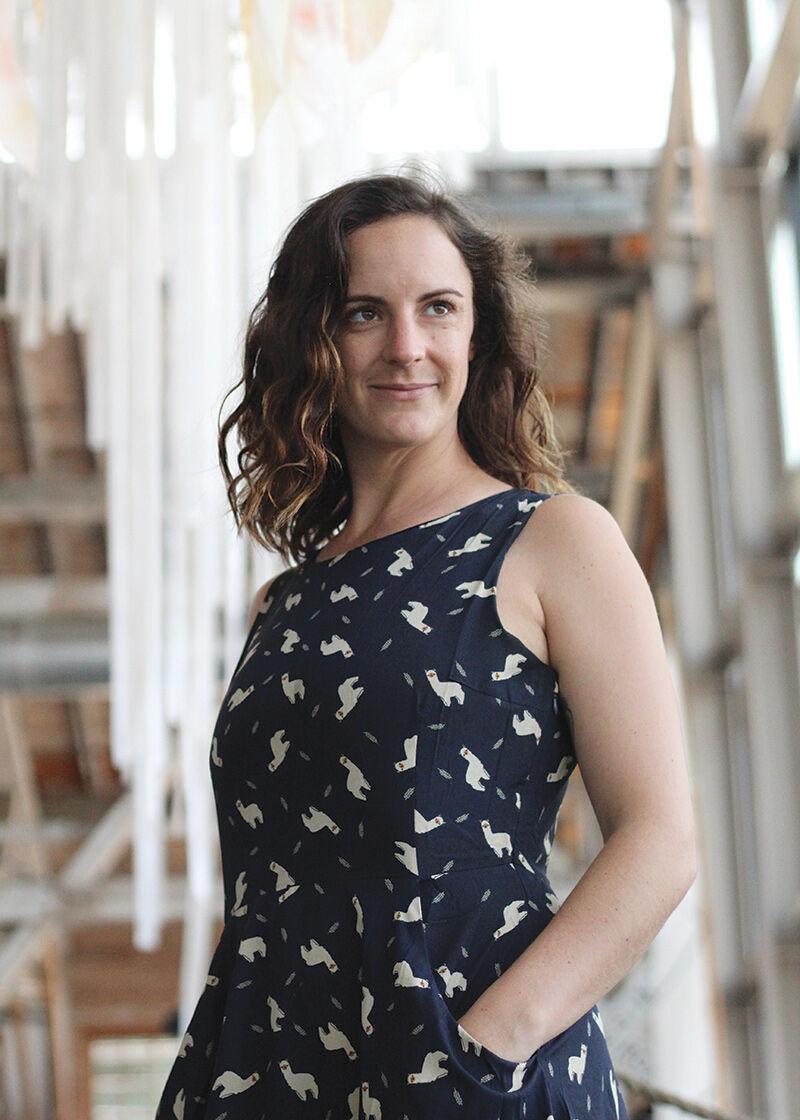 Monique Simkova
31
 | Events and Development Manager,
Hilltop Artists
After travelling through Europe; teaching English in Korea; practicing yoga in Costa Rica; farming in Guatemala; and studying in Australia, Italy, and Mexico, artist Monique Simkova eventually found what she was looking for all along back home in Tacoma. Now, she organizes monthly events called Lettuce 253, where local artists connect and create their artwork live at the Union Club or Tacoma Art Museum. "Building community starts with building meaningful relationships with ourselves and those around us," Simkova said. "Which is a big part in what I try to provide with Lettuce." One of her collaborators, Andrea Pulis, said Simkova "makes Tacoma better." — OL
Residence: Puyallup
Hometown: Tacoma
Education: University of British Columbia, Bachelor of Arts in health and society
First Job: Resident advising
Hobbies: Getting sweaty (yoga, hiking, biking, etc.) listening to podcasts, and having great conversations over delicious food
Currently Reading: Pilgrim at Tinker Creek by Anne Dillard
Best Advice Received: It's going to be a journey for you. Hope you continuously look for gratitude, stay curious, and don't be afraid to take risks.
---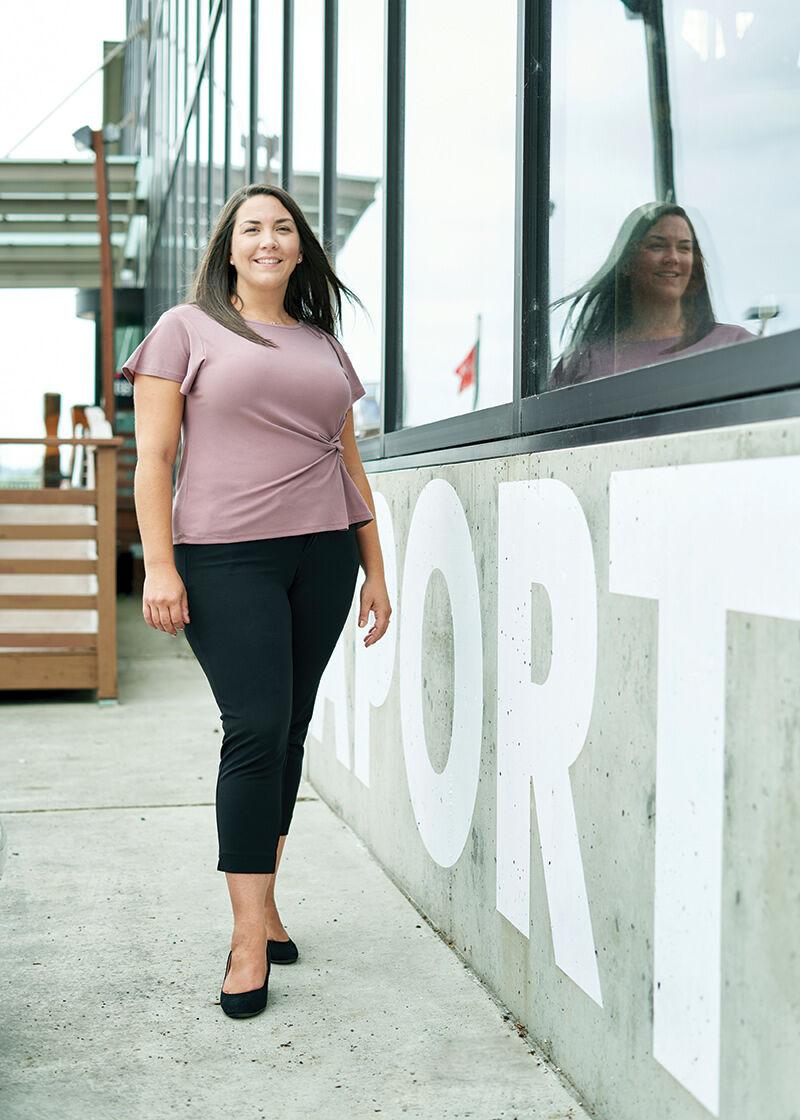 Jessica Sire
31 | 

Community Program Manager,
Columbia Bank

When Columbia Bank President and CEO Melanie Dressel died unexpectedly last year, Jessica Sire had a thought: The company should have a day of service in honor of the late leader. So she got to work, conceptualizing and launching the first Melanie Dressel Community Commitment Day; it included more than 2,000 hours of community service on 76 projects. That paled in comparison to this year's event, which lasted a full week, encompassing nearly 3,500 hours in 43 cities. Sire said she wants to deepen her expertise in corporate social responsibility. This project seems like a sign that Sire has found her niche. — CP

Residence: Black Diamond

Hometown: Portland, Oregon

Education: Western Washington University, Bachelor of Arts in Art History and Business Management

First Job: Nordstrom salesperson

Hobbies: Camping, boating, reading, and gardening

Currently Reading: The Mothers by Brit Bennet

Best Advice Received: Keep focused on doing the best you can where you are, and opportunities will have a way of finding you.

 
---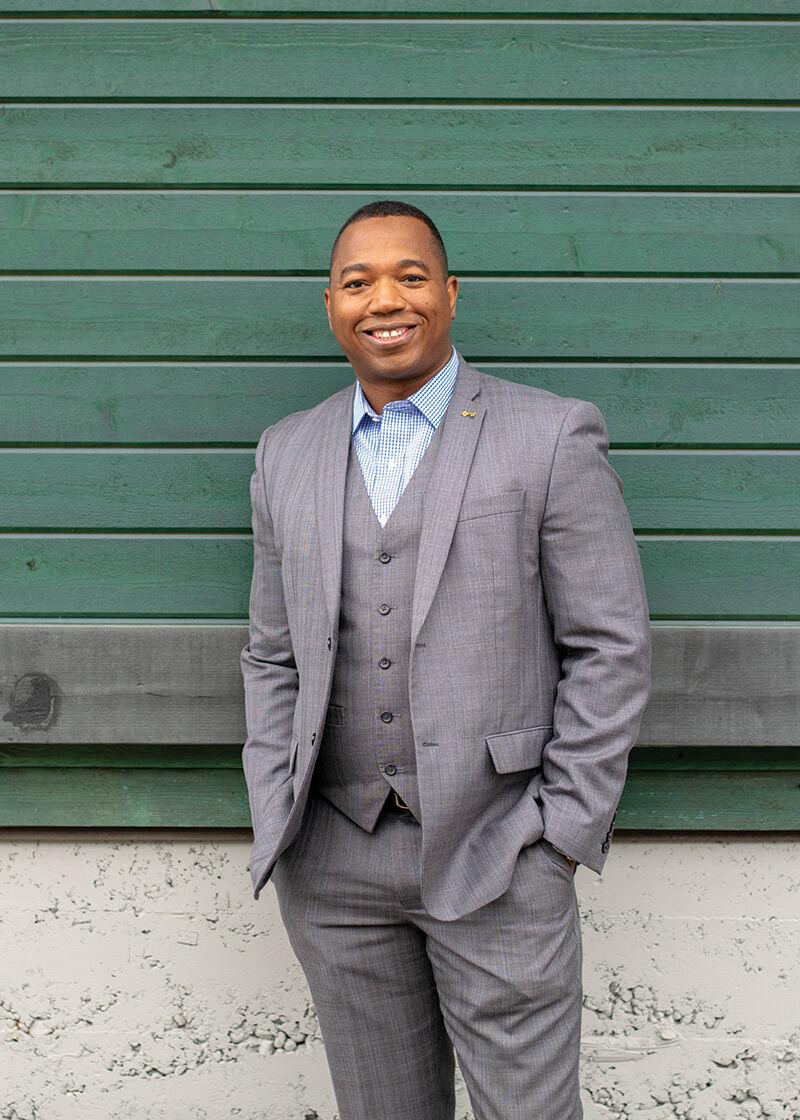 Eli Taylor
33

 | Associate Relationship Manager and Vice President,
KeyBank

Growing up in public housing in the Ninth Ward of New Orleans, Eli Taylor wasn't necessarily set up for a career in banking. He spent two semesters in college, then worked as a sheriff's deputy and retail employee for several years. One day while working at a wireless store, Taylor helped a bank executive who told Taylor that his passion for helping people save money meant he was destined for a career in the banking sector. Something clicked for Taylor, and he earned his degree, caught on with KeyBank, and recently received a promotion. His team reached record numbers last year — and is poised for more growth this year. — CP

Residence: Tacoma

Hometown: New Orleans

Education: Western Governors University, Bachelor of Science in Business Managment

First Job: Orleans Parish Sheriff's Office

Hobbies: All things fitness, hiking, volunteering, and family time

Currently Reading: Principles: Life and Work by Ray Dalio

Best Advice Received: To be my authentic self

 
---
Rachael Taylor-Tuller
Residence: Olympia
Hometown: Various locations
Education: United States Air Force Academy, Bachelor of Science in English; Walden University, Master of Science in Psychology
First Job: United States Air Force officer
Hobbies: Horseback riding
Best Advice Received: My dad taught me to never quit, because quitting becomes a habit. The first time you do it, it's hard, but, over time, it becomes easier and easier to quit.
Matthew Tuller
Residence: Olympia
Hometown: Twisp
Education: South Puget Sound Community College and Evergreen State College
First Job: Carpenter
Hobbies: Horseback riding and playing music
Forget about Old MacDonald — Rachael and Matthew Tuller are redefining what it means to be farmers. "Our farm, Lost Peacock Creamery, is not only focused on farming in an ethical and sustainable way; we practice community outreach through our work with local Scout troops, schools, camps, and nursing homes," said Rachael. "More and more we find that people have no idea where their food comes from, so we do what we can to not only educate our community, but also to empower the next generation of farming." The couple are members of the Farmer Veteran Coalition and also actively speak to members of Congress in Washington, D.C., about what it means to be a farmer in Washington state. — CW
---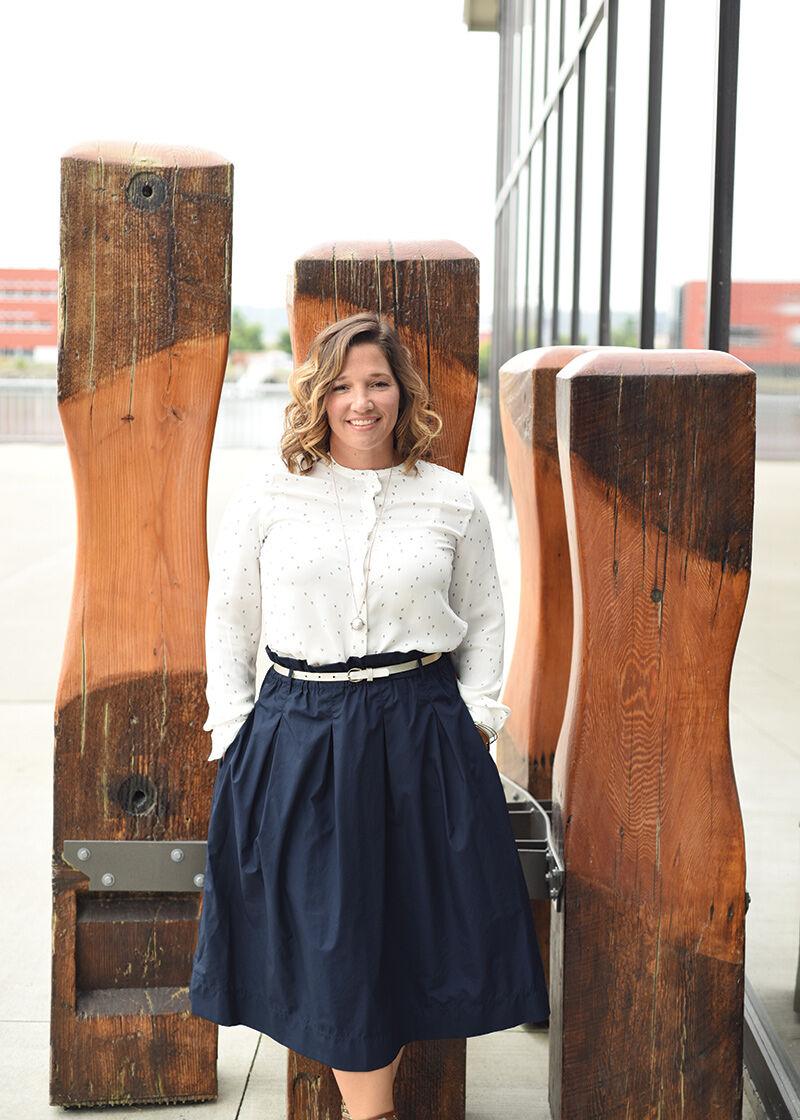 Jennifer D. Weldon
Jennifer Weldon was raised in Conroe, Texas, a suburb of Houston, while learning hard life lessons at a young age. She grew up around poverty and addiction, and experienced abandonment at a young age. Weldon attended college on a dual scholarship for athletics and academics, playing Division II softball throughout her undergraduate years. Her career has taken her around the country, most recently landing back in Olympia at Capital Medical Center. She doesn't want to be a "typical accountant," and thrives on face-to-face interaction. "Every person, even those nonclinical, impacts the patient experience, and I fell in love with that," Weldon said. "I do not think I will ever leave healthcare. It gives me purpose in my professional life." Weldon wants to share the message that no matter your background, your past should not dictate your future. With drive and tenacity, she pushed herself to achieve as much as she could, so her children can grow up with better circumstances than she did. — SS
Residence: Olympia
Hometown: Conroe, Texas
Education: Southern Arkansas University, Bachelor of Business Administration in Accounting; Washington State University, Master of Business Administration with a concentration in Finance
First Job: Vet tech in The Woodlands, Texas
Currently Reading: Who Would Win series with her 6-year-old
Best Advice Received: Never be afraid to hire someone who could do your job.
---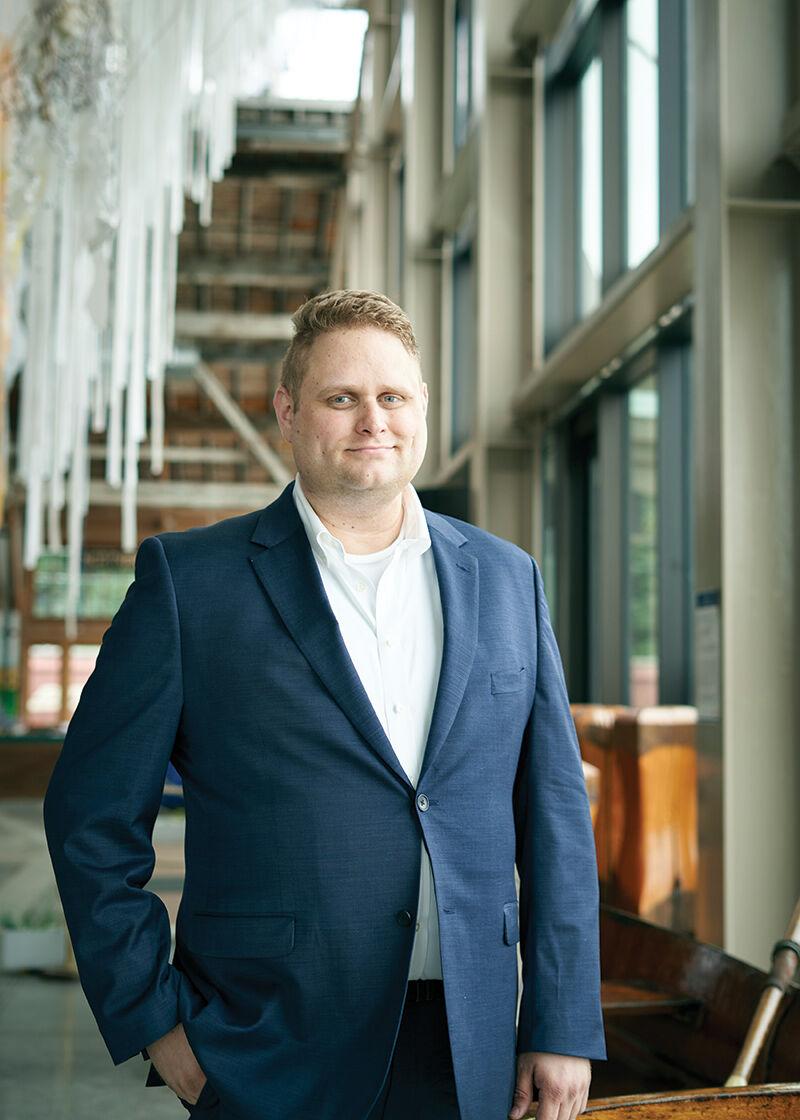 Matthew Wilson
As director of programs at Oasis Youth Center, an LGBTQ support center in Tacoma, Matthew Wilson is instrumental in helping young people accept their identities. Wilson himself sought support from Oasis when he was a young person and began working for the nonprofit in 2010. His supervisor, Seth Kirby, described Wilson as "exactly the kind of 'next generation' leader we need." Alongside his work serving LGBTQ youth, Wilson is passionate about disability access, racial equity, environmental protection, and theater. His spiritual teacher, he said, is Oprah. — ZB
Residence: Puyallup
Hometown: Portland, Oregon
Education: Pierce College, associate in arts and sciences
First Job: Interpreter/tutor for the deaf and hard of hearing
Hobbies: Watching movies, collecting Funko products, and reading the latest tech news
Currently Reading: A Mind at Home with Itself by Byron Katie
Best Advice Received: "Reality is always kinder than the story we tell about it." — Byron Katie