After a long, rocky year, it's nice to have something to celebrate. We are excited to get to do so, with South Sound individuals and businesses that are making waves in their industries, with our second annual Innovation, Distinction, Excellence, and Achievement Awards. For these honors, we asked you to nominate your favorites in a range of categories. Now, after much deliberation, we are ready to don our party hats and reveal the best of the best.
By Antoinette Alexander, Lauren Gallup, Joanna Kresge, Madison Miller, and Blake Peterson 
---
LEADER OF THE YEAR
Stuart Young
Managing Principal and Architect, BCRA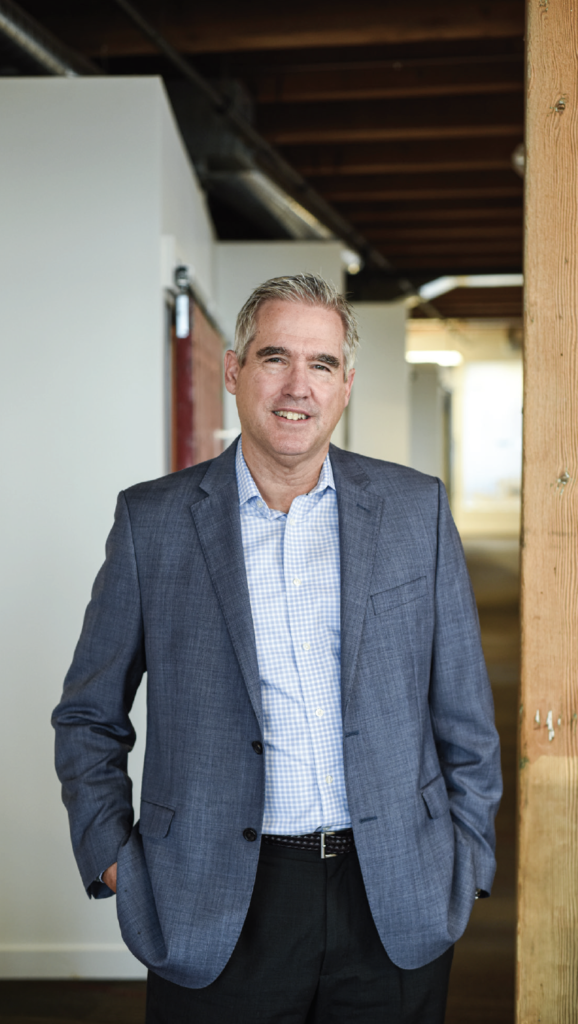 Stuart Young has spent the past 22 years guiding the culture and vision of the Tacoma-based architectural firm BCRA. A California transplant and now a managing principal and architect for BCRA, Young said he was instantly drawn to the company. "I was really impressed with them. They're more of a generalist firm, and I liked that they didn't focus on any one kind of project." he said, noting that working on different kinds of projects continues to open doors to new opportunities.
Those new opportunities have allowed BCRA to design with clients such as Tacoma Public Schools, YMCA, Children's Museum of Tacoma, Metro Parks Tacoma, MultiCare Health System, Tacoma Arts Live, and more.
Young believes BCRA has brought significant value to its clients through its participatory design thinking process that spans all disciplines to integrate form and function equally.
"Seeing clients as partners is key," he said. "We're all doing this in collaboration to build the community. That's one of the reasons we have worked with a lot of nonprofits. They're community-centric, and we want to be a part of that."
Being part of the community is personal for Young. He serves as a board member for Tacoma/Pierce County Habitat for Humanity and Graduate Tacoma, as well as the University of Washington Tacoma Urban Studies Advisory Board. He also is a Big Brother.
This passion for community also bleeds into the company culture.
"Stuart has shaped the culture at BCRA so talented creatives can thrive," BCRA Director of Marketing Dara t'Sas said in her nomination of Young. "He is an amazing boss: motivational, positive, and with high expectations. He's highly engaged and always looking for ways to make employees' work fulfilling and meaningful.
t'Sas added, "He also implemented a corporate program that provides employees opportunities to volunteer during the workweek and has established service days for employees at local nonprofits like the Rescue Mission, (Big Brothers Big Sisters), and the Northwest Furniture Bank." Young said he enjoys helping his team apply its talents and passions to be a resource to the community.
"Seeing young staff bring new ideas, knowledge, and energy is great," Young said, noting that he is inspired by how eager his team members are to help and make a difference.
Despite the challenges 2020 has brought, Young said true leadership is best expressed during difficult times.
"Now's the time to lean in and find new ways to engage with the community. Now's the time to be more open, to take more risks and chances when it feels like we should be doing the opposite," he said. — MM
---
BEST LEGACY BUSINESS
Herrmann Law Group
Karl Herrmann came from humble beginnings. Growing up during the Great Depression in a family of eight children, he was no stranger to poverty and meager meals of bread and bacon grease.
Determined to make a difference and stand up "for the guy with the lunch bucket," he wound up pursuing a degree in law and graduated from law school in 1948. Two years later, he founded Herrmann Law Group. Little did he know that this would mark the beginning of a legacy of advocacy — both inside and outside the courtroom — that would live on for generations to come.
"You can't really understand our law firm purely from just a practice of law, because Dad intertwined our firm and the practice of law with a political career as well," said Karl's son, Charles, who today serves as chairman of Herrmann Law Group, which has offices in Tacoma and Seattle.
Karl Herrmann was first elected to the Washington State Senate in 1956, and was soon appointed chairman of the Senate Standing Committee on Banks, Financial Institutions, and Insurance.
He later chaired a Special Joint Interim Committee on Insurance that catapulted him to election as the Washington State insurance commissioner in 1968. As commissioner, he took a tough pro-consumer stance against insurance companies.
Herrmann accomplished even more in his lifetime. He developed Personal Injury Protection (PIP), which is vital to people who have been injured in auto accidents. He also led Washington to become the first state in the nation to create a guaranty fund that pays policyholders when an insurance company goes bankrupt. And he was a leader in ending the harmful tradition of redlining, a discriminatory practice by which insurance companies would reject risk within specific geographic areas, especially inner-city neighborhoods.
Herrmann gained national recognition for his efforts when President Lyndon B. Johnson awarded him the first pen he used to sign national consumer legislation based on Herrmann's model in Washington state.
"His whole thing was built out of the Depression and the rights of the working man, and he frequently would say that what he wanted to be was the hero of the guy with the lunch bucket," Charles said. Seventy years later, Karl's commitment to equal justice lives on through the work of Herrmann Law Group.
Now led by Karl's granddaughter, Lara, who holds the title of CEO, the firm proudly champions the rights of the injured and has won more than $350 million for its clients. The firm has a proven record of effectively representing people in various cases of personal injury, including auto accidents and excessive force by police. Its work in aviation disasters has been especially notable.
The firm's reputation as a preeminent aviation firm was established when it represented the families of 89 victims of Korean Air flight KAL 007, which was shot down by the Soviet Union in 1983. The firm won more than $26 million for clients. Charles' efforts were dramatized in the HBO movie Tailspin and featured in the book about the case, Death of Flight 007.
The firm went on to successfully represent the families of victims of additional aviation disasters, including the crash of Korean Air flight KE 801 in 1997, the crash of Air China flight CA 129 in 2002, and the disintegration of China Airlines flight CI 611 over the Taiwan Strait.
Currently, the firm represents 46 victim families in the 2018 crash of Lion Air JT 610. It also represents victim families in the crash of Ethiopian Airlines ET 302 in 2019 — a similar disaster to Lion Air involving the same Boeing 737 MAX 8 design.
"I'm keenly aware of the fact that by holding people accountable in all sort of for-profit accidents that we make the skies safer," Charles said.
It's a legacy that Lara, a third-generation trial lawyer and mother, is proudly carrying on. "The legacy goes into my father and then comes to me, and so the lasting effects of my grandfather are felt through my dad," said Lara. "It is my hope, whether or not my children or my nieces and nephews decide to become lawyers, that the values — these legacy values — that have been instilled in three generations, I'll be able to imprint that upon my kids." — AA
---
MOST INNOVATIVE
ZEVA Aero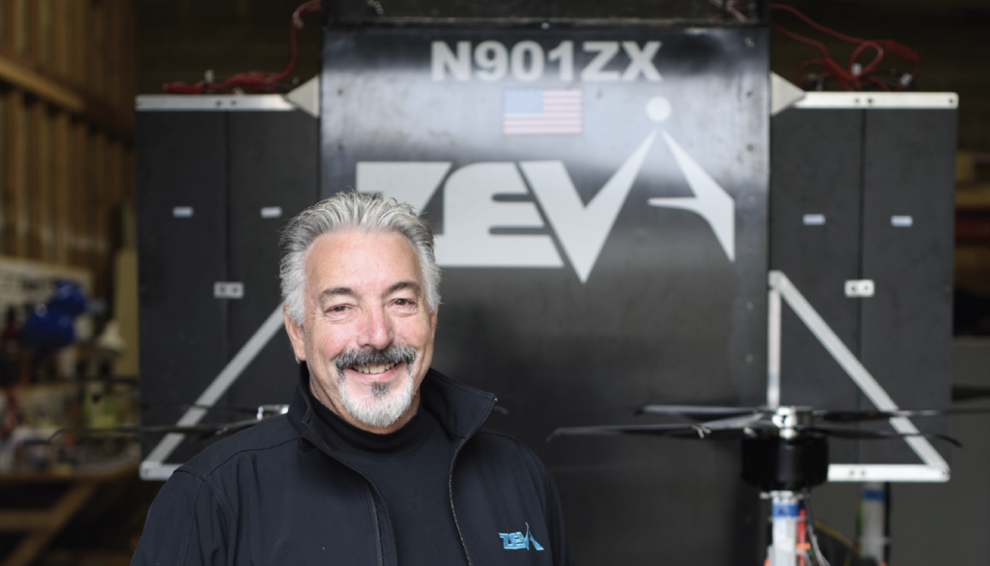 Imagine a future where commuters step into their garages each morning, and, instead of taking a seat in a car, they step into their personal electric vertical take-off aircraft and fly off to their respective offices and worksites up to 50 miles away at a top speed of 160 mph. This isn't the premise of a sci-fi novel; this is a reality ZEVA Aero founder Stephen Tibbitts envisions being realized by as early as 2040, with his company's ZERO eVTOL — or electric vertical take-off and landing — aircraft.
Tibbitts' burgeoning startup has been designing and building zero emissions point-to-point aerial transportation vehicles for approximately two and a half years. But Tibbitts said his ZEVA ZERO aircraft has been more than 15 years in the making.
"I had this idea to do electric vertical take-off and landing aircraft back in 2004," Tibbitts said, explaining that as an aviator with a private pilot's license, he saw a deficit caused by the disappearance of private airfields across the region.
"My goal was to be able to fly into (an airfield) within a couple miles of where I wanted to go, and then I'd have a mountain bike in the back seat, and I'd break that out and ride the last mile or whatever," Tibbitts explained. "But what I found was that all these little airports that I knew about growing up have vanished; more than 500 small airports between Seattle and Portland are gone."
Less than a year after that realization, Tibbitts sent an unsuccessful grant proposal to NASA. The idea for ZEVA was tabled when the grant never materialized. But it remained omnipresent in Tibbitts' mind.
"Fast-forward to 2017: A couple of us heard about this XPRIZE, which is a Boeing-sponsored competition for making a personal air vehicle. So, we decided that the world had caught up with us and it was time to put a team together and make it happen," the electrical engineer and serial entrepreneur recalled.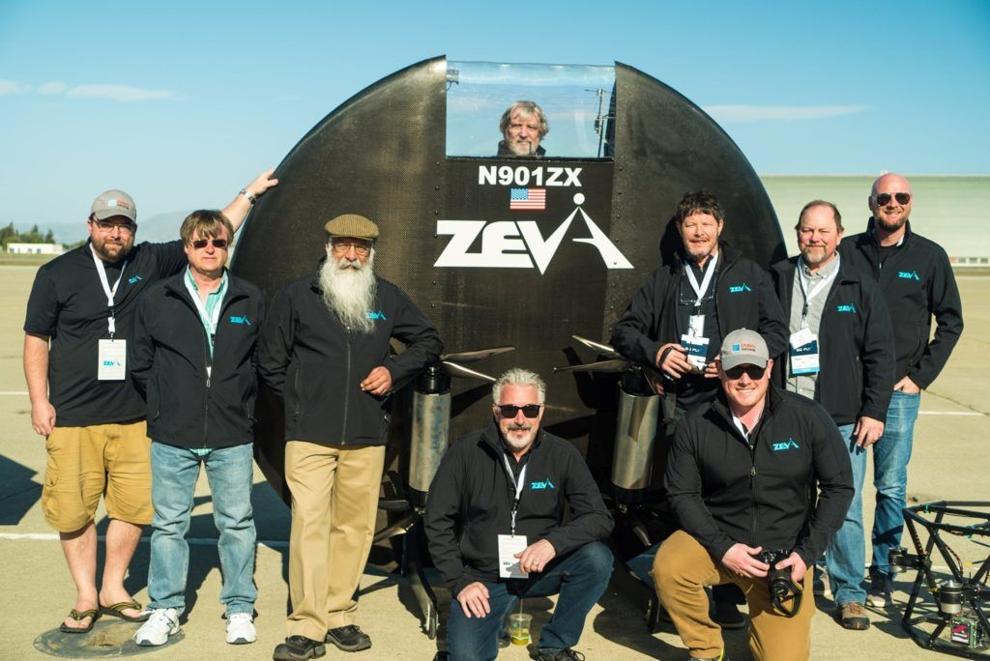 Incubated at Fab Lab — a fabrication makerspace in Tacoma that ZEVA, in September, merged with that supplies machine tools, electric lab equipment, welding equipment, CNC machines, coding assets, and 3D printers capable of printing carbon fiber composites — ZEVA has manufactured its first, full-size working prototype.
The vehicle itself looks like a miniature disk married with a propeller drone. It also is fast, quiet, and eco-friendly, according to the company's website. Tibbitts said he can see several applications for the vehicle, including sending unmanned or autonomous units into war zones to extract soldiers, or to aid first responders, or even as personal egress vehicles during natural disasters like wildfires.
In addition to the many applications for the aircraft and the easier commutes, Tibbitts said he is looking forward to bringing more aviation industry jobs to the Puget Sound region, and he hopes to have an autonomous air taxi service by as early as 2025.
The rest of Tibbitts' timeline is optimistic, as well. He is hoping to have his product up for personal ownership by 2035 — which he said would be practical for the upper-middle class at a price point that is "more than a Tesla" — with a ZEVA aircraft "in every garage by 2040."
"I really like The Jetsons utopia of everyone's got their own (aircraft) in their garage that can go from point A to point B because it's the most efficient," he said. "You don't have to fly through a hub or a busy city center to get where you want to go; you just go there straight away. That's the most efficient way to travel." — JK
---
MOST PHILANTHROPIC COMPANY
Olympia Federal Savings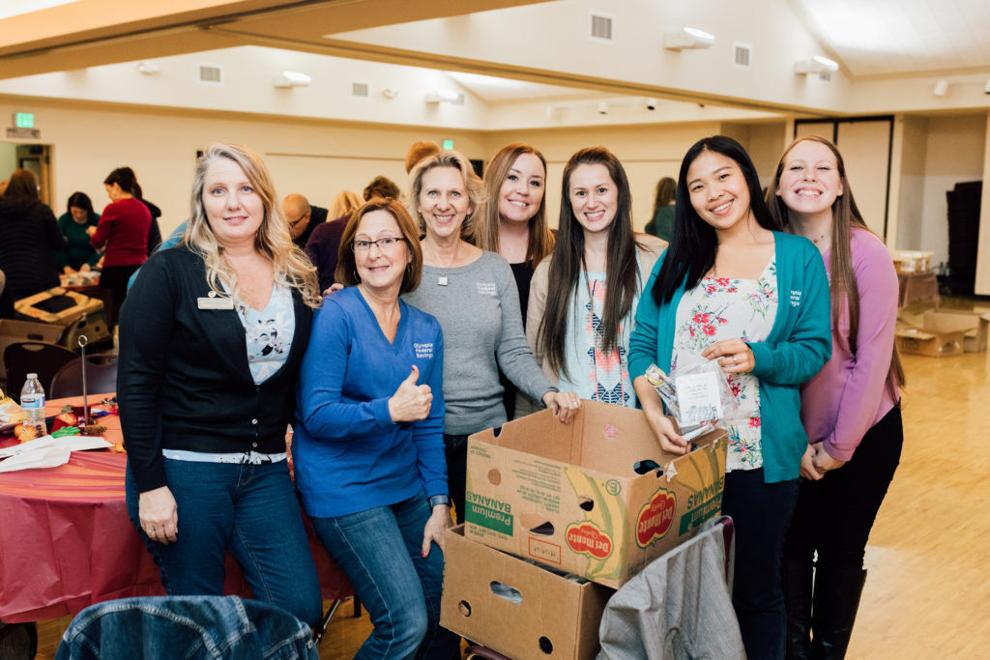 For 114 years, Olympia Federal Savings has lived up to its distinction as a mutual bank. "Our tagline is 'banking that's mutual because we're a mutual bank,' and we really want the relationship to be one that's mutual and where the customers know that we put people above the bottom line, and I think you'll see that lived out in just about everything we do," Ryan Betz, vice president of marketing and public relations at the bank said.
The commitment to community that guides OlyFed in its work is evident in its core operation.
Through the bank's various giving programs, 10 to 15 percent of profits are put back into the community, Betz said. And those financial contributions from this financial institution are hefty: more than $400,000 was given last year, according to Betz. The benefactors of these dollars come from across the community. Betz said that in 2019, the bank supported close to 200 organizations.
"We try to support a diverse group of organizations, because we feel like that that's representative of our community," Betz said, on whom they focus on each year.
Thinking about these contributions, Betz said, "(is) inspiring and heartwarming to kind of see, 'Wow, I really work for a great organization.'"
The philanthropic character of the bank is what drew Betz to work there four years ago. Betz was working for a local Boys and Girls Club. There, president and CEO of the bank, Lori Drummond, and vice president of marketing, Sandy DiBernardo, were volunteers.
"And I really was just incredibly impressed with their genuine, authentic care and concern for the community," Betz said.
This giving-back philosophy is made possible for every employee at OlyFed. Besides encouraging employees to use work time to get involved with volunteer and community organizations, the bank gives employees two paid days off each year to focus on what matters to them.
Betz has used his days off to be involved with programs at his family's church, volunteer at his kids' school, and support the United Way, where he is on the board.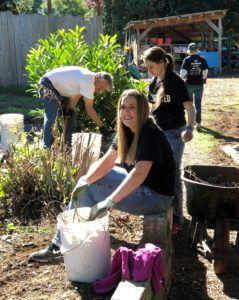 Coming from the nonprofit sector, seeing Drummond, DiBernardo, and other employees' care for the community brought Betz to OlyFed, and his last four years with the bank have been "incredibly rewarding," he said.
"I've had a lot of opportunities personally to grow here at the company," Betz said. The emphasis on employee care fosters growth opportunities.
"If you look at our CEO, Lori Drummond, and she started out as the receptionist 36 years ago when she started here, and now, she's president and CEO of the bank," Betz said.
"OlyFedders," as they've been dubbed, get to give back through their patronage at the bank. The Two Cent program, started in November 2018, donates 2 cents from every customer's debit transaction to an organization, which changes each month.
This year, COVID-19 has brought financial hardship to many. OlyFed's commitment to its community has remained strong.
It provided 95 Paycheck Protection Program loans for small businesses as part of the CARES Act, totaling more than $5 million in a three-month period. This is roughly three times the amount of loans OlyFed provides to small businesses each year.
The bank's charitable nature has meant sponsoring various nonprofits' virtual events as people shift from in-person to online to keep the community safe.
They continue to give, as well. From January to the end of August, Betz said, the bank has contributed more than $250,000 toward charitable causes.
"I would say the awesome part of our organization is we wanted to continue to be a meaningful resource for our community," Betz said. — LG
---
MANUFACTURING FIRM OF THE YEAR
Concrete Technology Corp.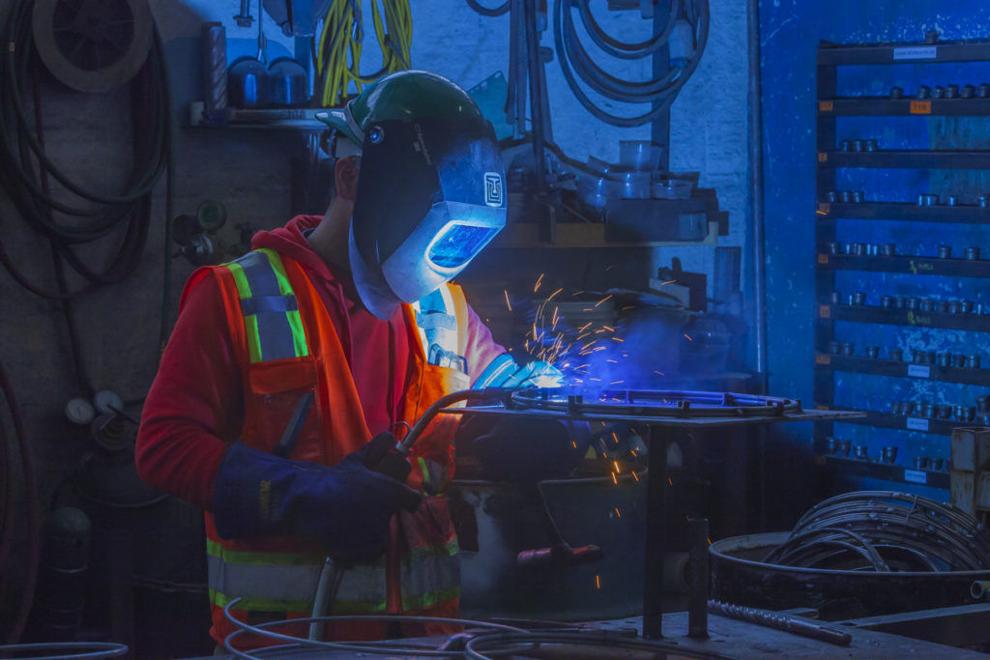 Chances are high that if you're at all familiar with the area, you've probably seen a landmark Concrete Technology Corp. (CTC) has had a hand in creating: Tacoma's 38th Street Interchange and Museum of Glass, Seattle's Airport Way Viaduct, Olympia's Red Wind Casino, Sammamish's Community and Aquatic Center. Don't forget about T-Mobile Park or Husky Stadium, either.
Founded in 1951 by brothers Thomas and Arthur Anderson, CTC specializes in precast and prestressed concrete manufacturing, the latter of which is strengthened because of its compression. Based in Tacoma, its plant stretches over 30 acres; the company hosts 160 field plant and 56 administrative jobs.
"We … appreciate working for ownership that invests in the innovation and capability to keep (us) at the top of our industry," Jim Parkins, CTC's director of marketing, told South Sound Business last year.
Before CTC became the wide-reaching company that it is today — "literally thousands of bridges, buildings, piers, tanks, floats, and other structures throughout the Pacific Northwest and Alaska have been built with CTC products," the company says on its website — it started off small.
In 1951, when the Andersons built CTC's very first production facility, there weren't any other prestressing factory buildings in the United States. They had to look through Europe, which hosted the bulk of prestressed concrete factory buildings at the time, for inspiration. According to the company, the factory itself was the culmination of a four-year investigation abroad, seeing what could be re-created in the states. In CTC's early years, it comprised just four employees.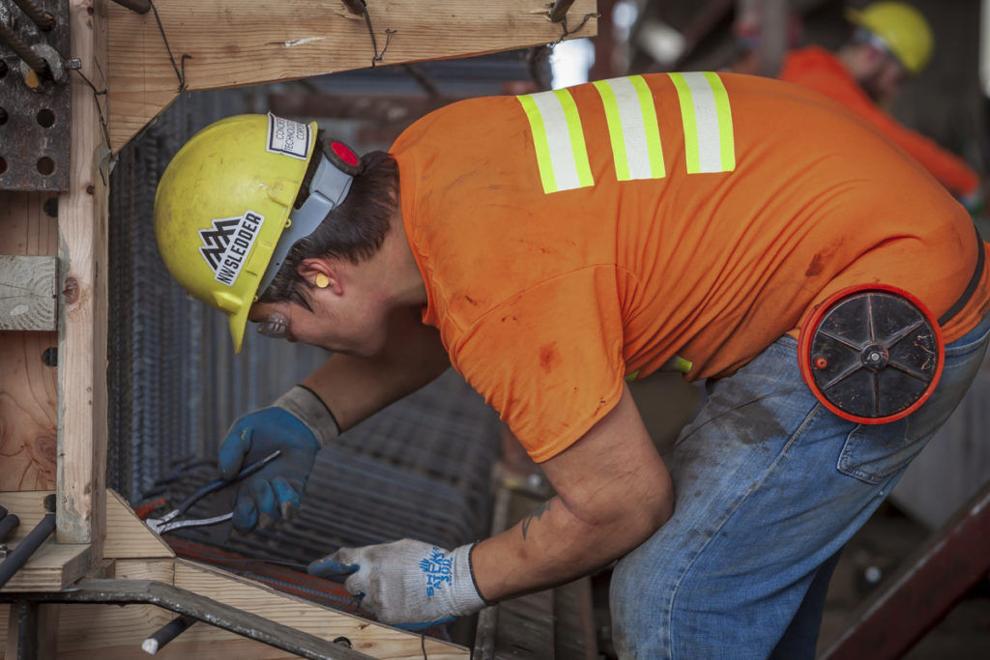 The Andersons and their company soon gained notoriety in the Puget Sound region after successfully promoting the technology behind prestressed construction elements. After their structural concepts started becoming more widely accepted, sales and demand grew. In 1960, CTC built its main structural plant; another massive production building was added in 1967. Production expansion progressed further in the 1970s; continuous upgrading, according to the company, is part of what has helped keep "CTC at the forefront of prestressed concrete manufacturing."
Over the years, CTC has additionally prided itself on its sustainability efforts and employee treatment. CTC seeks to increase efficiency and reduce waste, actively participating in the North American Precast Concrete Sustainability Plant Program (which looks to encourage and measure improvement of precast plants) and collaborating with other organizations in the Precast/ Prestressed Concrete Institute to reduce its environmental impact during its manufacturing process to "create a culture of cleaner, more responsible use of natural resources," according to the CTC website. Leadership in Energy and Environmental Design-certified employees are also on staff to further commit to sustainability.
The CTC is affiliated with the Laborers' International Union of North America, Local 252; its more than 200 employees receive full benefits.
When talking with South Sound Business last year, Parkins noted the effect employee treatment has had, as well as Concrete Tech's ever-expanding and enduring mark on the Puget Sound region and beyond — neither of which shows signs of slowing.
"(Our) employees have a collective pride in our product," he said. "We can hardly drive a mile down a road in the Puget Sound without encountering a significant structure we contributed to." — BP