This month, we're exploring two books and one workbook that can help readers overcome personal obstacles, become an interventionalist, or be a better leader.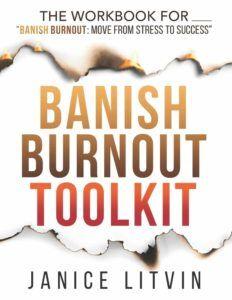 Banish Burnout Toolkit
This workbook was published as an accompaniment to Banish Burnout: Move from Stress to Success, a popular workshop led by wellness speaker Janice Litvin. Litvin's goal, according to the book's back cover, is to "help leaders and teams banish burnout in their organizations, so their employees can come to work health, happy, and ready to work." In both her workshops and this book, Litvin calls upon her 20 years of experience as a tech recruiter and her work in the IT field, as well as her studies in the field of psychology, which she said helped her overcome several personal obstacles. The outcome: some 100 pages that help work through some common life, and work, subjects, including stress, emotions, self-care, boundaries, and accountability.
Page Beyond Press | $20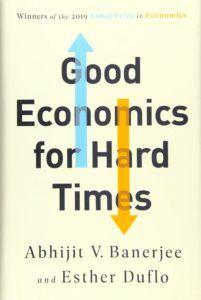 Good Economics for Hard Times
Immigration, inequality, globalization, and climate change: These are just a few of the topics that the husband-and-wife team of MIT economists and Nobel Prize winners Abhijit V. Banerjee and Esther Duflo tackle in their second book. Though written prepandemic, in 2019, this 417-page book is a great read for individuals interested in intentional interventionism. And don't take our word for it: Ultra-philanthropist Bill Gates last year wrote a glowing review of Good Economics for Hard Times on his personal blog, GatesNotes. "Their research is not hard science, like chemistry or physics," Gates wrote in summation of the authors' work. "But I found most of it to be useful and compelling. I suspect you will, too."
PublicAffairs | $30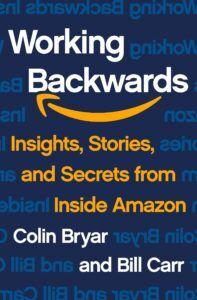 Working Backwards: Insights, Stories, and Secrets from Inside Amazon
Interested in learning the secret behind one of the most successful companies in history? Written by Amazon veterans Colin Bryar and Bill Carr — who joined the company in the late '90s and have between them more than 27 years at the mega company — this new release pulls back the curtain on the innovation that gave birth to products and services like the Kindle, Amazon Prime, and Amazon Web Services. By outlining Amazon's 14 leadership principles and presenting an organizational narrative, the authors include practical and actionable steps that leaders at any company, regardless of size or age, can implement.
St. Martin's Press | $30