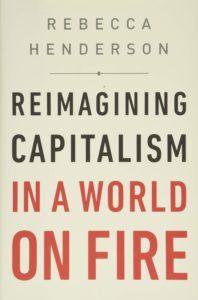 Reimagining Capitalism in a World on Fire by Rebecca Henderson 
Unrestricted competition between privately owned businesses is the hallmark of the free market. This is, of course, a vital part of our society. Though some, like Harvard University professor Rebecca Henderson, would argue that our current system could use a reset. In her book Reimagining Capitalism in a World on Fire, Henderson postulates that capitalism "has lost its moral and ethical foundation," and outlines ways in which systematic change can be made and put into practice while addressing issues around climate change, inequality, finance, and more.
PublicAffairs | $28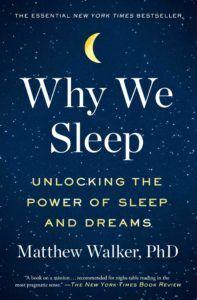 Why We Sleep: Unlocking the Power of Sleep and Dreams by Matthew Walker
It's all too easy to let work seep into our home lives, and even our restful nocturnal hours during normal times, but it was especially the case in 2020. Even Bill Gates admits to letting his work consume his REM cycle in his review of Why We Sleep on his blog GatesNotes. "Back in my early Microsoft days, I routinely pulled all-nighters when we had to deliver a piece of software," Gates wrote. Maybe that's why the Midas of Microsoft picked up Matthew Walker's book to begin with. After all, Walker is the director of UC Berkeley's Center for Human Sleep Science, and his book delves into how neglecting sleep can put a serious dent in problem-solving, decision making, and one's overall health.
Scribner | $18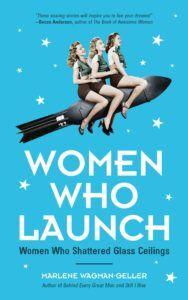 Women Who Launch: Women Who Shattered Glass Ceilings by Marlene Wagman-Geller
Ladies, are you looking for a little motivation to finally go all-in on that business endeavor? Cue Marlene Wagman-Geller's second professional female-empowerment book, Women Who Launch. This 244-page read is chock-full of inspiring biographies featuring women who launched many of the brands, companies, and organizations that we know and adore today. Read about the Disney theme park character actress who went on to invent Spanx, or the woman who took a couple of silk handkerchiefs and designed the first bra prototype, all penned with Wagman-Geller's snappy wit. Pro tip: Make the most of this motivational read by listening to the audiobook while working out, staying busy, or taking steps to shatter that glass ceiling.
Mango | $16.95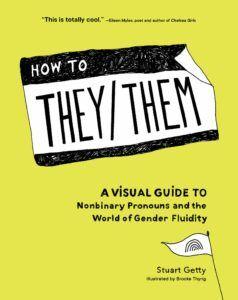 How to They/Them: A Visual Guide to Nonbinary Pronouns and the World of Gender Fluidity by Stuart Getty
Starting in elementary school, we were taught that singular pronouns — like she, he, him, and her — and plural pronouns — they and them — don't mix. It might seem a tantamount task to use a plural pronoun for a singular person. In fact, they-using genderqueer author Stuart Getty admits saying "they" is easy for the mouth, but hard on the brain. "Don't worry; I got you," they wrote in the beginning pages of their illustrated guide: How to They/Them. In this sometimes-serious, often-humorous guide, Getty breaks down the do's and don'ts of using these pronouns, how to be an ally in any situation (including the workplace), and just what gender fluidity means.
Sasquatch Books | $18.95