Yes, 2020 was tough for many. The arrival of COVID-19 on our shores shined light where there had historically been shadow, exposing many of the flaws in the construct of our society. However, the data and insights that are coming out of this collective reckoning have been plentiful, prompting many to teach and many others to learn. As a result, we now are seeing many great reads hitting bookshelves, and the titles on the horizon look promising, too. Here are a few guides on the topics of climate change, anti-racism, leadership, and more.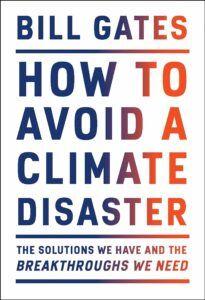 How to Avoid a Climate Disaster
When it comes to any potential climate disaster, it might seem as if there's little any one individual can do. However, Microsoft founder and Eastside resident Bill Gates talks about how to do just that in his 2021 book, How to Avoid a Climate Disaster. After more than a decade of research into the urgent issue, Gates presents a concise and authoritative guidebook for the everyday reader with the goal of reaching net-zero greenhouse gas emissions. As Gates explains in the urgent and prescient text, "All of us have influence." In fact, he said, each of us plays many influential social roles, including those of a citizen, a consumer, an employee, a voter, a business leader, an activist, and more.
Knopf | $27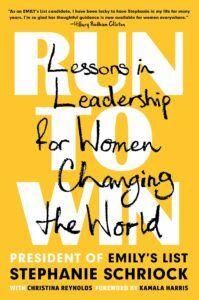 Run to Win
In the two years following the 2016 election, more than 50,000 women flocked to the EMILY's List — an organization that helps women win competitive elections — to declare on its website their intentions to run for office. Off the recent success of so many victories, author and president of EMILY's List, Stephanie Schriock, compiled Run to Win: Lessons in Leadership for Women Changing the World. Schriock presents the same lessons she imparted to all the 2020 presidential candidates in the conversational manner that one would expect from a close friend over wine and cheese. While it's true that this book is geared toward women endeavoring to break the glass ceiling in politics, Schriock notes her lessons will resonate for any woman looking to flourish in a male-dominated space.
Dutton | $27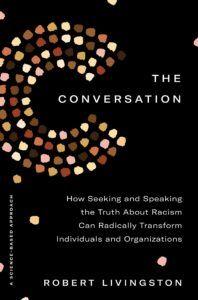 The Conversation
The racial reckoning of 2020 prompted many individuals and organizations to issue well-meaning statements on their commitment toward equity. Many have been slow to start or might even be stalled. In The Conversation: How Seeking and Speaking the Truth About Racism Can Radically Transform Individuals and Organizations, author Robert Livingston uses candid wit to answer three main questions: "What is racism? Why should everyone be more concerned about it? What can we do to eradicate it?" Livingston draws from his two decades of experience as a diversity consultant for companies like Airbnb, Microsoft, and Under Armour to answer these questions and offer readers a primer for confronting bias and racism in business.
Currency | $28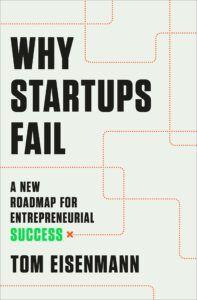 Why Startups Fail
As with any endeavor, it's important to understand why and how previous iterations have failed before launching oneself into something new. This is especially true for fledgling startups, which is why author and Harvard Business School professor Tom Eisenmann spent years researching the causes of startup failure. With case studies of startups that brought dating apps, electric vehicle charging stations, concierge dog-walking services, and more to the market, Eisenmann delivers a guide that is part cautionary tale of ventures that couldn't endure and part framework for successful and lasting businesses.
Currency | $28