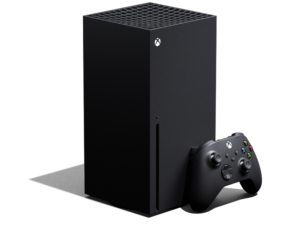 Xbox Series X
Microsoft $500
The Xbox Series X is the best way to enjoy the hottest games, like Halo Infinite, Assassin's Creed Valhalla, or NBA 2K21. This next-generation console features a powerful Zen 2 processor that, according to Microsoft, loads games four times faster than the Xbox Series One. You can pair the Series X with a 4K screen for unparalleled graphics and enjoy improved stereo sound. Best of all, you can play your favorite Xbox games from the past, thanks to backward compatibility.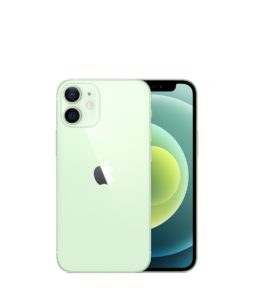 iPhone 12 Mini
Apple $699
The iPhone 12 Mini is the premier choice for anyone who loves compact smartphones. But don't be fooled by the 5.4-inch screen — the Mini packs a lot of power into its small frame. The A14 Bionic chip offers 50 percent faster graphic processing than the iPhone 11, which is perfect for gaming or streaming. Meanwhile, you can take stunning photos even in dim light, thanks to the new Night Mode feature. The Mini is 5G ready but still offers great reception on standard 4G networks. Choose from five colors: red, white, blue, black, and green.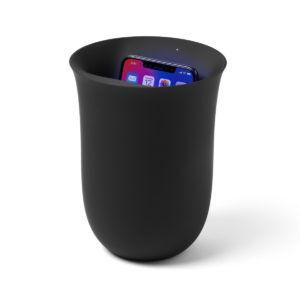 LEXON Oblio
LEXON $80
Here is a must-have smartphone accessory in the age of COVID. The LEXON Oblio charges your phone wirelessly while giving it a little spa treatment. It uses UV light to eliminate 99 percent of screen germs in 20 minutes. The Oblio looks like an upscale vase and blends well into any office or living room environment. It comes in black, dark blue, gold, or white.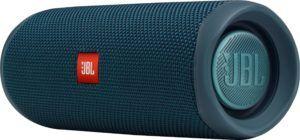 JBL Flip 5
JBL $90
Bring your tunes outside with the rugged but stylish JBL Flip 5. This portable speaker has excellent sound and up to 12 hours of battery life — perfect for your next socially distanced outdoor party. The Flip is rugged enough for camping and waterproof, making it a good choice for winter ski trips or summer pool parties. You also can pair multiple speakers together for surround sound by using the PartyBoost feature.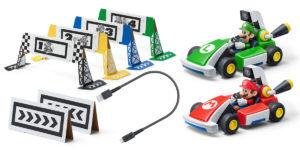 Mario Kart Live Home Circut
Nintendo Switch $100
Now's your chance to race with Mario and Luigi in real life! Mario Kart Live lets you transform your home into the ultimate Augmented Reality (AR) racecourse. This family-friendly game comes with a remote-control racing car and four easy-to-assemble checkpoints. Setting up a course is simple, and you can add books, toys, or household objects as obstacles. Then use the Switch controller to race your way to the winner's circle.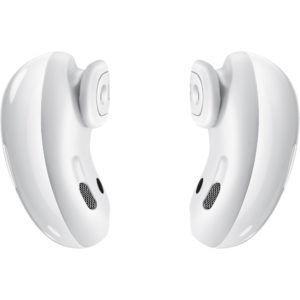 Samsung Galaxy Buds Live
Samsung $140
Everybody loves music. But maybe not everybody likes your taste in music. These chic beans pump out amazing sound for a reasonable price, all the while keeping your tunes (or podcasts) from bugging the people around you. With an ergonomic shape and noise-canceling technology, you might feel like keeping these on your ears all day. And with 6 hours of battery life, you almost could. So go ahead and bump that Nickelback album. Nobody but you has to know.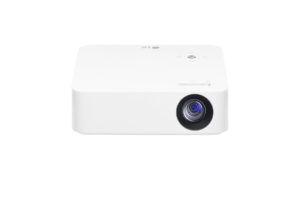 LG CineBeam Portable Projector
LG $350
In the age of social distancing, going to the theater for a night of fun with friends isn't really something people care to do anymore. But there is hope. This LG projector is portable, wireless, and offers an affordable way to bring the theater with you. You and your pals can get together and enjoy an outdoor movie (from at least 6 feet away). You could even make it a drive-in style showing by projecting movies onto your garage. It's not the cinema, but it's close enough.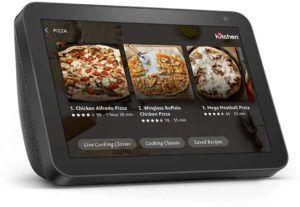 Amazon Echo Show 8
Amazon $70
The Amazon Echo Show 8 makes the perfect smart display for your countertop. Watch cooking tutorials, make video calls, or catch up on your favorite Prime shows. Amazon has added new privacy features, such as a mic/camera off button and built-in shutter.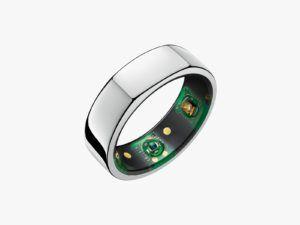 Oura Ring
Oura $299+
This ring will help you reach your healthy new year resolution goals. Oura rings are gorgeous jewelry pieces that also track your sleep, physical activity, and heart rate. The lightweight design makes it more comfortable to wear to bed than a typical smartwatch. The base design comes in silver, black, or stealth gray, but you can splurge on the stunning diamond edition.
All images courtesy of their respective manufacturers