Lisa Perry is used to misconceptions about the forest products sector. As the manager of community relations for Sierra Pacific Industries, she's observed a tendency to relegate companies to "historic" status no matter how innovative or cutting-edge they are. 
"We're not seen as green or high-tech," Perry said, "even though our millwrights have to know computer programming, and we're literally taking carbon out of the air." 
Such relegation isn't just reserved for those in business. Even students growing up in communities with strong natural-resource companies, such as Sierra Pacific, often have no idea such jobs exist in their hometowns. Thus, rural communities nationwide struggle with a lack of skilled workers to fill available family-wage jobs while their youth seek opportunities elsewhere. Lynn Longan, manager of rural strategies for the state Department of Commerce, sees that pattern in Washington.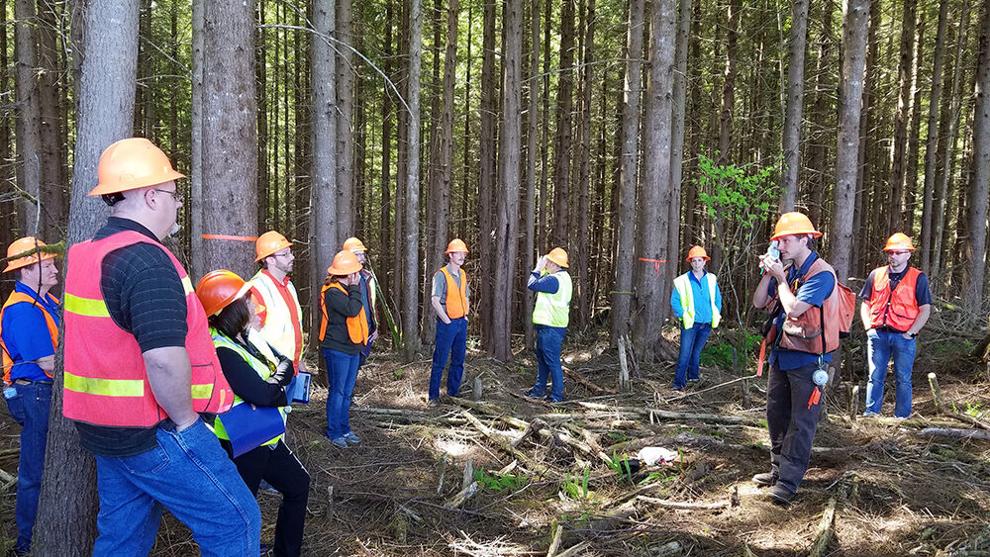 "A lot of economic development councils are focusing their strategic plans on keeping their youth in communities rather than losing them and having them come back ill-equipped," Longen said. "More EDCs are heavily involved in programs in their high schools, working with kids and linking them to existing businesses to take care of that problem." 
Now a collective of nonprofits, government agencies, conservation groups, and industry leaders is developing a strategic, statewide approach to identifying green jobs and connecting educational pathways to them. Educating for a Green Economy is a partnership between the Pacific Education Institute (PEI), E3 Washington, and the state's Employment Security Division. The partnership was born out of a 2018 workforce study of green jobs within the natural resources, agricultural, energy, and outdoor recreation industries, conducted with funding through the state legislature in conjunction with the Workforce Training and Education Coordinating Board. 
For the initial study, Alan Hardcastle, senior research manager at the Washington State University Social and Economic Sciences Research Center, led interviews with businesses within the four key industries. One immediate challenge: What exactly constituted a green job? 
"How we define industries and occupations is rooted in a long history that doesn't always keep up with changes in the industry," said Hardcastle. "We think of environmentalists as part of the green economy, and that's very true, but I would argue that very few jobs and industries aren't green to some extent. It's a matter of degree." 
The study reached three key conclusions: one, the existing labor market data system is insufficient to effectively inform the workforce development systems about the availability of jobs in these sectors, an issue that disproportionately affects Washington's rural and remote communities. Two, more frequent and deeper exchanges of information between educators and industry are needed; and three, government needs to play a role in supporting that exchange. 
"It's about investment in education," said Hardcastle. "The K-12 system, two-year colleges, and four-year universities need to continually be fed new information from business and industry so the amount of time it takes to retool a program becomes shorter." Based on the study's findings, the governor's office asked PEI and E3 to create the initiative.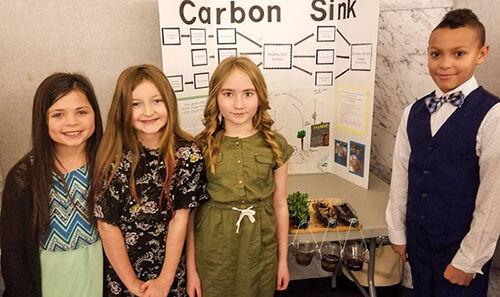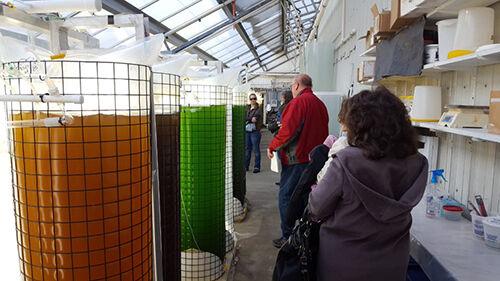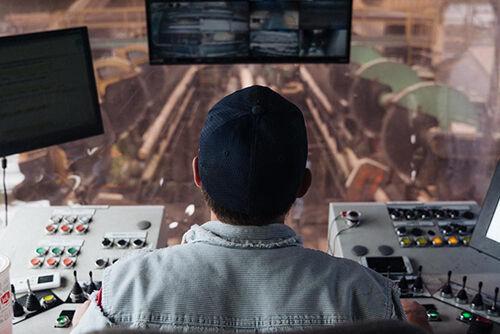 Educating for a Green Economy will begin by developing an understanding of available jobs, then exploring ways to make students aware of those jobs and the pathways to them. 
"The goal is to look at how the K-12 system aligns with certification programs, community colleges, and four-year colleges as part of that preparation," said PEI Executive Director Kathryn Kurtz.   
To accomplish this, PEI and E3 developed a panel with representatives from workforce development organizations, economic development groups, colleges, K-12 Career and Technical Education, and green economy employers. The panel will oversee statewide efforts to gather information and resources, said Kurtz. "We'll be visiting regions to find out what exists in terms of articulated pathways from high school to employers, looking for gaps in the knowledge, skills, and abilities in instructional materials and helping to close those gaps." 
Funding comes through a federal Workforce Innovation and Opportunities Act grant aimed at bringing young people with barriers into the workforce. 
"These are the individuals whom the public system has not historically well served," said Pacific Mountain Workforce Development Council Executive Director Cheryl Fambles, also a member of the advisory panel. "They've been marginalized within our educational institutes and training services." 
Another key step will be creating alignment among each group's organizing documents and coding systems. For example, the Office of the Superintendent of Public Instruction uses Classification of Instructional Programs codes, but workforce development boards use North American Industry Classification System codes, and Centers for Excellence uses a different system altogether. 
"We're trying to find their points of alignment so we can start making connections between these systems that have been operating separately," said Kurtz. 
When the work of designing pathways begins, it will seem like a startup phase, said John Aultman, senior policy advisor for the governor's office. "They'll be developing the curriculum, training the instructors on it, gathering industry input about the employment outcomes that are possible, and then launching the program, hopefully with a really strong worksite learning component." 
Aultman brought the initial request from the governor's office to PEI and E3. PEI provides outdoor-based, locally relevant STEM professional development for teachers statewide in collaboration with regional conservation groups, nonprofits, and industries, while E3 Washington is the state's association for environmental and sustainability educators. Aultman first got involved with PEI as a K-12 teacher.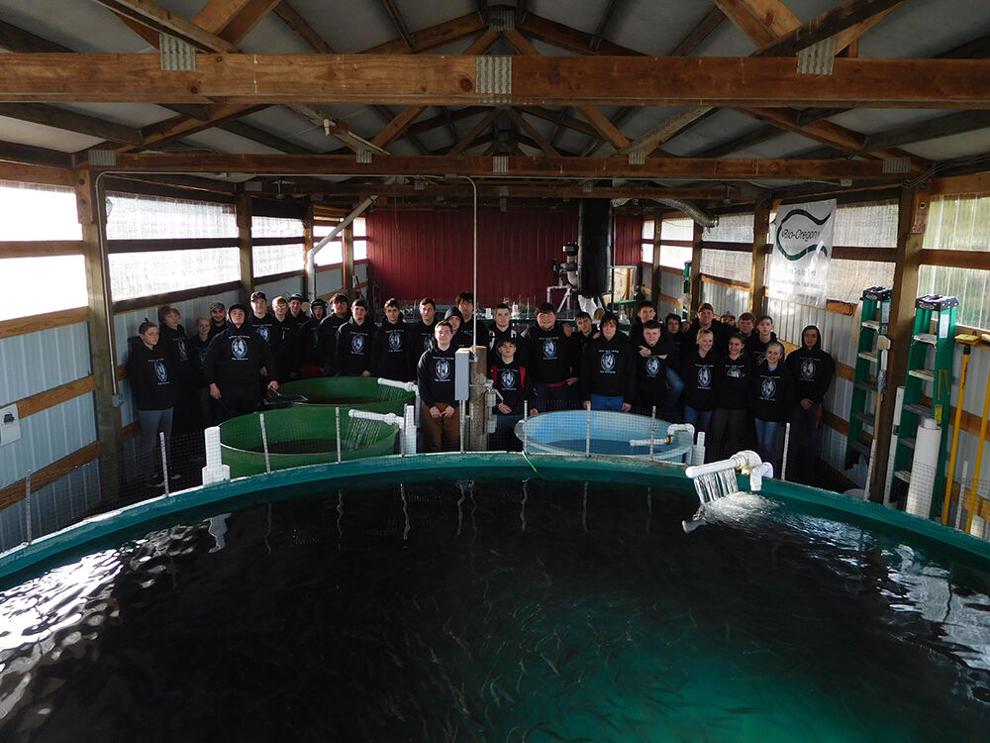 "They've been around for a long time, and they're very highly regarded," he said. "They do top-quality work connecting teachers and classrooms with very solid programs, and they have the industry connections." 
Ultimately, everyone involved wants students who face socio-economic barriers to have a greater understanding of the opportunities around them. 
"I'd like to see programs in our rural communities that make sense for each unique region," said Longan. "It's about making our children aware of what businesses and pathways exist in their communities but also giving them tools so that if they move away and come back at a later time, they're prepared with a better knowledge base."