By Joanna Kresge, Nicole Martinson, and Kelly Stroh
Through all the craziness and uncertainties that 2020 has thrown at us — and it has thrown a lot — there still have been bright lights. One of them has been the outpouring of generosity and lifting up those around us. In the spirit of all the kindness, we put calls out to our staff, our readers, and a local charitable-giving expert about some of the ways they give back. The result was a list of 100 charitable actions — in no particular order — that run the gamut from random acts of kindness to supporting local charities to tips for optimizing one's giving. We thought we'd share them with you. Due to circumstances around COVID-19 protocols, just be sure to check first before taking action.
---
1. If you or someone you know is the creative type — think photographers, painters, jewelry makers, and other craftspeople — see if they'd be willing to donate one of their works of art to a worthy cause, then host an online art gala with proceeds benefiting the charity or cause you're endeavoring to help.
2. Ask your team whether it would like to volunteer for a cause, and lead by example. Be the first person on the scene, bring coffee for your troops, and be engaged.
3. Find an organization that aligns with your priorities, and volunteer to serve on its board.
4. Consider cashing in your accumulated coins at a nearby Coinstar kiosk and donating to one of the company's nonprofit partners, like the World Wildlife Foundation or the American Red Cross. You'd be surprised how far your old pennies will go; Feeding America can provide 11 meals with just 100 pennies.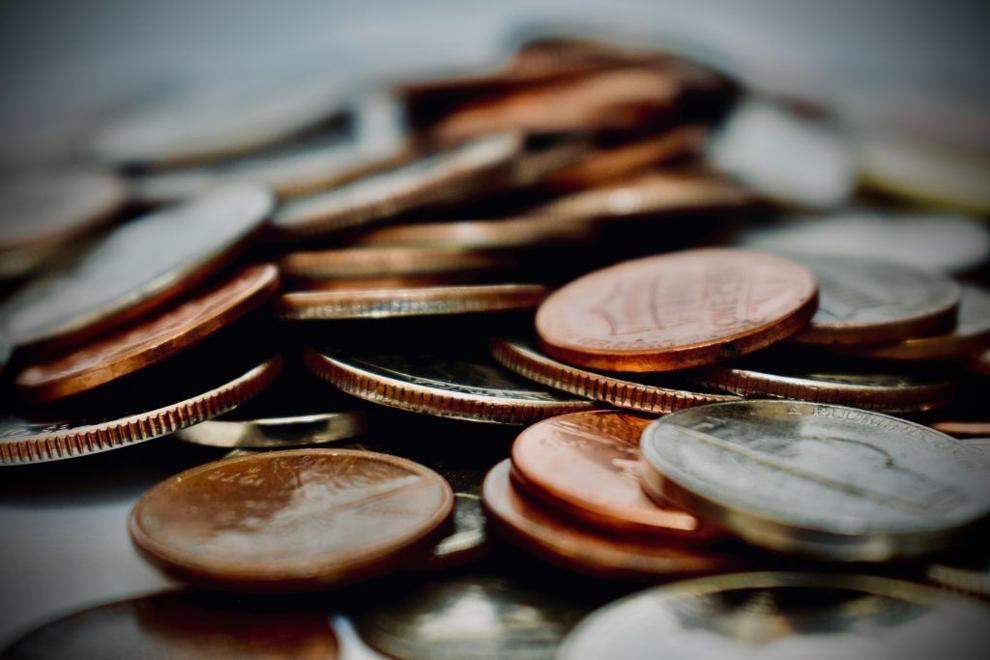 5. Spend your Saturday picking up trash in your neighborhood.
6. Whether you enjoy razor clamming as a hobby or just love to order clam chowder at Duke's, consider supporting the Razor Clam Society, which endeavors to unite clammers with marine biology research and governmental departments managing the environment, licensing, and fish and wildlife. Drop a modest "five clams" donation, or become a founding member for $50 to receive lots of swag and perks.
7. Getting married? Instead of a registry, ask guests to donate to your favorite cause.
8. "When times were lean for our family, we benefited from FEAT of Washington's Ben's Fund to supply our daughter with critical autism supports; the iPad she was gifted literally gave her a voice. Now, we donate to FEAT whenever we can." — Joanna Kresge, managing editor of 425 Business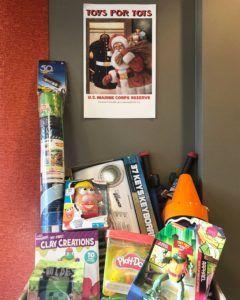 9. Institute a fundraising incentive among departments, geographically diverse locations, or individual employees in your organization; to the victor go the spoils (like extra vacation days or a prime parking spot).
10. Want to shop local for holiday gifting? Consider gifting a bag of coffee from Bremerton-based The Coffee Oasis, where profits go toward helping youth experiencing homelessness in our region. Among other projects, the business runs Serra House, an emergency home for youth ages 13 to 17 in Pierce County.
11. Your indoor garden or greenhouse is yielding an abundance of greens, and suddenly you have more fresh produce than you can eat. Donate the excess to Eloise's Cooking Pot Food Bank, and the organization will deliver the goods to families experiencing economic hardship across the region.
12. Put your green thumb to use at Blair's Sanctuary garden in Orting. A partnership between the Washington State Department of Veterans Affairs and the Making a Difference Foundation, the garden was founded as a safe space for women veterans to "participate in an environment of peace and harmony."
13. Sometimes, baby showers can yield an overabundance of packaged diapers, and, let's face it, babies grow far too quickly. If you have more than you need, consider donating the excess to an organization like Dry Tikes and Wet Wipes in Olympia or Help Me Grow Pierce County in Tacoma.
14. Animal lovers can donate funds to local organizations like Sunny Sky's Animal Rescue in Puyallup or Concern for Animals in Olympia to support pets, some with medical issues, looking for their fur-ever home.
15. Purchase a new toy and take it to one of the many Toys for Tots drop-off locations throughout the South Sound to make the holiday bright for local kiddos.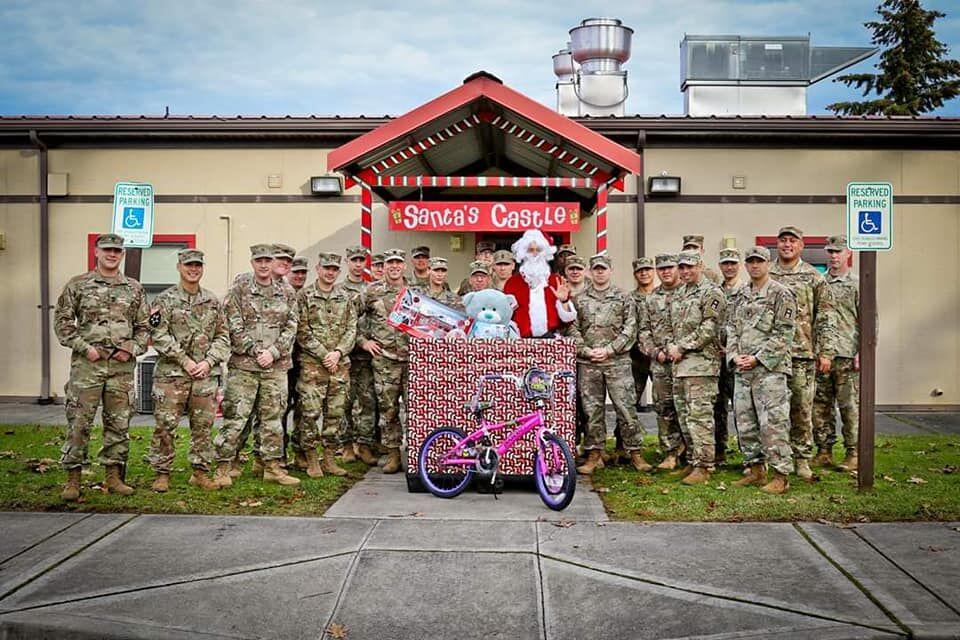 16. Or if you'd like your toy donation to go specifically to help a military family experiencing financial hardship, consider the JBLM Santa's Castle. In 2019 alone, Santa's Castle served more than 2,500 military children by providing more than $200,000 worth of toys, books, games, bikes, and stocking-stuffers.
17. Become a foster parent.
18. Crowdsource options for your company's next philanthropic endeavor, and empower your employees to have a say in how you give back.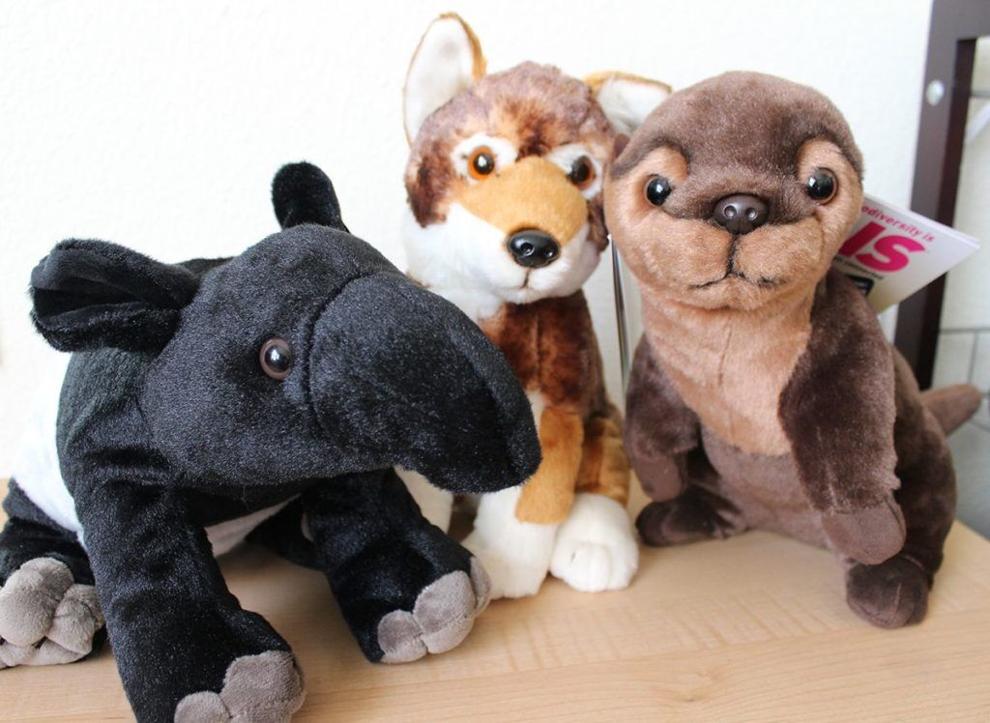 19. Looking for a unique gift for the animal lover in your life? Consider "adopting" an animal at Point Defiance Zoo & Aquarium. For $50, the recipients not only can support their chosen animal, but they will get a stuffed animal; adoption certificate; animal fact sheet; and photo of their furry, scaly, or feathered beneficiary.
20. If your children feel as if they have enough toys (or if you do!), encourage them to ask for donations of nonperishable food items for food banks, or cat litter and dog food for animal shelters, instead of presents for their next birthday.
21. Make someone's day, and pay for the food of the person behind you at the drive-thru; you never know what struggles they might be facing.
22. "I sign up to make recurring rather than one-time donations to organizations I care about. It's a super simple way to support groups that are making a positive difference in the long-term." — Blake Peterson, digital coordinator for 425 Business
23. Call your local fire department, hospital, or police station to see whether they need donations of new or handmade stuffed animals to comfort children during times of trauma.
24. Start a school-supply drive at your office during the summer, and drop off all you've gathered at your local elementary school at the start of the school year.
25. Break out the construction paper and glitter, and make "get well soon" cards with your kids; drop them off at the Veteran's Affairs hospital to brighten the day of a sick or wounded vet.
26. Leave behind a legacy of giving by updating your will to reflect your philanthropic goals.
27. Establish a one-time scholarship or permanent endowment at your high school or college alma mater.
---
Robin Callahan, vice president of philanthropic services at the Greater Tacoma Community Foundation, is no stranger to helping people navigate philanthropy. As the executive director of the Issaquah Schools Foundation and later as the executive director of the National School Foundation Association, the Fox Island resident has been in the business of giving for most of her career. In her current role at GTCF, Callahan works with individuals and businesses around creating philanthropic impact, establishing endowments, and setting up donor-advised funds or legacies. "I think of philanthropy as this outward manifestation of love of humankind," Callahan said. "I think when people think about philanthropic impact, they often associate it with giving money, but I think there are so many other ways that a small business can create a philanthropic impact." Keep reading the next five tips to see what Callahan had to say:
28. A lot of small businesses have a wealth of talent on their team. I think that business owners can really foster a culture of philanthropy by encouraging their team members in sharing their time and talent with the community. One way to do it is by providing a set amount of paid time off for volunteering with an organization that the employee cares about. Whether that is serving on a board, or being an active nonprofit committee member, managing a nonprofit's social media account, or even just showing up and volunteering at an event. I think when there's a culture of philanthropy within an organization, it leaves employees really empowered to show up.
29. I think (businesses) can also have a lot of impact if they show up and volunteer as a team. During COVID, volunteering has become so much trickier, but I think especially for businesses that have younger employees, not in the high-risk category for COVID, signing up for outdoor work parties that conserve the environment — or even for organizations like food banks that are currently short of volunteers because the typical age of their volunteers is retired seniors — I think these can be of significant impact. A day of service is a real bonding experience for team members. And as employers look at attracting and retaining talent, particularly millennial talent, this is something that we know is important to millennials: that being connected to the community and being part of an organization that is more than just making a profit is important.
30. Depending on the products or services a company produces, just a straight donation of their goods or services to the community can really have a significant impact. I'm thinking of all the businesses that donated meals to social service agencies, to health care workers, and other first-line responders. I think that leaves the community feeling really supported by the local business community, and I think that has left just a wonderful philanthropic impact.
31. One of the barriers that faces nonprofits is just raising awareness among new audiences. … Most nonprofits will say, "We are the best-kept secret, and we don't want to be." But marketing costs money. So, a business can really be a powerful advocate by helping to raise awareness for the cause of a nonprofit they would like to support using their existing client connections and social media followers to really draw awareness to an organization that some might never have had the opportunity to learn about.
32. Some small businesses will invite their employees to put money into a pool and then quarterly or monthly, the team will jointly decide who they want to donate it to. This really allows employees to feel their gift is part of creating a larger philanthropic influx. Maybe their $10 or $15 doesn't feel like much when they donated on their own, but when pooled with the rest of the employees, it feels like it can have a much larger impact. And it really expands employees' knowledge about organizations that are serving the community that they might not have known about otherwise. So, there's kind of a peer-to-peer education that happens when employees are invited to bring in their nominees for the recipient of this pool so that others can learn about this organization.
---
33. Shopping on Amazon? Check out from smile.amazon.com instead of the regular site, and a portion of your sale will be donated to the charity of your choice. As of September, more than $215 million had been generated through the program.
34. Then, put that Amazon Smile account to even better use by ordering directly off an organization's wish list. Local organizations can ask for things like therapy supports; must-haves for their operations; or, in the case of Raising Girls, items like tampons and hair products to help young women in South Sound high schools gain confidence.
35. Not sure which nonprofit your company should give to? Ask yourself what your organization values most. Then align your business with a nonprofit with a similar mission.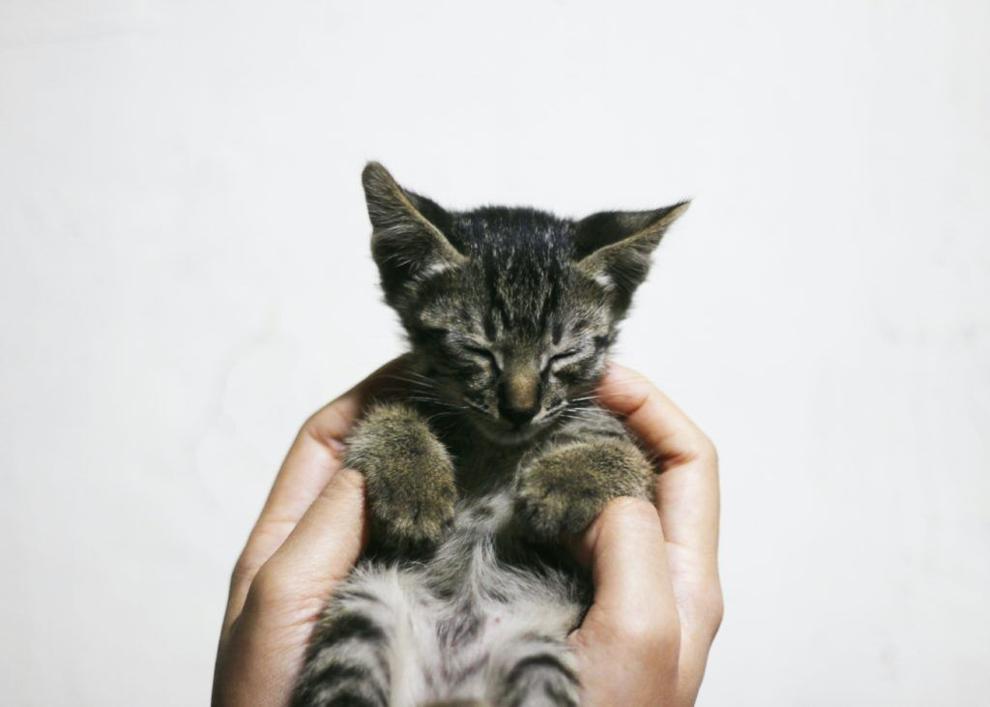 36. Foster cats from a local rescue to provide a safe home while a permanent home is found.
37. Sign up for Rebuilding Together South Sound's National Rebuilding Day each spring, and help rebuild the homes of community members.
38. Shop at Bartell Drugs locations across the South Sound and beyond, and present your Bartell "B" Caring card at checkout to contribute 4 percent of your purchase to a charity of your choice, like Easterseals Washington or South County Cats.
39. Conservation-minded? Consider donating time or funds to the Tahoma Audubon Society, an organization that strives to connect the citizens of Pierce County with "nature through education, conservation, and recreation." The organization has a standing call for volunteers, ranging from graphic designers to environmental educators to bird-walk leaders.
40. Schools often do not have art teachers and are in need of docents. Volunteer your time to teaching art at a local school.
41. "I serve as chair for the Tacoma Pierce County Chamber. Yearround, we lead, represent, serve, and guide our 1,800 business members in making the South Sound the best place to do business. Partnering in the recent Restaurant Rally is one of many examples in which the Chamber has helped give back to those businesses." — Josh Dunn, president of Premier Media Group.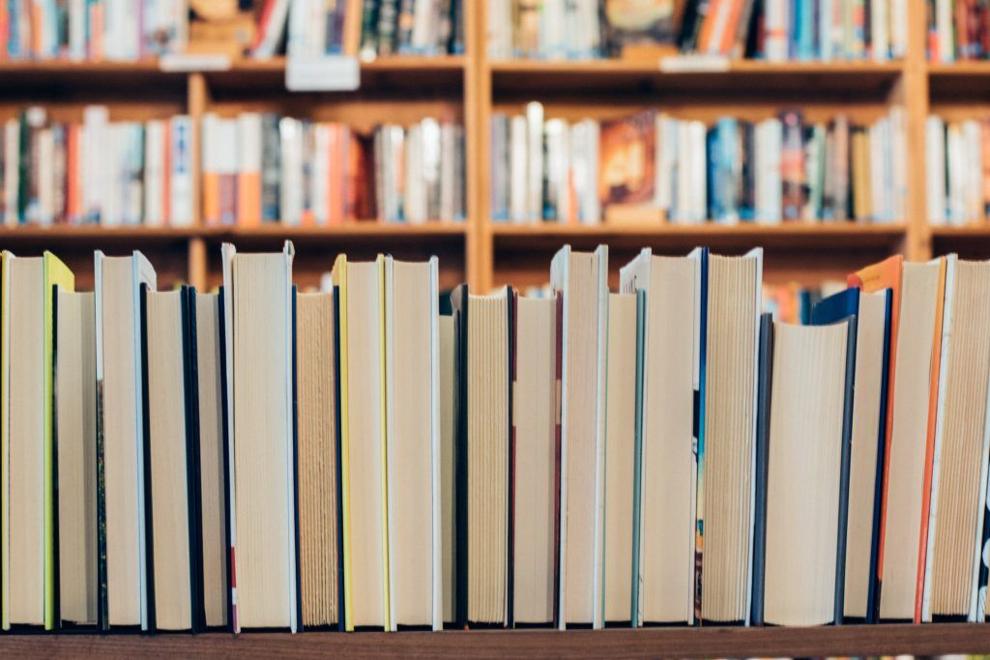 42. Start a Little Free Library in your neighborhood by visiting littlefreelibrary.org and fill it with educational books related to philanthropies you care about.
43. Or visit Little Free Libraries started by the Black History Mindfulness Club at Tacoma-based businesses The Co Lab Works, Fern and Foster, and Campfire Coffee, to donate new or used copies of books on Black history and anti-racism.
44. Support a local small business through COVID-19 by purchasing their respective gift cards through the Intentionalist's Gift Certificate Marketplace, a site set up to give local businesses without an online store a way to sell gift cards. The site also allows users to browse by a number of attributes, including Black-owned, woman-owned, LGBTQ-owned, and more.
45. Give blood. Bloodworks Northwest currently is taking donations by appointment only, so visit bloodworksnw.org to schedule a time to give.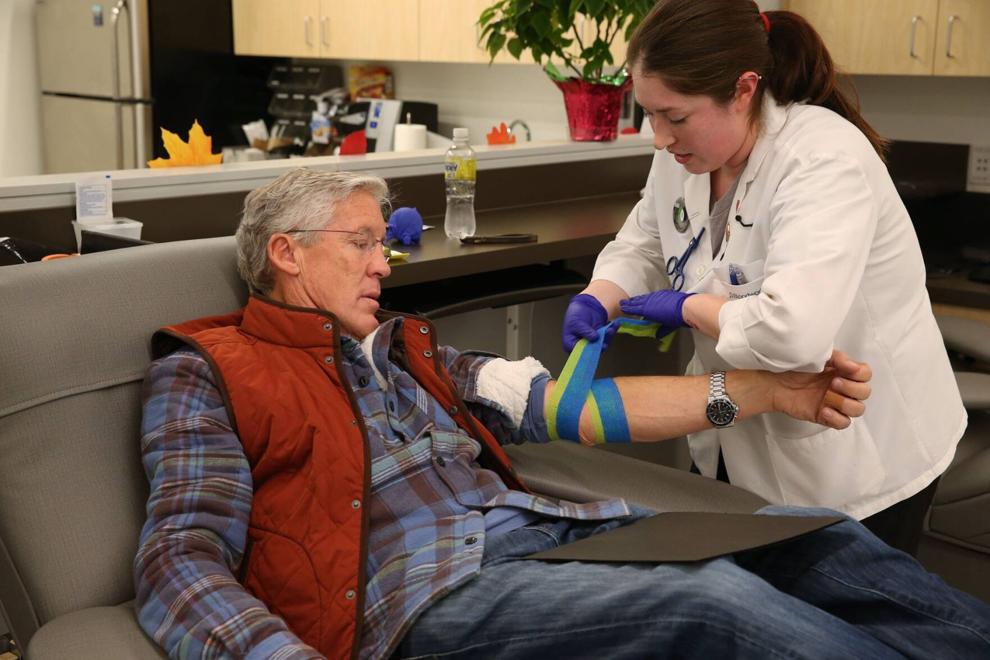 46. "I give back by (offering) discounted services for struggling local businesses affected by COVID." — @nerd4sid via Instagram
47. Former cheer team members can relive their high school cheer days with other adult cheer volunteers while raising funds for underserved populations in the South Sound through CHEER Tacoma, an LGBTQ ally organization.
48. Sign your business up to adopt a section of road or highway. Visit wsdot.wa.gov.
49. Next time you return a Redbox disc, stick a $5 bill in the case and a short note so the next recipient can buy snacks for their movie night — just be careful not to block the scannable code on the disc.
50. "One way I like to give back is by leasing my horse, Delilah, to a nonprofit equine therapy organization. The program offers many services, including physical therapy, occupational therapy, speech therapy, and adaptive riding lessons. Delilah is a fan favorite, and I'm so happy that she can put a smile on her riders' faces every week." — Marsia Johnson, intern at 425 Business
51. Giving tip: It is often best to not use a credit card to donate because the charity has to pay a transaction fee; therefore, the organization will not receive the full intended amount. Instead, break out your checkbook.
52. Start your own nonprofit. The most common types recognized by the IRS are charitable or religious organizations, social welfare organizations, business leagues, labor and agricultural organizations, and organizations for veterans.
53. Instead of a gift exchange at the office holiday party, your company purchase all the gifts, and institute a raffle, with all proceeds going to a local nonprofit. Bonus: Let your employees vote on which charity to donate to.
54. Give back by making your business more Earth-friendly. Schedule a workshop or corporate training experience with Tacoma-based Earth Economics to "address critical challenges facing communities, supply chains, and businesses" through topics like natural capital valuation and integrated economic analysis.
55. Set up a matching donation program for your business, matching your employees' donations to their favorite nonprofits and showing you care about the passions of your employees, which helps foster loyalty.
56. Assist individuals with intellectual and developmental disabilities by donating to organizations, like the Arc of Washington State, that advocate at the state level for those individuals and their families to be able to access services, education, employment, residential supports, health care, and transportation.
57. Become a Big Brother or Big Sister through the local Puget Sound chapter.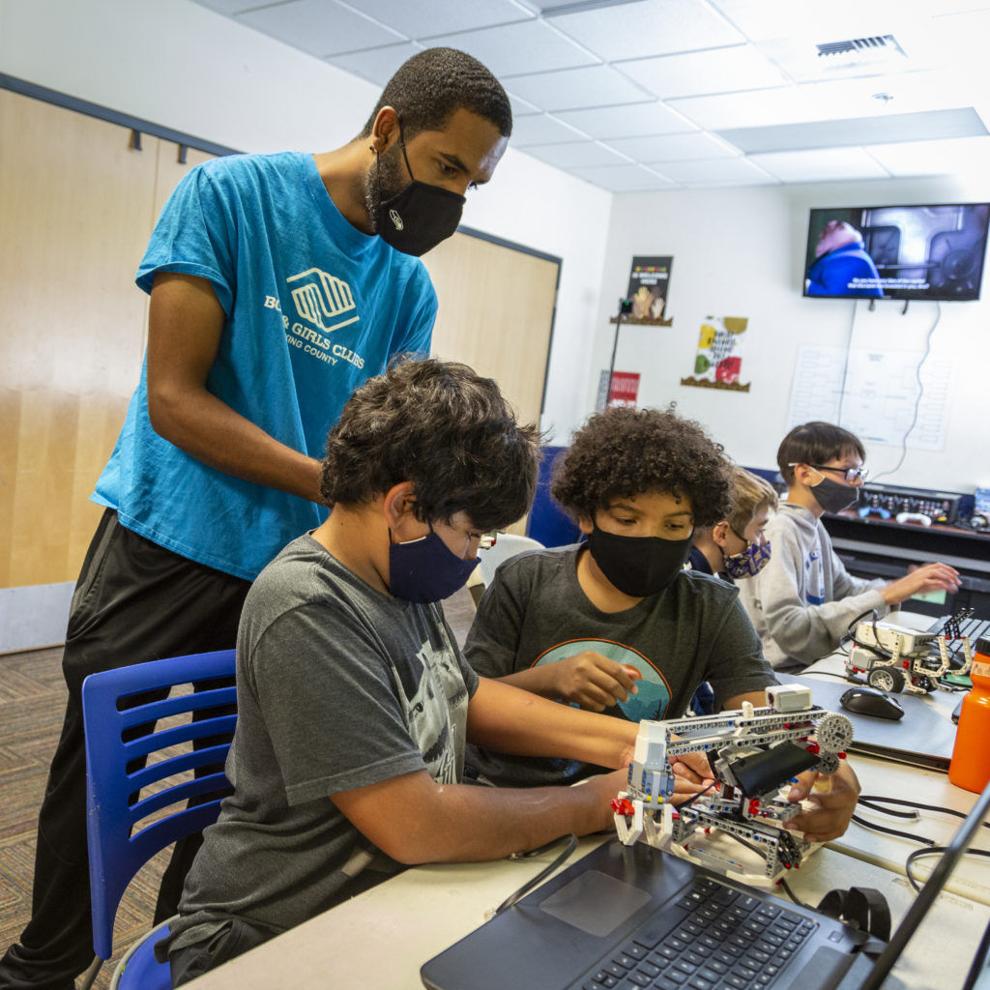 58. "One of my favorite ways to give back is to shop and volunteer at Seattle Children's Bargain Boutique. They have six locations — including Bainbridge Island, Shoreline, Redmond, Olympia, Kent, and Kennewick — and all the net proceeds go toward uncompensated care for Seattle Children's Hospital patients. I've been shopping there since I was a kid, and I used to volunteer at the Redmond location." — Madison Miller, assistant editor of 425 Business
59. Buy pizza for LGBTQ+ groups at Thurston County high schools through the organization Pizza Klatch. A donation of $300 will keep an adult facilitated LGBTQ+ support group at one of the participating high schools in pizza for one month and will help the students navigate gender identity, coming out, oppression, and bullying in a safe and supportive environment.
60. Follow the teachings of Marie Kondo, and get rid of everything in your home that doesn't bring you joy. Have a yard sale, and donate your proceeds to a nonprofit, or donate your old threads directly to an organization that provides jobs, like Goodwill.
61. "I give back in many ways — utilizing our magazine platforms to tell stories about how readers can help causes that are important is one of the best things about my job. Personally, I feel passionate about feeding hungry kids. In lieu of presents for his birthday, my son collected food for his school district. Helping him organize that and watching him deliver his collection was an especially rewarding moment." — Lisa Patterson, editor in chief of 425 magazine
62. Donate a gently used bicycle to Tacoma's Second Cycle, or organize your own used bike drive to ultimately benefit the organization's youth programming and youth detention alternative endeavor — a program that allows Second Cycle to "introduce a diverse and sometimes marginalized population into the cycling world of active transportation and recreation, giving youth access to a positive, safe, and healthy community."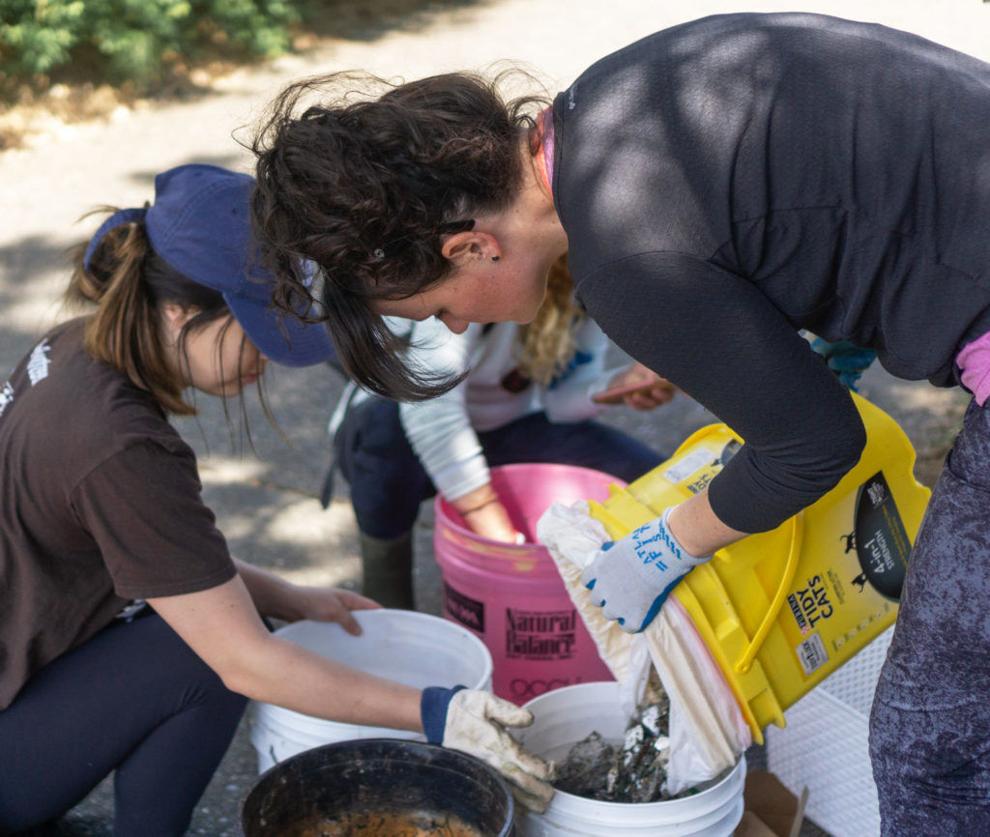 63. If you feel passionately about keeping pollutants out of Commencement Bay and the Salish Sea ecosystem, consider donating your time to help Tacoma-based Citizens for a Healthy Bay. During the summer months, mark storm drains with a "No Dumping | Drains to Puget Sound" plaque to safeguard orcas, salmon, and other marine critters.
64. Take your kids shopping for the holidays, give them a budget, and let them buy gifts for people they know who need a little extra love.
65. Get a lot of packages? Set a small table up on your porch with hand sanitizer and a bucket of bottled drinks and individually wrapped snacks to thank a postal worker or delivery driver.
66. Instead of throwing away an old backpack or purse, fill it with personal hygiene items, socks, water, snacks, and other small items to gift to individuals you encounter who are experiencing housing insecurity.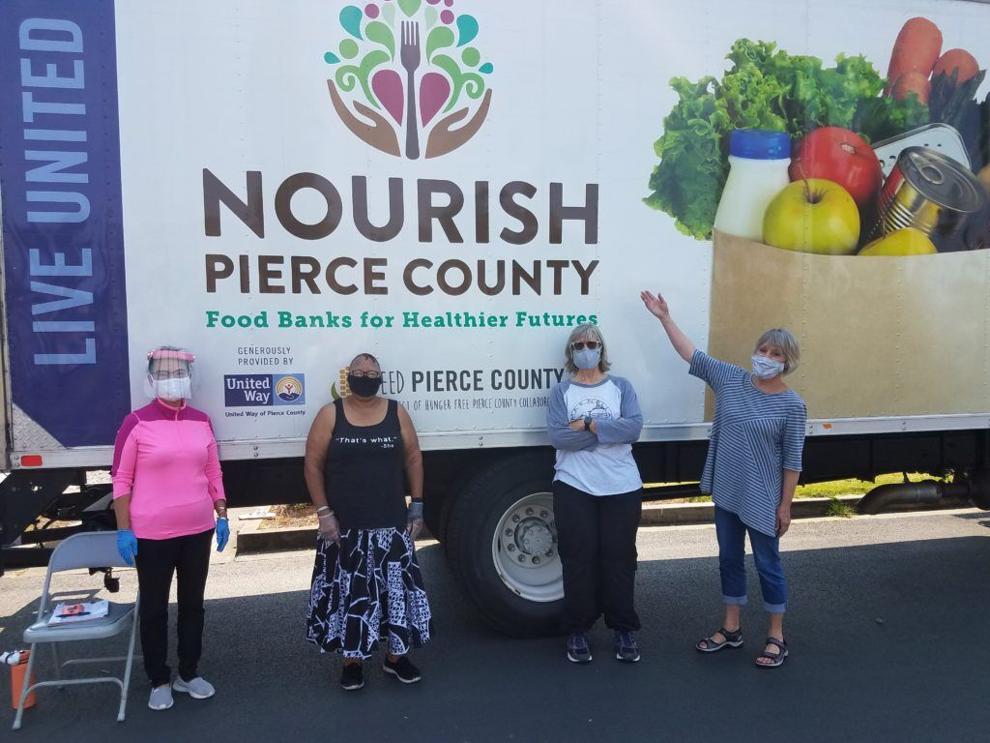 67. For $2,500, an individual or a company can sponsor a student through the Gashora Girls Academy in Rwanda via the Medinabased Rwanda Girls Initiative. So far, the program has helped the STEM boarding school graduate 621 girls, 95 percent of whom went on to study at universities around the world.
68. Put your Costco Wholesale membership to good use. Buy shelf-stable items in bulk through the wholesale warehouse store, and donate to nonprofits like Nourish Pierce County, which operates more than 20 active food bank distribution sites around the county.
69. If you identify with Parks and Recreation's super-athletic city manager Chris Traeger, you might find using your athletic prowess to be your greatest fundraising asset when such gatherings are allowed again. "Biking for charity is literally one of my interests on Facebook," Traeger energetically revealed in one episode of the NBC comedy. Local examples of such fundraisers include Fred Hutch's Obliteride for cancer research and Wheels to Meals for Hunger.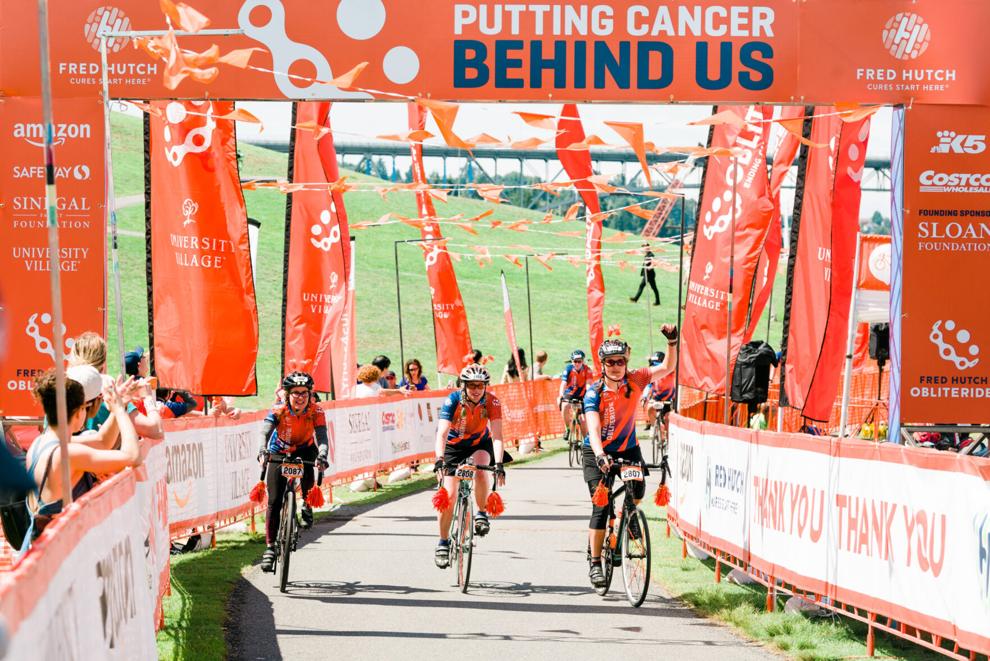 70. If cycling isn't your thing, there are endless possibilities to run for charity. Support causes like March of Dimes, St. Jude Children's Research Hospital, and more.
71. Donate gently used books to your local library.
72. "(I support) the Junior League of Tacoma, founded in 1921 to build leaders for the next 100 (years) more." — @where_buff_roams via Instagram
73. Try to shop from local stores that have philanthropy built into their business model so a portion of what you spend gets funneled back into the community.
74. Preload gift cards to places like Starbucks or Anthem Coffee & Tea, and keep them in your wallet. If you see someone having a bad day, hand them a card and tell them the coffee is on you.
75. Purchase a delectable homemade cheesecake from the Praxis Kitchen Project. The organizer will deliver cheesecake to your door, and all profits will go toward helping individuals experiencing food insecurity.
76. "I'm currently working with Learning Ally to lend my voice to e-books for kids who struggle with reading, and helping schools add to e-learning options." — Krystal Chiarolla, Olympia-based voiceover actor
77. Raising a tiny entrepreneur? It doesn't matter if it's a lemonade stand or a thriving Etsy shop; support their business endeavors and help them imbue their company with a philanthropic ethos from the beginning.
78. When it is deemed safe to do so, consider volunteering at a local hospital to converse with patients or cuddle with babies in the NICU. Check with specific hospitals to see whether you meet the necessary qualifications.
79. Know a family displaced by wildfires or laid off due to COVID-19? Organize a food drive in your community.
80. The United Way of King County is asking for donations of coloring and craft supplies for kiddos to keep busy while stuck inside during COVID-19 isolation. Contact Liz Nelson at lnelson@wr.org for more information.
81. Whether you're a pro or a duffer on the links, consider spoiling a good walk for charity. Organizations like Tacoma-based HopeSparks host annual tournaments for worthy causes. In the case of HopeSparks, money raised goes toward "providing behavioral health, family services, and basic needs to children and families" in our region.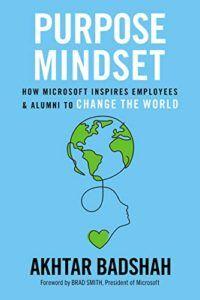 82. Check out the book Purpose Mindset: How Microsoft Inspires Employees and Alumni to Change the World by Akhtar Badshah, which chronicles Microsoft's corporate-giving ethos and is jam-packed with numerous stories from the Redmond-based company's alumni pool.
83. Participate in passive giving by shopping at South Sound Fred Meyer stores with your rewards card and selecting your favorite nonprofit — like Washington Women in Need, which lifts up women by facilitating educational and career opportunities — as the beneficiary of its community rewards program.
84. To encourage voting during key elections, check out Vote Forward, a nonprofit with a mission of increasing participation among "traditionally underrepresented groups in the electorate." You can "adopt" addresses of voters unlikely to vote and then write them a personal letter to encourage them to vote, regardless of their party affiliation. votefwd.org
85. Send a care package to a U.S. troop overseas. There are myriad nonprofits that are capable of mailing packages to troops overseas; check out the Department of Defense's recommendations on which ones are trustworthy. dod.gov
86. Check on your neighbor, distant family member, or long-lost friend and see how they're doing, especially during these tumultuous times. Sometimes a check-in at the right time can really make the difference in someone's life.
87. Professionals in dental care can lend their services to the Medical Teams International Mobile Dental Program to provide free dental care to low-income individuals with urgent needs.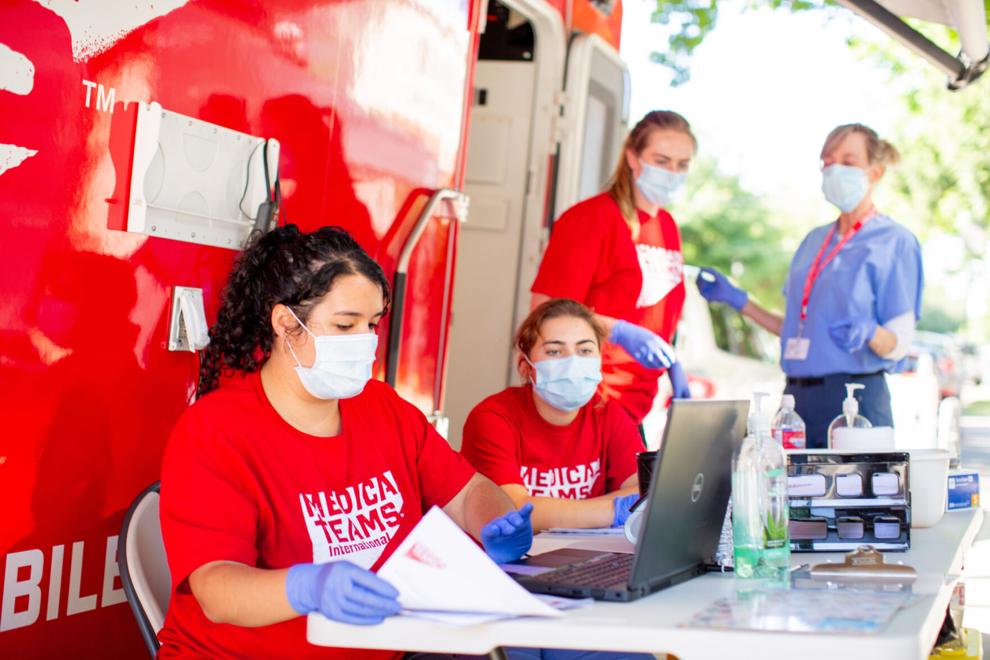 88. Offer employees paid volunteer time off or VTO, and encourage them to get out in the community and lend a hand in support of something for which they feel passionately. These can be given in increments of hours or days per year, are often paid, and do not count against regular paid time off.
89. Don't just make a corporate charitable contribution around the holidays to check a box; imbue your business with a philanthropic ethos yearround by giving quarterly.
90. Help support the next generation of entrepreneurial women by volunteering to help the Girl Scouts of Western Washington with its annual cookie sale. Set up booths, manage inventory, track funds, and mentor tomorrow's leaders.
91. Avid readers might enjoy volunteering to shelve books when Pierce County Library System and Timberland Library branches reopen. We challenge you not to check out more books than you shelve — it's harder than you'd think.
92. Recently upgrade your business with new computers? Instead of tossing the old ones, see whether a community center in a low-income area could make use of them.
93. Got a knack for sewing? The United Way of King County is asking volunteers to craft functional masks for use in a variety of locations including emergency meal sites, children's therapy offices, and other COVID-19-response operations.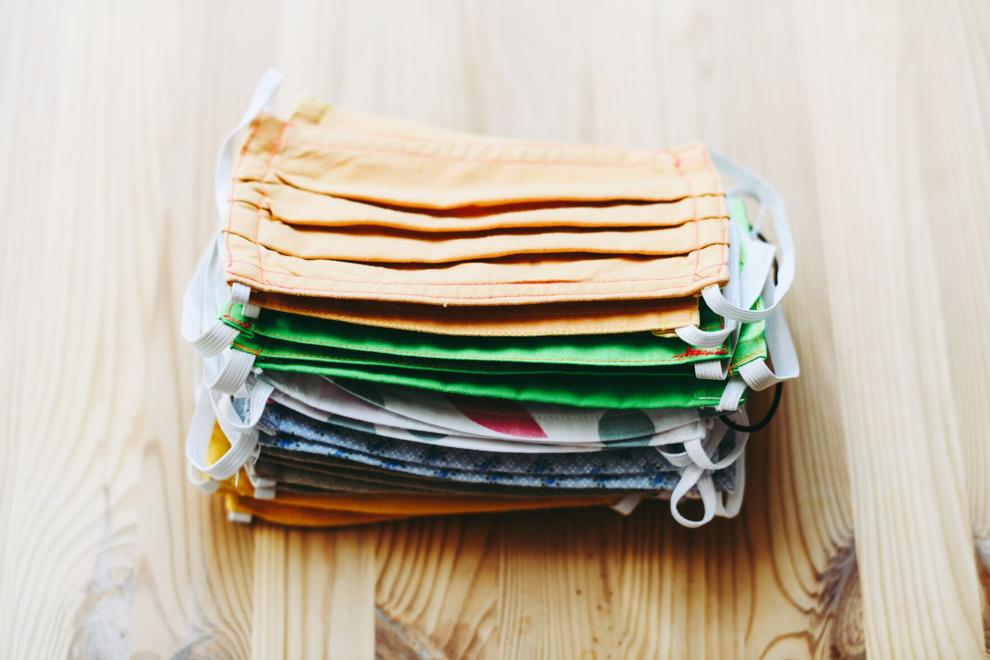 94. Speaking of sewing, visit Auburn-based Sew Powerful online to download a purse pattern and craft purses for young women in Zambia. These bags will enable young women to carry feminine hygiene products to school, so they don't miss their classes. sewpowerful.org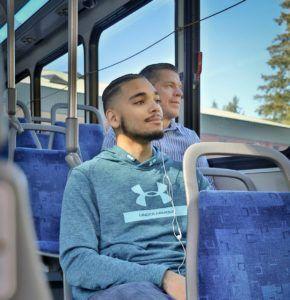 95. You've got a mission and vision statement for your company, but do you have a social mission? This statement is equally critical and shows that your business is socially conscious. Make sure your mission is specific; detailed; realistic; and, most importantly, that you follow through.
96. While you are at it, assemble an in-house social responsibility team of passionate individuals to crowdsource ideas on next steps and who can help keep things on track.
97. If you're a transit system whiz living or working in Thurston County, consider becoming a bus buddy — a travel companion who teaches new bus riders how to get to unfamiliar destinations, transfer to other buses, connect to other transit services, and more. Contact Scott Schoengarth at Olympia-based Catholic Community Services of Western Washington at scottsc@ccsww.org to get involved.
98. You don't need to be a college professor to help incarcerated women and trans-identified/gender-nonconforming people in our region obtain a bachelor's degree. As part of the Freedom Education Project Puget Sound, a qualified individual can act as a study buddy or tutor to help create pathways to career opportunities after students are released from prison.
99. Fluent in English and a second language? Donate your linguistic skills to the Migrant Center for Human Rights. Though it's based in Texas, anyone can volunteer to translate documents assisting asylum seekers from afar. migrantcenter.org
100. Don't forget to engage your little ones in volunteerism. Organizations like Olympia Parks, Arts & Recreation welcome volunteers of all ages to help beautify parks and have fun at the same time no matter their skill level.